The 10 Best Ice-Creams in Kuala Lumpur
If you've been on Instagram or any other social media platform lately, you would have been hit by the latest growing trend in Malaysia: ICE-CREAMS! But what differentiates some of these ice-creams from the norm is not just their exceptional flavours but their ability to capture your attention with their unique "Instagrammable" aesthetic qualities.
With all these crazy concepts and enhanced classics, ice-cream has clearly become more than just a treat for a blistering hot day. From gelatos to soft serve ice-cream, this list uncovers some of the best ice-cream you can find right in the heart of Kuala Lumpur.
1. Sangkaya
What do we talk about when we talk about coconut ice-cream? Definitely Sangkaya. It is the epitome of traditional coconut ice-cream with a modern twist served to you in a coconut husk bowl complete with coconut flesh. How much more tropical can it get?
The best part about Sangkaya is the added element of customization you get from choosing your own additional toppings from toasted coconuts to Nestum to peanuts. It is also dairy-free, egg-free and preservative-free. If you constantly crave that tropical escape, Sangkaya's coconut ice-cream is a good reminder of that beach holiday in Thailand you once had.
Price: RM2.90++ – RM9.90++
Locations:
Jalan Alor:

Jalan Alor, 55100 Kuala Lumpur

Jaya One:

E-83-G.3 Palm Square, Jaya One, 46200 Petaling Jaya

SS15 Subang Jaya:

No. 50, Jalan SS15/4B, 47500 Subang Jaya

Damansara Utama:

No. 80, Ground Floor, Jalan SS21/39, Damansara Utama

Ampang Point:

Lot FM11 Ground Floor, Ampang Point Shopping Centre, Jalan Memanda 3, 68000 Ampang
2. Milkcow
You have probably seen this over social media this past month and wondered: what is that curious yellow cube? It's honeycomb you guys and it also happens to be Milkcow's best seller – Milkcube. Other than macarons, honeycomb and popcorn toppings, Milkcow brings us clean and light organic milk soft serves that are strangely subtle yet flavoursome and flavoursome and just as satisfying on its own.
Price: RM8 – RM13
Locations:
The Gardens Mall:

LG-K23 Lower Ground Floor, The Gardens Mall, Mid Valley City

Sunway Pyramid:

LG2.08A, Sunway Pyramid Shopping Mall
3. Morelli's
The first thing you probably notice when you step into the parlour is the stunning presentation of each flavour – colourful, fresh and irresistible! This international franchise reached our shores in 2014 and are most well-known for using some of the most premium ingredients in their gelato.
Of all the gelatos you can get in KL, Morelli's is your best bet for classic and full-bodied flavours. More Morelli's for me, please!
Price: RM10.60++ – RM39++
Location:
Bangsar Shopping Center: 285 Jalan Maarof, Bukit Bandaraya, Bangsar, 59100, Kuala Lumpur
4. Caffe Bene
Caffé Bene may not be your go-to ice-cream fix but believe me, they have one of the better gelatos in KL that are unfortunately overshadowed by their better known bingsu brothers. Hailing from Korea, Caffé Bene has a large variety of desserts available and more often than not, they all come with ice-cream but little talk has been made about how awesome they actually are!
Just as a gelato should be, Caffé Bene's is smooth and packed with flavour. On top of that, it may be one of the few places that serve Cream Cheese ice-cream and a really good one, too!
Price: RM6++ – RM28++
Locations:
Jaya Shopping Centre:

Lot G.17, Jaya Shopping Centre, Jalan Semangat, 46100 Petaling Jaya

Solaris Mont Kiara:

K-G-04, Solaris Mon't Kiara, No.2, Jalan Solaris , 50480 Kuala Lumpur

Sunway Pyramid:

Lot OB5, G-2 Oasis Boulevard, Ground Floor, Sunway Pyramid Shopping Mall
5. Nana's Green Tea
Nana's Green Tea is one of the few Japanese cafes we have here in KL that are deadly serious about their teas. They have green tea served in various forms from Matcha Latte Soft Serve to Match Parfaits and that is just part of their menu. However, the highlight of the menu has got to be their Green Tea Soft Serve. Unsuspecting and easily overlooked, this green tea ice-cream is almost as authentic as what you might find on the streets of Japan.
It embodies a great roasted aroma that is decadent and light and pairs perfectly with a crispy waffle cone. Definitely worth a visit if you like everything green tea!
Price: RM7.20++
Locations:
The Gardens Mall:

The Gardens Mall, Mid Valley City, Lot 231A, Lower Ground Floor

1 Utama:

Lot LG355, Lower Ground Floor Rainforest, 1 Utama Shopping Centre
6. Magnum Cafe
Magnum ice-cream just got even more sinful and luxurious with their newly opened Magnum Cafe. If Magnum has always been your default store-bought ice-cream, this is going to be heaven for you with their customization concept that everyone is raving about.
You can choose from a plethora of toppings, drizzles and coatings to complete your Magnum experience and proudly show it off to your friends. If customizing is too much work for you, Magnum has ready made choices along with some savoury snacks for you to enjoy.
Price: RM9.90++
Locations:
Magnum Cafe KL:

Third Floor, Mid Valley Megamall, Kuala Lumpur

Magnum Cafe Putrajaya:

GE-3, Ground Floor, IOI City Mall, Putrajaya
7. Last Polka
The Last Polka is a name we are all familiar with. Even with numerous modern ice-cream joints blossoming around the city, The Last Polka still stands out as an ice-cream parlour specializing in Asian flavours with a creative touch. The Last Polka can be found in almost any cafe in every nook and cranny of KL and PJ – that's how big this homemade ice-cream brand has grown in the past few years.
Some notable flavours include Salted Gula Melaka, Horlicks, Pandan Kaya and the not-so-Asian Nutella. Expect your first spoonful to be packed with vibrant flavours that have both complexity and familiarity. It will leave you nodding in approval.
Price: RM7.20++ – RM9.20++
Locations:
• Artisan Coffee Bar: Bangsar Village II
• Artisan Coffee Bar: Section 13, PJ
• The Bee: Jaya One
• The Bee: Publika
• Bites: Lake Fields, Sungai Besi
• Bosko, Centrepoint:Bandar Utama
• Espressolab, Times Bookstore: Pavilion
• Espressolab, First Floor: Pavilion
• Espressolab, NuSentral: KL Sentral
• Fat Spoon Café: Damansara Uptown
• Fierce Curry House: Bangsar
• Fiercer: Publika
• Kokopelli Traveler's Bistro: Section 14, PJ
• Mollydooker's: Damansara Heights
• Ninja Cafe: The Gardens Mall
• Ril's Steakhouse: Bangsar
• Simply Mel's: T

he Sphere, Bangsar South

T
• Sri Penaga Condominium: Bangsar
• Table 23: Jalan Mesui
• The Tea Republic: Bangsar Shopping Center
• Three Little Birds: D7 Sentul
• Three Little Birds: The Waterfront, Desa Park City
• Whisk Espresso Bar + Bake Shop: Empire Gallery, Subang Jaya
8. Whimsical Gelateria
Whimsical lives up to its name in delivering mad-scientist-ish concoctions that you only wish you thought of and one of them is their famous Nasi Lemak gelato. I know, how do you transform a hearty and spicy meal into a delectable sweet treat? Well, the geniuses behind Cielo Dolci have done it and done it well. There are also alcoholic gelato options like Sangria and Bailey's.
Whimsical is one of those places that gives you a sense of wonder through their food – a wonderful, quirky experience but definitely nothing short of delicious. You should definitely give their bacon gelato and basil gelato and salad a shot.
Price: RM7.90++ – RM17.90++
Locations:
Publika:

D2-G3-05, Solaris Dutamas, 1 Jalan Dutamas 1, Kuala Lumpur

Cielo Dolci, Paradigm Mall:

LG 50, Paradigm Mall
9. Inside Scoop
Home to many robust and unique flavours, Inside Scoop is no stranger to our neighbourhood. With 3 branches around Klang Valley, everyone wants a scoop (or two! Maybe three) of what they have to offer and who can blame them? Among other interesting flavours, Inside Scoop brings a certain je ne sais quoi to the table with their amazing Malaysian flavours that taste true to their names with a smooth and creamy texture. A must-try is definitely their Durian and Cempedak ice-cream – strong in flavour but not overbearing.
All in all, Inside Scoop is your neighbourhood ice-cream parlour that has a bold and courageous personality and they are not afraid to show it. And for that, we love you for it, Inside Scoop!
Price: RM7.80++ – RM17.80++
Locations:
Bangsar:

9, Jalan Telawi 3, Bangsar Baru, KL

Damansara Jaya:

57 Jalan SS22/19, Damansara Jaya, 47400 Selangor

Taipan, USJ 10:

No. 27, USJ Taipan, Jalan USJ 10/1E, Subang Jaya
10. Softsrve
One of the latest addition to the local ice-cream scene, Softsrve has quickly gained a reputation for being one of the best soft serve ice-creams you can find in KL and I'm not surprised. Other than classic chocolate, Softsrve also uses cereal milk as their soft serve base which gives their ice-cream a wonderful dimension and complexity that truly puts them a level above their contenders. Truly the cream of the crop!
From cotton candy sprinkled with Himalayan seasalt to warm churros in cold ice-cream, Softsrve offers a great blend of simple but genius flavour combinations. What makes the experience even better? Liquid nitrogen. No, not your gimicky Heston Blumenthal sort. A separate cup filled with liquid nitrogen is placed below your ice-cream to keep it cool for a longer period of time! Functionality with a theatrical quality at its best!
Price: RM8 – RM12
Locations:
Damansara Utama: 31, Jalan SS21/1A, Damansara Utama, 47400, Petaling Jaya, Selangor, 47400 Kuala Lumpur
Be part of the cool crowd with KL's trending ice-creams
We foresee 2015 to be an interesting year for ice-creams and this ever-growing trend does not seem to be freezing any time soon. Before the trend melts away, try a scoop or two of these hot ice-creams, you won't regret it.
Have we missed out on any of your favourite ice-creams? Let us know in the comments section below!
I can read minds. You will also like: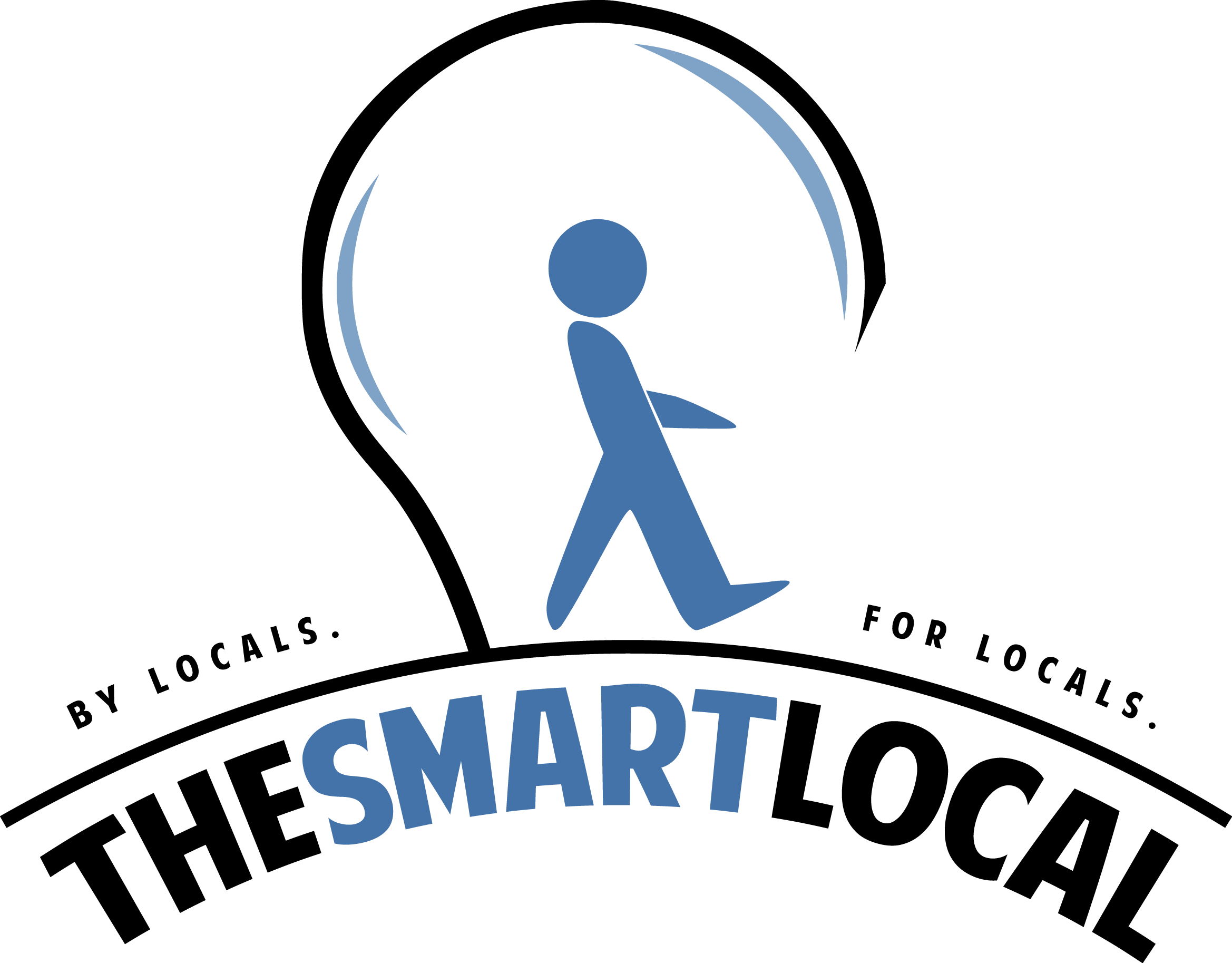 Drop us your email so you won't miss the latest news.