Longest cruises from Singapore
---
Staycations don't always cut it when life gets stressful. For some of us, we'd rather take a long holiday out of the country but may not want to deal with the hassle of multiple flights and hotel bookings, plus having to plan a full itinerary. This is where cruises come in – soak up ocean views while travelling to multiple destinations on a giant ship where everything is taken care of.
We've rounded up 8 of the longest cruises conveniently departing from Singapore ranging from 12-18 days for a fuss-free getaway with minimal planning required.
---
1. Spectrum of the Seas – 9 days to Thailand & Vietnam
---
A majority of your 9-day journey on Spectrum of the Seas will be spent cruising at sea before stopping over at Nha Trang, Ho Chi Minh City, and finally Bangkok. Brought to you by Royal Caribbean, this cruise is perfect for families with kids thanks to their water play area on the deck and colourful family suites.
Image credit: Cruise Web
One of the highlights of this cruise ship is the North Star – step into this space-like pod capsule and be elevated 100m above sea level for a birdseye view of the ocean. Offering 360-degree views from the top, it holds the number 1 spot for highest viewing deck on a cruise ship.
Image credit: @lui5costa
Surfer wannabes can try their hand at the 12m-long FlowRider surf simulator. Do your best to catch as many waves as you can safely on the cruise before facing the real ocean waves. Experienced surfers can try doing a handstand or an aerial manoeuvre to score some cheers from cruise passengers watching on.
After a day spent on the sunny deck, get your drinks served in style by 2 robotic bartenders at Bionic Bar. You can choose classic and signature drinks from the menu and watch the robots shaking and mixing your drinks right in front of you. If you're feeling adventurous, you can even create your own cocktail and the robotic duo will whip it up for you. 
Book the 9-night Thailand & Vietnam cruise.
Price: From $1681/pax
Next available cruise date: 17th February 2024
Contact: Royal Caribbean Website
---
2. Spectrum of the Seas – 12 days to Japan
---

Ocean View room.
Image credit: Vacation Outlet
Travelling to Japan hassle-free doesn't require a lot of time away from work. You can sail on Royal Caribbean's Spectrum of the Seas to cover Nha Trang, Hong Kong, Nagasaki, and Tokyo in just 1.5 weeks. Before sailing to the next port, you'll get to spend at least 1 day exploring each city.
The slew of onboard activities will appeal to adventure-seekers – both kids and adults – on this particular cruise. Bumper cars and rock climbing are at your disposal, but a must-do is the SkyPad which simulates bungee jumping with the use of VR headsets and trampolines. When you've had enough, feel free to lounge by the pool to rest those sore muscles.
Image credit: Royal Caribbean 
Dining options are aplenty too. Head to Teppanyaki for live kitchens with chefs who'll cook Wagyu A4 beef right in front of you. Or, enjoy cocktails on on the deck at North Star Bar while taking in panoramic views of the ocean.

Image credit: @discover_nagasaki 
Once you reach Japan, you'll be able to book shore excursions to tour the historic city of Nagasaki, experience Kawaii culture in Kumamoto, and taste kurobuta specialties in Kagoshima.
Book the 12-night Singapore to Tokyo cruise.
Price: From $1,806/pax
Next available cruise dates: 31st July 2023 & 19th September 2023
Contact: Royal Caribbean website
---
3. Queen Elizabeth – 14 nights to Melbourne
---
Image credit: The Luxury Cruise Review
Take a leisurely 2-week trip to Australia from Singapore aboard the Queen Elizabeth. The cruise will make a pit stop at Jakarta and Bali before reaching the Land Down Under where you'll get to explore the cities of Perth, Adelaide, and Melbourne. 
Image credit: @twoguysonaship 
The cruise offers a wide range of evening performances ranging from small cabarets to well-known West End shows in a grand theatre. Whether you're in the mood for live music or watching a dance performance, there's always something going on to keep you occupied. If you're looking to de-stress, there's even stand-up comedy.

Image credit: @cunardline 
Live out your Bridgerton dreams by getting your daily Afternoon Tea fix at 3.30pm – a must for the quintessential English experience. You'll be treated like royalty by waiters who will serve you finger sandwiches and an assortment of desserts. 

Children's club to keep your kids entertained while you have a night out.
Image credit: Cunard
For parents who want to get a taste of Hollywood, Gala evenings are a great way to experience the glamorous life while the kids are kept occupied at the Children's Club. 
Kids aged 2-7 will be supervised in The Play Zone where they can play in the indoor playground and drive around in mini cars. Older kids from 8-12 years can enjoy arts and crafts and sports while teens get their hands on gaming consoles and PCs.
Book the 14-night cruise from Singapore to Melbourne.
Price: From US$1,499/pax (~S$1,888.15)
Next Available date: 19th November 2023
Contact: Cunard Website
---
4. Azamara Quest – 23 days to Greece
---
Image credit: Azamara
If you're into Greek mythology, you can finally make your dreams come true by sailing to Heraklion and Athens via Azamara Quest. Travelling to Greece will take you about 3 weeks, stopping along the way at Sri Lanka, India, Egypt, Jordan, the Suez Canal, and Israel.
Image credit: Azamara
When the sun's out, put on your bathing suit and take a dip in their outdoor pool on the deck or chill in their whirlpool spas. Come evening, stretch your toes and lounge on their comfy deck chairs while watching the sunset. 
Spot elephants at Yala National Park and visit the Church of the Holy Seplechure Jerusalem.
Image adapted from: @esralennart and @hzarnovean
Now, the whole purpose of the cruise is to also explore the destinations that you hop off at. And so we highly recommend booking the exciting shore excursions on the cruise beforehand. From just (US$139/pax), explore the religious history of Jerusalem and Bethlehem or head to Yala National Park for bird-watching.

Image credit: TripAdvisor
Before the end of your trip, drop by the cruise's gift shop where you can grab a few mementos including jewellery, handbags, and resort wear. Btw, all these jewelleries are destination-focused, so you'll have artisanal goods that are inspired by Greek Mythology.
Book the 23-day cruise from Singapore to Greece.
Price: From US$4049/pax (~S$5483.36)
Next available cruise date: 5th May 2023
Contact: Azamara website
---
5. Azamara Journey – 9 days to Bali & Australia
---

Image credit: Azamara 
It's not uncommon for Singaporeans to flock to Bali the first opportunity they get; we usually fly, but how about taking a cruise instead? Azamara Journey will take you on a 1.5-week cruise to Benoa in Bali where you can scuba dive and parasail; followed by Geraldton and Perth in Australia where you can visit the oh-so-famous Hutt Lagoon.
Get your fix of juicy steak at Aqualina, then satisfy your sweet tooth with froyo.
Image adapted from: Azamara, Cruise Critic
We've got a couple of dining options to highlight. Steak lovers can rejoice – there's a prime C steakhouse on board. Try their exclusive "Chef's Table" where you'll be served savoury dishes paired with fine wines. 
After finishing your main course, check out the 24/7 frozen yoghurt station. Choose from vanilla, chocolate or strawberry, depending on your mood. The topping bar has 15 items, so you and the young ones can go crazy and pile on as many as you want.

Azamara Bright Night Party.
Image credit: Trip Advisor
Come dusk, put on your whitest outfit and get ready to sway to groovy beats all while sipping on some fine wine and dancing late into the night. There is no question that Azamara's Bright Night Party is the star of the show but there are multiple entertainment options such as cabaret performances and live cooking demonstrations too.
When it comes to shore excursions, there are plenty of options including one featuring an expedition to a local Balinese village on a Land Rover.
Book the 9-day cruise to Bali and Australia.
Price: From US$989/pax (~S$1,339.35)
Next available cruise date: 12th December 2023
Contact: Azamara website
---
6. Silver Whisper – 17 days to Mumbai
---

Image credit: Silversea
Before you reach Mumbai on the Silver Whisper, sail to the beautiful cities of Phuket, Yangon, Colombo, Cochin, and Goa over 17 days. 

Image credit; @keralatourism 
Anyone who has dreamt of exploring ancient Burmese pagodas, the backwaters of Kerala, and old churches of Goa, should hop on this cruise. Their planned shore excursions will bring you through the highlights of each of these cities – and the best part is, some of them are already included in your package.

Image credit: Silversea
Besides exploring beautiful lands, you can truly pamper yourself on this 2.5-week cruise. First up, we know how travelling can dehydrate your skin, so get some TLC at the Zagara Beauty Spa. Treat yourself to a facial to maintain glowing skin throughout your cruise, or get a hot stone body massage to relieve tension and aches. 
Also, feel free to make use of the saunas and steam rooms before or after your chosen treatment.

Vista Suite.
Image credit: Silversea
In case you miss going to the malls, you can still shop on board at your convenience at the Boutique filled with high end luxury goods from lavish brands such as Bvalgari, Cartier, and Dior. 
Book the 17-day cruise from Singapore to Mumbai. 
Price: US$8500/pax (~S$11,4739)
Next available cruise date: 3rd March 2024
Contact: Silversea website
---
7. Silver Whisper – 16 nights across Vietnam, South Korea & Japan
---

Image credit: Southampton Cruise Centre
Guests aboard the Silver Whisper will cruise to Ho Chi Minh, Nha Trang, Hong Kong, Jeju, Busan, Nagasaki, Kyushu Island, and Tokyo. 
With the included shore excursions, you'll get to take a Nha Trang River Cruise, have a foot spa experience in Jeju, and visit the Nagasaki Memorial. How's that for crossing off so many bucket list destinations and sites in just 16 days?

Image credit: Silvesea
On days where you're just cruising on sea, get your daily dose of entertainment at the multi-tiered Show Lounge. Whether it's classical recitals or Broadway-inspired productions, you can experience different shows every day. Catch a movie or two on board in the show lounge, which also doubles as a movie theatre. 

Image credit: Silversea 
When it comes to dining offerings, you can eat Naples-style pizza and rare cheeses at La Terraza. You've got the option to dine in the sheltered area outside and enjoy the sea breeze while savouring authentic Italian fare.
Book the 16-day cruise from Singapore to Tokyo.
Price: US$9300/pax (~S$12,551)
Next available date: 14th March 2023
Contact: Silversea Website
---
8. Seabourn Encore – 18 days to Arabia
---
This 2.5-week cruise takes you through Asia to the Middle East to see far-off lands, palaces, and stunning temples. Seabourn Encore's route starts with Kuala Lumpur, Penang, Thailand, Sri Lanka, and Mumbai. After 14 days, the ship will reach Muscat, followed by Doha and ending in Dubai.

Image credit: Seabourn
Now, this is a luxury cruise that only comes with suites which explains the heftier price tag. Despite being the basic tier of accommodation, the Veranda Suite still offers luxury and comfort, as well as stellar views from your very own private balcony with full-length glass mirror doors that open up to the sound of crashing waves.
Image credit: @reizzj
When you dock at Carambola Beach in the middle of the Caribbean Sea, be sure to sign up for Caviar In The Surf. It is an offshore activity where cruise staff invite guests to have a barbeque on a white sandy beach. Enjoy the buttery goodness of caviar while drinking champagne served on a surfboard. For a little more action, choose to play water sports and make it a fun day at the beach.

Lounge around and have drinks at the Observation Bar.
Image credit: Seabourn
You'll never run out of food onboard as The Restaurant offers all-day dining, so foodies can eat to their heart's content throughout the day. Sushi rolls and sashimi at the Sushi Bar are sure to delight your taste buds, or go for the BBQ ribs at The Colonnade for rustic food.
View from level 125 of the Burj Khalifa.
Look forward to shore excursions that allow you to explore the grand mosques of Oman, view Islamic art at a museum in Doha, and take photos from the iconic Burj Khalifa in Dubai.
Book the 18-day Jewels of India & Arabia cruise.
Price: From US$8859/pax (~S$10,155.11)
Next available cruise date: 16th March 2024
Contact: Seabourn website
---
Sail away on these longest cruises from Singapore
---
Pack your luggage and get your passport ready to set sail across multiple countries – continents even – on board these longest cruises. If you're one who hates being bound to your cramped flight seat for hours on end to reach such faraway destinations, these cruises are the perfect way to get to such places.
You'll have the convenience of travelling, entertainment, and relaxation all at the same time. Plus, your itineraries will be planned out for you so you won't have to worry about that either.
For other cruise getaways, check out: 
---
Cover image adapted from: Silversea, @reizzj
A portion of this content may contain referral links to products. Our opinions remain our own.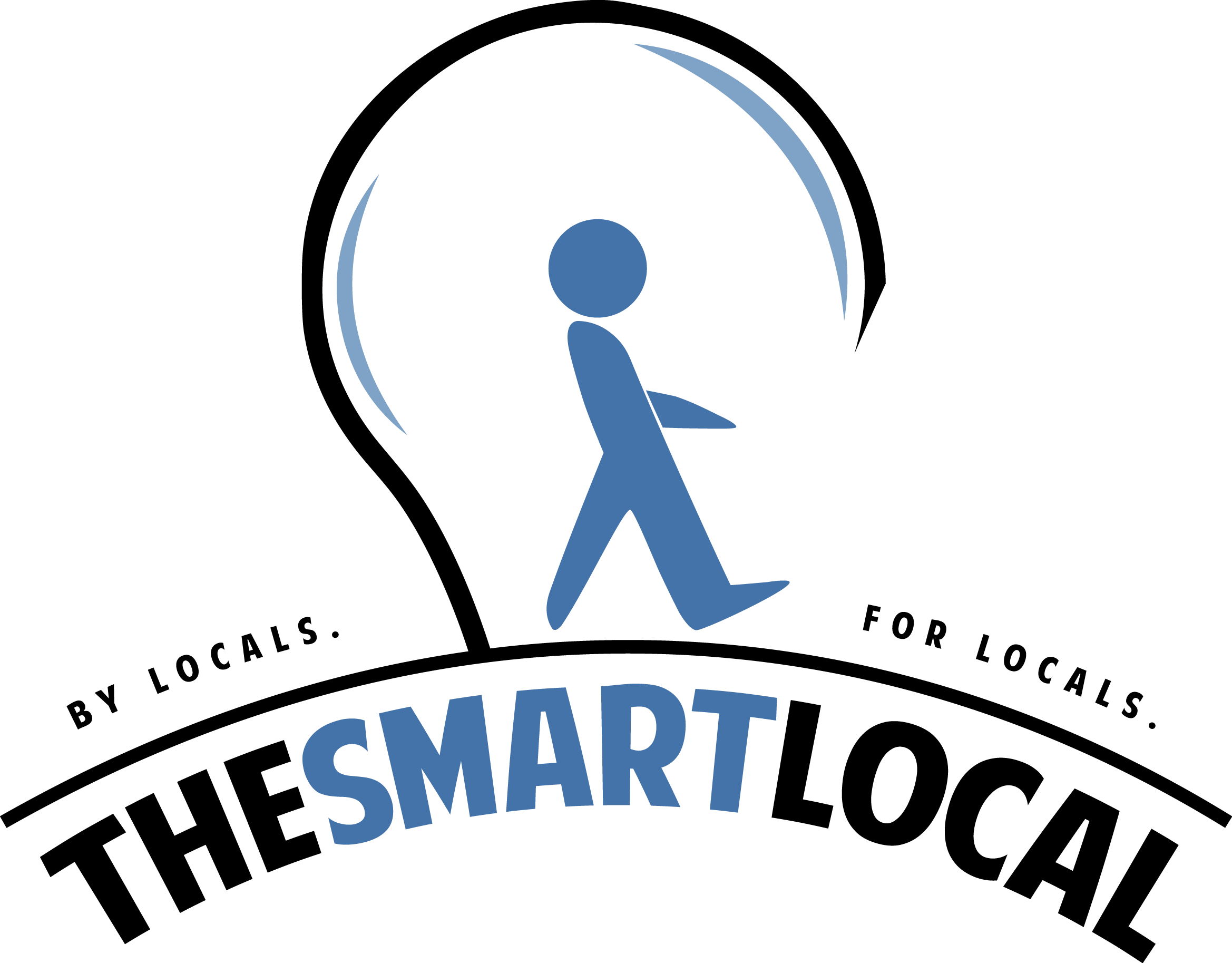 Drop us your email so you won't miss the latest news.