Living alone in Singapore as a kid at 15
---

Living alone in Singapore
Image credit: Billy Tran
For most Singaporeans, moving out of your parents' home only comes when you've finished your degree, gotten hitched and finally snagged that BTO in the heartlands. But for me, I skipped all that and went straight into the adulting, or rather kidulting, phase at a mere 15 years of age. See, I'm from Vietnam, and I moved here by myself in 2015 to further my studies.
Give a teen the freedom to live independent from their parents and you'll likely be met with one of two reactions – starry-eyed excitement or aggravated anxiety. Truth is, it was a jarring combination of both for me. 
Through trials and tribulations in the later years of my teenage life, I might have lost some of the "normal" experiences – like having my family with me at graduation ceremonies – by living alone in Singapore. But in return, I also gained experiences that have completely changed my outlook on the world.
---
Moving 2,218KM overseas for school
---

I stuffed my space-consuming chou chou along for the ride
Image credit: Billy Tran
It was October 2015 when I landed at Changi Airport, with a brand new school year and chapter of my life awaiting me at Anderson Secondary School. I had no friends or family on this new island – my only companions were the packets of instant noodles, my beloved chou chou and whatever other memorabilia from home I could fit in my 40KG baggage allowance.
To be honest, I didn't even want to leave. I was comfortable with life in Hanoi, excited about joining more school clubs, and had friendships I really wanted to develop further. Alas, no amount of begging or bargaining could convince my parents to let me stay in my comfort zone. I was awarded a scholarship in Singapore, and they were adamant that it would be better for my future, even if they couldn't move with me.
Within the hour of checking into my room in the school's hostel, I immediately realised all the comforts at home I had taken for granted. There was no Wi-Fi in my room (bad), no private shower (worse), and no one to eagerly say "good morning" to the next day. 
The first few weeks of adapting were rough and despite gradually making new friends and the constant check-ins from teachers, peers and seniors, I had never felt so alone. 

Image credit: Billy Tran
I went through a rollercoaster of emotions at the start, swinging between denial and acceptance. During the day, I explored Marina Bay pretending to be a tourist and at night I'd be washed over with the harsh reality that this was no family vacation. I felt like Macaulay Culkin in Home Alone 2, except Singapore was my New York.
But I knew my new situation was here to stay and I wouldn't wake up the next day in my bed back in Hanoi. I recognised that only I could make my life better, so it was time to be independent – or at least try. 
---
Learning to be independent
---

We had to scan our thumbprints before entry and exit, so our mentors would know if we were breaking curfew.
Image credit: Billy Tran
Newfound freedom aside, I had to navigate a new set of restrictions I never faced back home. My hostel's curfew was a ridiculous 8PM, and I broke it within the first week after getting lost trying to find the MRT.
At home, the most I'd probably get is a question or scolding at most – but now, after getting an earful from my mentor, it was either follow curfew or risk deportation.

I relied on no-bake recipes to pass my time, like this no-bake Oreo cheesecake.
Image credit: Billy Tran
Having no parents around also meant that there wasn't anyone to nag at me to have dinner or prepare food for me anymore. If I didn't make it to the canteen during meal times, I would have to find food myself or starve. Cooking wasn't allowed in the dorm, but thankfully there was the almighty microwave, so I started watching "Top 10 College Student Meal Hacks" on YouTube to whip up levelled-up versions of maggi mee recipes. 

My roommate took this picture when he walked in on me like this. You could say the mess was a visual representation of my life back then.
Image credit: Billy Tran
Some things I learnt about myself over time? Even without parental supervision, I could still manage all my studies, CCA responsibilities and homework – for the most part. Of course, there were also plenty of midnight oil-burning attributed to procrastination, which definitely wouldn't have gone unnoticed back home.
Other lessons took a little more time to learn. Like how it's a lot easier to fall into the "just 5 minutes more" trap when you can snooze your alarm without a screaming mother waking you up. Nobody knew this back then, but I definitely skipped a couple of classes using a bank of excuses. It was a habit I had to kick eventually.

KFC and Netflix made for a luxurious weekend dinner
Image credit: Billy Tran
Despite my best efforts, sudden bouts of loneliness still crept up on me every now and then as well – it was second nature to sink into a dark hole without constant support from family and friends.
I still remember the FOMO when my secondary school peers shared stories about their parents taking them out for restaurant dinners over the weekend, while my fanciest was a dabao-ed McDonald's Buttermilk Crispy Chicken in bed. 
To counter these negative thoughts, I called my friends back home as much as free time would allow, just to assure myself that the life I grew up with wouldn't just become a memory. 
---
Dealing with adult responsibilities
---

Fan assembly, room cleaning, packing & moving – all done solo.
Image credit: Billy Tran
Before I knew it, years had passed and I had amassed a bunch of new adulting skills by the end of Secondary 4.
I learnt "household upgrading" – a.k.a. buying a new standing fan and assembling it myself. I also overcame the stress of packing and moving after having to move rooms and hostels multiple times. And to my own surprise, I became a master of chores like laundry and cleaning my room – even though I really didn't mind a slightly messier room on some days for a couple more hours of gaming.

Image credit: Billy Tran
On top of that, I was budgeting and managing my own finances, and even registered for my own debit card. To make sure I wasn't blowing my allowance at the start of the month, I used a phone app to keep track of every single expense, from a $1.30 kopi peng to a $50 pair of shoes. 
Grocery shopping trips also presented their own set of dilemmas. I had to spend wisely on practical foods for nutritional value like milk and salads, instead of indulging in unnecessary snacks like Snickers – although I did give in to the latter every now and then just to feel like a kid again.
At heart, I just wanted to be carefree and enjoy my youth, but I was also starting to embrace my autonomy. 
---
The next phase of growing up
---

My first rental
Image credit: Billy Tran
Eventually graduating from Junior College also meant no more hostels, so in order to stay on in Singapore, I had to find my own place. Hours of scouring rental websites and several in-person surveys later, I managed to secure a room in Boon Keng. 

Look ma, I can cook!
Image credit: Billy Tran
And though that dreaded curfew no longer existed, between the added responsibilities of grocery shopping, cooking, dishwashing and cleaning daily, it was already a normal person's bedtime by the time I was done with the chores that came with independent living. Admittedly on lazy days, I resorted to food delivery apps while lying in bed.
Staying with housemates isn't like a sleepover either, even if you're friends beforehand. Within the first month, there were already unnecessary arguments about topics like noise and cleanliness. That ideal lifestyle I had so often watched on Friends or How I Met Your Mother as a kid, was nothing more than a Hollywood fantasy.

With the amazing Editorial team at TSL
Image credit: Billy Tran
To pay the bills, I had to also get a job. With a template resume and fingers crossed, I secured a writing gig at TheSmartLocal. 
While getting my first paycheck and paying a few hundred dollars of rent was a surreal experience, its novelty died after just a few moments and I was back to wishing I had zero responsibilities. Sometimes, I did find it unfair that my friends were staying with their parents for free while a chunk of my income was constantly used up, but that's just the cost of independence I had to swallow with the life I had chosen to pursue.
---
Thrown into the world of adulting as a teenager
---
Finding my footing at 15 years old shaped me into the person I am today and hardened me for life's many challenges to come. It was, and still is, a rocky road, but it wasn't all bad. And truth be told, I still find myself feeling my age, and at times, resenting the "adult" decisions I constantly have to make.
What I've realised is that there's really no need for a mad rush to grow up – take your time and be the protagonist in your own coming-of-age story. 
There's more to adulting than meets the eye. If you're dying to move out, remember to also stop and savour all the time you get to spend at home coddled by your parents, and being free from responsibilities like rent and groceries.
Growing up and moving out doesn't mean relinquishing your party plans with friends in lieu of household chores; it's about figuring out how to make time for both.

15-year old, starry-eyed me.
Image credit: Billy Tran
Till today, my parents still call to check in regularly regarding my university life, health insurance and whether I'm eating properly. I tell them I'm doing fine and not to worry – they don't need to know about the tub of KFC fried chicken I'm quietly munching on at midnight.
If anything, my journey thus far has shown me that there's still ways to go before full-on adulting, and that perhaps deep down I'll always be a kid at heart – not like there's anything wrong with that.
---
GOMO by Singtel is growing up too
---
I'm not the only one that's growing up and moving on. Over the past week, you may have heard or seen that GOMO posts have relocated from their parent Singtel's platform to their own social media channels. What I did at 15 years old, they're doing at just 1 year plus – proving their readiness to show the world what's next in store.
Just like how I once roamed around Marina Bay void of parental controls, GOMO also gives you the chance of freedom with massive data plans without being tied to any contract. You can use all that data at your will – whether it's to Google nutritional facts about groceries while supermarket shopping or neglecting chores to binge-watch Netflix all night.  I mean, you can be a responsible adult without compromising a little bit of fun. Despite going independent, GOMO is still the same vibrant mobile plan and they're giving you a special offer – a whopping 40GB for $20* when you enter the promo code <WELCOMEHOME>.
In fact, keep up with GOMO's new social media channels on Facebook and Instagram and look out for all their kidulting content coming your way – from lifestyle tips to memes on topics like saving money and maintaining a healthy social life that are both relatable and useful. You may even find special deals and data promos!
To celebrate the occasion, they're having a special housewarming contest to score Kidulting Kits worth up to $300, which include items like a polaroid camera, Muji gift cards, tableware sets and a cooking pot – all items that'll kickstart your kidulting life. Simply show up at their door, a.k.a follow their social media channels, and comment with an emoji of what you'd bring to their housewarming party. The contest ends at 12PM on 1st July 2020, so make sure to "RSVP" quick.
*The 40GB for $20 offer has a 6-month validity and is available for all who sign up before 15th July.
---
This post was brought to you by GOMO by Singtel.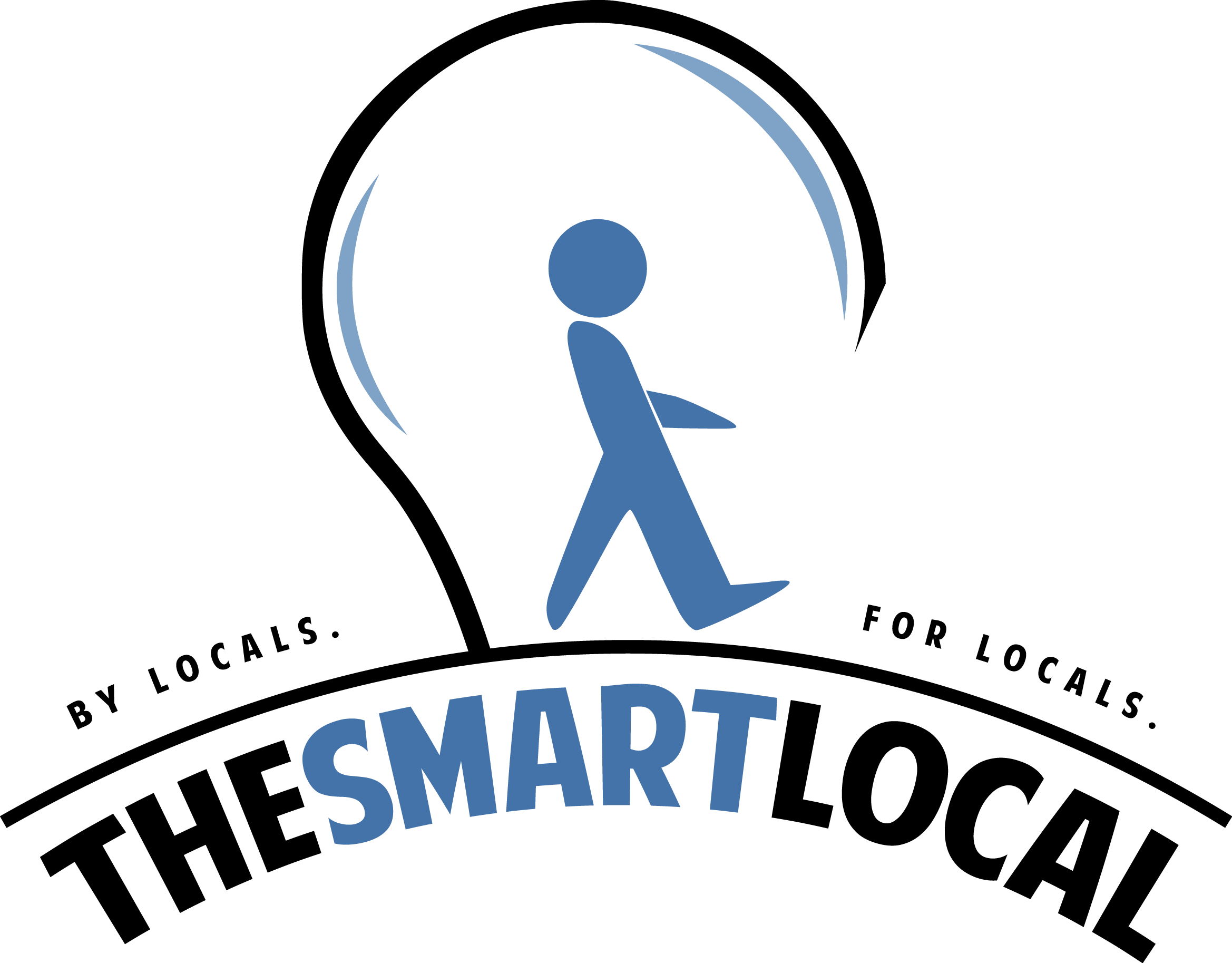 Drop us your email so you won't miss the latest news.