Inner Child, Rejoice!
When it comes to LEGO, we all time travel back to our childhood, when having fun was our only agenda. Whether it's building our own structures or assembling a LEGO city, the brick-building activity was indispensable to our growing years.
If the feeling of nostalgia is kicking in, take your childhood pastime up a notch at LEGOLAND – just a quick bus ride away, a day trip to LEGOLAND offers so much more than what a 'regular' theme park would.
From start to end, LEGOLAND promises endless respite to your nostalgia and absolute fun for everyone in the family. Here're 10 ways you'll get to relive your childhood in LEGOLAND.
1. Build a fort with a pool of LEGO bricks
Whether you're a 80's, 90's or 00's kid, a staple that accompanied us during our childhood through the ages was definitely LEGO. But truth be told, there ain't no age limit when it comes to who can or cannot play. I mean, heck, some people have it as a job. (Yes, you CAN play with LEGOs for a living!)
Situated at various parts of LEGOLAND, LEGO pools are bound to bring out your inner child. Supersize your construction projects with these giant bricks and build yourself an entire fort!
At another pool of legos, you'll have all the gears required to put together your own LEGO automobile.
Once you're done putting together your BMW, bring it to the race pit and put your creations to the test.
For someone still stuck in the older LEGO era when all there were was simple bricks, it's cool to see how LEGO has evolved to include parts like connectors and bricks of all shapes and sizes, helping you make anything you build become even more true to life.
2. Bring home a piece of childhood
Leaving LEGOLAND without getting yourself some merchandise is like going to China without visiting the Great Wall. With a ginormous store right at the entrance, you'll feel like a kid at the candy store once you enter. Whether it's assembling the entire cast of Harry Potter or collecting keychains of your favourite Marvel superheroes, the store is holy grail for LEGO fanatics and the newly-acquainted alike.
3. Make a road trip out of it.
Back before the KTM railway became a popular option for Singaporeans to travel to Malaysia, we were down to 2 options: to travel by car or bus. Whether it was a seafood feast or quick getaway without breaking the bank, venturing to Malaysia over the weekend with family seemed to be a favourite pastime for a big lot of Singaporeans.
This December, give that pastime a quick revival when heading over to LEGOLAND, easily accessible by bus. At just $20 per person, our coach took us from Singapore to LEGOLAND in just 1.5 hours. Alternatively, you can also get there via public bus from Jurong East or Boon Lay. Treat it as a road trip if you will – just remember to stock up on your snacks!
4. See Star Wars LEGO-fied

One does not simply go to LEGOLAND without visiting its Star Wars Miniland attraction. For the Star Wars fanatics, you're gonna want to spend AT LEAST a good hour here.
Upon entering the exhibition space, you'll first be seated to watch a short clip of Star Wars, LEGO-fied. Once you're done, enter a Star Wars universe with iconic scenes from every episode built with LEGOs. Nirvana is reached for those who pledge Star Wars for life.
From the Geonosis Arena from Episode 2 to Crystal City from The Clone Wars, the sheer size of the structures will leave you in awe and left me thinking how much time and effort went into constructing these super cities. To put the cherry on top, the structures are adorned with characters we know and love. Yes, including Darth Vader.
Fun Fact: the exhibition features over 1.5 million LEGO bricks and took almost a year to complete. Imagine the complexity of the structure – mind-boggling!
5. Have a splashing time at the waterpark
We all know that the last thing that actually happens in a waterpark is swimming itself. At LEGOLAND Water Park, there are over 20 thrilling slides – zoom solo in a 73-metre open body slide or sit on a jumbo float that'll whiz you and your friends down a slide almost 100 metres long.
And if you're getting a wee bit tired from all the action, cruise down the lazy river on a raft you built yourself or hop over to the Beach Grill or Beach Cafe to refuel before heading back to round 2!
6. Feel like a giant at Miniland
At LEGOLAND, feel like a giant at Miniland – see the world from a new perspective as you cross the great wall in seconds or tour 17 countries in mere minutes.
Asia's most iconic landmarks are within reach via foot for once at the Miniland – cue the Taj Mahal, Angkor Wat or even Hoi An of Vietnam. Over 30 million LEGO bricks were used to construct this part of the park and some took up to 3 years to complete.
While there, keep an eye out for landmarks with interactive buttons – a Merlion that'll shoot water at you, boats that sail upon a touch of a button, and cars that'll race each other to reach the finish line.
If you're interested to learn more about the process of assembling these masterpieces together, gather at at the Miniland Shelter @ Singapore Cluster at 2pm from Friday to Sunday for a guided tour by the master builder himself!
7. Feel like Tarzan 2.0!
Hands up if you wanted to emulate Tarzan when you were younger, swinging from tree to tree and running in the wild. If being outdoors is your game, then you'll love The Forestmen's Hideout.
This woody hideaway will truly test how nimble you are. With rope ladders and web bridges, success only comes when you reach the top – where the long metal slide is.
8. Try your hand once again at Pasar Malam Games
Who else remembers the carnival games in Pasar Malams back in the day? Long gone are the times when you eagerly handed your tokens over to the gamemasters to give the games a go. From lunging hoops onto glass bottles to mini roller coasters, oh what we would give to do it again.
If you think you're now better skilled to take on the challenge, head to LEGOLAND and try your hand at these childhood games once more. Snag home a giant bear for cuddles if you're lucky!
9.

Have an old-school style recess
Who else misses recess time back in primary and secondary school? After scurrying to buy food from our favourite stall in the canteen, the cosy vibes and sense of closeness after being reunited with our friends is unforgettable.
Over at the homey Pizza Mania in the 'Imagination' zone, you'll be in love with the laidback vibes and generous portions. After footing the bill, go to the individual pizza, pasta and soup counters to collect your food before settling down to feast.
We ordered 2 pizzas, 2 soups, drinks and a pasta – all for under S$30!
10. Be the righteous knight and ride the dragons
With speeds peaking at 60km/h, The Dragon has big drops and unpredictable turns – it's almost like riding a real dragon 😉 So hang on tight because it's gonna be a wild ride.
For the little ones, go for The Dragon's Apprentice – a baby version of the main attraction. Not only is it much shorter, the peak and troughs are significantly less steep, which makes for a less scary ride.
Childhood on Steroids
For those who want to reclaim a little piece of their childhood and have a day of unadulterated fun, LEGOLAND has it all in store for you. With 8 different zones in the park fit for people of all ages, unleash your inner child while fostering some family time as well. To make the most out of your day trip in Malaysia, be sure to pack your swimwear for the water park.
From now till 12th January 2016, stretch your dollar by booking your LEGOLAND tickets online to get a whopping 25% off your total bill. That means that you'll be getting the 1-day combo tickets at RM169 (~SGD 55.19) instead of RM225 (~SGD 73.48)!
---
This post was brought to you by LEGOLAND Malaysia.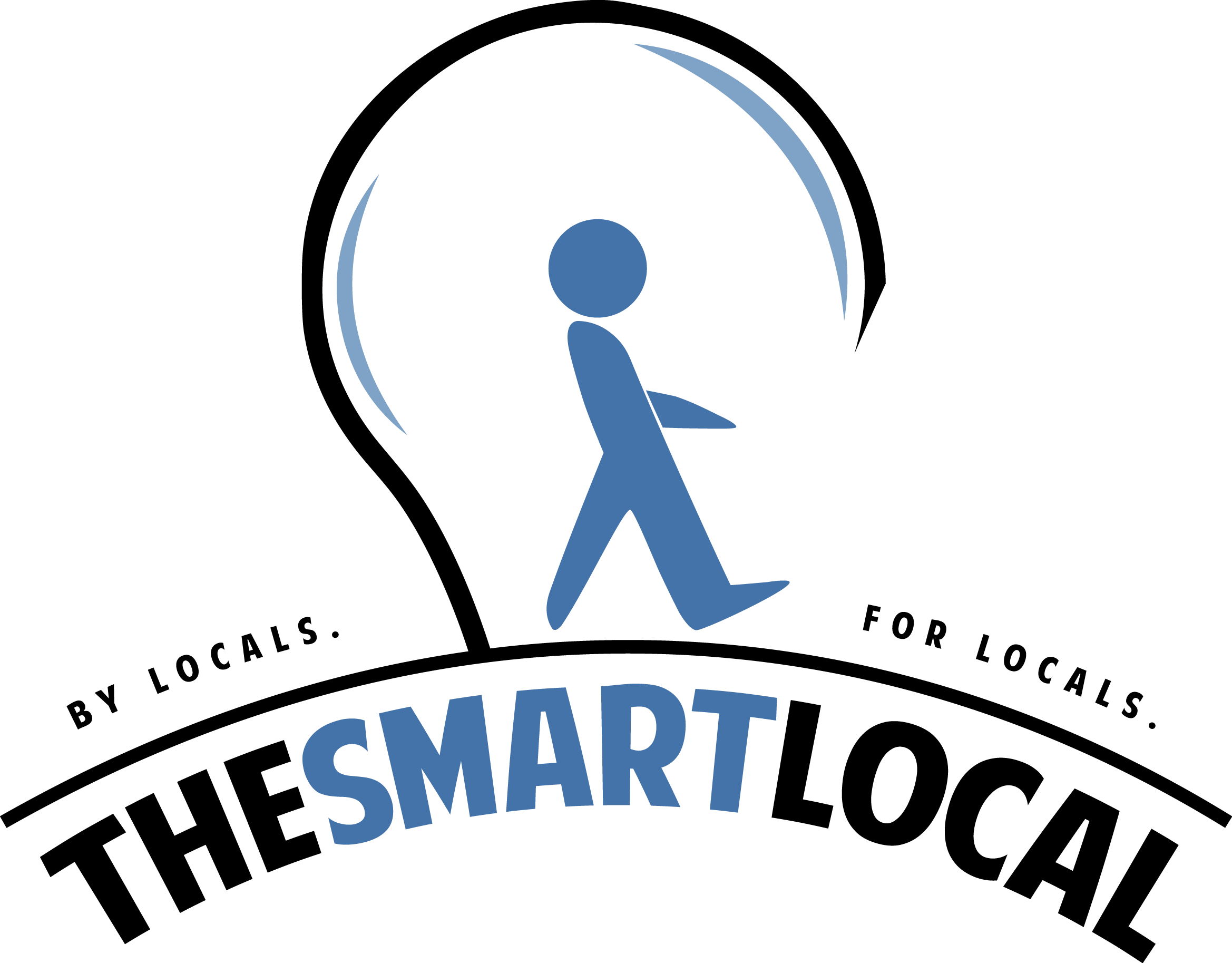 Drop us your email so you won't miss the latest news.