Beaches & lakes near Singapore
---
Here in sunny Singapore, it's perpetually beach season. A weekend siesta to any one of Singapore's best beaches sounds great, but you can only lay your beach towel on the white sands of Siloso Beach so many times.
For a change in scenery, make a quick trip to any of these beaches and lakes near Singapore with crystal clear waters, all conveniently located within Southeast Asia. 
---
1. Salang Beach, Pahang – Popular diving spot with WW2 shipwrecks
---

Image credit: @slater__laurence via Instagram
Pulau Tioman has always been a mainstay on Singaporeans' list of favourite weekend getaways, since it's only 4 hours away via car and ferry. The question here is: which one of the island's many beaches should you pick?
We propose Salang Beach, a popular diving and snorkeling hotspot. The waters here are clear enough that you can snorkel to see tropical fish such as colourful wrasses, squids, and even turtles around the reefs. There are also WW2 shipwrecks such as the battlecruiser HMS Repulse and battleship HMS Prince of Wales for divers to explore. 

Image credit: @ben3261993 via Instagram 
Diving groups like Salang Bay Divers can bring you to tried-and-tested diving spots. Rates start from RM135 (~S$39.55) for a dive session, including meals and equipment. For those looking to get dive-certified, beginner courses starting from RM180 (~S$52.73) give rookie divers essential know-hows to get the best out of their Salang Beach experience.
Travel time: ~3 hours 50 minutes
Getting there: 2-hour drive from Singapore to Mersing, followed by a 2-hour boat trip from Mersing Jetty to Salang Beach.
---
2. Timah Tasoh Lake, Perlis – Malaysia's "Guilin"
---

Image credit: @hungrymeen via Instagram
Dubbed as Malaysia's "Guilin", Timah Tasoh Lake bears a striking resemblance to its Chinese counterpart with its undulating peaks and serene waters. Believe it or not, this ethereal lake situated in the state of Perlis is actually a man-made reservoir measuring at 1,300 hectares in area.

Image credit: @nakawan_ultra via Instagram
A well-timed visit to the reservoir between October and March nets you glimpses of migratory birds. The reservoir is also a known breeding ground for fish.

Image credit: @tasohlakeresort via Instagram 
If you're used to hiking and long walking trails, you won't find it here. Instead, lounge in resorts such as Tasoh Lake Resort (from RM150/night, ~S$43.93) that line the banks of the lake. Get a taste of the outdoors in style by booking a glamping trip with the resort. You'll get to pitch a tent by the water and also partake in activities like fishing and stand-up paddleboarding.
Tasoh Lake Resort by Tasoh TasikKu
Lot 3082, Jalan, Kampung Buit Manek, 02200 Kaki Bukit, Perlis, Malaysia
Opening Hours:
Tuesday 08:00-21:00

Show More Timings
| | |
| --- | --- |
| Monday | 08:00 AM-09:00 PM |
| Tuesday | 08:00 AM-09:00 PM |
| Wednesday | 08:00 AM-09:00 PM |
| Thursday | 08:00 AM-09:00 PM |
| Friday | 08:00 AM-09:00 PM |
| Saturday | 08:00 AM-09:00 PM |
| Sunday | 08:00 AM-09:00 PM |
Travel time: ~3 hours
Getting there: Take a 1-hour flight from Singapore to Kuala Lumpur, followed by another 1-hour 10-minute flight to Alor Setar airport. From there, it's a 1-hour drive to reach the lake. 
---
3. Nikoi Island, Bintan – Private island in Bintan
---

Image credit: @nikoiisland via Instagram
You don't need to travel far to get to a private island; Nikoi Island is just 2.5 hours away from Singapore. It's located just 8km off the east coast of Bintan, and is adorned with pretty villas and sea-facing views galore.
Once you've arrived, opt for a 1-bedroom beach house at S$390/night. These are fitted with daybeds and sun lounges, and are only a walking distance from the beach.

Image credit: @nikoiisland via Instagram
If you prefer staying in your own private villa, book the pool villas (S$435/night) which come with their own private pools. Just note that there's a minimum stay of 2-3 nights at Nikoi Island, depending on the room type.
More active souls will be kept busy with all-inclusive activities like kayaking, stand-up paddleboarding, and discovering Hawksbill turtle nests on the island. You can even rent a boat to uninhabited islands nearby at an additional cost. 
Nikoi Island, Teluk Bakau, Gunung Kijang, Bintan Regency, Riau Islands, Indonesia
Opening Hours:
Show More Timings
Travel time: ~2 hours 20 minutes
Getting there: Take a 1-hour ferry to Bintan from Tanah Merah Ferry Terminal, followed by a 1-hour drive. From there, take a 20-minute speedboat ride arranged by the island's team. Rates are ~S$95/adult and ~S$48/child for a round trip. 
---
4. Lake Toba, Sumatra – Largest volcanic lake in the world
---

Image credit: ari anhari harahap via Unsplash
Lake Toba is big – like Singapore big. This ocean-esque lake is a whopping 1,145sqkm in size, compared to our Little Red Dot which measures only 728sqkm. That also makes Lake Toba the largest volcanic lake in the world. 
To experience the lake in all its glory, go glamping in Bohemian-style tents and eco-pods at the Toba Nomadic Escape.  The campsite also has kayaks you can rent for IDR100,000/day (~S$8.84). If you want to experience lake-ception, visit Lake Sidihoni, a lake within Samosir Island. The views here are just as magnificent, making this novel destination well worth the travel.

Image credit: @danitaaustin via Instagram
Bring home a trinket or 2 at the Tomok Souvenir Market located on Samosir Island. Our money is on fragrant Arabica coffee beans of the Sumatra Mandheling variety to bring back for your caffeine-loving colleagues.
Travel time: ~6 hours
Getting there: Take a direct flight to Medan, then either opt for a train ride or book a private hire car to reach Parapat. Once there, take a ferry which departs every 30 minutes to Samosir, an island in the heart of Lake Toba.
---
5. Tha Pom Klong Song Nam, Krabi – Transparent Mangrove Pools
---
You wouldn't expect to see clear blue waters in a mangrove swamp, but Tha Pom Klong Song Nam aims to prove that the everglades can be beautiful as well. 

Image credit: @imploycher via Instagram
Tucked away in Khao Khram, Krabi, Tha Pom Klong Song Nam's claim to fame is its surprisingly turquoise pools of fresh water sectioned off by enclaves of mangrove roots. The best time to visit is during low tide, as the water is only this clear when the sea water recedes. During high tide, you'll find cloudy pockets of brackish water instead. 
After purchasing a ticket into the mangroves for THB100 (~S$3.84), local authorities advise dropping by at around 3pm-4pm for the best views. Wade in the pools or rent a canoe for THB100 (~S$3.84/hour). Otherwise, take a saunter through the lush forest on a 700m-long wooden walkway. 
P.S. Should you miss the marshy wetlands once you're back home, you can always hit up the mangroves in Singapore. 
Travel time: ~2 hour 45 minutes
Getting there: Fly to Krabi, then take a 40-minute taxi from Krabi town to Tha Pom Klong Song Nam.
---
6. Freedom Beach, Phuket – Quiet alternative in Phuket
---

Image credit: @anna_lisovetc via Instagram
When it comes to Phuket, your options of which beach clubs to hit up are aplenty. If you're trying to get away from the crowds, stow away in a longtail boat towards the elusive Freedom Beach. 
This secluded bay is just mere minutes away from Phuket's popular beaches, but it retains its peace and quiet because of its accessibility. Haggle with a local longtail boat pilot over transport fees which usually start from THB1,100 (~S$42.27) for a round trip. The best time to go is during high season from December to June, as the longtail boats that take you there only operate then. 
Once here, splash about the tranquil waves or lay out beach towels to catch some sun. If you're hungry, beachside restaurants such as the Barefoot Bistro serve freshly made delights such as hamburgers and pad Thai. 
Travel time: ~3 hours 30 minutes
Getting there: Take a cab down from Phuket to the piers at the southern end of Patong. From there, hire a longtail boat to drop you right off on Freedom Beach.
---
7. Hoan Kiem Lake (Vietnam) – Lake in the heart of Hanoi
---

Image credit: @maudley via Instagram
If you're looking for a destination with historical significance, then make the trip to Hanoi's Hoan Kiem Lake. Its name translates to "Sword Lake", named so because of a myth involving a sword-stealing tortoise.

Image credit: @storyofaprodigalchild via Instagram
Located smack dab in the middle of the capital of Vietnam, the lake emits a unique emerald sheen that's best seen in real life and not in pictures. You can try spotting the famed tortoise of legends lurking in these waters, or cross the strikingly red Huc Bridge for great photo ops. Entry to this green lake is free. 
After making your rounds, head to either the St Joseph Cathedral (free admission) or the Ngoc Son Temple (VND30,000, ~S$1.70) for some soul-searching at these historic places of worship. After that, conclude your day with a playful showing of puppets skipping along the water's edge at the Thang Long Water Puppet Theatre (S$6.75).
Get a ticket to the Thang Long Water Puppet Theatre.
Travel time: ~4 hours 30 minutes
Getting there: After touching down at Noi Bai International Airport, the lake is within an hour's drive. For those who want to make stops to sightsee in the city, a shuttle bus from the airport will also eventually get you to Sword Lake. 
---
8. Kayangan Lake, Palawan – Underwater limestone formations
---

Image credit: @engrjmv via Instagram
Kayangan Lake is one of the Philippines' most Instagrammable spots, but it takes a bit of effort to get to. It may take about an hour to get there from the nearest airport but trust us, you and your feed will thank us once you see this spectacle in Coron Island. 
Upon arriving, you'll be greeted by a mountainous view of the surrounding hills that envelope the lake. However, it is the view beneath the waters that takes centrestage. Dive down to see the massive rock formations that exist underwater, stretching as far as the eye can see. 
Life vests are compulsory for all visitors to the lakes, and these otherworldly monuments can be viewed safely from the surface since the water is so clear. Despite this, the beauty of the lake cannot deter free divers from dipping below the surface to view these formations close up. 

Awuyuk Kayangan Cave.
Image credit: @eruse7en via Instagram
Another secret this blue lagoon hides is the Awuyuk Kayangan Cave, an isolated hideout only accessible by swimming through a narrow passageway. Get your #wanderlust shots at the famous Kayangan Lake viewpoint after climbing a set of stairs from the boats' "parking lot".
Travel time: 6 hours 45 minutes
Getting there: Getting to Coron entails taking a flight to Manila, and then another one to reach Busuanga Airport. Afterwards, drive down to Coron Town Proper and then only a 15-minute boat ride will stand in the way of you and Kayangan Lake.
---
9. Kawasan Falls, Cebu – Azure blue waterfalls
---

Image credit: @komachitravel via Instagram
If you're an adrenaline junkie looking for your next fix, jumping from 3-storey tall cliffs into rushing water might just be it. That's exactly what canyoneering down over at Kawasan Falls entails, with stunning backdrops of waterfalls to boot.
The falls are tiered into 3 levels, with the first level being the most scenic and largest among the bunch. Here, gaze up at the thundering waterfalls while contemplating making the 12m-tall jump into the azure blue waters.
Image credit: Georgios Domouchtsidis via Unsplash
We recommend sticking with a paid guide for this one. Besides, the guides double as hardy photographers who know the best spots to capture your hijinks. As such, leave all the planning by turning to a tour package of Kawasan Falls (S$157/pax). These packages usually include guides, necessary safety gear, round trips to your hotels, and motorcycle rides to jump-off points of the waterfalls. 
Book a tour package to Kawasan Falls.

Travel time: ~7 hours
Getting there: Take a flight to Cebu from Singapore, and then a adrenaline-filled day of cliff jumping awaits after a 3-hour drive.
---
Book a trip to these beaches & lakes near Singapore
---
You don't really have to wander too far from home to get a glimpse of these clearest beaches and lakes in Southeast Asia. In fact, most of these locations are less than a 3-hour flight away.  Look to these destinations for greener pastures -or in this case, bluer waters – should you ever need a quick overseas reprieve from the daily grind.
For more water-related adventures overseas:
---
Cover image adapted from: @slater__laurence, @komachitravel, @imploycher & @nikoiisland via Instagram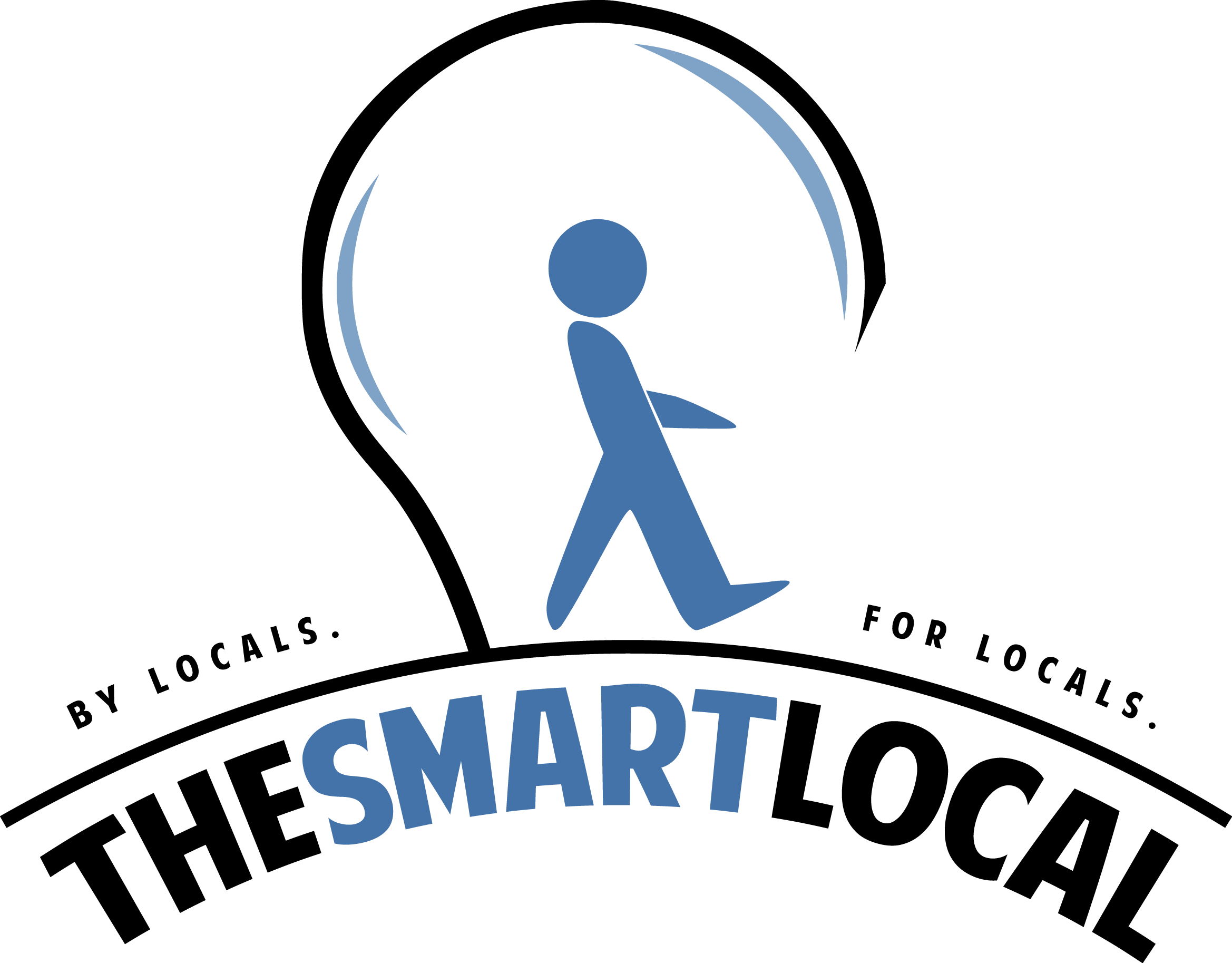 Drop us your email so you won't miss the latest news.