20 Korean Dishes That Truly Prove You've Been To Seoul 
South Korea has nearly everything you want in a vacation – cultural landmarks with beautiful architecture, a countryside retreat at the beautiful Jeju in spring, shopping haven for skincare products and most importantly, an endless list of things to eat.
Most people go to Korea prepared to tuck into a hearty meal of Bibimbap and Tteokbokki, but while the usual suspects are classics, there's so much more to Korean food culture than that. For starters, the array of street food is an attraction on its own that takes true stamina to hit!
Because time and tummy space are both scarce resources while on holiday, we've sussed out the 20 must-try dishes in Seoul. If you're planning your virgin trip, this must go on your itinerary, right up there with the Namsan Tower and Lotte World.
Let the eating begin!
This list consists of food you can order from restaurants and cafes as well as roadside snacks. They're mostly recommended by my friends who're residing in Korea, and the addresses of popular eateries have been included. As for the street food, you can easily find them at:
Dongdaemun Market
Address: Jongno-gu, Seoul, South Korea
Namdaemun Night market
Address: 21 Namdaemunsijang 4-gil, Jung-gu, Seoul, South Korea
1. Tornado Potato 회오리감자 
Imagine the result of a potato inserted into a giant sharpener, and there you have it – South Korea's famous spiral snack. The deep-fried skewered potato is served with seasonings like chili, cheese or barbecue powder, sometimes even with a hotdog!
2. Fried Squid and Octopus 튀긴 오징어 & 튀긴 문어
Love dried seafood? Then this is your best bet in Seoul. The chewy goodness is dried up in the sun, then fried for its crisp, roasted flavor. This cart often carries many types of squid and octopus. Whether you want it lightly smoked or well seasoned, it's an addictive street snack all the same.
3. Delimanjoo 데리만쥬   
Delimanjoo is what Kueh Bulu is to Singapore, and what egglets are to Hong Kong. It is a small crisp cake filled with a rich, delectable custard that instantly envelops your tastebuds once you sink your teeth into it. Perfect for a quick bite.
4. Goldfish Bread/ Boong-uh-ppang 붕어빵
The concept of this snack is similar to Delimanjoo, but fashioned after a goldfish instead. The sweet red bean filling complements the grainy texture and taste of bread, but another great way to enjoy a warm, freshly made Boong-uh-ppang is with a scoop of ice cream. This has been a classic favourite among Koreans of all generations, not to be missed on your first visit!
5. Odeng 오뎅
Much like the lok-loks we get in JB, Odeng is an affordable street food – piping hot fish cakes on a skewer enjoyed with a signature soy sauce. Don't forget to savour the broth and ask for seconds!
Where to get it: Although it's a street food, it's a specialty at Odeng bars like Home Sweet Home (정든집), where dim lights and pleasant music help simulate a homely experience.
Address: Mapo-gu, Jandari-ro 20-13, Seoul, South Korea
6. Cotton Candy Somsatang 솜사탕
Somsatang is the Korean interpretation of a cotton candy. Granted, it's the same stuff sold at the popcorn stalls at Pasar Malams, but it's huge and 10 times prettier! For a comparison, the size of a somsatang is bigger than anyone's head.
It's also a perfect companion for a day out in Korea, and an excellent #ootd prop before it melts.
7. Giant Ice Cream 자이언트 아이스크림
Now here's something that will catch your wandering eyes. This soft serve ice cream is almost as long as your arm, giving McDonald's $1 ice-cream cone a run for its money. Finishing this will be an actual challenge, but whether you're a hardcore ice-cream lover or the casual frolicker, you get at least 15 minutes of icy, creamy goodness.
8. Egg Bread 계란빵
It's a fusion of a half-boiled egg with fried bun – heaven in a mouthful. The mark of a great Egg Bread is a golden, runny egg yolk for that satisfying burst in the mouth when eaten. For those traveling on a budget, this Korean version of Eggs Benedict usually costs less than S$1!
9. Hotteok 호떡
Next on this list is Hotteok, a buffed up honey pancake. Containing walnuts, cinnamon powder and a brown sugar syrup filling, this is one heck of a sweet treat. It's particularly exclusive to the winter season, because what better way to quell the cold than with a piping hot snack?
10. Long Waffle 롱와플 
As its name suggests, this is a stretched-out version of the ice-cream waffle, giving way more space to put all the toppings in the world. Imagine that, never having to choose between hazelnut, chocolate, strawberry, or cookies and cream. This snack is gaining popularity amongst the youngsters in Korea, so you can fit right in with this highly photogenic dessert!
11. Tokkebi Hotdog 도깨비 방망이 핫도그
Tokkebi has an interesting background. Some say that it's derived from traditional Korean folklore, in which demons would carry around a spiked club to cast spells, summon food and make gold appear. We're not sure about that myth, but if it's a hotdog on a stick that had been double-battered and double-fried, anything goes.
12. Sugar Lollipop 뽑기
Seoul's sugar lollipop is made with a simple mix of caramelized sugar and a wee bit of baking soda. However, making a perfectly round and crisp bbopkki with imprinted shapes requires precise craftsmanship. Here's a hack: bite around the imprinted shapes without cracking the candy, and you'll get another bbopkki for free.
13. Sannakji 산낙지 
Sannakji is one of the simplest and weirdest Korean delicacies of all – live baby octopus served with sesame seeds and sesame oil. Greens are sometimes added to make it look more appetising, but when the tentacles start moving, you'll know what the hype is about.
Don't forget to chew the pieces well, because the suction cups on the tentacles are still pretty strong and you might risk having difficulty swallowing.
Where to get it:  Noryangjin Fish Market is famed for being the destination for fresh seafood, so it's the only place you should go for the original Sannakji experience.
Address: 688 Nodeul-ro, Dongjak-gu, Seoul, South Korea
14. Patbingsu 팥빙수
Patbingsu is South Korea's answer to Ice Kachang – shaved ice topped with Azuki red beans, chopped fruits, condensed milk and fruit syrup. You may have tried Singapore's variations of Oreo and Milo Patbingsus, but while in Korea, the traditional version is a classic you can't miss.
Where to get it: Having been in the bingsu business for over 30 years now, Meal Top is the place to get the real deal, be it the traditional version or other quirky variations.
Address: Apgujeong-dong 429 Hyundai Department Store 5F,  Gangnam-gu, Seoul, South Korea
15. Dakbal 닭발 
Dakbal is chicken feet marinated with gochujang (sweet and spicy sauce), drizzled with bits of peanut and served with fresh lettuce. The Dakbal has a sinewy and chewy texture which goes hand in hand with the crunchy greens. Once you get over the fact that you are eating the feet of chickens, this delicacy is surprisingly delectable. Watch out for the bones though!
Where to get it: Fan of chili? You're in luck. Known for its immensely spicy chicken feet, Hongmi Dakbal is the place to go to get your euphoric dose of spiciness.
Address: 502-1 Sinsa-dong, Gangnam-gu, Seoul, South Korea
16. Juk 죽 
Juk is a comfort food that could never go wrong. It's different from the Singapore-style congee we're used to. The rice bits are very chewy and often simmered with a wide range of ingredients like seafood, oyster mushrooms, pumpkin and red beans.
Where to get it: Myeongdong Yongyang Juk is ideally located within the shopping district, for when you're feeling peckish in the midst of retail therapy!
Address: 199-59 Euljiro 2-ga, Jung-gu, Seoul, South Korea
17. Budae Jjigae 부대찌개 
The Budae Jjigae, also known as army stew, is a meal popularised after the Korean war, when people had little to eat and protein was scarce. It's a mixture of army rations such as luncheon meat, sausages, ramyeon noodles, and the occasional baked beans.
Where to get it: There are plenty of Budae Jjigae restaurants all around the country, but Bada Sikdang has been dubbed 'The Best Budae Jjigae in Seoul' by TripAdvisor reviews.
Address: 743-7, Hannam-dong, Yongsan-gu, Seoul 140-893,South Korea
18. Injeolmi Toast 인절미토스트 
Injeolmi Toast is the Korean rendition of Kaya Toast that doubles up as a dessert. It features a chewy rice cake sandwiched between toasted white bread, topped with honey, azuki and sesame seeds along with powdered soybean. Absolutely fabulous.
Where to get it: Where else would one go other than Seoul's famed dessert cafe Sulbing? It's the only stop you need to make for both Injeolmi toast and Patbingsu.
Address: 22, Myeongdong 4-gil, Jung-gu | Namgyeong Bldg. 2F,Seoul, South Korea
19. Gimbap 김밥 
Like the bibimbap, gimbap is also found and eaten everywhere in Korea. It's the Korean variant of sushi, with rice rolled in sheets of dried laver seaweed along with fillings like fish, chicken, beef, eggs, and vegetables. The rice is fragrant in gimbap – seasoned with salt and sesame oil.
Where to get it: Jin Sun-ja Gimbap has been serving Gimbaps for the past 40 years, and it has earned a spot in South Korea's official list of Seoul's tastiest gimbap restaurants.
Address: 14, Nambu Circuit-ro 214-gil, Gwanak-gu, Seoul, South Korea
20. Pajeon 파전 
Pajeon is an egg dish pan-fried with spring onions and beef, pork and/or other seafood, served with a side of savory dipping sauce.  You could call this an omelette, with a Korean twist of course!
Where to get it: Nakseo Pajeon is the de-facto place for Pajeon. What could be more authentic than a hole-in-wall establishment that even local college students frequent?
Address: 319-40 Hwigyeong 1(il)-dong, Dongdaemun-gu, Seoul, South Korea
Explore Seoul With A Happy Tummy 
Take on the full list of 20 Korean delicacies to make the most of your Seoul adventure. After all, what's a fulfilling trip without stuffing yourself with glorious food? Tick all 20 off your list before you come home! Diet can start whenever you leave Incheon Airport.
Jet Off With A Peace Of Mind 
There's nothing travelers fear more than Murphy's Law. Going on a vacation has unforeseen circumstances too, like flight diversions or injuries sustained. Before you fly, make sure you're properly insured. MSIG Insurance's TravelEasy is all you need to enjoy your destination with a peace of mind.
Say, you're stranded at the airport for hours because of a technical fault. Or an emergency at home called for a postponement of the trip. With coverage that extends from travel disruption to health, there's no need to worry about potential holiday busters. You'll be one step ahead of Murphy the whole time.
From now to 14th February 2016, TravelEasy will be giving 35% and 15% discounts for single-trip insurance and annual plans respectively. If you're going in large groups of 6-20 people, you get to enjoy up to 15% off the price. Who knew you could scrimp on insurance while traveling too?
Psst, here's giving you a heads up. Stay tuned for an attractive discount by MSIG next week! 
This post is not a contract of insurance. Full details of the terms, conditions and exclusions of TravelEasy insurance policy can be found at www.msig.com.sg. Promotion terms and conditions apply. 
---
This post is brought to you by MSIG Insurance (Singapore) Pte. Ltd.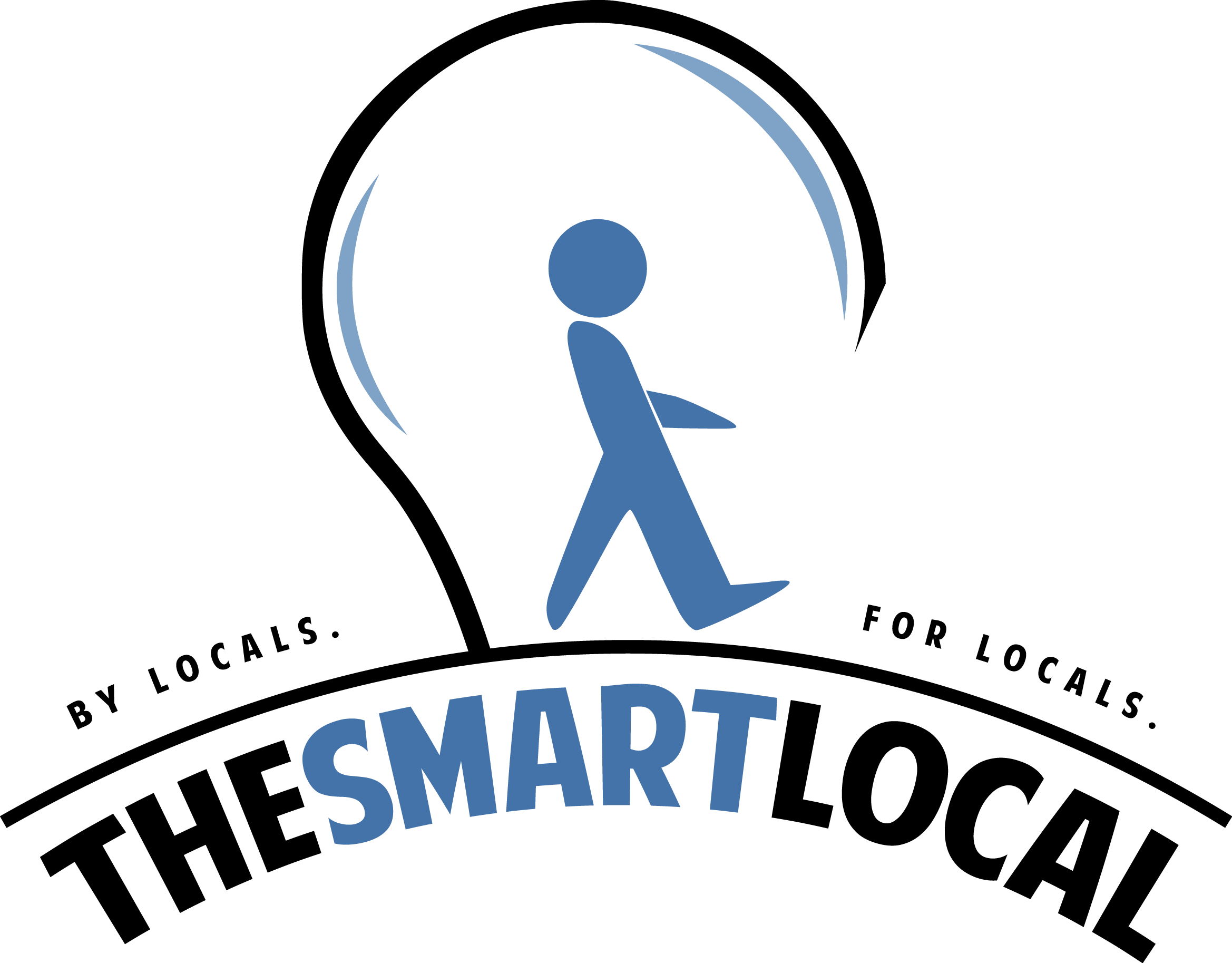 Drop us your email so you won't miss the latest news.