Keep your cool
We know you always complain about the hot weather in Malaysia, because we do too. So in hopes to keep you (and your minds) cool, we compiled a list of dessert places in Johor Bahru and we kept them as local as possible for you!
1. Azmie Wawa
Located in the heart of Kampung Melayu Majidee lies Azmie Wawa, namely the best ABC (also known as ice-kacang) in Johor Bahru.
It is never surprising to see a long queue in front of their stall because it is just that good. Though you can be rest assured to have your bowl of ABC soon because their systematic service is rather fast and efficient!
The thing that makes Azmie Wawa such a popular hit among the locals is their ABC Special, which is a scoop of ice-cream atop shaved ice, decadent chocolate syrup, crunchy peanuts that bury the concoction of grass jellies, red beans and attap chee.
What makes all of that even more special is its price, which is only RM3.00. How affordable can that be for such a delectable bowl of ABC?
Address: 21, Jalan Masjid, Kampung Melayu Majidee, 81100 Johor Bahru, Johor, Malaysia
2. Cendol House
Located a few roads away from Azmie Wawa lies this quaint Cendol House. The rustic but cozy ambience makes it a really nice place to cool yourself from the day's searing heat.
The Cendol Kacang that I ordered was served with coconut milk filled to the brim. Also, I liked how they used kidney-shaped red beans instead of the normal canned ones. Not too sweet but not too bland either, the cendol was just nice.
If you're looking for a more filling dessert, you can order the Cendol Special which has all the ingredients in it- red beans, glutinous rice and corn, all in a bowl for RM2.50.
Although Cendol House is famous for its cendol, the nasi ambang and other food available on their menu is no slouch either.
Address: 41, Jalan Utama, Kampung Melayu Majidee, 81100 Johor Bahru, Johor, Malaysia
3. Yong Yong Dessert Restaurant 荣荣甜品
Yong Yong Dessert Restaurant serves a variety of well, desserts of course!
Their desserts are an array of sweet and savoury, ranging from bowls of cooling ice jelly to plates of hot tauhu bakar.
Yong Yong Dessert Restaurant's signature is their ice-kacang, a bowl of fine shaved ice coated with red beans and chocolate sauce. Also would you just look at that generous amount of corn drizzled all over it?
Although the ice-kacang is their claim to fame, Yong Yong Dessert Restaurant's rojak is also one of the best in Johor Bahru.
Address: 46, Jalan Layang 16, Taman Perling, 81200 Johor Bahru, Johor, Malaysia
4. Md. Zain Cendol
Md. Zain is arguably the Cendol Paling Istimewa Di Johor Bahru (most special cendol in Johor Bahru) as it offers a special variety of cendol in its menu.
Aside from the ordinary cendol with just red beans and corn that we all know, they serve cendol with grass jellies and ice-cream as well.
The Cendol Special that comes with a plentiful slab of pandan-flavoured jellies, red beans, cream corn and glutinous rice is probably one of the best-sellers.If you're curious to know how Cendol goes with Oreo, pay Md. Zain a visit because they even sell Cendol Oreo too!
Md. Zain, indeed the most special cendol in Johor Bahru.
Address: Jalan Suria 11, Taman Suria, 81100 Johor Bahru, Johor, Malaysia
Other branches can be found at Maybank Taman Sri Bahagia, Masjid & KRT Bandar Baru Uda, Pasar Awam Larkin and Restoran Singgah Selalu.
5. Sofie Cendol
Tucked away in Taman Suria, lies another dessert wonder, named Sofie Cendol. Their open-air roadside stall is easy to spot with their huge white tentages that provide shade to our skins from being sun-kissed.
Sofie Cendol's signature dessert is their savoury Cendol Pulut, which is cendol with glutinous rice. They also serve Cendol Durian, which I heard is a must try.
If you would like to have some food before your cendol, Sofie Cendol offers an array of food too like nasi ambang and mi goreng, which makes it a one-stop food corner for you!
Address: Jalan Suria 11, Taman Suria, 80350, Johor Bahru, Johor, Malaysia
6. Awiet Corner
Awiet Corner is a hidden gem located just beside Johor Bahru's fire station.
The shop that operates till 2am in the morning makes it the perfect spot for night owls to have ice-kacang at ungodly hours. Awiet Corner is well-known for its cold desserts, especially the Ice Kacang Special.
What would you find in a bowl of RM5.00 Ice-Kacang Special, you might ask?
Shaved ice drizzled with chocolate and strawberry syrups, sprinkled with creamed corn and peanuts and topped with two scoops of ice-cream. Oh, not to mention the red beans, grass jellies and attap chee that is buried underneath too! Absolute indulgence.
Address: Medan Selera Larkin Bomba, Jalan Tun Abdul Razak, 80100 Johor Bahru, Johor, Malaysia
7. 51 Soya Bean (豆花)
If you need to satisfy some soya bean cravings after your meal, this would be the right place for you. A cousin of the famous 51 Soya Bean of Old Airport Road in Singapore, it is definitely a blessing to have a branch opened here in Johor Bahru!
The curd is firm but delicate at the same time, and it wobbles with every scoop. 51's Soya Beancurd has just the right amount of sweetness. The silky smooth sensation that it creates in your mouth is also absolutely delightful. Furthermore, the beancurd is 100% fresh guaranteed because all of them are freshly made on-site!
Address: Cedar Point Food Centre, Jalan Musang Bulan, Taman Century, 80250 Johor Bahru, Johor, Malaysia
8. Penang Road Famous Teochew Chendul
The ever famous teochew cendol definitely didn't make it all the way here from its humble roadside stall in Lebuh Keng Kwee for nothing.
Well, it all lies in a bowl of Chendul Original– a concoction of shaved ice with soft fresh pandan-flavoured jellies immersed in light coconut milk and sweetened by gula melaka and kidney beans altogether. The subtle sweetness this bowl gives is marvellous.
If you're adventurous enough, you can also opt to try the Chendul White Coffee which seems interestingly tasty.
Besides their famous chendol, they also serve other great Penang delicacies. A pretty good place to have a great meal and then dessert altogether.
Thankfully, we don't have to travel all the way to Penang for this anymore.
Address: Johor City Square, Level 3, MF19A (106-108 Jalan Wong Ah Fook), 80000 Johor Bahru, Johor, Malaysia
9. Yan @Md Zain Cendol
This might look like the typical kind of mobile food stall that you won't even bother to look at but trust me, you'll regret if you did so.
The Yan @Md Zain cendol stall used to be a specially fitted motorcycle but it has upgraded into a food truck, and is still parked in front of the Maybank branch in Melodies Garden.
Brought home this cup of cendol goodness for RM2.00.
Aside from the generous amount of red beans and pandan-flavoured jellies, the layer of gula melaka that can be found at the bottom of the cup compliments the coconut milk perfectly well too. The entire cendol rocked my taste buds till the very last sip.
On a side note, you might want to check out the neighbour food truck that sells apam balik too.
Address: Jalan Meranti Merah, Taman Melodies, 80250, Johor Bahru, Johor, Malaysia
10. Adham @Md Zain Cendol
Cendol stalls that are stationed beside Maybank branches seem to be a thing because Adham @Md Zain is another local favourite in Johor Bahru.
Their cendol is a concoction of fragrant pandan-flavoured jellies, mashed red beans and ice cold coconut milk- all making up a good balance of flavours.
The couple who runs the stall doesn't only serve delicious cendol, but they're cheerful and really friendly too. It's no wonder people keep going back to have more.
Not only that, Adham @Md Zain is also one of the very few cendol sellers in Johor Bahru that still uses a hand-powered machine to shave ice. How vintage and cool can that be?
Address: Jalan Pingai, Taman Pelangi, 80400 Johor Bahru, Johor, Malaysia
11. Hai Kee Desserts
Hai Kee Desserts has been in Johor Bahru for a very long time. The stall even dated way back to the days when my parents were dating. The couple you see standing in front of the stall (in the photo above) are actually my mom and dad!
Hai Kee Desserts offer an extensive selection of traditional desserts at reasonable prices. You name it, they have it- bubur cha cha, red bean soup, gingko nuts barley, honeydew sago, and even ice-kacang and cendol. Their tau suan is among the top favourites.
Hai Kee Desserts' tau suan is really light and the starchiness is just right, making it the perfect after-meal treat. On the other hand, the pulut hitam or known as black glutinous rice, has a mild sweet and pleasant taste to it and is considered rather filling for a dessert.
Address: Stall 23, Taman Sri Tebrau Hawker Centre, Jalan Keris, Taman Sri Tebrau, 80350 Johor Bahru, Johor, Malaysia
12. Penang Rojak (槟城啰惹)
This motorbike would not only capture your attention, but your taste buds too. The Penang Rojak that this rojak man sells is most definitely one of the best in Johor Bahru. What, rojak? That's right. No one said we couldn't have it for dessert.
The rojak man strongly emphasizes on healthiness and hygiene which is why he always starts his day with new ingredients. Therefore, be prepared to experience mild explosions of crunchiness as you indulge in the freshest fruits and you tiao bits. The decadent sauce that slithers all over the fruits- made from a mixture of prawn paste and maltose, is no doubt the key to this Penang Rojak's exquisite taste.
Address: Along Jalan Maju (beside Plaza Pelangi), Taman Maju Jaya, 80400, Johor Bahru, Johor, Malaysia
Opening hours: Mon – Tues 12:30pm to 3:45pm; Weds – Sun – 12:30pm to 5:00pm. Off on Thurs
13. Joo Yee (Tan Kee Pelangi 彩虹陈记)
Tan Kee Pelangi, though now known as Joo Yee, has been a local favourite for decades. Their desserts bring back the memories that are etched in the hearts of students who've had them during their childhood years.
Here is Joo Yee's definition of ice-kacang- red beans, corn and attap seed buried under with a generous pump of chocolate syrup atop the mountain of finely shaven ice. A splendid treat for your typical kind of sunny day in Johor Bahru.
Not to mention that they actually make their own chocolate sauce from cocoa powder and it's absolutely free even if you request for more.
That aside, their grilled you char kway and tau pok are equally delicious as well and are worth the try.
Address: 1-17, Jalan Biru 3, Taman Serene, 80400 Johor Bahru, Johor, Malaysia
Still feeling hungry?
Desserts aren't a want, because desserts are a need. No meals are complete without desserts, so hurry off and head down to these places to have your sweet Malaysian tooth cravings satisfied!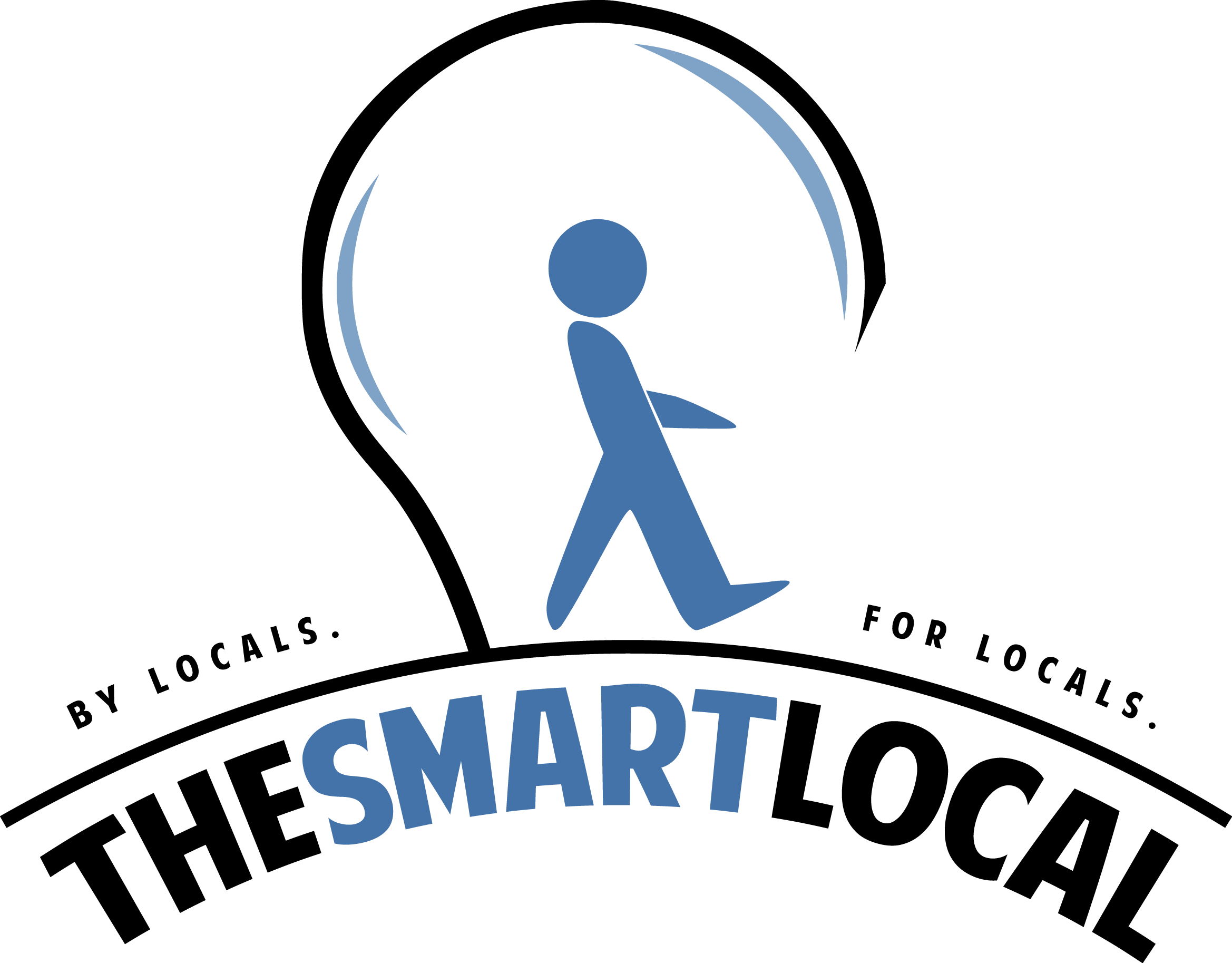 Drop us your email so you won't miss the latest news.