First Date Problems in Kuala Lumpur
First dates can be crucial and nerve-wrecking, because you either make it or break it but fret not, we're here to help. This list of 12 unique first date ideas in KL will not only save you from that headache, but also guarantee you a second.
1. Hike up Bukit Nanas and walk on a canopy in the middle of the city
Source: @brookesiem
The moment you take your first step on the canopy walk that sits amidst lush greenery, you won't believe you're in the middle of the city. A hike up Bukit Nanas Forest Reserve (AKA KL Forest Eco Park) offers respite for nature-loving couples escaping the hustle and bustle of the city centre. Also, this is an opportunity for you to get closer to the nature-loving side of her.
Source: @tarakins7
Tip: Insect repellents are a must-have to tackle the aggressive mosquitoes here. A bottle of water, or two, will also not go amiss in Malaysia's intense hot weather.
Address: Hutan Lipur Bukit Nanas, Jalan Raja Chulan, Kuala Lumpur, Wilayah Persekutuan Kuala Lumpur, Malaysia
Opening Hours: 7.00 am to 6.00 pm
2. Go For A Breakfast Date
Source: @breakfastthieves
Starting your date right should be similar to starting your day – with breakfast. Breakfast Thieves is that perfect place for you to kill two birds with one stone. This daytime-only cafe rocks the industrial-chic look and exudes an ambience that will steal her heart and yours.
Source: @breakfastthieves
The menu at Breakfast Thieves is simple yet exquisite. The Legend will warm your heart with its spicy baked eggs and chunky beef salami while The Leprechaun is a lucky charm of crisp corn and zucchini fritters that'll ensure you order seconds.
Tip: The early bird catches the worm (and seats) so be early or be prepared to brave an unsatiated crowd and the long queue.
Also, check out our list of super shiok places to have breakfasts in KL here!
Address: Lot M, 29-5 Jalan Riong, Bangsar 59100, Kuala Lumpur, Malaysia
Opening Hours: 9.00 am to 5.00 pm *Kitchen closes at 3.00pm (Closed on Mondays)
Website: http://www.breakfastthieves.com/
3. Stroll On The City Roads In KL During Car Free Morning
Source: @sharkbakar
If you've never heard of KL Car Free Morning, you're sorely missing out. With its aim to prevent global-warming, this campaign features two hours of road closure for cyclists, skateboarders, and rollerbladers to take the roads of Kuala Lumpur while playing their part to go green.
Source: @the.lelaki
Don't feel left out if you own neither of those wheels. Jogging or walking is a form of participation in KL Car Free Morning too. Also, you get to get fit while you're at it!
Time: 7.00 am to 9.00 am (The first and third Sunday of every month)
Website: http://www.klcarfreemorning.com/
4. Learn to build terrariums together at Ohsum Mossum
Ohsum Mossum Terrariums organizes workshops that lets you experience the therapeutic process of building your own Instagram-worthy moss terrarium. But what's more ohsum is that you get to keep them!
Source: @ohsummossum
The good thing about these tiny plants is that they aren't only low-maintenance, but their aesthetically-pleasing look will spruce up your sad room as well. For a more memorable experience, exchange your built terrariums so that you can take a part of him or her back home with you. Aww!
Register a class here: ohsummossum@gmail.com
Price: RM180++ per pax
Website: https://www.facebook.com/ohsummossum/
5. Experience the spectacular sunset on a helipad at Heli Lounge Bar
Scratch touristy spots like the Menara Kuala Lumpur and the Petronas Twin Towers off your list. Heli Lounge Bar offers a spectacular view and is a perfect spot for you to steal two things:
A snapshot of the scenic sunset
Her heart
Not to mention, it'll only costs you a drink – if you're paying for hers, then it's two to access the helipad.
Source: @oilp
There is a smart casual dress code that applies after 9 pm daily so if you're going to hang out till late night, your singlets, shorts, and slippers are a no-go. Be aware of their minimum spending policy that is implemented on Thursdays to Saturdays after 9 pm. Avoid that timing when you're tight on budget.
Address: 34 Floor Menara KH, Jalan Sultan Ismail, Bukit Bintang, 50250 Kuala Lumpur, Malaysia
Opening Hours:
Mondays to Wednesdays | 5.00 pm to 12.00 am
Thursdays | 5.00 pm to 2.00 am
Fridays & Saturdays | 5.00 pm to 3.00 am
Sundays | 5.00 pm to 11.00 pm
Website: https://www.facebook.com/Heliloungebar
6. Get locked up together in a cage surrounded by sharks
Here's an interesting alternative for those pekchek in places surrounded by tourists and a whole lot of other people. Cage Rage lets you take the plunge and be surrounded by sharks and other friendlier aquatic creatures within the confines of a cage submerged underwater.
The cage's acrylic panel will keep you from any physical contact with the sharks so you won't have a nervous breakdown in the water. Also, Cage Rage doesn't require you to have a diving license so you don't have to worry about mandatory pre-dive tests. Or perhaps you should, since you have no excuse to back out now.
P.S. Girls, use this as a test of his bravery.
Address: Kuala Lumpur Convention Centre Complex, Kuala Lumpur City Centre, 50088 Kuala Lumpur, Malaysia
Opening Hours: 10.00 am to 8.00 pm *Last admission at 7.00 pm
Website: http://aquariaklcc.com/our-services/cage-rage
7. Indulge in some watercolour and brush calligraphy fun
We know art workshops can be expensive and even after paying a bomb, you're still required to bring your own materials – like whut?
Fret not, The Craft Crowd feels your pain. You can create artsy-fartsy memories with your other half with no worries. Their workshops are priced so affordably, there will be no hole in your pocket at all. Materials are provided too! The Craft Crowd has other workshops to offer that will satisfy whatever the creative spirit in you yearns for.
Source: @thecraftcrowd
Here's a list of workshops happening this coming month of October (2016):
October 02: Botanical Illustration
October 09: Soap-making
October 16: Concrete Planters
October 23: Floral Design Series & Centrepiece in Vases
October 30: Modern Watercolour & Ink Brush Calligraphy
Website: https://thecraftcrowd.com/
8. Go To Dance Night Together, perfect for beginners
Give clubs a break. Go vintage and swing her into your arms the Lindy Hop way instead.
Don't panic, LindyKL got your back if you've not ever practiced this dance genre. The Weekly Friday Dance Nights hosted by this group of dance enthusiasts include a 30-minute crash course for beginners so you and your first date can learn those grooves and take over the dance floor in no time.
Weekly Friday Dance Nights
Address: 65, Jalan 1/109e, Taman Desa Business Park, 58100 Kuala Lumpur, Malaysia
Time: 9.00 pm to 12.00 am
Price: RM15++ per pax (Includes 2 non-alcoholic drinks)
Website: http://www.lindykl.com/
9. Be each other's barista for a day at Hobby N Coffee
For avid cafe-hopping lovers, try being on the other side of the counter for once.
Hobby N Coffee hosts Barista classes to learn the practical aspects of making a good cup of coffee. But if brewing perfect Kopi-O is already your forte, join their Latte Art class and master the techniques of making frothy hearts instead.
We aren't going to deny that the course fees are a bit steep and you don't want to needlessly break your bank on the first date. However, if the both of you share a great passion for coffee, go ahead! We bet the experience will be great.
Note: Hobby N Coffee doesn't accept walk-ins so you're encouraged to book your classes beforehand.
Address: 1st Floor, 12 Jalan Mohd Fuad 2, Taman Tun Dr Ismail, 60000 Kuala Lumpur, Malaysia
Price: Barista class RM300++ per pax | Latte Art class RM300++ per pax
Website: http://www.hobbyncoffee.com/
10. Share your love for dogs at CuBs and CuPs
Source: @Harrylbr
CuBs and cuPs is a true dog lover's paradise. Unlike pet cafes where you only get to play with dogs, this one lets you dine in with your own furry friend. Now that's a good double date idea.
There's no spending requirement stated here but one look at their extensive menu will have your stomach growling, even if you just had lunch. CuBs and cuPs serves all-day breakfasts, pizzas and pastas, bingsoo, and of course, food for your little one too!
Source: @hipsjer
Intimate conversations, home-brewed coffee and a paw-some atmosphere- your puppy love will surely blossom here.
Pro-tip: Be responsible and pick up after your dogs. The last thing you want to leave is a bad impression (and your dog's poop) on your first date.
Address: 22 Wisma Rapid Jalan 30/70A, Desa Sri Hartamas, 50480 Kuala Lumpur, Malaysia
Opening Hours: 11.00 am to 11.00 pm (Closed on Tuesdays)
Website: https://www.facebook.com/cubsncups/
11. Share A Surreal Escape Experience With Breakout
Breakout is an escape room game well-known for being mentally and physically challenging. To escape, teamwork and communication is required – it'll get you out of your comfort zone and break the ice on an otherwise awkward first date.
Out of the variety of themed rooms to be locked in at Breakout, the most popular ones are The Greatest Murder of Westwood and Mr. Oswald's Greatest Show (both available only at the Avenue K outlet).
Don't worry if your BFF and her boyfriend are not turning up for the double date because Breakout has a minimum capacity of two players – have fun escaping *wink*. Also, unless there's Sherlock Holmes in your team, don't pick the room with a difficulty rating of 5. You don't want to seem dumb in front of your date.
Tip: Online bookings are highly-advised especially if you want to secure a slot during the weekends.
Address: Nu Sentral L4-09A , Level 4, Nu Sentral, 201, Jalan Tun Sambathan, 50470, Kuala Lumpur, Malaysia | Avenue K L2-16, Avenue K Shopping Mall, 156, Jalan Ampang 50450 Kuala Lumpur, Malaysia
Opening Hours: 10.00 am to 10.00 pm *Last game session at 9.00 pm
Website: http://www.breakout.com.my
12. Visit A Giant Pasar Malam Together
Think pasar malam with a carnival atmosphere and a small crowd- that's basically Plaza Mont'Kiara's Fiesta Nite.
This outdoor market features over 50 stalls selling all kinds of barang-barang- clothes, household items, trinkets, books, fruits and even Korean food. Fiesta Nite comes to life from the late afternoon till night, which makes it the perfect place to end your date.
If that cup of ddeokbokki you got from the Korean food stall isn't enough to keep your hunger pangs at bay, there are restaurants within the vicinity too. Caffe Crema and Tipsy Cow are amongst some great dinner options.
Address: Fountain Courtyard, Plaza Mont'Kiara, 2, Jalan Kiara, 50480 Kuala Lumpur, Malaysia
Opening Hours: Every Thursdays 3.00 pm to 10.00 pm
Out Of The Box First Dates In Kuala Lumpur
Source: @amirruddinrahim
Wherever you go and whatever you do on your first date isn't really the important thing here. What matters most is to be yourself and be sincere. It's the basis of every long term relationship.
Nevertheless, unique date ideas like these give you a headstart over other participants who are in the race of winning your potential bae's heart.
P.S. Check out '10 Truly Malaysian Paktor Ideas' for amazing ideas for your second date!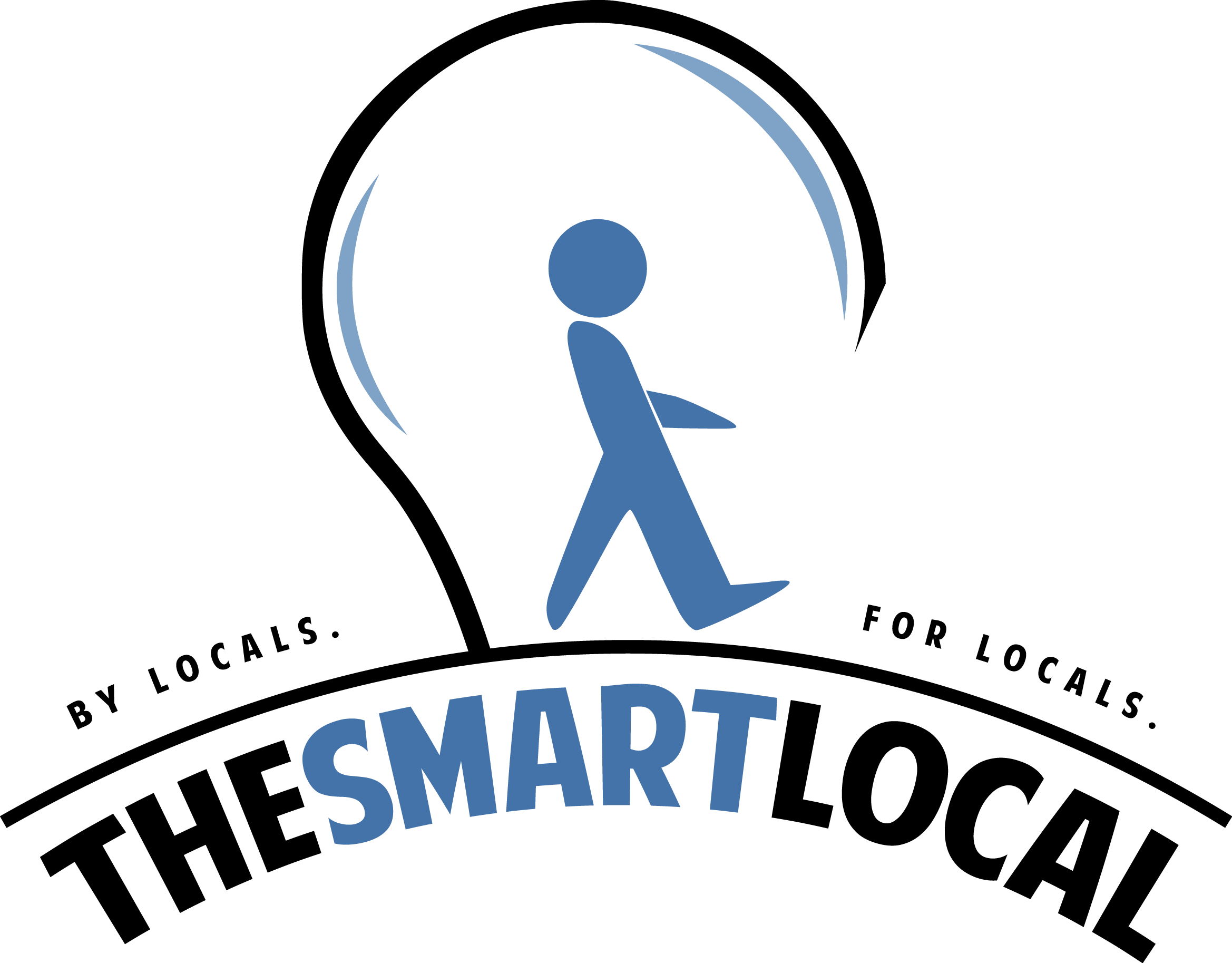 Drop us your email so you won't miss the latest news.