Paktor 101
So you like someone. You've been through the phase of stalking your crush on social media and in real life; perhaps you've even exchanged a friendly greeting during an "accidental" encounter with said person. But one day, you finally find the courage to ask your prospective soul mate out on a date, and to your greatest surprise, that person said yes.
Now you got the girl, or guy. But in our decade of 'hipsterism', you realize that a classic candle lit dinner isn't going to impress your date as much as it would some twenty years ago. Or if you're in a long-term relationship, dinner dates get a little stale – you want something more to keep that romantic spark alive.
Well, look no further! Here are 10 paktor ideas for the not so average Malaysian in love.
1. The Kelip-Kelip Date
Imagine rolling down the river with the love of your life as the sky fades, fireflies illuminating the darkness. Sounds like a great love scene from an old school movie right? If that thought just melted your heart, turn that frown upside down because you can do just that at the Kuala Selangor Firefly Park Resort.
Prepare yourself to experience the beauty of nature at its finest as you share this precious moment with your special someone. Simple and natural, yet so magical. Factors as such are what make a date memorable. Fireflies + Bae, it really doesn't get any more enchanting than this.
Pro-Tip: The magic doesn't have to end once the cruise does – stay overnight at the park's resort and let the magic continue!
Budget: $$ – $$$
Address: Jalan Club, 45000 Kuala Selangor, Selangor, Malaysia
Website: http://www.fireflypark.com/
2. The Love Lock Date
Throwback to about 100 years ago to a lugubrious Serbian tale set during World War I when the love lock was first introduced. Today, these symbols of love are scattered all over the world at popular tourist spots and heritage sites. Lucky of us Malaysians, these locks have finally landed in our very own island of Penang!
If you're a Penangnite, chances are you've spent a fair amount of dates on Penang Hill. Whether you're strolling around the peak, having a meal or gazing at the stars, this famous attraction radiates date vibes all on its own. With this new installation, couples can now leave a memory beyond the mind, a physical token symbolising their love. How adorable is that?
Married for 50 years, or just reached your one-year anniversary? It's never too late to immortalize your love for each other.
Pro-Tip: Preferably for those of you already in a stable relationship. If things get awry (touch wood) and you still have the key, all is well. But if the two of you decided that throwing the key into the hill's forest on your way down is the way to go, there's really no turning back.
Budget: $$ – $$$
Address: Jalan Club, 45000 Kuala Selangor, Selangor, Malaysia
Website: http://www.fireflypark.com/
3. The 6am Date
We lied. This is actually the 5am date.
Unfortunately Broga Hill stands approximately an hour's drive from the city of Petaling Jaya; hikers often leave their homes as early as 5am in order to begin their hike at 6am. A favorite hiking trail among many Malaysians as of late, this probably isn't the best date for some alone time. But the sunrise at the peak? Unmatched.
Though this date requires both of you to be conscious at the most ungodly hour of the day, sharing a moment like this can be one of the most romantic things a person can experience. Go Broga!
Pro-Tip: Leave earlier if either one of you has poor stamina; you really wouldn't want to miss the phenomenal sunrise, especially after depriving yourself of sleep. Wear comfortable clothing, preferably dry fit. You wouldn't want bae seeing all your sweat stains, would you?
Budget: $

4. The 6pm Date
We gave you 6am, so it only makes sense to feature something 6pm – The Langkawi Sunset Dinner Cruise.
Pretty much made exclusively for the romantically involved, enjoy a free flow of cocktails and a scrumptious barbecue dinner as you watch the sky explode into shades of orange and red. Though not far the from mainland, cruisers can view a whole myriad of sea life – including the occasional dolphin!
Jump off the front of the boat and watch the sunset as you embrace your better half, or simply chill on the salt water Jacuzzi net where you'll become one with the sea.
Pro-Tip: DO bring along your swimming attire and look out for the DOLPHINS!
Budget: $$$. If you're from out of town, $$$$$.

5. The Pasar Malam Date
Tell your girlfriend that she's finally getting that never-ending buffet spread and Prada tote bag. Nothing screams romance more than walking down a clustered street of aunties and uncles selling their famed foods and imitation LV at the top of their lungs while you devour a greasy trio of you tiao, satay and everybody's favorite fried chicken, all in one sitting.
Yea, so a night market isn't the most romantic of places, but if you're currently on a budget but still want to treat your date to some REALLY delicious food, the pasar malam is the place to be.
Even if you've recently inherited a pot of gold, we still highly recommend this date idea. It's always important to start saving early.
Pro-Tip: We don't expect you to go to the pasar malam in your Givenchy dress or your suit and tie, but that doesn't give you the freedom to show up in your buruk shorts and t-shirt berlubang-lubang either.
Budget: $ – $$ (depending on how many bags bae wants and how many pieces of fried chicken your tummies can hold)
6. The Sentul West Date
Home to one of Kuala Lumpur's more isolated parks and the highly acclaimed Kuala Lumpur Performing Art Centre (KLPAC), Sentul West is the perfect spot for a date, be it your first, your hundredth or even your last.
Take a stroll in the park (maybe after this heat wave), or impress with your culinary skills with a picnic lunch, to be savored within the tranquility of nature. Largely uncommercialised, Sentul Park provides the ultimate environment for little talks, or for simply enjoying each other's company in the quiet nature around you.
And if you and your date are fans of the arts, be sure to catch a live staged performance in KLPAC. This serves as an excellent alternative to your typical movie date. Your creativity will most definitely not fail to impress.
Tips: Buy your tickets early in order to prevent disappointment as some shows sell out fast. If you're going to the park, ensure good weather is ahead of you. Nobody likes a sandwich drenched in rainwater.
Budget: Entry to the park is free, but tickets for KLPAC performances start from RM35
Address: Jalan Ipoh, Kuala Lumpur, Wilayah Persekutuan Kuala Lumpur, Malaysia
Website: http://www.klpac.org/
7. The Dining-in-the-Sky Date
I know we said we'd skip the classic restaurant date, but this place goes way beyond your regular candlelight dinner. Right smack at the top of the KL Tower sits Atmosphere 360, where a glorious international buffet spread awaits you and your date.
Eat to your heart's content 948 feet above the ground as the restaurant makes a slow 360 degree spin, showcasing every corner of the city at a bird's eye view.
After your meal, head over to the observation deck where you can view the city up close and personal. Play a game of 'I spy with my little eye'' as you take in the breathtaking view. This is the quintessential location for making memories.
Pro-Tip: We highly recommend going for dinner service, because the city skyline after dark is worth it. Your significant other will be forever grateful. Suffer now, enjoy later – if you know what I mean.
Budget: Lunch RM92.45, Dinner RM207.90
Address: Jalan Ipoh, Kuala Lumpur, Wilayah Persekutuan Kuala Lumpur, Malaysia
Website: http://www.atmosphere360.com.my/
8. The Garden Date
Some say there's magic in these flowers, while others simply believe it's the simplest yet most romantic place to be with your loved one; but I think people like these places because they're free, picturesque and great for intimate conversations.
Now if you're thinking "Malaysia got garden meh? No garden how to go on garden date!" well, then you're not alone. Garden dates aren't common, but we do have a good selection of gardens in our midst: Lake Gardens in Kuala Lumpur, or the Putrajaya Botanical Gardens.
Why waste a good date spot? Bonus: the Putrajaya Botanical Gardens provides bicycles for rental at a rate of only RM2 per hour, so if you and your bae aren't fans of walking, you're covered.
Pro-Tip: Ensure good weather before heading out. Use antiperspirants.
Budget: Free entry!

9. The Highland Date
What happens when you put together 18 degree weather, colonial houses nestled in serene hilltop forests, delectable scones and fresh strawberries? Cameron Highlands – the perfect getaway.
Stay in and enjoy each other's company, head out with your significant other for a day of strawberry picking and scone tasting, or stroll through one of the many nurseries and bring home a plant for the two of you to nurture.
Pro-Tip: We recommend you don't travel all the way to Cameron Highlands if you've been on anything less than 5 dates. But if you live around the area, that saves you the 3 hour drive from Kuala Lumpur and P.S. we envy your good weather.
Budget: $$ – $$$
Address: Jalan Ipoh, Kuala Lumpur, Wilayah Persekutuan Kuala Lumpur, Malaysia
Website: http://www.klpac.org/
10. The Mall Hop Date
There are three things the city of KL is known for: 1) Food 2) Mind boggling traffic and 3) Shopping. That's right, the 'S' word. Every girl's best friend and every guy's worst enemy.
Girls, it's time you get your man aboard the SS Shopping Extravaganza, but don't waste this rare opportunity restricting yourselves to just one mall. Head over to Bukit Bintang where not one, not two, but four massive shopping havens stand along that street alone. And if that doesn't satisfy your retail needs, take a slow 10 minute walk with your date to KLCC via a fully air conditioned sky bridge.
End your day with dinner at one of KLCC's many sought after restaurants, or tapau something light to munch on as you watch talented fountains dance by the park.
Pro-Tip: Ditch the Waze and car, take public transport as you go around town. Sometimes it's fun to go around and get lost, you never know what you'll come across.
Budget: $ – $$ (As long as you don't have to pay for ALL her goods)

In the name of love
All these gorgeous places await you and your significant other, so you needn't waste another moment cracking your head on where you should take #bae next. Try one of these ideas, or try them all! At the end of the day, whatever you're doing or where you are aren't the most important aspects of a date, because what really matters, is the person beside you.
Have fun!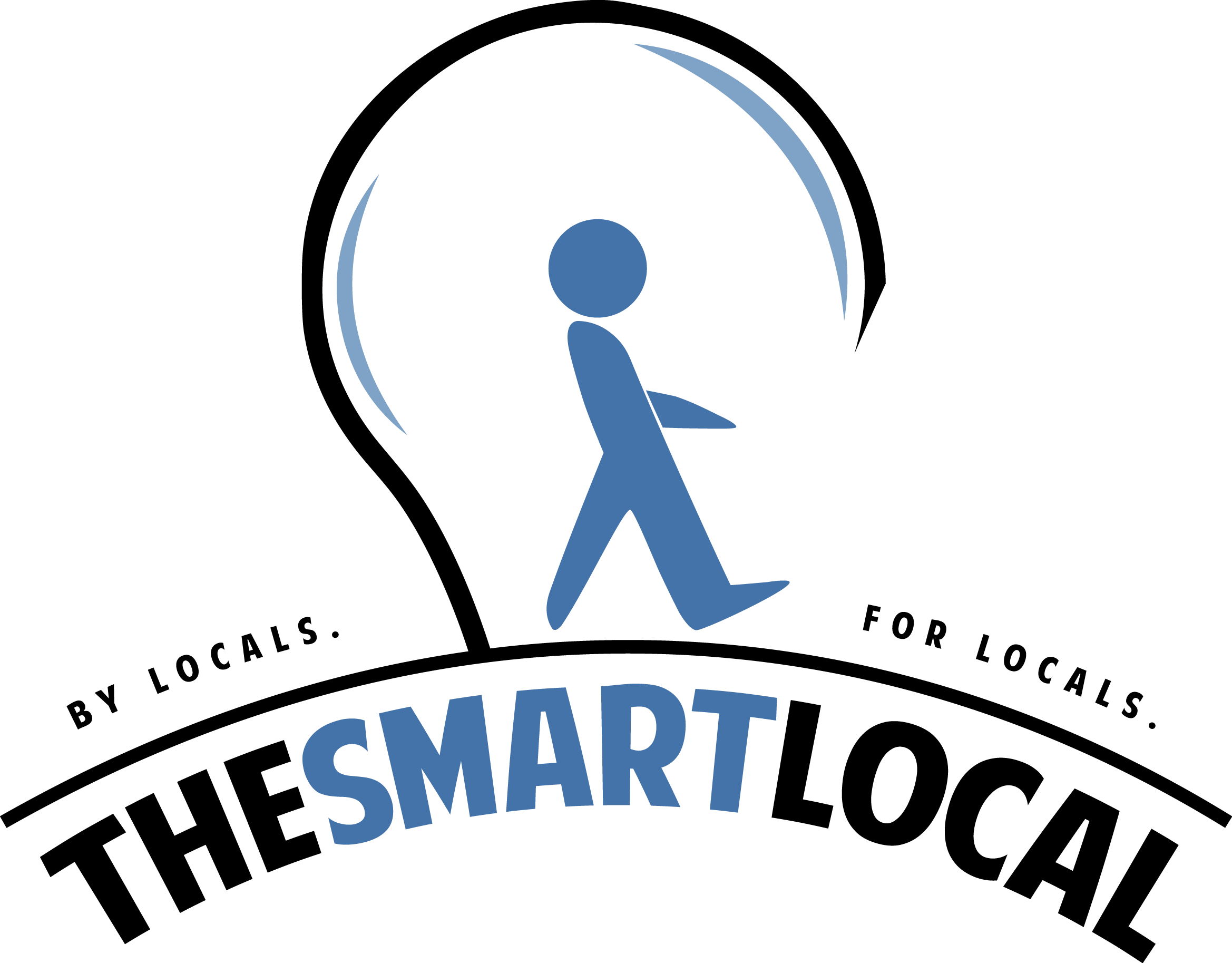 Drop us your email so you won't miss the latest news.