Tips on choosing long-lasting fixtures
---
When it comes to designing spaces like your kitchen and bathroom – aesthetics and price point aside – you're probably looking out for fixtures that can give you the most mileage. After all, nobody wants to constantly spend time and money switching out fittings that break down or go out of trend every few years.
From choosing the right material to avoiding certain short-lived design fads, here are nine tips on choosing long-lasting kitchen and bathroom fixtures so you can zhng up these spaces for the long run:
---
– Kitchen – 
---
1. Get stainless steel kitchen faucets and sinks
---
No kitchen can do without a faucet and a sink, so if you'd like to avoid calling in the plumber ever so often, a hardy material that you should look for when choosing these fixtures is stainless steel. It is durable and highly-resistant to stains, corrosion and even heat, and will stand up to all manner of use and abuse over the years while still remaining beautiful and clean. 
This material is also non-porous, which prevents moisture from seeping in and causing your sink to become a breeding ground for germs.
Made in Japan, the Song-Cho integrated stainless steel and countertop series features Silent Technology that reduces clinks and clanks. 
To crank things up a notch, getting a seamless stainless steel sink and countertop can help avoid moisture buildup in crevices, while making cleaning as easy as a simple wipedown. Companies like Song-Cho let you snag custom-length Japan stainless steel worktops with large sinks to make your cleanup a breeze.
---
2. Invest in a hood with good ventilation system
---
All of us would like to associate our kitchen with the delicious scent of freshly-prepared food, but in reality, we sometimes have to contend with greasy and pungent cooking odours instead. Caused by poor ventilation, these strong odours can build when dirty and stale cooking fumes are constantly re-circulated in our kitchen, eventually wafting through our entire house. 
To ensure your living areas smell as good as they look, invest in hoods with strong suction power so that all odours are captured and removed promptly.

As a bonus, extra features like easy-to-clean materials, silent operation and touch-free activation will improve your cooking experience greatly.
For the majority of Singaporeans living in HDB and condominium apartments, ductless hoods are the only options – which rely on filters to remove dirt, smoke and grime before releasing it back into your home. 
As such, apart from looking out for options with strong suction power, selecting hoods with external filters will allow for easy cleanup and maintenance. Filters containing active carbon will also help to thoroughly eliminate unpleasant smells.
---
3. Don't splurge on the latest design trends for walls and tiles
---

Faceted tiling designs mean loads of grout cleanup if you're cooking regularly
Image credit: HGTV 
It may be tempting to hop on the bandwagon and splurge on the trendiest backsplashes, but it's important to consider the practicality and longevity of these designs. Built behind plenty of cabinetry, replacing your backsplash can quickly get expensive – so it's best to limit the latest design trends to smaller appliances and accessories instead. 
The kitchen is where food spills, dust, and grease abound, so opting for intricate tiling patterns can make cleaning that much more challenging and time-consuming. You should instead choose solid-coloured and smooth surfaces like quartz, granite, and porcelain for a timeless and practical design that is also easy to clean.
---
4. Minimise the number of open shelves
---
Whether it's to show off your eclectic collection of porcelain teacups or matching set of prized Le Creuset Dutch ovens, open shelving might be a tempting proposition for new homeowners. But while they're a great way to showcase your fine taste in kitchenware, open shelves also let in an abundance of oil and grime – and can be a nightmare when it comes to cleanup.
For a more practical storage unit, you should fall back on classic kitchen cabinets to keep your appliances and condiments clean and covered. Better still, opt for hardy materials that can stand up to moisture, heat and even termites. For this, stainless steel is a great choice, which is also hygienic for food prep and is easy to clean when spills inevitably happen.
---
5. Get semi-gloss painted cabinets
---

Available in an easy-clean semi-gloss finish, Song-Cho's Electronic Descending Cabinet makes it easy to access fragile items without tip-toeing.
Image adapted from: Song-Cho
While cabinets help to keep your prized kitchenware safe from dust and grime, it's important to pick cabinet doors that look great but are also durable and easy to maintain. For a great balance of all requirements, semi-gloss finishes are the ideal pick to reduce fingerprints and stains while making it easy to clean.
To help keep these surfaces smudge-free, you can also opt for cabinet doors with handles and knobs to reduce contact. A nifty, high-tech option would be electronic cabinets that lower racks fragile items with a touch of a button – a safe alternative for those living with aged parents or young children. 
---
– Bathroom –
---
6. Get quartz countertops
---
Image credit: Cameron Smith
When it comes to choosing the material for your bathroom vanity countertop, quartz is undoubtedly the most durable and low maintenance option of the lot. It is also highly-resistant to the powerful chemicals found in cleaning agents – perfect for use in the bathroom.
The best part – quartz is fully waterproof and requires no sealing. In contrast, other materials like marble or cement screed can form unsightly dark rings and spots if not properly coated with a layer of sealant to prevent moisture from creeping inside the material. 
---
7. Install moisture-proof & anti-corrosion steel wire racks
---
If you'd like to boost your shower experience without a full toilet makeover, you can start by snagging smaller stainless steel bathroom essentials like shower racks and towel rails. As these fixtures are regularly exposed to moisture, stainless steel would be the perfect durable material that can be resistant to corrosion and staining even over time.
Specialists like Song-Cho even boast fully stainless steel collections that include soap racks and toilet roll holders to cover all your practical bathroom display needs.
---
8. Make sure you have an open window or fan for ventilation 
---
Image credit: Renovation 
Mould and mildew are public enemy #1 in our toilets, and apart from being an unpleasant sight, it can also wear down the finishes of your appliances.
A great way to prevent the growth of mould and mildew is to ensure your bathroom has an open window that provides sufficient ventilation. Otherwise, bathroom exhaust fans will be a great tool to keep things clean and dry. 
---
9. Don't use porous materials for your mirror cabinet
---
You can also find stainless steel fittings in a range of finishes to fit your bathroom aesthetic
When searching for inspo to design your bathroom, you may come across Pinterest boards that showcase Nordic-style vanity units made of dark wood. But as minimalist and atas as they look, using such a material means running a huge risk that it will become waterlogged and deformed.
Instead, opt for hardier materials like stainless steel in places that store often-used wet toiletries and essentials like toothbrushes and shavers so you can keep them hygienic and protected.
---
Get long lasting kitchen & bathroom fixtures from Song-Cho
---
Whether you're renovating your new BTO or are looking to spruce up your home, these tips can help you save money in the long term while leveling up these underappreciated spots in your home.
With a stainless steel sink, faucet and countertop, your kitchen workspace will be highly resistant to corrosion and easy to maintain. 
One of the main ways to boost the longevity of your kitchen and bathroom fixtures is to carefully pick high-quality materials that can stand the test of time. For those gunning for a sleek yet practical option, Song-Cho's wide selection of stainless steel products can help you prevent problems like corrosion and stains.
Apart from sourcing main kitchen and bathroom fixtures like sinks, racks and counters, you can also snag high-quality appliances and accessories at Song-Cho, including infrared and induction cookers or even cutlery and cookware to boot.
Especially for first-time homeowners, picking the right fixtures and fittings is much easier when you can get a feel of them and try them out in person. From testing the sturdiness of your stainless steel counters to feeling the solid action of bathroom faucets, you'll be able to home in on your dream setup that's sure to impress guests and delight you each day.  
Check out the full list of Song-Cho showrooms.
---
This post was brought to you by Song-Cho.
Photography by Pichan Cruz.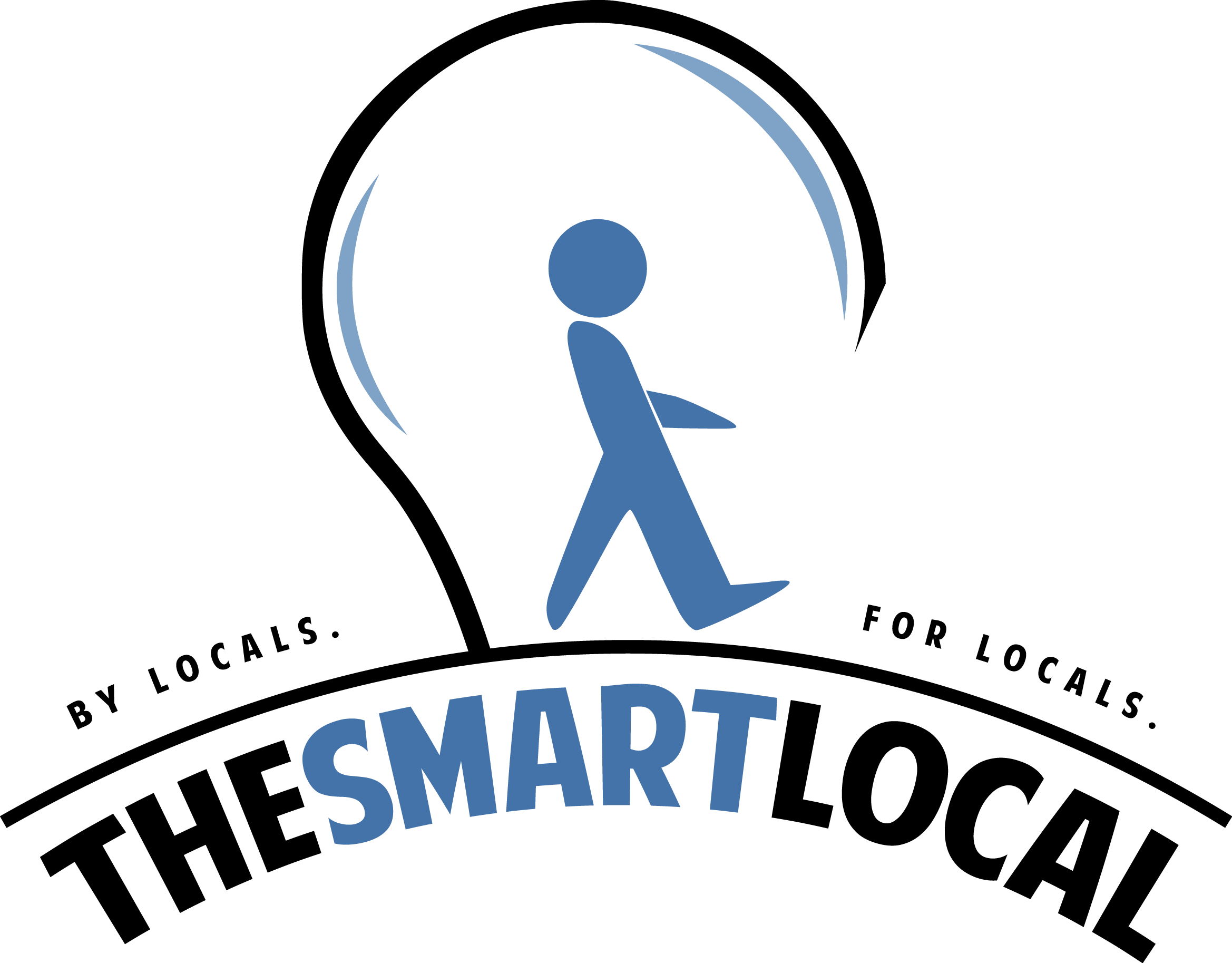 Drop us your email so you won't miss the latest news.