Iconic Chinese karaoke songs loved by Singaporeans
Image credit: chinaman0389
It all starts innocently. "Eh, wanna sing K not?" either as a suggestion out of boredom or as an easy solution for a big group outing. A few hours later, you and your friends are singing your lungs out at the KTV room with an emotional intensity that'll rival even the most broken-hearted lover.
Enter the world of Chinese KTV, where hitting high notes are applauded, and everyone gets hit by the feels. And as any seasoned K-goer knows, there are a few golden go-tos that'll get even the shyest of friends hogging the mic.
Here, my friends, are tunes so iconic even non-Mandarin speakers will be compelled to bob their heads.
1. Jay Chou – "An Jing"
Sing this if: People tell you to speak up more.
Prince-of-mumbling Jay Chou's hit "An Jing" (Silence) will cause anything but silence as everyone clamours to take the mic. Why? Well 1) "An Jing" is relatively easy to sing 2) It has emotional lyrics so that you can indulge your inner drama king/queen.
Cue: "Ni yi jing yuan yuan li kai, wo yen hui man man zhou kai."
Translation: "As you walk further away, I'll walk away slowly too." *wails in a corner*
2. Jacky Cheung & Gao Hui Jun – "Ni Zui Zhen Gui"
Sing this if: You want to show off your vocal chops in an old-school duet.
This classic has its two leads walk soulfully down darkened corridors for the most part of its vid. It is also the ultimate spoil-market MV for guys on Valentine's Day or anniversaries as no one can beat Jacky Cheung's obsession with red roses. Except maybe the Beast from Beauty and the Beast.
3. Guang Liang – "Tong Hua"
Sing this if: You want life to be a fairytale.
If adult life has got you down, and you need something to rekindle your hope in the human race, this song with an angelic piano intro and "Happily Ever After" sang with a straight face will be right up your alley.
4. Landy Wen & Jacky Wu Tsung Hsien – "Wu Ding"
Sing this if: You'd like to perfect Jacky Wu's frown for when your colleague says something stupid.
Move aside void decks, rooftops are where all the action is. This song captures an era when hanging out with your love on rooftops proclaiming your love was a thing and not forbidden by HDB.
5. F4 – "Liu Xing Yu"
Sing this if: You'd like to bring long locks for guys back in trend again.
Who can forget the drama Meteor Garden and the starring floppy-haired quartet looking into your soul as they sang about this elusive weather phenomenon?
6. 5566 – "Wo Nan Guo"
Sing this if: You"re, well..sad.
Part of the creatively-named, number-inspired boyband trend, 5566 was a boy band known not just for their vocal chops, but also for hot 90s Taiwanese dramas like My MVP Valentine and Westside Story.
And let's put an end to the discussion on who's the cutest member – it's Sun Xie Zi, please.
7. Leo Ku – "Qing Ge Wang"
Sing this if: You want to squeeze out every last drop of KTV time.
This medley has a respectable 12-minute runtime and is the go-to song when the karaoke session is ending and you need to drag out your final song.
Note: Some KTV branches have wised up to this practise and will cut you off mid-song instead.
8. A-Mei – "Ting Hai"
Sing this if: You want to make waves among your KTV-going squad.
Vocal powerhouse A-Mei will take you on a journey of highs and lows as she alternates between soaring notes and melancholic whispers in this epic ballad.
P.S. If you can hit that elusive high note, your crew will be impressed.
9. Mayday – "Lian Ai-ING"
Sing this if: You want that one friend to stop hogging the mic and for everyone to have a good time.
Let's just say that if this catchy song were a person, it'd be the one who talks like a speeding bullet, has a perma-smile and bounces animatedly at every conversation topic: "L! O! V! E! LOVEEEEE!"
10. JJ Lin – "Dou Jiang You Tiao"
Sing this if: You have a soft spot in your heart for local food.
Only our homegrown boy JJ Lin gets our Singaporean obsession with hawker food. So much so that he uses it as a metaphor for this breezy song and explains how it's a travesty to eat dough fritters without soy bean milk. Well, sort of.
11. Emil Chau – "Peng You"
Sing this if: You want all the secondary school graduation feels.
This heartwarming song will cause everyone in the karaoke room to wave their hands from side to side, and get all misty-eyed about their friendship. Applicable even if you've just met at the KTV room.
12. Jam Hsiao – "Xin Bu Liao Qing"
Sing this if: You've always dreamed of being discovered in a singing competition.
A cover of the original sang by Wan Fang, this song gained mainstream recognition after boyish singer Jam Hsiao stole the show with it on One Million Star – Taiwan's equivalent of American Idol.
13. Guan Zhe – "Xiang Ni De Ye"
Sing this if: You relish a challenge.
Done poorly, this sounds like the grating noise of a straw pumped up and down in a McDonald's cup. But done well, and it'll deliver chills like no other. Now, all you gotta do is figure out is how to hit the many epic high notes.
14. S.H.E – "Superstar"
Sing this if: This was your MIDI ringtone in the 90s.
"Wo zhi ai ni, You are my superstarrrrrr…." Remember this tune in MIDI as your Nokia 3310 ringtone? Yep, not only did this song by the iconic girl group top the ringtone download charts, it's still topping KTV charts today with it's catchy tune.
15. Jay Chou – "Qing Tian"
Sing this if: You want to sing a Jay Chou song without brooding.
About something we're all familiar with in Singapore – sunny days – this song is light-hearted and very singalong-friendly. The only part that might pose a challenge would be that random bit that doesn't sound quite like Mandarin, but hey, we got your back:
This is how you sing it:
??? ?? ?? ?? ?? ?? ?? ?? ?? ?? ?? ?? ?? ?? ?? ?? ??
(ré sol sol si do si la sol la si si si si la do sol)
Fun fact: It's not in Japanese, and doesn't exactly mean anything – it's actually a Taiwanese dialect representation of musical notes such as Do Re Mi.
KKBOX – Non-stop music for Mandarin music lovers
After harking back to all these iconic karaoke songs, we bet you're itching to bust out those vocal chops.
But there's nothing more infuriating than getting into the K-zone and having your emotional singing be interrupted midway by a non-loading track. If that's your worst nightmare, and you know your A-Mei from A-Lin, consider using a Mandarin music streaming platform like KKBOX here:
The app offers non-stop music from over 40 million tracks and can be played almost anywhere – on desktop, TV, your car, tablets, wearable devices and of course, your phone.
You won't even need a connection with its "offline listening" feature, and in case you're wondering, dear audiophiles, the sound quality is crisp with surround sound.
Other features also include personalised playlists, and Listen With – where you can listen to your fave celeb or DJ recommendations with fellow fans together, or even catch broadcasts of concerts or the latest singing competitions.
But the best news: the price.
Image credit: KKBOX Facebook
If you're a DBS/ POSB cardmember, you can subscribe now and get the first two months subscription for free (U.P. $9.90/month)!
---
This post was brought to you by KKBOX and DBS.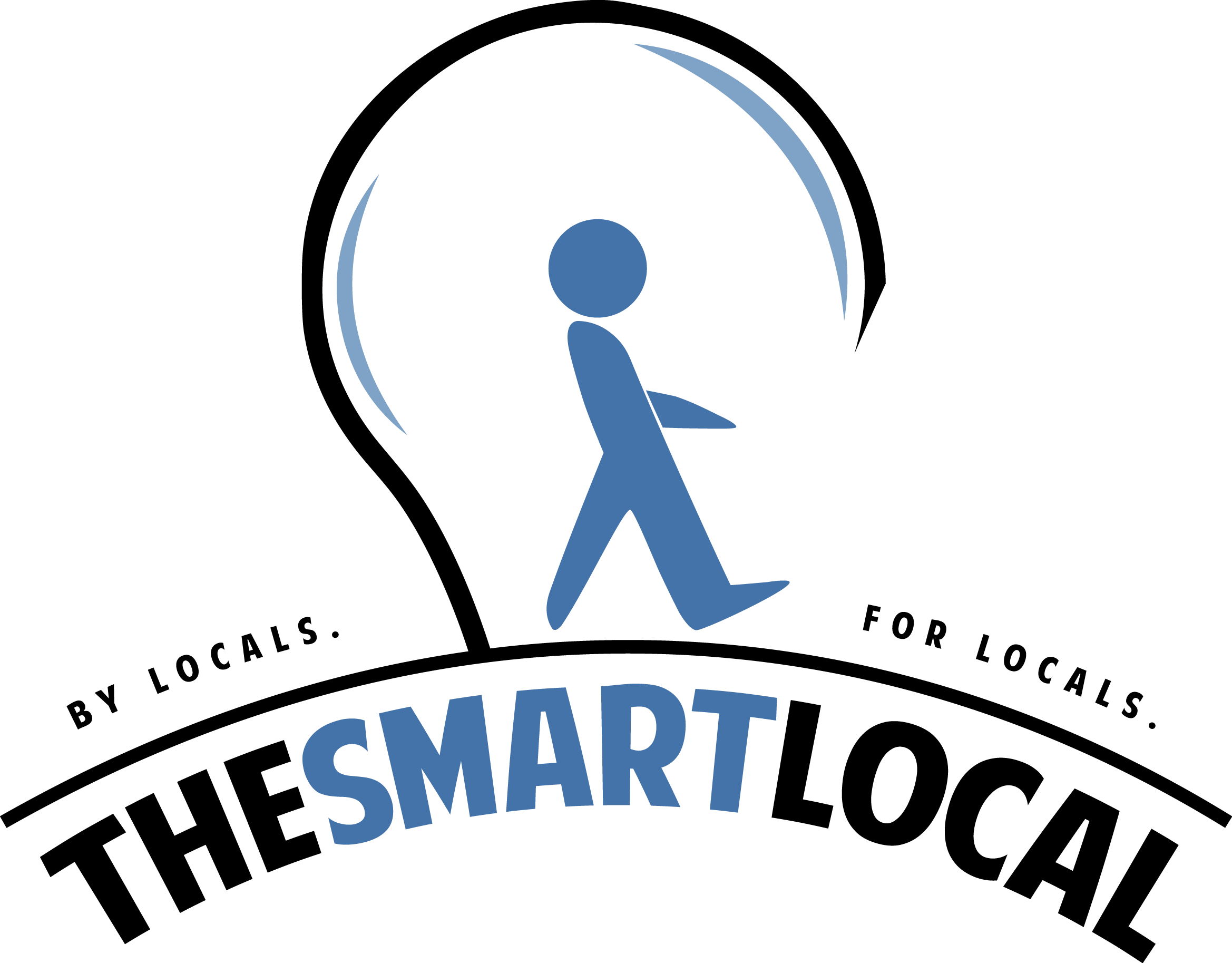 Drop us your email so you won't miss the latest news.