#Instawalk Recap: Joo Chiat & Katong
Joo Chiat – Katong: An estate of hidden gems just waiting to be discovered.
With clear weather, blue skies and a murmur of excitement in the air, the TSL crew assembled on 8 December for our final Instawalk of the year. With camera gear in hand, we were raring to explore one of the most vibrant neighbourhoods in the East – Joo Chiat & Katong.
Together with the Ministry of National Development (MND), Urban Redevelopment Authority (URA), and the National Parks Board (NParks), we embarked on an #Instawalk quest to uncover the treasure trove of historical gems within the heart of this estate.
0830: Our merry band of 22 Instawalkers assembled bright-eyed and bushy-tailed at Eunos MRT station, where specially packed goodie bags were given out.
With everyone equipped with refreshments and our pamphlets, the 3 themes for this Instawalk were announced: Colour, Heritage and Play. After which, we set off on our journey through the historic neighbourhood.
1. Geylang Serai Market
0845: A short walk from Eunos MRT station, our first stop was Geylang Serai Market where we met our URA guides who'd be taking us on a discovery tour around Joo Chiat and Katong.
While many of us were able to guess that Geylang Serai Market's pointed roofs and stilt-like structures were inspired by traditional Malay longhouses, we also found out from our guides that the layout of the shops was planned to be reminiscent of the daily activities that used to take place in these longhouses.
Our Instawalkers braved the morning crowds to catch the lively action between the market lanes. 
Image credit: @eatshootsleep95
Just like how longhouses had 'working areas' on the ground level, the market's ground floor had bustling wet market stalls selling fresh produce and meats alongside traditional tidbit and coffee shops.
There are also dry spice sellers concocting tons of spice blends on the spot upon request – a one-stop shop for those looking to recreate traditional Malay and Peranakan dishes.
A sewing supplies shop on the second floor
You'll find eating areas and traditional Malay baju (clothing) stores on the level above the market, which mirror living spaces on the upper floor of a longhouse.
2. Joo Chiat Complex
Joo Chiat Complex: a mix of retail shops, HDB residential spaces and a rooftop playground to boot.
Image credit: @mertabakso
0905: We crossed the overhead bridge to Joo Chiat Complex, which is just a stone's throw away from Geylang Serai Market. Being one of the first integrated developments to grace Singapore, Joo Chiat Complex's architecture is visually intriguing with its perpendicular green panels and geometric mosaic patterns that plaster the building.
The textile shops here specialise in ornate and colourful floral prints
In an instant, the participants took off in excitement, making their way to the higher floors of the building where we chanced upon an angled walkway that links the carpark and shopping complex.
We made use of the cool geometric angles to snap this fun cascading shot of the bridge with Instawalkers adding some life to our shots. 
Fun fact: Joo Chiat Complex used to be home to the Immigration & Checkpoints Authority where you'd get your passport made!
3. The Jousting Painters mural
0920: We then made our way deeper into the residential estates, reaching the Jousting Painters mural along Everitt Road, adding a dash of modern art into this conserved area.
Painted in 2013, this larger than life mural depicts 2 kids engrossed in a jousting match, mounted on horses that resemble a child's drawing.
A participant got creative and whipped out an umbrella to take this quirky shot, pretending to shield herself from the dripping paint. 
0930: On our way to the next location, we passed by the award-winning Lucky Shophouse which used to be a bookstore that also sold sundries.
The space has since been repurposed into an art gallery-esque modern family home. – With the clever integration of the old and the new, Lucky Shophouse won the Architectural Heritage Award in 2013, and was also one of the 2013 President's Design Award, Designs of the Year.
The old wooden frames and painted signs on its facade still remain as a homage to the past.
Note: This is a private residence, be mindful when taking pictures here.
1000: We also passed by 2 other stops here: Kway Guan Huat Joo Chiat Popiah and the colourful Kuan Im Tng Temple.
The popiah skins here are handmade fresh on demand, through skill that takes years to master. 
Image credits: Hungry Island 
Since 1938, Kway Guan Huat Joo Chiat Popiah has been passing down traditions through food. This family-run business has been a cornerstone of the community, providing freshly made popiah for daily nosh.
Fun fact: Popiah is offered during the prayers of the Qing Ming Festival (also known as Tomb Sweeping Day) where Chinese families honour their ancestors and show filial piety.
Kuan Im Tng Temple – where Buddhist patrons come to pay their respects.  
Image credit: @my_quek
4. Carpmael Park
1020: An ingenious use of space, Carpmael Park is a recreational area sandwiched between the terrace houses of Joo Chiat.
Our Instawalkers let loose their inner children as they conquered the vertical Wallholla Playground, which is equipped with rope bridges and a rock climbing wall to boot.
Can you guess whose legs are these?
Image credit: @donnnut
Some of our more petite participants squeezed themselves in the small hidey-holes at the base of the structure, creating quirky illusions.
5. Koon Seng Road shophouses
Image credit: @urasingapore
1045: An Instawalk to Katong is not complete without a stop at the popular tourist hotspot: the pastel-coloured shophouses along Koon Seng Road.
The ornate architecture and eye-catching colours of these shophouses are part of the neighbourhood's distinctive identity
Fun fact: Though locals tend to call them "Peranakan-inspired", the designs of these houses are actually a mix of Asian and European influences. Take for example the colourful floral tiles, which were produced in Britain, Germany, Belgium and even Japan!
6. Joo Chiat Community Centre
1115: Adding more colour to out Instawalk journey, we then made our way to the pastel pink Joo Chiat Community Club.
Unlike the rainbow colour palette of Koon Seng Road Shophouses, this CC takes on a light pink facade.
With pale pink tones and symmetrical architecture, this place just oozes with Wes Anderson vibes. 
Thankfully, for the parched and weary, we were warmly greeted by long benches and vending machines lining the corridors for a quick breather.
1135: After which we headed towards the direction of the coastline, passing by another set of pastel terrace houses along 150 East Coast Road. 
Read more about these houses on "stilts" in our Joo Chiat-Katong guide here!
7. The Red House
1210: Just opposite the former Joo Chiat Police Station, The Red House stands proudly in its place – and has been doing so since the 1920s. This conserved building once used to house an old-time bakery selling confectionery to the residents in the area and has since been repurposed.
The bright red facade remains, becoming a symbol associated with traditional bakeries
Today, you'll find Heavenly Wang cafe in this space, which has been made to look like a traditional coffee shop selling Swiss rolls and curry puffs. For these efforts to preserve the building's heritage, the Red House was awarded a Special Mention in the URA's Architectural Heritage Awards in 2017.
8. Katong Shopping Centre
1255: Reaching the end of our journey, we made our way to Katong Shopping Centre: the first air-conditioned mall in Singapore.
A favourite photo spot for our participants
But rather than going inside the mall, we shimmied down the side alleys along a beautifully landscaped terracotta brick walkway where we found a red flight of stairs, that was a beautiful contrast to the mustard yellow wall.
1305: After clocking more than 10,000 steps under the afternoon sun, our Instawalkers happily boarded the bus to our final location.
9. Marine Cove
1320: Alighting at Marine Cove, we were greeted by the sounds of the sea and families enjoying the sun. The energy in the air was infectious and soon got all of us off and about.
Manoeuvring past the energetic kids and colourful obstacles, we managed to get some "in the moment" shots.
1335: As the time to decide the winners for the day's challenge drew closer, we assembled at the sheltered hut along Marine Cove for the last hoorah. Other than the crashing waves in the distance, the air was silent with our participants focused on uploading their snaps for the day.
After 15 minutes of anticipation and a lively discussion amongst our judges, the winners of our Instawalk challenge were ready to be announced.
Winner of Colour: Quek Ming Yeow
Image credit: @my_quek
Winner of Heritage: Merissa Tang
Image credit: @mertabakso
Winner of Play: Dixon Lam
Image credit: @eatshootsleep95

Best Group Photo: Group 1
1400: With the trophies and exclusive MND Singapore EZ-link cards given out to the winners, #IWalkJooChiat officially drew to a close.
Join us on our next #Instawalk
Through our expedition around Joo Chiat and Katong, we visited the myriad of heritage sites while uncovering many gems tucked along the way. We even got to see examples of how buildings were conserved and integrated with newer architectural styles to keep them relevant today while preserving the area's heritage and identity, which was refreshing to see. With that, we gained a newfound appreciation for the old and nostalgic places alongside the new.
Follow us on @TheSmartLocal and @MNDSingapore for more deets on our next Instawalk adventure. In the meantime, follow our hashtags at #TSLWalks and #IWalkJooChiat to get a taste of what we've gotten up to so far!
---
This post was brought to you by the Ministry of National Development.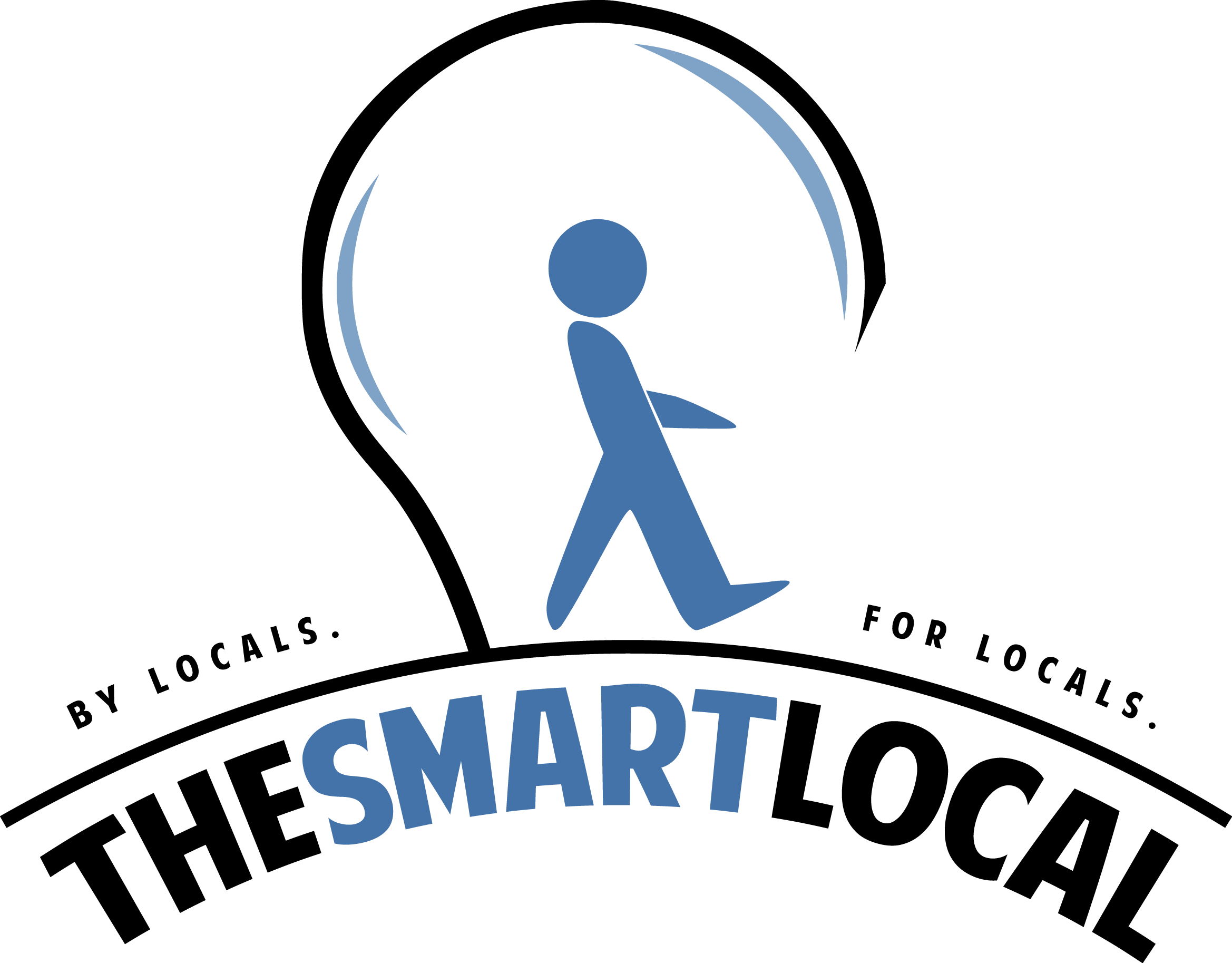 Drop us your email so you won't miss the latest news.