Where Old Meets New
Mention Joo Chiat and you'll get immediate responses about the delectable cuisine and traditional peranakan houses, but there's so much more to this historical gem. Having received the first ever Heritage Town Award in 2011, this Eastern district has garnered a solid reputation for its cultural value. But as the saying goes, change is the only constant and even this traditional neighbourhood can't escape time's modern revamp.
With more cafes, pubs and other chic stores popping up, Joo Chiat has become one of the most happening neighbourhoods in town! From abandoned mansions and Peranakan houses of the past to indie retail stores, these are the timeless treasures we uncovered in this charming enclave.
On our way to Joo Chiat Road, we came across this huge mural, known as "Jousting Painters", at the junction of Joo Chiat Terrace and Everitt Road. Painted by a Lithuanian artist based in Penang, Ernest Zacharevic has been known for leaving his distinctive "mark" on old buildings in heritage areas.
Think murals seemingly blending in with real life objects like bicycles and chairs in Georgetown, Penang that many have posed with. Hopefully that rings a bell! Several traces of his work have also been spotted around Kampong Glam and along Victoria Street too!
Things to do at Joo Chiat
1. Explore a 100 year-old abandoned mansion
Sure, the Istana Woodneuk is great for exploring and filling up your Instagram feed, but it's also on the verge of becoming mainstream. If you want to add on to your list of noteworthy abandoned sites, the underrated Former Grand Hotel fits the bill. Despite being almost 100 years old, the whole place is in pretty good shape apart from some wear and tear.
Before it was transformed into a hotel, this plot of land was known as the Karikal Mahal when it was built in 1917. Back then it belonged to a wealthy Indian cattle merchant, who built this majestic mansion for his numerous wives.
In 1947, it was sold to Lee Rubber Company and fashioned into the 20-room Grand Hotel, which soon became a popular site for weekend tea parties among the wealthy. More than 2 decades later, the state acquired part of the land for the construction of Still Road, splitting the property in two.
This was my first time stepping inside an abandoned building and even though we checked out this 2-storey abandoned mansion in broad daylight, something about it gave me the creeps. Rumour has it that when Still Road was constructed and the mansion was split, the spirits were no longer at peace and have been haunting the place ever since.
You might want to grab a few friends if you intend on examining this place for yourself. Y'know, just in case.
Address: 25, 26 Still Road South
2. Rediscover local delights revamped with a Western twist
With a school attendance logbook that doubles up as a menu, along with tin cups and retro flooring, Sinpopo Brand exudes undeniable old school vibes. Run by the folks behind Awfully Chocolate, the cafe pays tribute to Joo Chiat's traditional heritage while adding a spruce of modern charm through their innovative cuisines.
Armed with their new menu, expect to find familiar local favourites with a Western twist with mains like the Sinpopo Beef Shortrib Horfun ($16) and desserts like the Orange Kaya Pisang Crème Brûlée ($7).
We tried out one of their best sellers – the Har Jeong Kai Burger ($16). On first bite, this juicy burger exceeded all of my expectations and set the bar for chicken burgers everywhere. Covered with a prawn paste batter and fried to a perfect crisp, the succulent piece of har jeong kai oozed with sinful juiciness as I sliced through this delicious monster. The mayonnaise dripping over the sides also did a nice job of combining all the ingredients in a delectable manner and gave the har jeong kai that extra kick.
For dessert, we got a taste of the Chilled Pandan Soufflé ($9), which can be summed up in 2 words – delightfully lemak. The pandan soufflé was fragrant and creamy, pairing very nicely with the bed of almond streusel. The thin sesame dentelle, made with pieces of dried caramelized crêpes, gave the dish an extra crisp, localising this dessert and making it comfortingly familiar to any Singaporean palate.
But don't just take our word for it, try these delicious treats for yourself!
Address: 458 Joo Chiat Rd, Singapore 427671
Opening Hours: Tues to Thurs 12 pm – 10 pm | Fri to Sat 12 pm – 12 am | Sun 12 pm- 10 pm | Closed on Mondays
3. Witness the fading art and tradition of making popiah skin
With factories producing ready-made popiah skins these days, it's rare to find places that still make these local favourites the traditional way. Specialising in freshly made popiah skins and kueh pie tie shells, Kway Guan Huat Joo Chiat Original Popiah & Kueh Pie Tie has been sticking to their secret family recipe for over 70 years!
There's nothing quite like putting in a little hard work and TLC when whipping up your own food, so get hands on and learn how to recreate these iconic local cuisines yourself!
The DIY popiah set includes 500g of freshly made popiah skins, while the kueh pie tie set comes with 35 kueh pie tie shells. On top of all the ingredients you'll need, both sets will cost you $58 each. Popiah and kueh pie tie party anyone?
Too lazy to get your hands dirty and just want to dive straight into eating? You're covered! You can always get your popiah fix at $2 each at the store. If you happen to be in the neighbourhood on the weekends, you can also catch the pros demonstrate the art of making popiah skins every Saturday and Sunday morning from 8.30 am to 11 am.
Address: 95 Joo Chiat Rd, 427389
Opening Hours: 8.30 am – 2 pm daily
4. Pick up all sorts of quirky gifts at this indie store
Walking around Cat Socrates felt like stepping into someone's secret treasure box, with all of their prized possessions and peculiar little trinkets stored up in this cosy treasure trove. Here in this quaint independent retail store, you'll find the most random things like postcards, kitchenware, indie magazines like Kinfolk, lifestyle pieces made by local designers, and the list just keeps growing!
Staying true to their brand name, there is a resident cat who takes his job as a shopkeeper very seriously! Decked in a mini smart casual tie and ready to socialise with customers, this little furball was too cute to resist petting.
Address: 448 Joo Chiat Rd, 427661
Opening Hours: Tues to Sun 12.30 pm – 9.30 pm | Off on Mondays
5. Embody the Peranakan culture and master the skill of beading
One of the distinct qualities of Joo Chiat is its traditional Peranakan presence that resonates throughout the neighbourhood. The history of Joo Chiat's Peranakan essence dates back to the early 1900s, when many Peranakan families began to reside around the neighbourhood in the iconic Peranakan-style shophouses that you still see today!
Built back in 1928 and restored to its former glory, Rumah Bebe embodies Peranakan culture at its finest. Lavishly decorated with exquisite chinaware, one-of-a-kind handcrafted beaded shoes, racks of kebayas and all things Peranakan, the whole place is a real sight to behold.
If you want to find out more about the history behind these artefacts, take a guided in-house tour and delve into the true Peranakan way of life. You can also sign up for a beading class and make your very own pair of beaded slippers! Classes are priced at $250++ for 4 classes spread over a 3-month period and are available upon booking.
You can also try out authentic Peranakan dishes from their in-house kitchen – Nyonya [email protected] Bebe or pick up something from the display shelves where you'll be able to take away some tasty handmade Kueh Binka, Ngoh Hiang and pineapple tarts!
Address:113 East Coast Road Singapore 428803
Opening Hours: Tues to Sun 9.30 am – 6.30 pm | Closed on Monday
6. Explore the one and only private home Peranakan museum in Singapore
Sparked by an avid fascination for Peranakan culture, what started off as a small collection of relics soon turned into something massive. With artefacts originating from places as far as India, China and even England, Alvin Yapp has turned his humble home into the first and only private home museum in Singapore called The Intan.
For more than 2 decades, Alvin Yapp has been gathering all things related to his Peranakan roots to add on to his extensive collection, where you'll find antiques such as porcelain pieces, jewelry, intricately carved furniture, batik and more! Apart from guided tours around the house, special events such as birthday celebrations and even traditional Peranakan weddings are held here!
Hear the tales behind all these traditional collectibles from the man himself by booking an appointment here.
Address: 69 Joo Chiat Terrace, S(427231)

7. Pick up some freshly baked artisanal breads [CLOSED]
[Update: The Bread Project has moved and reopened as Open Crumb Cafe! Find them at 342 Ubi Avenue 1 #01-931, Singapore 400342]
Free of additives, chemicals and artificial flavouring, The Bread Project is an artisan bakery tucked away on Joo Chiat Road specialising in European bread and pastries. Made fresh daily using age old fermenting processes, you'll be able to get quality croissants, baguettes, brioche and more!
We couldn't resist trying one of these pretty pastries for ourselves and the Sticky Bun just called out to us. Coated in a sticky sweet layer of honey, it tasted just as great as it looks! The bun itself was also fluffy and soft, with each fold hiding traces of cinnamon. We wolfed it down in about 5 bites with no regrets.
Address: 174 Joo Chiat Rd, Singapore 427445
Opening Hours: Tues to Sat 9 am – 5 pm | Sunday 9 am – 3 pm | Closed on Mon
8. Get the local bed and breakfast experience at Rabbit Carrot Gun
You can't possibly explore the entire neighbourhood in a day and if you intend on scouring all the nooks and crannies of the East thoroughly, how about extending your exploration and having a short staycation in the heart of this Eastside district? Taking the architectural form of a 1925 era traditional shophouse, Rabbit Carrot Gun offers an alternative staycation experience in this 2-storey bed and breakfast style boutique hotel.
With a cafe below and accommodation right upstairs, Rabbit Carrot Gun offers 5 different artsy-fartsy themed suite options with all of the rooms being sound proofed to minimise any noise from below.
Anytime those hunger pangs strike, you can simply head downstairs to the cafe where you'll be able to tuck into comfort food like Eggs Benedict, Quiche Lorraine and pancakes. When night falls, the menu switches up featuring sharing plates and dishes like Braised Beef Cheek.
Address: 49 E Coast Rd, 428768
Opening Hours: Mon to Sun: 8.30 am – 10.30 pm
9. Block out all distractions in the first woman-only coworking space

Being an independent woman in today's society can be tough, especially with so many distractions around us. And by distractions I mean men. So where can you go for complete isolation that's free from any masculine disturbances? Introducing Woolf Works – the first woman-only coworking space that provides a quiet and conducive environment to get some real work done.
Dedicated to women from all walks of life, especially for those who work from home, Woolf Works serves as a platform where these women can focus on doing business and creating art. Through this common workspace, it also allows these women to network with other like-minded individuals and flourish in their craft as well.
Woolf Works also conducts regular workshops such as writing sessions, entrepreneurial workshops and even yoga classes for members of their community.
Find out how you can be a member of Woolf Works here.
Address: 176 Joo Chiat Rd, #02-01, 427447
Opening Hours: Monday to Friday 9 am – 6 pm | Closed on weekends
10. Switch out your brunch staples for some old school breakfast treats
This old school coffee shop has been serving up sweet treats like egg tarts, cream puffs and other traditional breakfast staples for more than 80 years, but the real deal here is their kaya toast. If you think the kaya toast you'll find at your neighbourhood kopitiam is as traditional as it gets, wait till you try the kaya toast at Chin Mee Chin Confectionary!
Best dipped with a side a soft boiled eggs, mixed with a dash of dark sauce and a sprinkle of pepper, these traditional kaya toasts are beyond compare. Who knew that just 3 ordinary ingredients hastily combined could be this mindblowingly tasty? Unlike your typical kaya toast which comes with thin crusty bread slices, these ones were light, fluffy and divinely yummy.
Address: 204 E Coast Rd, Singapore 428903
Opening Hours: Tues to Sun 8.30 am – 4 pm | Closed on Monday
Getting to Joo Chiat
Eastsiders, I feel your pain when the MRT isn't directly linked to your exact destination. The 2 nearest MRT stations to Joo Chiat are Eunos and Paya Lebar. It's debatable which station is closer, but we took our chances with Eunos. Joo Chiat is 20 minutes and a whole lot of skillful navigating away.
Walk out from exit A and you should see a bus stop across a carpark. Once you reach the bus stop, turn right and continue walking straight.
Once you see this colourful building (Kampong Ubi Community Centre), cross the road and turn right once you hit Changi Road. Continue straight, then turn into Lorong 101 Changi and follow the path until you reach Joo Chiat Terrace. From there, turn right and you should have reached Joo Chiat Road!
It may sound confusing, but if all else fails, rely on the one thing that can save your preposterous lack of directional skills – the almighty Google Maps
Bonus: Rent a bike and take a spin around the neighbourhood for free!
Instead of trotting around the neighbourhood on foot, how about whizzing through on 2 wheels with the wind in your hair instead? At Coast and Company, you can take their premium demo fleet of bikes for a spin for free upon request! More than just your run-of-the-mill bicycle shop, Coast and Company is a concept store that brings you top-notch locally designed bicycles. This multi-purpose store comes fully equipped with a bicycle showroom, repair workshop, where'll they'll fix your bike up and make it shiny and new for just $28, and a cosy cafe.
Coast and Company serves up gourmet coffee from Papa Palheta, a local independent coffee boutique, and modern Singaporean cuisines like the Beef Rendang Hotdog with Dijon Chips ($14), conceptualised by Wild Rocket's chef, Willin Low.
Getting to Coast and Company
Even though Coast and Company isn't exactly in the Joo Chiat neighbourhood, it's still worth the trip. Besides, you can hop on a bus that'll take you straight there from Joo Chiat Road!
Take 40 from the bus stop opposite The Holy Family Church

Alight after 7 stops at the "Bef Siglap Dr" bus stop

Walk straight and turn left at Siglap Drive


Continue walking straight till you see Coast and Company
Address: 54 Siglap Dr, 456176
Opening Hours: Tues to Fri 10 am – 7 pm | Sat 9 am – 10 pm | Sun 9 am – 9 pm
Live out your wanderlust dreams on home ground
For someone who lives in the obscure North, where there's literally nothing to patronise except a fishing/prawning facility, venturing to the Eastside neighbourhoods made me feel like a tourist in my own country. Take a walk around the streets of Joo Chiat and it wouldn't take long before you chance upon a store with rich historical roots embedded deep within the heart of the neighbourhood.
The next time you're in the mood for some exploring, you don't have to look beyond our borders to create your own adventures. Simply put on a good pair of walking shoes and discover Joo Chiat's rustic charm for yourself!
To further aid your exploration, here is a Secret Joo Chiat map put together by the folks at Singapore Tourism Board and Choo Yilin, an award-winning heritage jewelry brand located in the heart of the Joo Chiat neighbourhood.
Earlier this year, a campaign known as the Secret Joo Chiat Project was born to create a walking trail guide and map highlighting many hidden gems around this heritage area.
Be sure to have your map ready and make a pit stop at Choo Yilin when you're exploring Joo Chiat!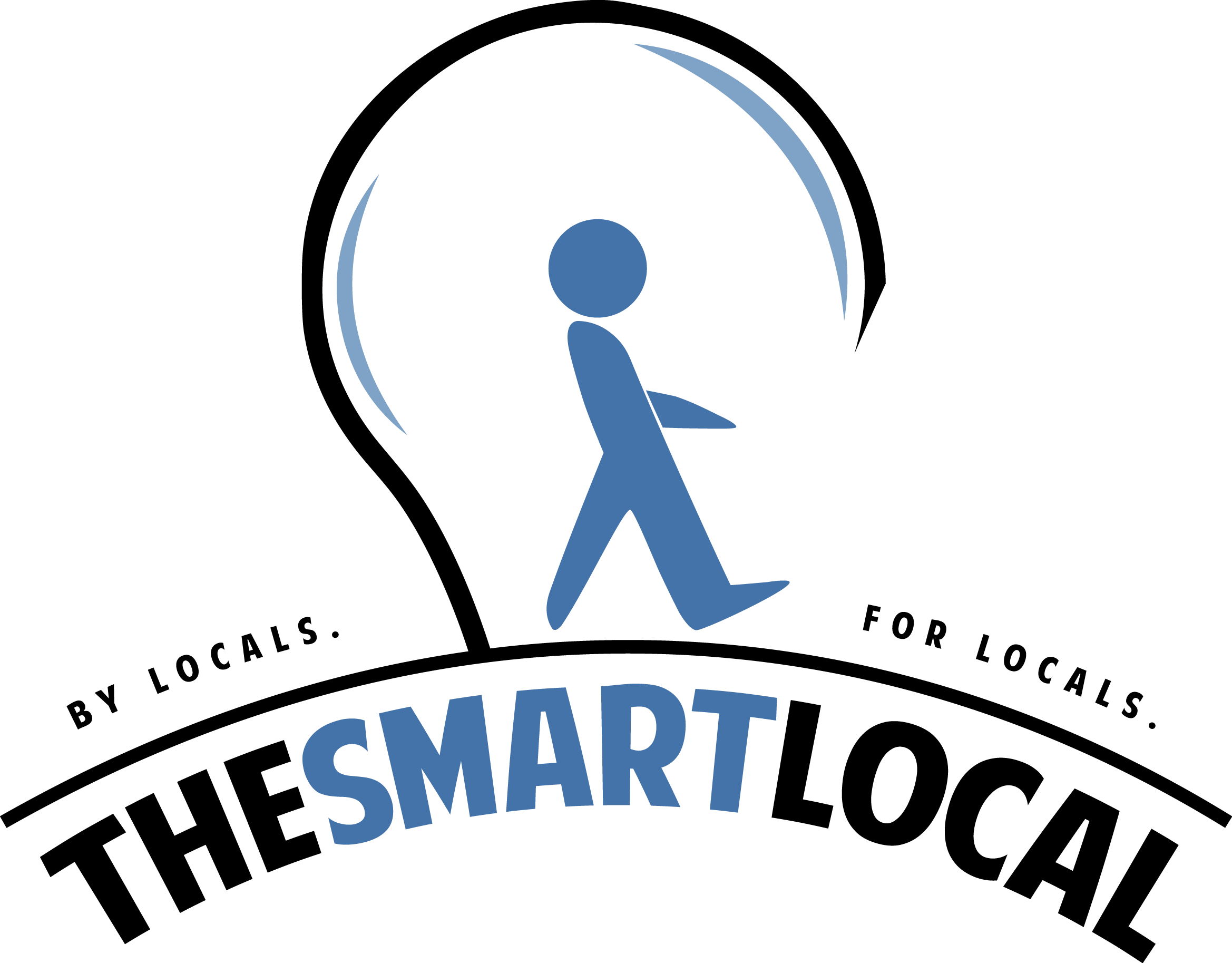 Drop us your email so you won't miss the latest news.