Job search mistakes
---
The Covid-19 pandemic has swept the globe, impacting not only our economy but the job search situation for Singaporeans. After scouring job portals for vacancies and sending countless emails to no avail, it can often feel like you've hit a dead end. 
As tempting as it may be to simply give up and live out the rest of your life in the wilderness, it's probably a better idea to evaluate your job application process. To help tide you over this stressful process, here are eight job search mistakes to avoid. 
All quotes are taken from our interview with Mr Cheng Hing Nan, Principal Career Coach from Workforce Singapore (WSG).
---
1. Mass applying to multiple job openings
---
Although applying to as many jobs as possible to secure that bag may sound like a good idea in theory, doing so can actually hinder your chances at landing your dream job. When it comes to receiving a job offer, there can only be one real "winner" in the corporate rat race, so only dedicating your time and effort to jobs that you actually want will give you the best chances.
According to career coach, Mr Cheng Hing Nan, sending in mass job applications often means that you wouldn't have enough time to "customise your resume to each job description" and "conduct research on the job to improve your insights". Avoid mass-sending your resume to all sorts of industries, especially if you don't possess the basic skills and knowledge required.
Instead, try finding two to three jobs that you can genuinely see yourself doing, and tailor your resume accordingly. This way, companies will be able to see your passion and relevant skill sets, and will be more likely to hand you that glorious work contract.
---
2. Not broadcasting to your network or attending career fairs
---
Attending career fairs
---
Let's be honest, career fairs can be pretty intimidating. Not only do they make us feel like we're awkward teenagers back at school attending Education and Career Guidance fairs, the pressure from all the different companies on-site can be overwhelming for a first-time attendee. 
However, as career fairs shift online due to Covid-19 restrictions, it's become much easier to make connections with different companies right from the comfort and familiarity of your own home. It's all available online through a screen, where you can peruse multiple possible connections at one shot – think Tinder, but for your career.
By expanding your network and exposing yourself to job openings that may not even be listed on job portals, your chances at landing a gig will increase significantly. 
Alternatively, you can even check out the LifeSG app or website to get access to more job hunting resources. Supported by the government, the Employment Support Guide on LifeSG is easy to use and has consolidated career services information, job portals and even notices of career fairs so you can widen your search.
---
Networking actively
---

Finding a common hobby, like painting, can help you to start building connections.
Once you enter university or join a new company, your parents and friends probably all chime in with the same bit of advice – to "network". But unless you're actively reaching out to your connections, you probably aren't using your own personal network effectively. 
The first thing to note when it comes to networking is "to give, and not only to take". Mr Cheng advises that "helping others in need is one of the best opportunities to build a relationship." 
Rather than thinking of your personal network as a silver bullet to solving your job hunt problems, it's better to think of them as valued relationships that might also come in handy should the need arise. 
From ex-bosses and colleagues to suppliers and business partners from a previous role, make a conscious effort to stay in touch with your connections through social media platforms like Facebook and LinkedIn. That way, it also won't feel as insincere as compared to only reaching out to them when you're in times of crisis.
---
3. Lowering your job grade expectations too drastically
---
Jessie J once sang, "It's not about the money, money, money" – and she's right. After hitting a roadblock in your job search, you may reach a point of desperation where you try to reduce your expected salary in the hopes of seeming more attractive to employers.
While this may help you to stand out amidst a sea of similar applicants, this plan usually backfires. "Employers may not trust that you would stay in the company for long", Mr Cheng explains. In turn, "they might not shortlist candidates who are overqualified for the role". Having a stellar resume yet quoting a markedly low expected pay can come across quite sus.
Knowing your worth and accurately setting an expected salary, using your previous salaries as an estimate, can help to fix this mistake. Plus, if you do end up getting the job, your significantly reduced salary might cause more harm than good in the long run.
---
4. Using a generic cover letter with too much information
---
Writing your cover letters and resumes is arguably the hardest part of any job application. But instead of trying to summarise your entire life story onto two pages, it's important to remember that "less is more", especially since "hiring managers typically only take about six seconds to glance through each resume".
Brutal, especially if you spend hours toiling over your cover letter draft, but that's the reality of employers who have to sift through hundreds of applications. To help you along this tough writing process, you can try answering the following questions, as  posed by Mr Cheng, in your resume:
What can I do for you in this job?

Why should you consider me?
After completing this quick checklist, you should be left with a resume that is "concise, impactful, and easy to read" – which is exactly what your potential employers want to see. 
If you're applying for more than one job, do remember to customise your resume for each position – even if the job title is exactly the same. Mr Cheng suggests learning "how to pick up the key words from each job description" and strategically weaving them within the first page of your resume.
---
5. Not upgrading your skills to fit the company
---

Attending training programmes can be a great way to upskill
Once you've entered the workforce and are finally done with textbooks and exams, it can feel quite sian to jump right back into learning. But going for relevant training programmes to upgrade your skills can help you to stand out from the crowd.
Before you go and book any random course you find, however, it's crucial to "understand your career needs and the transferable skills you currently have" before seeing if your new skills will value-add to your application.
Furthermore, choosing a course topic that makes you excited to learn will make the process much easier. And if you don't have a ton of time to spare, online modules are a great low-commitment option.
If you choose to go ahead and upskill, the SkillsFuture initiative has many subsidised courses for you to choose from. You can also use your SkillsFuture Credits to offset any remaining fees after the subsidy. 
Tip: The LifeSG app has a newly-launched Government Benefits and Support module to make your upskilling or reskilling process easier. You'll be able to conveniently check your remaining SkillsFuture Credit balance and use the in-app portal directly to search for courses.
---
6. Not doing background research on the company you're applying to
---
Applying for a job is a ton of work and when you're at your wit's end, landing just about any position is worth a celebration. But before you send in your application, it's important to do your background research on the company you're applying to.
Not only can this link you to possible connections within the organisation, it can also help you figure out if the working environment is really suitable for you. Signing on to a position and company that you don't end up enjoying can result in unnecessary stress, and doing basic checks on the company culture can help you to see if you'd make a good fit.
Digging up information about the job role can also help you to better tailor your resume and give you an edge above the other applicants. To do so, you can start by "reading the company website or even speak[ing] to contacts who are from the industries" so you'll know what exactly you're getting yourself into.
---
7. Not following up on job applications
---
After all that research and prep work is done, the wait after applying to a job opening is no less than torturous. After you've already completed the first few rounds of the recruitment process, you may be eager to email the Hiring Manager for just about any update, but Mr Cheng recommends "[not] wait [too long] for an answer, but don't push for one too early either". 
The irrational fear that our chances may be hindered if we don't follow-up quickly is just that – irrational. While it's common practice for some hiring managers to give you a follow-up email no matter if you've made it or not, it might be good for you to follow-up with a simple email if they do fail to send you any notice after their stipulated deadline.
Mr Cheng suggests "thanking the interviewer for his/her time, re-emphasising your interest in the role, and expressing excitement about the next step in the recruitment process." To show genuine interest, you can even bring up specific conversation topics that may have come up during your interview. But be careful not to go overboard and end up sounding despo instead! 
---
8. Not having questions for the job interviewers
---
Out of all the possible ways to bomb an interview, forgetting to prepare questions for your interviewer is one of the most overlooked ways to ensure that you won't be heading back to that office. Asking well thought-out questions can be a great indicator of your interest, and is also a chance for you to interview them on their company.
For some foolproof questions to fall back on during your interview, Mr Cheng suggests the following:
 "

If I were to be given this job, what would you like me to focus on in my first 60 days?" 
This interview question lets you get a gauge of your performance during the interview. If the answer you get back is vague and unclear, they're probably unsure about whether or not you'd be a good fit for the role.
On the other hand, if their response is clear and confident, you probably fared relatively well and have a solid chance at getting the position. After all, they're already envisioning your future in the firm!
 "

I have shared my knowledge and experience for the job, are there areas where you would like me to elaborate further?"
If you feel like you've missed out on any of your key attributes during the interview, this question gives you a chance to turn the focus back onto yourself. Similar to the previous question, you'll also be able to find out which of your answers they may have been particularly dissatisfied with, and do it better this second time around.
---
Common job search mistakes in Singapore
---
Whether you're a fresh grad new to the working world or well into your career and seeking a job switch, searching for a new job in 2021 is pretty tough thanks to the current job market. With the added pressure from family and friends to be employed during these shaky pandemic times, it can be pretty demoralising when you've been repeatedly unsuccessful in your job search.

Some resources you can find on the LifeSG App
Image adapted from: LifeSG
Avoiding the job search mistakes in this article can make all the difference in your application but if you need an extra helping hand during your job hunt journey, the LifeSG app has all the resources you need.
Not only does the app link you to career resources, career fairs and direct you to make an appointment to speak to a career coach, you can even explore different upskilling courses available in Singapore and cover all bases on the road to becoming more employable.

Check out the articles in your own time or sign up for events
Image adapted from: LifeSG
The app also includes helpful articles from experts in the industry to help you along your self-improvement journey, and there's a function for you to stay notified of the latest career and self-improvement events happening around you.
Career aside, the app even has parenthood planning resources and HDB application status checks, so this is truly a one-stop app for locals of all backgrounds to keep tabs on every aspect of adulting life in Singapore. No wonder it's named the LifeSG app!
---
This post was brought to you by Workforce Singapore (WSG).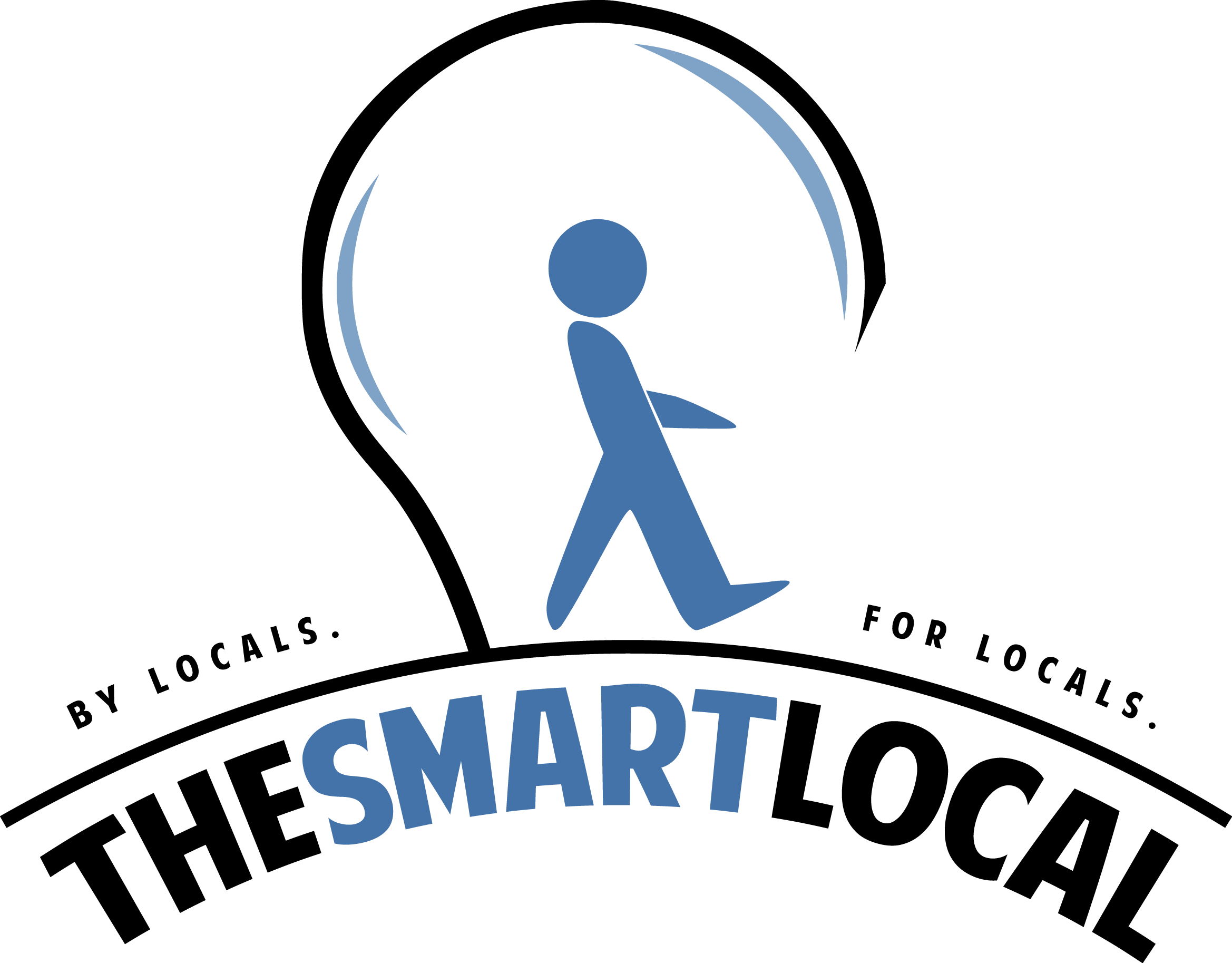 Drop us your email so you won't miss the latest news.