Japan-themed cafes & teahouses
---
Ask your friends which country they desperately want to be added onto the VTL list, and there's a high chance many will enthusiastically say Japan.  If you're travel-deprived but hold trips to Japan dear to your heart, here are seven Japan-themed cafes and tea houses to visit for a pseudo trip to the land of Mount Fuji.
From tranquil tea houses to quaint bakeries and onsen cafes, transport yourself out of Singapore for a bit at these places:
---
1. Joya Onsen Cafe – Japanese bathhouse with tatami dining 
---

On Him: ECO2XY in Clear ($158); On Her: Lillybell in Clear ($158) from OWNDAYS
You might be familiar with Joya Onsen Cafe as a Japanese-inspired bathhouse, but their cafe is also open to those who don't wish to take a dip in the hot spring. It's located a 10-minute walk from Joo Koon station, so if you're travelling here from the east, it might feel as long as a plane ride to Japan! 
It'll be worth it though. In keeping with the theme, their dining area is fitted with tatami mats and seats, while their menu offers everything from sushi to fruity milk-based desserts and drinks. Choose from mains such as Aburi Salmon Sushi & Sake Sushi ($9), Spider Maki ($10.20) and Aburi Salmon & Futo Maki ($13.50) if you want to fill up your belly. 
Address: 511 Upper Jurong Road, #01-06, Arena Country Club, Singapore 638366
Opening hours: 11AM-11PM, Daily
Telephone: 8847 2081
---
2. Brown Butter Cafe – Dine surrounded by sakura
---
Though we can't visit Japan for hanami or flower viewing just yet, at Brown Butter Cafe, you'll be able to dine surrounded by cherry blossoms and experience the sakura season all year round. 

On Him: AIR Ultem in Blue Demi ($178); On Her: AIR Ultem Classic in Khaki ($218) from OWNDAYS
Offering a menu with Japanese elements, you can look forward to dishes like Lobster Mayo Toastie ($32), Unagi Tamago Toast ($19), Rose Jelly Shake ($16.90) and Panko Avocado Fries ($12.90). Apart from picturesque dishes, the cafe is also filled with multiple photo spots so don't hesitate to snap away and get some of those IG-worthy pics. 
Address: 583 Orchard Road, #01-18-19, Forum The Shopping Mall, Singapore 238884
Opening hours: 11AM-8.30PM, Daily
---
3. Hvala Craig Road – Zen teahouse vibes & matcha desserts
---
Known for their matcha drinks, desserts and Muji-esque interior, Hvala Craig Road will have you momentarily transported to Japan with its woody and plant-filled interior that gives it zen teahouse vibes. 

Pictured: OWNDAYS SNAP in Gold ($198), Memory Metal in Black ($218).
This particular outlet is fully vegan and boasts an extensive menu of more than 70 items. Ranging from Japanese snacks and desserts like Matcha Warabi Mochi ($4.80) and Fudgy Chocolate Brownie with Oat Milk or Matcha Gelato ($12.80), Hvala will have matcha fans singing with delight. 

Snap on colour lenses to transform your glasses into a pair of sunglasses
Lactose intolerant folks will also rejoice at the fact that all drinks and desserts are prepared with dairy-free milk options. They have their popular Matcha ($5.90-$13.80) and Hojicha ($5.80-$6.80) lattes that come with options like soy and oat milk.
Address: 40 Craig Road, Singapore 089678
Opening hours: 12PM-9.30PM, Daily
---
4. Hello Arigato – Muji-esque cafe & Sandos
---
Sando is a staple comfort food in Japan consisting of fruits with cream or breaded fried meat sandwiched between thick fluffy toast bread. If this has you drooling, check out Hello Arigato, a cafe that serves Japanese inspired comfort food. Expect lots of natural light, Muji vibes with light wood furnishings and cosy spots to chill with your friends. 

On Him: OWNDAYS Sunglasses in Black ($78); On Her: OWNDAYS Sunglasses in Gold ($78).
Choose from their selection of Sandos, pastas and donburis comprising items such as Katsu Sando ($16), Otah Sando ($20), Kombu Capellini ($24) and Miso Buta Don ($18). Pair your mains with their seasonal menu of modern sakes while you're at it.
Address: 227 Upper Thomson Road, Singapore 574359
Opening hours: Tue – Fri 11AM-4PM, 6PM-9PM | Sat – Sun 10AM-4PM, 6PM-9PM
---
5. JW360° Café – 3-in-1 cafe with retail corner
---

On Him: Sunglasses in Mat Black ($78); On Her: Sunglasses in Brown Demi ($78) from OWNDAYS.  
Housing a restaurant, cafe and shop, JW360° pulls out all the stops for a Japan experience. If you're a sweet tooth looking for a dessert fix, head over to JW360° Café that serves desserts and drinks on a seasonal menu. Decked in black and light wood furnishings, the cafe is a sleek and chic spot for coffee break while shopping around Jewel Changi Airport.  
Expect drinks and desserts like Japanese Whisky Gelato ($7), Ama Oh and Snowy Matcha Japanese Crepe ($13.90), Matcha Mont Blanc ($9) and Black Sesame Cheesecake ($6.50). Opt to sit at the Suju Masayuki Restaurant directly connected to the cafe, to enjoy the desserts alongside lush greenery and the view of the Rain Vortex. 
Address: 78 Airport Boulevard, #01- 223-225, Jewel Changi Airport, Singapore 819666
Opening hours: Mon – Thu 11.30AM-8.30PM | Fri – Sun 11.30AM-9PM
Telephone: 6243 2466
---
6. Tea Chapter – Traditional oriental tea house
---
Operating as a traditional tea house, Tea Chapter is a humble establishment that was once visited by Queen Elizabeth II herself. Tea Chapter is a traditional Chinese tea house, but they have Korean and Japanese seating corners decked in interior and furniture authentic to each country. 

L-R: AIR Ultem Classic in Brown Demi ($178), AIR Ultem Classic in Brown ($198) from OWNDAYS.
The Japanese area has low tables and tatami mats reminiscent of traditional Japanese-style seating. Ambience aside, you can try their wide selection of teas (min. $9/pax) such as Dragon Well which boasts a soothing chestnut aroma, and White Peony which has the scent of honey. They also serve snacks such as Dragon Rice Balls ($5) which are reminiscent of Japanese mochi. 
Address: 9/9A Neil Road, Singapore 088808
Opening hours: Sun – Thu, 11AM-9PM | Fri – Sat, 11AM-10.30PM
---
7. Shinjuku Kissa Tetsudo – Play with railway dioramas
---

On Him: John Dillinger in Mat Black ($158); On Her: AIR Ultem in Brown Demi ($178) from OWNDAYS.
Think Japan and its speedy transportation and the first word that comes to mind would probably be Shinkansen, known as the bullet train. Since we can't physically travel on the Shinkansen, why not have a pseudo experience by visiting Shinjuku Kissa Tetsudo?
Similar to boarding a train, you'll have to purchase a ticket in order to get a seat at this cafe. Choose from tatami seats ($0.60), counter seats ($2) and diorama seats ($3.50) that get you front row seats to the cafe's interactive railroad model. You can even operate a miniature train for a full hour for $15.
Choose from food and drinks like hand-pressed Sakura coffee (from $6), Sweet Potato Roll Cake ($8) and Matcha Azuki Cake ($8). And just like actual long-distance rides in Japan, the owner serves complimentary dishes that can't be found on the menu to customers. Talk about true blue Japanese hospitality. 
Address: 111 Somerset Road, #02-K02, 111 Somerset, Singapore 238164
Opening hours: Mon – Fri 12PM-6.30PM | Sat 12.30PM-6.30PM | Sun 2PM-4PM
Telephone: 6208 0508
Shinjuku Kissa Tetsudo website
Update: Shinjuku Kissa Tetsudo will be closing down on 18th May 2022.
---
Show your fandom for Japan with OWNDAYS
---
Though visiting cafes and tea houses here in Singapore might not 100% mimic a holiday to Japan, but hey at least you'll have a chance to wind down and save up on travel costs for when the VTL finally opens up. From miniature railroad trains to sakura filled cafes and minimalist zen cafes, there's bound to be a cafe to satisfy your travel needs and aesthetics for now. 
If all things Japanese inspire you, go further than just visiting cafes and incorporate Japanese branded pieces into your daily life. Popular Japanese eyewear brand OWNDAYS has a variety of eyewear that will suit both glasses and non-glasses wearers. 
Boasting an affordable range of eyewear in simple and clean designs, OWNDAYS has prescription glasses and sunglasses that give 100% UV protection from the sun that will defo complete your outfits and bring you a step closer to Japan. 
Shield your eyes in style from the bright sun rays with OWNDAYS' SNAP collection. You'll be able to transform your glasses into a pair of sunglasses with just a snap.
From classy metallic frames from their John Dillinger collection, to force resistant ones from the Memory Metal collection, OWNDAYS has comfortable yet stylish eyewear to complete your daily looks. 
Durability and aesthetics aside, what's even better is that OWNDAYS has an in-house promotion for 50% off a second pair of prescription glasses. So grab a friend or family member to share this deal with if you're looking to refresh your look with snazzy new glasses and shades. 
---
This post was brought to you by OWNDAYS.
Photography by Pichan Cruz & Ian Sim.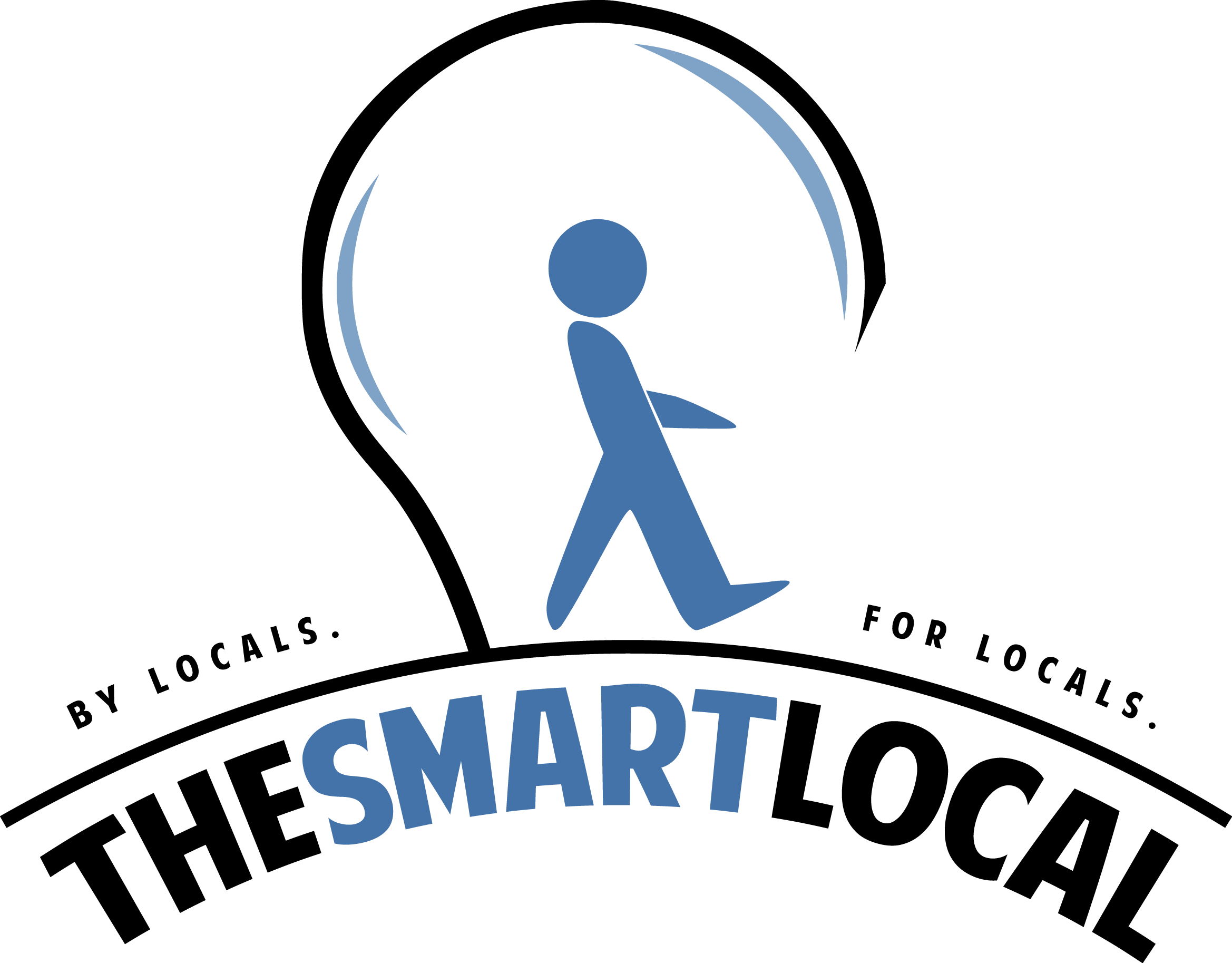 Drop us your email so you won't miss the latest news.