A Truly Memorable Internship Experience
Last updated: Nov 2015. Our next internship program commences in January 2016 and we've started accepting applications! Scroll to the bottom for more info!
Editor's Note: "TSL regularly works with local universities and polytechnics on official school internships. Junior Colleges do not have internships programs. We think that sucks, so we decided to create a program for you. Our editorial internship program that starts in January every year is specially designed for JC students, who have just finished their A levels and are waiting to enter university.
Forget spending those 6 months decaying at home watching TV till you have to be surgically removed from your couch. Forget serving froyo like a zombie 6 days a week at $5 an hour. Your time on this earth is precious. You will never again have an extended break like this. Make the best of it.
Over this internship, you'll gain invaluable experience and be personally mentored on your writing. You'll also be given a written testimonial after completing your internship program that you can use in your university and future work applications. Trust us when we say journalist that interviewed Dick Lee sounds ways better to employers than Itacho Sushi Waitress.

Miranda was one of our top interns from our university batch. Read more about her experience at TSL below. You can go here to see all the articles she wrote and experiences she had during her internship."
My TSL Internship Experience
As my stint with The Smart Local draws to a close, I find myself reflecting on the new insights and skills I've picked up since the start of my internship. Here are 10 reasons to intern at The Smart Local.
1. Your Colleagues Are Fun
For me, the deal breaker in any workplace is always the colleagues. My colleagues are like-minded, fun-loving individuals who make every day at work colourful and lively. As this internship is a media internship, you'll meet people who are equally passionate about storytelling and delivering quality information.
Our team is young and full of ideas, with people who love to present their work creatively. My colleagues inspire me to write better and help me through my writer's block and idea droughts.
Many of my colleagues have now become some of my closest friends I trust and look to for advice and support. I know from experience that it's difficult to find a working environment this friendly and close-knit.
2. Find Your Voice As A Writer
The Smart Local aims to write with an engaging voice. I liked that TSL gave me the freedom to rediscover my voice as a writer, without the usual writing dictates that print media often has. In fact, when it comes to lifestyle writing, a strong voice and wit is valued over an extensive vocabulary.
The freedom that TSL gives its writers allows you to develop that voice – an asset to have even if you are looking to move to more traditional publications later in life.
3. You Get Paid To Eat Good Food
Apart from the endless food that gets send to our office by businesses wanting coverage, you'll be attending a lot of media tastings. A lot of The Smart Local team is fiercely passionate about food too.
You'll also guided on how to create hugely popular food guides and food reviews like this article I wrote on extraordinary dining places in Singapore. You'll be working with a number of die-hard foodies who live to eat.
4. Your Articles Are Read By A Whole Lot Of People
The Smart Local reaches over a million Singaporeans each month and our most popular articles can hit over 10k Facebook shares in 2 days. Take this chicken wing guide for example. You'll be guided on curating interesting and informative stories and you'll see your writing shared and read by your peers and the rest of Singapore.
5. Our Office Is Really Nice
We have our own double-storey office in central Singapore, where we have the freedom to brainstorm for and work on our next great local guide. Fully furnished with a comfy couch, a well-stocked pantry that is complimentary and great OOTD backdrop – our office is a lovely and stress-free place to work in.
6. You Get To Travel
Most of The Smart Local's travel guides are penned by us, with a Singaporean audience in mind. That means that all our insider tips, tricks and recommendations are authentic and reliable. That also means that we actually travel to these places to suss out what's great and what's not, so our readers have an easier and more enjoyable trip.
Don't assume that travelling is all play and no work though. Everyone on the TSL team has been on at least one overseas trip. I personally explored three undiscovered Indonesian cities – but with any place undiscovered, a whole lot of research and hard work goes into ensuring we recommend our readers a safe and enjoyable experience.
7. You Get To Meet Amazing Personalities
From Dick Lee to NMP Janice Koh, our interns have met, shook hands with and interviewed them one-on-one. Being in the media gives us privileged access to some of the most talented people in the industry.
We're also committed to recognising local talent. In our local spotlight series, we featured local artists like Gentle Bones and Benjamin Kheng. Watch an acoustic version of "Until We Die" performed for us by Gentle Bones below.
8. Exclusive Access To The Hottest Events
Thanks to our large readership, The Smart Local always gets access to the newest and most exclusive events. With this privileged access, we get to recommend the best upcoming events and the most exciting things to do in Singapore. We attended events like the exclusive launch of USS Halloween Horror Nights 4 and the fantastical Cavalia circus act.
9. You'll Always Know What's Trending
We pride ourselves on staying tuned to the latest food, travel and lifestyle trends. If our readership is anything to go by, we're doing a decent job of recommending useful information.
In fact, it's a part of the job to talk about what excites us and what plans we have over the weekend. Our brainstorming involves bouncing these ideas off each other and making plans to check out new eateries, bars and even mobile apps.
We also have a cool video channel that creates local song parodies and comedy skits.
10. Create Interest And Set People Thinking
What moves me the most as a writer is when my writing inspires someone out there to think differently or take a chance on something new. When I found out that my guide to Semarang inspired a friend to book a trip to Indonesia, the sense of achievement was unbelievable.
At The Smart Local, I was always challenged to think of articles and angles that would be inspiring and interesting to our readers. Knowing that I had the ability to convince, persuade and share my stories with our readers was an empowering realisation.
Conclusion
As with every internship though, you make the most of your learning experience. Taking the initiative to propose ideas, being genuinely interested in your writing and being open to new experiences is crucial to getting the best experience possible.
How To Apply
Editor's note: "We have limited positions and this internship program is extremely competitive. It is a 6 month program and it is a paid internship.
We're looking for a fun and sociable person in love with the written word. A creative streak is essential and your writing should command more attention than the latest pictures of cats having cheeseburgers. You should be equally adept delivering a witty tweet or a 3000 word dissertation on the rise and fall of Flappy Bird.
A big tip is to try not to sound like a robot otherwise your email will instantly be deleted. This is not the standard job posting. Do not submit the standard application. Inject personality and write informally like how you were to write in a blog.
In THREE paragraphs max, tell us:
About yourself, background and education experience.

Why you think you are suitable for TSL.

Your social media accounts and period of availability
Attach your resume and send your application to bryan.choo@thesmartlocal.com
Only short-listed candidates will be notified."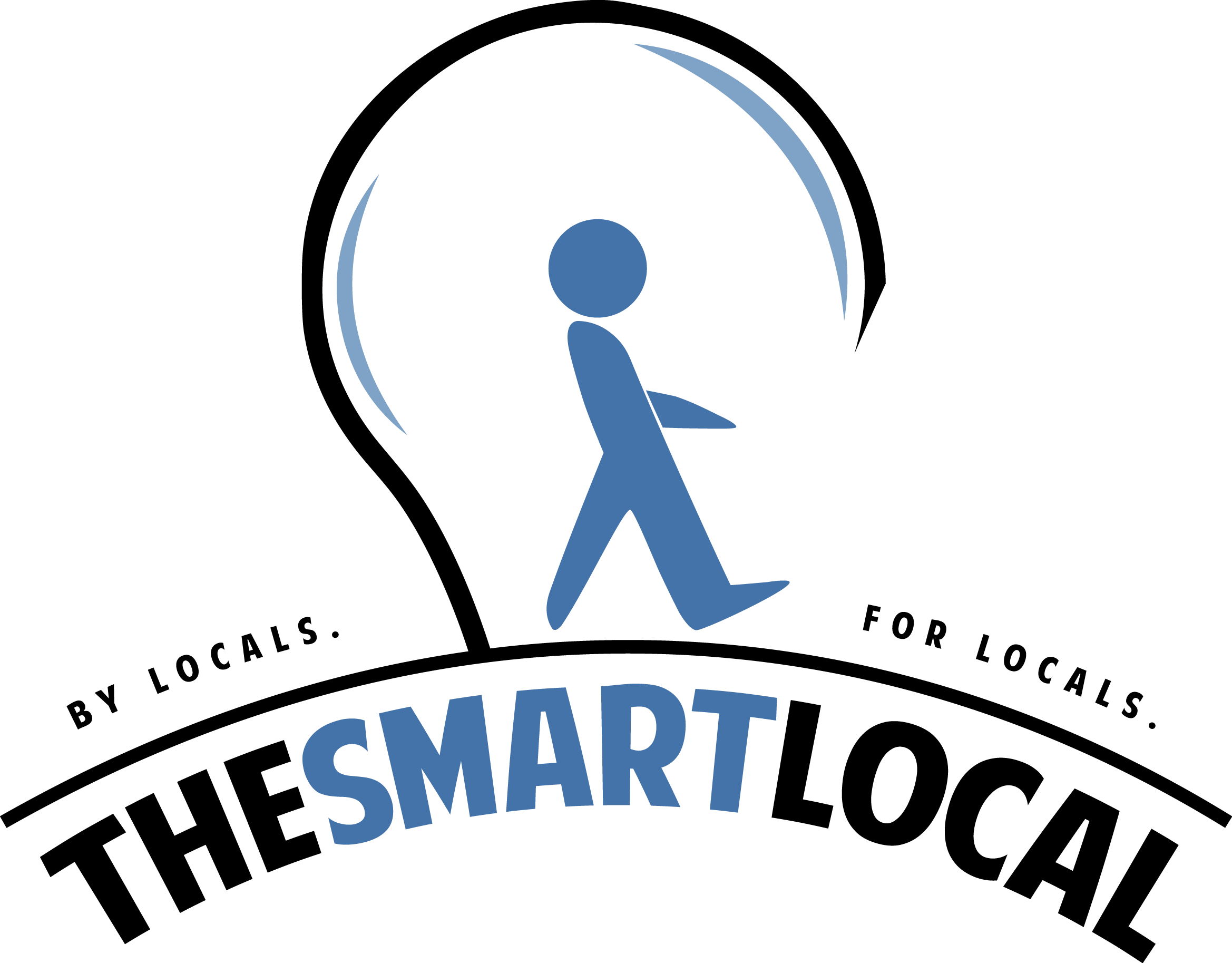 Drop us your email so you won't miss the latest news.