How to start an online business in Singapore
---
Most of us aren't strangers to shopping online. When the Covid-19 pandemic hit and we were all confined to our homes, we saw a surge in the number of "circuit bakers" and people starting online businesses to sell second-hand clothes or hand-sewn face masks online.
If you're thinking of starting your own online business yourself and are looking for a head start, here are tips on how to start an online business, with additional advice from Singaporean business owners on how to adapt to the ever-evolving economy.
---
1. Find out problems you want to solve with your business
---

Besbes phone accessories allow you to strap your phone around your body safely.
Image credit: @besbes.co
For Audrey Lim, owner of phone accessories brand Besbes, her advice to start a business is to "stay nimble and always look for new options and ways to solve problems before it happens." This resulted in her line of straps and cases that are both practical, yet stylish. Similar to many other product start-ups, it was created from the idea of solving customers' daily problems in mind, through research via social media and real-life interactions. 
For Audrey, she knows all too well the discomfort faced by many of having to always keep your phone in bags and pockets. Hence, Besbes was born – a phone case attached with a rope that you can sling closely around your body, making your phone much more accessible to reply texts or snap photos in an instant.
Finding a solution for a demographic is one thing, but retaining them is another. She shares, "It's important to always have open communication with your customers to ensure that they are updated of any changes, When the pandemic hit, we struggled to source for a reliable delivery service as the Covid-19 situation resulted in disruptions with deliveries."
"Fortunately, we made adjustments early on to our delivery policies to keep our customers informed of any delays and used social media to keep them updated on deliveries as well. We ultimately went with Ninja Van as they provided frequent updates with their tracking system."
Audrey Lim, 31, Besbes
---
2. Match your selling platform to the nature of your product
---

Image credit: @skinx.store
"Many businesses that find success in marketplaces such as Lazada and Shopee have a quality about them that make them stand out – be it product range, excellent service backed by reviews or competitive pricing. Find a platform where you can stand out from the rest and hone in on that", says Raied Rahman from Skinx, a company specialising in skincare products.
To do so, it's best to first consider the nature of what you're selling and check to see what are the top-selling items on different mediums. Skincare and fashion for example, rely strongly on visual elements, making them suitable to sell on platforms like Instagram. Websites, however, provide added quality assurance to customers and an official avenue to send in queries.
That is why instead of selling on online marketplaces, Skinx decided to sell their products directly on their site and promoted through word of mouth and social media instead of traditional marketing.
"When the Circuit Breaker started, we continued with our online operations and contacted existing customers directly through email to let them know that we would be able to get their purchases to them even if our physical store was closed. Thankfully, we managed to avoid any disruptions to our customers. It's this sort of customer service that helps you retain customers."
Raied Rahman, 29, Skinx
---
3. Invest in an app so customers can buy easily
---

thelittleonesinmylife retail kid-friendly products like lunchboxes
Image credit: thelittleonesinmylife
Audrey Wong started thelittleonesinmylife back in 2011 when she was on maternity leave. Besides selling baby products, the company has also expanded to sell colouring mats via their website, #ohmymats. Besides being open to diversification, she also recommends adapting to shifting environments. 
One of the ways her company adjusted to working during the pandemic was to invest in a printing app. "During circuit breaker, we picked one person to process all the orders at the office while the rest of us worked at home to minimise unnecessary exposure."
"We invested in an app that allowed us to print out orders and labels remotely, so our designated packer simply had to pick up the orders and respective labels to pack them".
Audrey Wong, 35, thelittleonesinmylife
---
4. Learn about costs & quality before negotiating with suppliers
---

Image credit: @melcbakes
Although they started small, Melissa Choelia Lim and her team behind her home baked goods understand the importance of having a "big business" mindset when communicating with suppliers. This has allowed her to not only have her successful online business, but also led to plans of opening her own upscale cafe in Manila next year. 
"Even though online businesses might be considered as starting "small", it is important to employ a "big business" mindset. For example, doing your homework and extensive research before commencing negotiations with suppliers will suitably impress them and set the tone for the business relationship ahead." Quality inspections with suppliers via site visits or checking their accreditation are some ways to ensure you're getting what you pay for too.
"Given that we launched in the beginning of Phase 2, we understood the importance of having good hygiene, especially when it comes to food. We believe in providing not only quality, delicious baked goods, but also assurance that we are up to hygiene standards even though it may be something that isn't "seen" by the customer."
Melissa Chloelia Lim, 29, @melcbakes and Melc Tea
---
5. Pack items securely to ensure they are not damaged
---

Jia Hui uses Ninja Packs to ensure her items get mailed to customers safely
A lover of handicrafts, Chow Jia Hui decided to test her creativity by making accessories with polymer clay over the Circuit Breaker, eventually selling them online on gentlegeese.  
Besides her YOLO advice of just winging it and experimenting, she also recommends trial and error with the logistics process – something she had to do since her products can be fragile and packaging can make or break the customer experience.

"I know how important it is to have good packaging for my items as dropping off parcels at mailboxes can lead to crushed items. Satisfied customers lead to more business over time,  that's why I've been using Ninja Van's Ninja Pack poly-mailers together with second-hand materials I've collected over the years to pad my parcels."
Chow Jia Hui, 24, @gentlegeese
---
6. Adopt a regular posting schedule & good copywriting
---

Image credit: Bods
Local activewear company, Bodynits provides not only consultancy for activewear technology but also has its own line of clothing, Bods. And their secret for success? Creating an online presence and investing in digital marketing from the get-go. Things like high quality images, a regular posting schedule and good copywriting are all essentials. 
"Having a strong online presence was a strategic move to create an omnichannel presence, where customers could not only reach us in stores, but online as well" says General Manager and VP of Marketing, Mervin Sim.
"This was all able to happen because we invested in digital marketing and building content to engage with customers. Even during the Circuit Breaker, we were able to maintain good communication with our customers and even gain new customers thanks to our online marketing push."
Mervin Sim, Bodynits
---
7. Take inspiration from global brands to create your own unique one
---

Image credit: SG Pomades
3 months after graduation, Alvin Lim quit his full-time job to start his own online business SG Pomades, selling men's grooming and hair styling products. Although they initially found it hard to find suppliers as a small company, they focused on solidifying their brand image and thought of ways to emulate bigger players in the industry and learnt from their successes.
To do so, they emulated a sleek and sophisticated look for their product and social media pages similar to global brands like American Crew, which appeal to men of all ages. This converted into public interest, eventually winning the trust of suppliers.
They also stress on the importance of a reliable courier service – especially during Covid-19 times. "For our deliveries within Singapore and to Malaysia, we provide free courier service for our customers. With online shopping being the most convenient way for people to make purchases now, all the more we need efficient courier services."
Alvin Lim, 31, SG Pomades
---
8. Engage a trustworthy logistics partner
---

Image credit: Zula
Ray Zhang started Foptics with the intention to create eyewear that is both affordable and trendy after realising how expensive glasses were in Singapore. One of the biggest challenges he faced was getting these fragile items delivered to his customers as selling glasses online isn't common in Singapore.
"Your customer's shopping experience starts from the minute they click into your website till the product lands in their hands. Businesses are often closely associated with the outsourced delivery partner, so having a trustworthy logistics partner is very important", he shares. Factors to consider include their years of operations, online reviews and word of mouth recommendations.
"We had to find a reputable logistics player that would give both us and our customers confidence that our glasses would be delivered securely. We found Ninja Packs from Ninja Van, which do not require any volume commitment and is very competitively priced."
Ray Zhang, 30, Foptics
---
Ship out your products conveniently with Ninja Packs from Ninja Van
---
With the current pandemic still ongoing in Singapore, online shopping will continue to be the norm for the time being. Be it an online store selling apparel or other items that are more fragile, it is important to engage an accountable courier to ensure that your products reach your customers as quickly and efficiently as possible.
When you deliver with Ninja Van via their Ninja Packs, all you'll need to do is pack your items in their postage paid polymailers and drop them off conveniently at any of their 400+ drop off locations all over the island. Best of all, there is no weight limit or additional costs for delivery of heavy products!
There are also 3 size options available to suit the type of product you're mailing out whether it's clothes or even face masks: XS (230mm x 170mm) from $3.20/piece, S (350mm x 250mm) from $3.50/piece and M (470mm x 330mm) from $3.90/piece. On top of these, the padded version of Ninja Packs includes built-in bubble wrap to protect things like books or cartridges.
The user-friendly Ninja Dashboard interface also makes it easy for business owners to create orders individually, or advance to the bulk upload function when business is booming. Its scalable function allows you to save time and effort in the long run, since hand-writing details for each parcel isn't efficient for bulk order purchases. 
Think of Ninja Packs as a cost-saving solution to all your shipping worries, since you won't just be paying for the polymailers but value-added services as well. After you've dropped off your package for delivery, you'll be able to track parcels in real-time, and be assured peace-of-mind as free doorstep delivery is provided too. 
On top of quality polymailers for your parcels, it's especially important that the online business you're venturing into is able to expand and excel over time. And to do so, Ninja Van's Ninja Packs system allows you to leave the majority of the logistics to them, giving you one less thing to worry about and the ability to focus on other aspects of your growing business.
Jia Hui is just one of the many happy business owners that have found convenient delivery for her line of handcrafted orders from gentlegeese with Ninja Packs.  "Other than ensuring that my handicrafts get delivered in one piece, packages are also tracked and can be received in person so my customers know when to expect them and time their collection", she says.
As for how to start an online business, she has these parting words of advice for anyone looking for a helpline. "There are bound to be failures when embarking on something new, but if I didn't just try it, I wouldn't have learnt what makes an online business. As long as you keep important things to know in mind, success won't be too far away."
---
This post was brought to you by Ninja Van. Responses have been edited for grammar and clarity.
Photography by Edmund Wong.
Cover image (LHS) adapted from: @skinx.store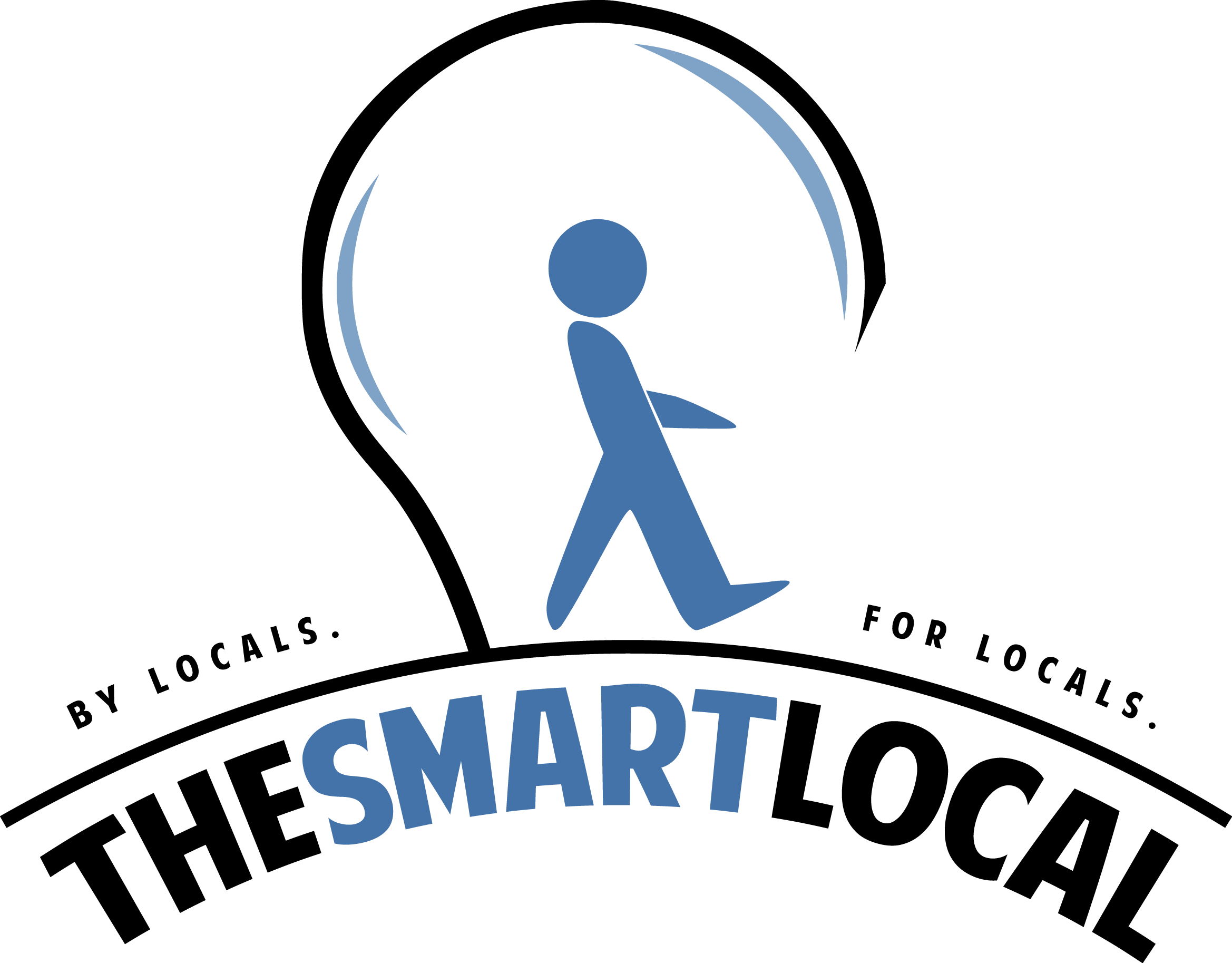 Drop us your email so you won't miss the latest news.