Homecooking to save money
---
Some of the most popular New Year's resolutions are to eat healthier, and save more money. After tracking my finances throughout the whole of last year, I identified a bit of an overspending problem when it came to dining out and ordering food delivery. Hence, I've decided to challenge myself to learn homecooking to save money. As a nifty bonus, I'd also get to eat healthier.
If you're a seasoned homecook, do reserve any possible judgment or horror as you journey through the recipes I've tried – all taken from good ol' YouTube. I must disclaim that – save for the Home Economics classes I took more than a decade ago – I have pretty much no experience in the kitchen. 
---
Spending over $400/month by eating out and ordering delivery
---
I pride myself on being as frugal as a true-blue Singapore auntie when it comes to shopping, always waiting for clearance sales and major discounts if I have to make a purchase. I'm not big on refreshing my wardrobe on the regular, nor am I interested in branded goods. I also tend to keep using my electronics till they absolutely K.O, even if they're already faulty and dinged up.

Image credit: Renae Cheng
Food is the one area in my life that seems to consistently sap me of my funds though. Try as I may, I can't seem to resist the allure of a hearty restaurant meal, or the vibes and aesthetics of hipster cafes.

Image credit: Renae Cheng
Over close to two whole years of mostly WFH arrangements, I'm a tad ashamed to open up my food delivery apps and see the long history of orders. After all, why would I risk breaking my streak of productivity to leave the house and dabao from the kopitiam when I can have lunch sent to my doorstep? #Excuses.
You may be wondering if I'm a pampered princess who's never had to lift a finger to cook her own food. The main reason that I've not conquered homecooking is because I live with my elderly grandparents who no longer cook. So, the stovetop area has pretty much been converted into extra storage space in the kitchen.
Because of my lack of exposure and practice, I also low-key have a phobia of fire, gas stoves and high heat in general. The good news is, technology has come a long way since cavemen discovered fire, and we now have fireless and gasless modes of cooking.

This mini multi-cooker alone came with a slew of free goodies, including utensils and an adapter.
Image credit: Renae Cheng
For the sake of investing in a future where I cook more to save money, I went on a lil' cooking appliance shopping spree to bag an electric hotplate-cum-grilling pan, a mini multi-cooker, and everyone's fave cooking companion these days – an almighty air fryer.
Homecooking money saving tip: Whether you're buying big appliances or handy gadgets, you can score savings at various online platforms using the POSB Everyday Card.
Buying online also means you don't have to lug your loot back home yourself. Just chill at home and have your new goodies sent straight to your doorstep.
---
Phase 1: Starting off with beginner-friendly meals
---
After years of only making hard-boiled eggs and Maggi mee, I decided to ease my way into the whole homecooking shebang. What's more quintessentially simple yet universally enjoyable than a plate of fluffy scrambled eggs?
I sought the virtual tutelage of none other than Gordon Ramsay, one of the most iconic celebrity chefs known for his skills just as much as his fiery temper. His scrambled eggs YouTube video has amassed a whopping 47 million views, don't play play.

Image credit: Renae Cheng
According to Chef Ramsay, the key to a non-overcooked scramble is to keep moving the pan on and off the heat source. Lucky for me, my hotplate comes with an on-off switch that heats up pretty darn fast. Hence, while I had no fire or detachable cooking receptacle to work with, I was able to control the heat throughout the cooking process.

Image credit: Renae Cheng
Apart from some overcooked egg whites that resembled egg mayo more than scrambled eggs, the result wasn't half bad. Hopefully it doesn't put me in the ranks of an idiot sandwich.

Opted for raisin bread to give it an extra sweet and juicy twist
Image credit: Renae Cheng
For another simple yet tasty brunch staple, I decided to give the French toast recipe by Bingeing With Babish a go. His channel mostly comprises recreations for iconic dishes in TV and film, from the Krabby Patty to the Ratatouille. He also dabbles in basic cooking tutorials, which was the point of guidance for my humble attempt.

Image credit: Renae Cheng
Not to flex on you, but almost the entire plate's worth was snapped up by my Ah Gong and Ah Ma pretty fast. Moving forward, I'll be experimenting with other toppings and accompaniments like maple syrup, banana slices, and even a dollop of vanilla ice cream. It sounds like a cafe dessert that can be sold for upwards of $15, but will probably cost me five bucks tops to make!
Homecooking money saving tip: Homecooking is definitely the way to go when it comes to saving money on food, but grocery deals are always welcome. Especially if you're regularly meal-prepping, or stocking up on produce for the entire fam.
Those who use a POSB Everyday Card for payment can get 5% cash rebates every time you shop for groceries at Sheng Siong.
---
Phase 2: Quick air fryer recipes including viral TikTok dishes
---
Next up, I took my brand new air fryer for a spin. The internet is teeming with air fryer recipes, but as a self-professed TikTok addict, the viral feta pasta was at the top of my mind. 

Image credit: Renae Cheng
It's a foolproof recipe; just dump the necessary ingredients into the frying basket, let it cook, and mash the bubbling melted cheese and gloriously blistered cherry tomatoes till they form a fluid sauce.

Topped it with some leftover salmon and asparagus for added texture and colour
Image credit: Renae Cheng
Feel free to blitz the sauce in a blender to make it more smooth and runny. But in my no-frills kitchen for noobs, a rice paddle to mash up the contents proved to work just fine. I also liked the occasional lumps of savoury feta and juicy tomatoes – it makes for more textural variety.
Image credit: Renae Cheng
The air fryer is lauded as a "healthier choice" in terms of cooking methods, with minimal added fat and grease required. It seemed almost vital to make a healthy, clean-eating dish with it, so I went with salmon. After all, a decent salmon dish outside is priced around $12 – $20+, depending on how fancy the restaurant is. But from the supermarket? Just $5 – $8 a slab.
Following this YouTube tutorial for the perfect air fryer salmon, I started to see why air fryers have such a cult following. You truly just need to plonk everything in and let it work its magic, making the whole process rather effortless save for the pre-cooking marination. 

Image credit: Renae Cheng
I shared my masterpiece with my family who live separately, and was pretty chuffed with their encouraging feedback. Maybe I can set a new goal for my next chapter in homecooking: whipping up an extravagant three-course meal for my loved ones.
Homecooking money saving tip: If you'd prefer to have groceries delivered to your home in as little as three hours, use your POSB Everyday Card for RedMart, pandamart and Amazon.sg orders to enjoy up to 10% cash rebates.
---
Phase 3: "Advanced" one-pot recipes for lazy homecooks
---
In the final leg of this one-week challenge, I was starting to get a bit weary. Thankfully, the internet is home to lots of one-pot recipes which are perfect for lazy folks like myself. And I couldn't wait to test-drive my mini multi-cooker to see if it was as useful as it is adorable.

The tri-colour pasta made the otherwise simple dish extra fun and vibrant
Image credit: Renae Cheng
For a creamy and filling carbo load, I gave Eatbook's rice cooker mac and cheese recipe a whirl. It was shockingly simple to achieve, yet noticeably elevated from your standard instant mac and cheese box mix.
As I got my bearings around the kitchen from trialling a couple of recipes, I grew confident of my ability to tweak stuff here and there. I played around with the amount of milk for a less runny sauce, and almost used a mix of red and white cheddar cheese instead of cheddar and mozzarella.

Image credit: Renae Cheng
This quick and hearty meal was good to the last spoonful. Moving forward, I might even attempt to top it with some breadcrumbs and parmesan cheese, and give it a quick broil using my trusty air fryer.
Now for the pièce de résistance; a dish which excited me greatly since the beginning of this challenge, but one that I admittedly put off 'cause the level of difficulty filled me with trepidation: a one-pot oyakodon. 

Beating the eggs only slightly so the whites and yolks can form distinct ribbons
Image credit: Renae Cheng
Also courtesy of Eatbook, this recipe promised restaurant-level and aesthetically pleasing oyakodon using just a rice cooker. Since it is a one-pot recipe, there isn't much technical skill or expertise involved. But there was a lot that could go wrong, and I must confess feeling a little defeated when my result didn't match that of the YouTube video.
My rice was a tad dry and some of the egg overcooked, perhaps because the heat circulation in my mini multi-cooker wasn't the best. The egg at the very top was watery and raw for the longest time, and by the time it had some semblance of doneness, the egg that had flowed to the sides was already overcooked and non-jiggly.

Garnished with some tobiko to give it an atas Japanese restaurant touch
Image credit: Renae Cheng
Alas, I downed the bowl of nevertheless flavourful rice. And on the brightside, I did enjoy the well-marinated chicken chunks, soft and sweet caramelised onions, and the eggs that were perfumed by the soy and mirin mixture – albeit overcooked.
The visual result didn't have me jumping for joy, but this finale to my one-week challenge was a reminder that cooking is a journey of ups and downs. Each failure just leaves room to improve and learn from your mistake though, so I've decided to soldier on and continue learning to cook instead of being put off from one unsatisfactory experience or two.
Homecooking money saving tip: Besides the mini multi-cooker which can help you whip up one-pot recipes, there are loads of novel and nifty cooking gadgets for time-strapped newbie cooks to try. Think dual hotpot and BBQ grill sets, mini steamers and portable mini cookers which are powered by a USB cable.
Take advantage of POSB Everyday Card's 8% cash rebates promo when you shop online at Amazon.sg, Taobao, and Qoo10.
---
How to save money by cooking at home
---

I track my expenses using a mix of the DBS NAV Planner app and an old-school Excel sheet
Image adapted from: DBS NAV Planner
From my year-long expenses tracking in 2021, I worked out my monthly expenditure on food to be an average of $436…don't judge me please. This makes the weekly average about $109, and before I even calculated my grocery bills from this one-week challenge, I already knew that there would be a significant difference.
With the exception of pantry essentials already in my home such as eggs, bread, butter and condiments, I spent a total of $38.35 on groceries.
I'm not going to factor in the new cooking appliances, since they'll serve my homecooking needs well over time. But even then, they were all relatively affordable at $15.30 for the mini multi-cooker, $16.60 for the electric hotplate, and $55 for the air fryer.
For a rough estimate, I managed to save $70.65 in a week simply by cooking at home instead of dining out and ordering food delivery as often as I've grown accustomed to. I also felt pretty accomplished to finally be able to add some beginner-level recipes to my repertoire, and there's a sense of joy that comes with being able to cook for yourself and your loved ones.
Whether you're a seasoned homecook or a fellow newbie like me, you can save even more by using a POSB Everyday Card. There are cash rebates of up to 10% and exclusive promos for all the groceries you need, whether you're having a supermarket expedition at Sheng Siong or getting your groceries delivered in a matter of hours via RedMart or pandamart.

If you do have to eat out or order delivery, make use of the POSB Everyday Card's offers for up to 10% cash rebates.
Image adapted from: POSB
I managed to rack up $6.95 cash rebates for my cooking appliance expenditure via Lazada and Shopee, and $2.67 cash rebates just for one week's worth of groceries via Sheng Siong, RedMart and pandamart. Considering how often we go on grocery runs – or order grocery deliveries to save time and trouble – this figure is sure to add up over time and lead to major savings.
If you're stocking up on cooking appliances, kitchen gadgets or even aesthetic crockery to serve your masterpieces on, have a browse through online platforms like Amazon.sg, Lazada, Shopee, Taobao and Qoo10. Just pay with your POSB Everyday Card, and you'll get to snag up to 8% cash rebate. 
For those who don't have a POSB Everyday Card yet, apply now via the link below and get an extra 18% cashback on top of the existing card cashback offers. Hurry, this promo ends 31st January 2022!
---
This post was brought to you by POSB.
Cover image credit: Renae Cheng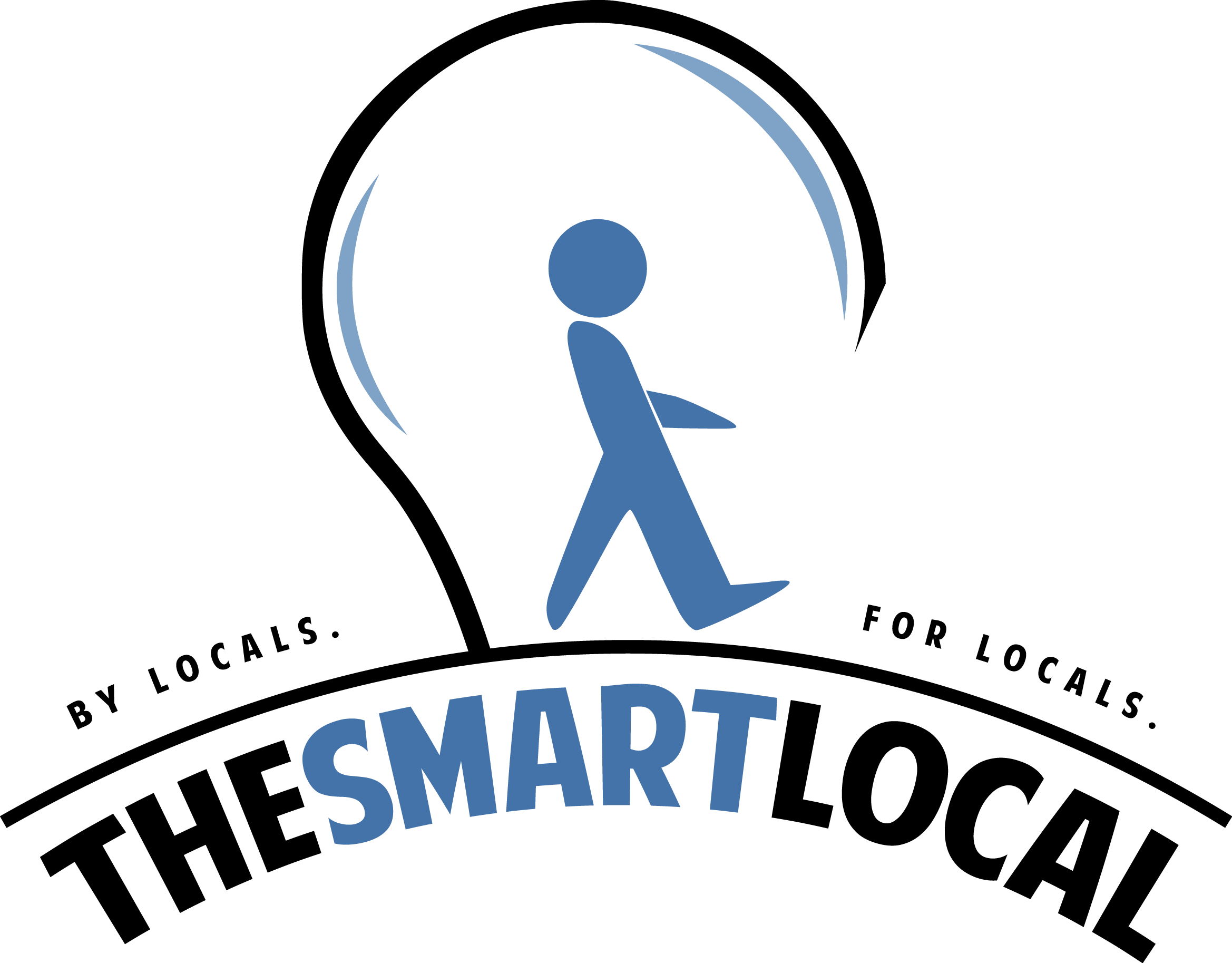 Drop us your email so you won't miss the latest news.