HDB Kitchen Designs
Kitchens, the overlooked sister of attention-grabbing master bedrooms or living rooms, are usually seen as functional but not all that stylish.
Throw your preconceptions out of the frying pan – this culinary space can easily level up from boring to spotlight-stealing in designs that range from the industrial to the quirky.
So whether your cooking skills are at MasterChef level or you're the master of 3-minutes instant noodles, it's time for you to drool…over these HDB kitchen designs that will have you throwing dinner parties every other weekend.
1. Quirky   
Image credit: Three-D-Conceptwerke
You'd love this if: You're always the most brightly-dressed person in photographs.
If you love bright colours but are hesitant about splashing them all over the kitchen, here's a simple hack: tiles. These blue hexagonal ones add a touch of quirk and interest to the otherwise white floor and kitchen cabinet.
Throw in a vivid painting and spring green-coloured cabinet, and voila, a cooking space that screams whimsical fun.
The tiles and bold black framing demarcate the cooking area in an artistic way! Image credit: Three-D-Conceptwerke
2. Zen  
Image credit: De'LAB
You'd love this if: You spend hours gushing over stuff at Muji.
Even if you're not a fan of the Japanese brand, you gotta admit there's something soothing about the liberal use of light wood and white. Case in point: this kitchen looks airy, clean and yet totally not boring due to the charming tiled backdrop that breaks the monotony.
Pastel utensils look especially cute against the white backdrop! Image credit: De'LAB
3. Dark and chic 
Image credit: The Scientist
You'd love this if: You are a busy person and want a low-maintenance kitchen.
Kitchens are a hotbed of oil spills, coffee stains and food crumbs. And to be honest, nobody wants to clean that up. One way to hide the unsightly stuff? A dark-toned design.
Image credit: The Scientist
Yes, black keeps the kitchen looking pristine. Besides, it looks doubly chic when paired with a dusky green wall, with gold handles on drawers adding to the luxe factor.
Tip: People often think black makes rooms feel smaller, but it actually adds depth to the room. The key is to balance it out with other neutrals like white and beige, such as this kitchen's countertop backing and flooring.
4. Old-meets-new 
Image credit: Fuse Concept
You'd love this if: You have a soft spot for Jeanette Aw in Channel 8 drama The Little Nyonya.
Peranakan tiles add a nostalgic vibe to the kitchen – you'd almost expect ah-ma to come out with a plate of fragrant nyonya kuehs.
But to modernise them in the kitchen, study those intricate murals a lil' closer and pick out a recurring colour. Use it as a base colour for the space. In this case, a rich blue painted over cabinets.
Image credit: Fuse Concept
The result treads the line between modern and old-school, where the statement-grabbing tiles are perfectly balanced with the rich wood and blue tones.
5. Pastel 
You'd love this if: You know that "baby", "millennial" and "mint" are used to describe colours.
Image credit: The Scientist
If you shy away from bold hues but don't want a nondescript kitchen, opt for a happy middle ground: pastels. This design introduces colour in a subdued but powerful way – just look at how this baby blue back wall instantly freshens up the cabinet and countertops.
 Image credit: Bosch
Tip: If you are not ready to commit to a whole pastel wall, get your hands on pastel appliances instead. Like this lovely pink fridge and kitchen machine that are fit for the 'gram.
6. Fun monochrome   
Image credit: Design 4 Space
You'd love this if: You want to play it safe yet be a hipster. Contradicting, we know.
Black and white doesn't have to be a stark, high-contrast look that looks fashion-y yet intimidating. It. can. even. be. fun.
The secret is to go for dotty patterns and have black stools lying around to evoke that "casual chilin" vibe. Couple that with industrial lightning converted from black pipes, and your kitchen just got a little more edgy.
Roll with the minimalistic scheme and get these multi-purpose kitchenware to reduce the number of items in your kitchen.
7. Luxe
Image credit: The Scientist
You'd love this if: You want a high-SES look that will outshine everyone else's on Pinterest.
It's not easy to mix textures in your kitchen without it looking like a hot mess. But this space has it down to a fine art – where glossy marble walls face black colonial-style cabinets. The checkered flooring ties it all together so it doesn't look jarring.
Rose gold and peach accents are also woven in for a beautiful contrast.
Image credit: The Scientist
Tip: The colour of bigger appliances like the fridge can make or break a look – so choose one in the existing colour palette for a harmonious look OR choose a bold hue for a stand-out pop of colour.
8. Citrusy brights
Image credit: Vegas Interior Design
You'd love this if: You're the fun friend who takes risks like it's no biggie.
Zesty colours like orange and yellow instantly liven up a space, and they're associated with optimism – so you won't feel that bad even when you burn your chicken.
So get adventurous with these bold citrus hues. But remember that these can easily overpower, so balance them out with tons of white, grey and black.
Image credit: Vegas Interior Design
Image credit: Prozfile
Tip: Keep the rest of your space clean to let these sunny colours shine. Think clean geometric chairs, sleek lines and non-fussy lights and appliances.
9. Rustic
Image credit: Hall Interiors
You'd love this if: Dried baby's breath are your fave flower and you've dreamt of living on a farm when the 9-5 gets tough.
A rustic-style kitchen will whisk you into the English countryside as you fry up breakfast for your fam. And this cosy effect is surprisingly easy to achieve – just use varying tones of wood for floors, drawers, heck, even your chopping boards.
Image credit: Hall Interiors
Functionality isn't compromised, either, with storage in the form of wooden drawers and glass jars.
Express personality in your kitchen with a colour-changing fridge
As you've seen, HDB kitchen designs needn't be boring because there are a gazillion ways you can express your personality or style. That being said, we know it's practical to play it safe in the long run – quirky now could mean tacky in 5 years.
But hey, you don't have to forfeit the idea of making the space fun. A smart idea is to dress up your keetch with statement-making appliances. Particularly your fridge – after all, it's huge and probably dominates the kitchen decor by at least 40%.
Image credit: Bosch
And Bosch has just launched one heck of a freezer-fridge to keep things interesting. This baby is called the Bosch VarioStyle Freezer-Fridge and like the name suggests, you can try out different styles with it – perfect for fickle-minded chameleons like me who identify with Tim Gunn's "One day you're in, and the next you're out."
To change the fridge's colour, just clip the door panels on and off. These changeable coloured door panels come in a mind-boggling 19 shades. For instance, make it "pearl night blue" for a dark and chic design, or if brights are more your style, go for a cheery "sunflower" yellow.
Change it up for different occasions too. Christmas? Paint the town fridge red. Valentine's dinner at your place? Light rose for a girly vibe. Want to pretend you're in Santorini because you have no leave to really go? Aqua blue.
I could go on all day.
Hmm…what does my fridge feel like wearing today? Image credit: IF World Design Guide
The fridge not only keeps it fresh on the outside but also keeps the stuff within fresh, thanks to its VitaFresh system – your food stays fresh for longer periods*. There's even a special veggie zone, where humidity is optimised so you'll never eat sad-looking, soggy greens again. Plus, the fridge is also slim and compact, perfect for smaller HDB units and open kitchen layouts.
*Storage life of fruits and vegetables depends on the state of the food item when brought
Bonus: PSA for homeowners or homeowners-to-be, as part of the VarioStyle's launch in Singapore, you can get it at a massive, nearly 40% discount. From 18-19th August 2018 during the Bosch Mega Sale, you'll get $488 off this cult favourite (U.P. $1,499) if you like and share this post.
So, give your fridge a chance to strut its stuff. Who knows, it might just be the thing to catapult your kitchen to magazine-cover status.
---
This post was brought to you by Bosch.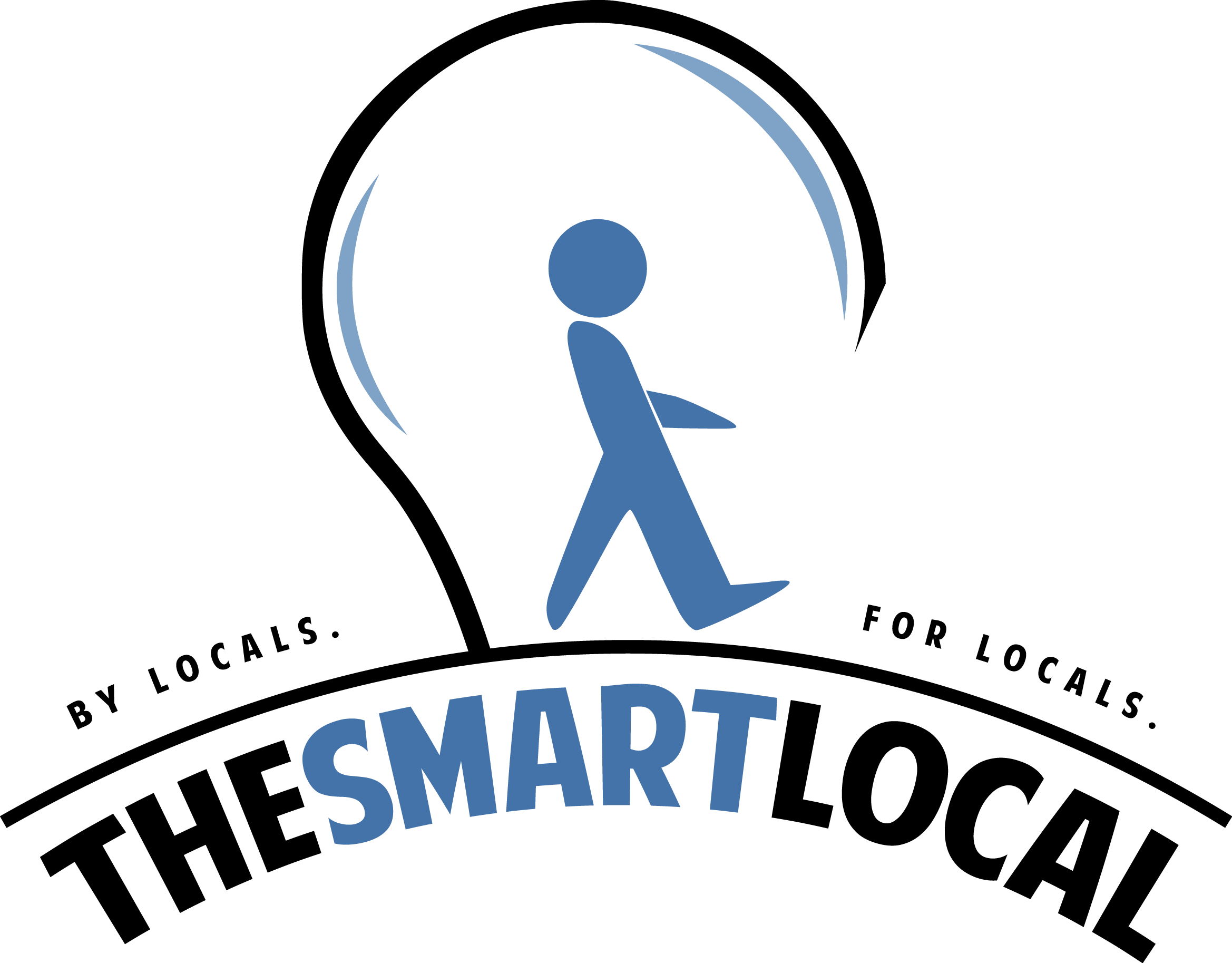 Drop us your email so you won't miss the latest news.