Good Design Research pop-up exhibit
---
It's easy to feel a little disheartened after reading frequent news stories on pollution, global warming, and social issues. Thankfully, there are many who are stepping up to tackle these challenges, and they are doing it through innovative designs. 
Cue Good Design Research by the National Design Centre, an initiative that's showcasing a series of free pop-ups for us to appreciate these efforts. It's not all info-heavy displays either; from now till September 2022, there'll be a rotation of 17 projects strutting their stuff. Here's what you can expect from this month and beyond: 
---
Make your own custom pleated bags
---
Most of us are guilty of purchasing clothes and chucking them to a corner of our wardrobe after a couple of wears, only for them to never again see the light of day. If you're tired of generic-looking fast fashion, consider making your own with GINLEE Studio and their customisable pleated bags.

The founders of GINLEE Studio, Gin Lee and Tamir Niv.
As this month's feature, GINLEE Studio allows you to get hands-on by crafting your own bag at their MAKE In Shop pop-up from now till 10th December 2021 . Choose from three different patterns and sizes, and mix-and-match a selection of fabrics, straps and accessories. 

You can be assured that each handmade bag is 100% unique due to the way you manually create the pleats
Once you've selected your "ingredients", you'll be given a cardboard mold to create the pleats on your bag before it goes into a steamer for 20 minutes. Don't worry if you're no Kate Spade, as the workshop conductor will be there to guide you through the process.

This custom-built steamer was made by the founders themselves
You'll also get a peek behind the curtains as the pop-up includes a corner where the founders of GINLEE Studio showcase their thought process and designs behind the machines and tools used to craft the bags.

In order to reduce the wastage that comes with fast fashion, GINLEE Studio's bags are only made on-demand. 
If you're ready to flex your creative muscles, you can even make your own custom bag for $68 from now till 10th December 2021 at the pop-up store. For those simply interested in learning the process behind sustainable fashion, you can drop by to observe a workshop between 9AM and 9PM at the National Design Centre.

The end product is a unique customised bag
Sign up for the MAKE In Shop experience.
---
17 local projects, from quirky containers to an inflatable playground
---
Your trip to the National Design Centre doesn't have to be a one-off, as there are a total of 17 designers who'll be showcasing their respective projects starting on the 15th of each month. You can expect three recurring themes: environment, communities and culture, and people and organisations. 
Here are some of the upcoming pop-ups for the next few months:
15th December 2021: Produce Workshop

which will feature a new type of sustainable construction material.

15th January 2022: Offcut Factory

which reuses stone and wood offcuts and fashion them into new products like coasters and pallet trivets

15th February 2022: Roger & Sons

demonstrates how they repurpose fallen trees from urban development projects into sustainable objects and furniture.
Keep a lookout for ART-ZOO; they're known for combining fun and education with their giant animal and nature themed inflatable playgrounds that will make any child giddy with joy. 
ART-ZOO's inflatable playgrounds
Image credit: ART-ZOO
For those who consider themselves a bit of a fashionista, Werable by Claudia Poh demonstrates how clothing can be crafted to fit the use of mobility-challenged people. There's no longer a need to compromise style for practicality, as Claudia Poh shows how you can still look badass even when your arm is in a sling.

Image credit: Claudia Poh
When it comes to recycling, Offcut Factory by Esli Ee and Edmund Zhang is one to watch as they transform off-cuts from manufacturing materials into practical items such as chio coasters. Likewise, NOST will showcase how they turn pineapple leaves into gorgeous batik fabric. 

L-R: Offcut Factory's coasters and NOST's workshop
For more people-centric installations, you can find out how Agency deals with improving relationships between employees and employers. There's also Common Ground and their quest to design better mental health practices in the workplace, including how to provide adequate emotional support to employees during times of crisis.

Reuse Lab's container prototypes
Image adapted from: Don Wong/Good Design Research 
A standout exhibit from the previous month was Reuse Lab by Forest & Whale. They're known for turning your dabao box into handy little usable containers in order to reduce single-use plastic. They even have a drinking cup designed after old milk tins that is both aesthetic and timeless.
---
Solving problems through smart designs
---
We've all heard of the meme "modern problems require modern solutions". While it may be played for laughs, it's inspiring how local designers can approach some of our modern issues through creative and sustainable products.
If you're curious about how you can do your part and live more sustainably, head down to the free pop-up exhibits by Good Design Research. Start by signing up for a bag-crafting workshop with GINLEE Studios, and come back each month for a new featured designer and display.

GINLEE Studio's pop-up exhibit at the National Design Centre
Those who find themselves teeming with ideas afterwards can submit these as issues for designers to tackle. If you're a designer yourself, sign up for Good Design Research and you may score a grant to carry out your designs, on top of working with different resource outlets and industry mentors to strengthen their project. 
Whether you're a designer looking to apply your creations to problem-solving, or simply someone who's interested in environmental and social issues, it's likely that you'll find something that will inspire you at this series of pop-ups.
Also check out these museums and galleries across Singapore:
---
This post was brought to you by Design Singapore Council.
Cover image adapted from: Design Singapore Council, Art Zoo
Photography by Milim Tay.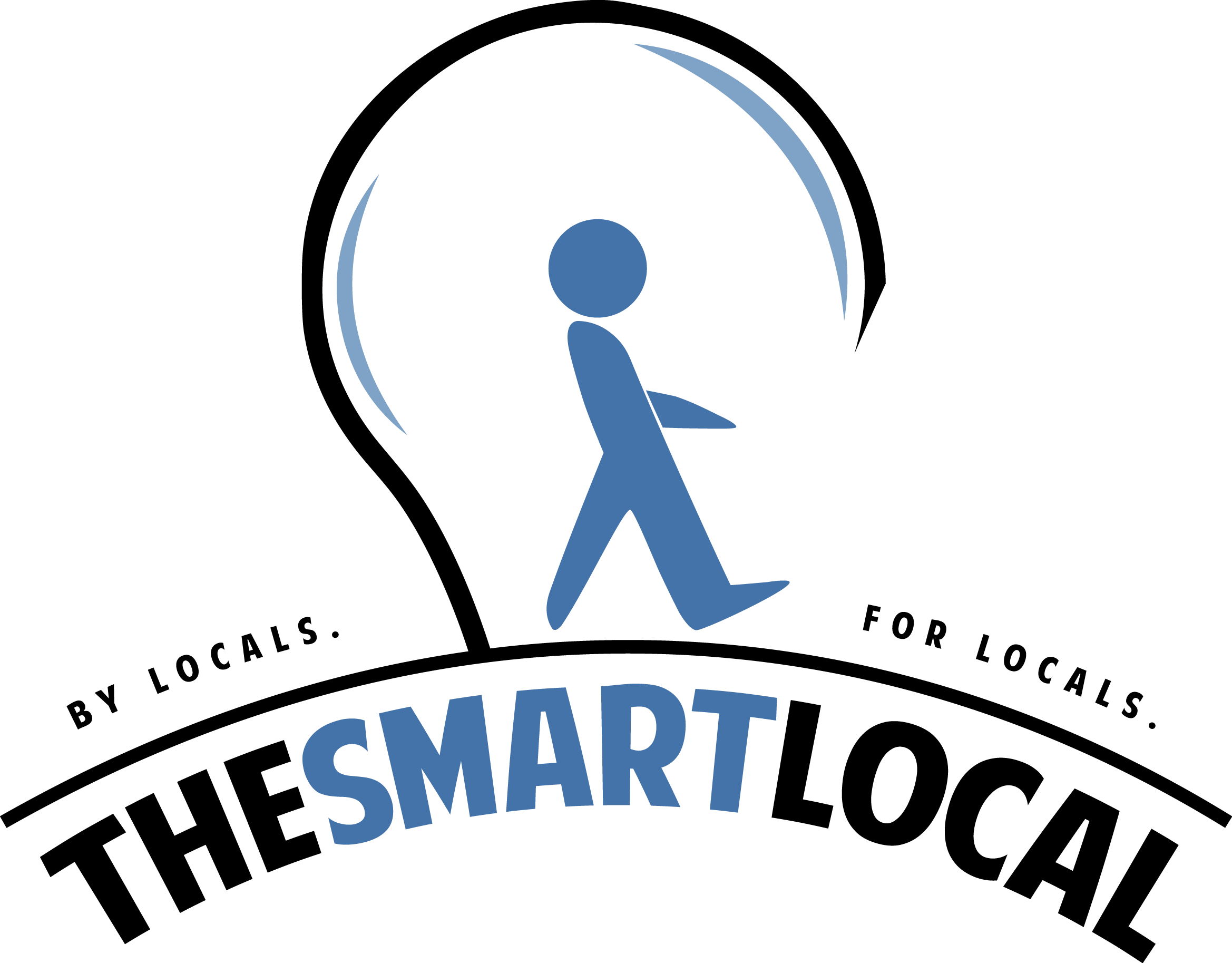 Drop us your email so you won't miss the latest news.