Where to eat and stay in the Gold Coast
---
Think of the quintessential beach holiday and the sunny Gold Coast immediately comes to mind. Easy-breezy days, crystal clear waters and fun in the sun – it's a dream come true for travel-deprived Singaporeans like us.
This coastal city with staggeringly beautiful views of the ocean naturally offers a number of IG-worthy venues. From garden cafes to retro poolside motels, these nine aesthetic cafes, bars and motels to KIV for when VTL to Queensland opens up:
Update: The Gold Coast, Queensland has been open to fully vaccinated international travellers as of 24th Jan 2022.
---
– Motels –
---
1. Mysa Motel – Throwback boutique resort with pastel pink rooms
---
When your accommodation has a crystal clear swimming pool, you know that you'll be spending most of your time lounging outdoors. At Mysa Motel, the pool is not just a vibrant shade of blue – it's also a magnesium pool, meaning that they've added minerals to soothe any body aches.

The pool's blue water is so saturated that it practically looks fake
Image credit: @slojourn_studio
But after you've spent the arvo by the pool, you'll find that the interior of this motel is equally stunning. The owners are a close-knit husband-and-wife team, and they've thought of everything.

Image credit: @themysamotel
While there are just seven rooms in this cosy motel, each with a private courtyard and colour-themed decor, the whole interior looks like it's been assembled for the pages of Home & Living. Rooms start from AUD220/night (~S$214.80) and are named after their assigned colour, think the Peach Room, Mint Room, Pink Room – you get the gist.

Image credit: @themysamotel
For those travelling in larger groups, the double-storey Gold Room is by far the largest and grandest with two bedrooms, and is meant to be the "gold standard" of sorts. While tempting to stay indoors all day, white sandy beaches are just a short stroll down the road.
Address: 1100 Gold Coast Highway, Palm Beach, Queensland 4221, Australia
Telephone: +61 407 467 976

Mysa Motel website
---
2. La Costa Motel – Beach shack vibes with vintage bicycles
---
It's beach shack vibes at La Costa Motel, but it'll be a luxurious stay nonetheless. They have it all: free breakfast, beach towels and even bike rental so you can easily explore the nearby boardwalk while cruising on a vintage bicycle. They even have white picket fences, so you know it's truly a wholesome family destination.

Image credit: @lacostamotel
They have various studio rooms (from AUD130/night, ~S$126.95) but you can also enjoy a more spacious family room (AUD185, ~S$180.65) if you're travelling in a larger group. Whichever it is, past guests have raved about how spotless and tidy the rooms are. Hospitality is also top-notch, and you can request for full, soy or almond milk to enjoy with your in-room coffee machine.

Image credit: @norafenton
Being near the airport and an easy 100M from Bilinga Beach, it's undoubtedly an ideal location to explore the Gold Coast. The motel also offers free airport transfers, and you'll just have to let them know during the time of booking.
Address: 127 Golden Four Drive, Bilinga, Queensland 4225, Australia
Telephone: +61 7 5599 2149

La Costa Motel website
---
3. The Pink Hotel Coolangatta – 1950s resort with rooftop cocktail bar
---
With a name like The Pink Hotel, it's fairly obvious: everything's going to be a bright shade of pink. There's a ton of personality when it comes to this boutique resort, and they've designed it so that every room has its own artsy flair and mid-century furnishings.

Image credit: @thepinkhotelcoolangatta
Take the Medusa Balcony King Room (from AUD270, ~S$263.65) – it comes with a pink Medusa wall decal doubling up as a bedhead. Each room is also splashed out with a vinyl record player, free Netflix and sparkling clean Scandinavian bathrooms.

Image credit: @theundercurrentofficial
There's no shortage of good food either, with a private rooftop bar that's just for guests – it's a breezy space to enjoy cocktails and sweeping ocean views. Besides alcohol, they also dole out proper food with a full-blown breakfast menu where classics like Smashed Avo (AUD19, ~S$18.55) make an appearance.

Image credit: @wanderroo.aus
Otherwise, the in-room dining service will be more than enough to suffice for anyone who gets midnight hunger pangs, with hearty burgers and fried chicken.
Address: 171 Griffith Street, Coolangatta, Queensland 4225, Australia
Telephone: +61 7 5415 0598

The Pink Hotel Coolangatta website
---
– Cafes – 
---
4. Palm Springs Burleigh – Cali-inspired breakfasts with desert decor 
---

Image adapted from: @palmspringsburleigh & @palmspringsburleigh
This LA-inspired joint is the type of cafe you'd expect from the Gold Coast: beachy and laidback, dishing out endless plates of eggs bennies. But they do far more than the conventional brunch fare here, with the Californian influence made apparent on the menu.

Image credit: @palmspringsburleigh
The Cali Breakfast Burrito (AUD17, ~S$16.60) is an easy choice for the hungry. It comes with the full works, meaning chorizo, cheese, egg, avo salsa, black beans and a smattering of jalapenos. Else, the Buttermilk Fried Chicken Burger (AUD16, ~S$15.60) works up an appetite with churro waffles and Mexican slaw.
Like most Aussie cafes, there's a ready list of coffee but they also offer midday margaritas at AUD18 (~S$17.60) each, with flavours like coconut and chilli.
Image credit: @palmspringsburleigh
You can choose to dine in the cactus-lined alfresco area – it's a photogenic spot with an all-white palette and pops of pale green. Our word of advice? Get here for an early brunch, since the crowd comes in fast.
Address: 1878 Gold Coast Highway, Burleigh Heads, Queensland 4220, Australia
Opening hours: 6AM-2.30PM, Daily

Palm Springs Burleigh website
---
5. Elk Espresso – Boozy brunches with free-flow mimosas
---

Image adapted from: @elkespresso
There's nothing we like better than a copious amount of cocktails when we're on holiday, and Elk Espresso offers just that with their daily boozy brunches. Plus point: this popular breakfast spot is also an attractive space that's splashed forest green, with a wall mural of a deer displayed proudly.

Image credit: @elkespresso
For an hour between 10AM-2PM, you can order up as many mimosas you'd like – flavours include Classic, Strawberry or Lime. At AUD45/person (~S$17.60), it's a steal since it also comes with a full meal of your choice.

The cafe has no shortage of greenery
Image credit: @elkespresso
The Strawberry Pavlova Waffle (AUD20, ~S$19.55) is a true stunner, almost looking too good to be eaten. It's strawberry overload: fresh strawberries, strawberry ice cream and strawberry jam, but a dollop of vanilla custard balances it all out. Lunch carries more savoury dishes, with salads and burgers like the Tempura Prawn Salad (AUD22, ~S$21.50) and Wagyu Burger (AUD19, ~S$18.55).
They also pride themselves on their coffee, made with freshly roasted Proud Mary beans.
Address: G044/12 Victoria Avenue, Broadbeach, Queensland 4218, Australia
Opening hours: 5.45AM-4PM, Daily
---
6. The Milkman's Daughter – vegan cafe with igloo-style seats
---

Image adapted from: @themilkmansdaughter_gc & @themilkmansdaughter_gc 
The Milkman's Daughter in Mermaid Beach has a certain rustic charm. It could be the whitewashed walls and leafy fronds, or maybe the igloo-style alcove that doubles up as a cosy seating area. Or perhaps that it's a vegan cafe but you wouldn't even notice the lack of meat.

Image credit: @themilkmansdaughter_gc
Here, their brunch plates are every bit as tasty as they are intricately presented. Their Lemon Ricotta Pancakes (AUD23, ~S$22.45) is a masterpiece with a generous scattering of fresh fruits and nuts atop.

Image credit: @themilkmansdaughter_gc
Those not looking specifically for vegan fare will enjoy the Farmer's Breakfast (AUD25, ~S$24.40). It's a twist on a classic big breakfast with vegan kofta (meatballs), baked beans, mushrooms, roasted veggies, two eggs done your way, and honestly, everything else you need to keep satiated for the rest of the day.
Besides coffee, true to their health and wellness mission, they also dole out cold-pressed juices, kombucha and wellness shots.
Address:  2/43 Alfred Street, Mermaid Beach, Queensland 4218, Australia
Opening hours: Mon – Fri 7.30AM-1PM | Sat – Sun 7.30AM-2PM

The Milkman's Daughter website
---
– Bars –
---
7. La Bella Cellar – All-white Mediterranean bar
---

Image credit: @wheretoeatgoldcoast_
They're keeping it classy at La Bella Cellar with a colour palette of all-white. Sounds stark, but this sophisticated wine bar pulls it off with its bare-bones interior. Their Mediterranean-inspired menu couldn't be more different though, with pages and pages of wines.

Image credit: @theinteriorduo
While it's mostly made up of the usual culprits – think Barossa and Yarra Valley – they also have the occasional bottle of old world wines from Rhone Valley and Burgundy. A glass of house wine ranges between a reasonable price of AUD12 (~S$11.70) – AUD15 (~S$14.65).
For a change of things, they do cocktails (AUD20, ~S$19.55 each) as well. These come with subtle twists on classics like Nonna's Negroni which has a splash of wild strawberry tanqueray, and Splice of Heaven that features OJ and cream.

Image credit: @labella.cellar
But before downing drink after drink, fill up on some good nosh – else, fond memories of this bar will be marred by an impending hangover.
Their food is mainly made for groups, and there's nothing better than a Cheese Board (AUD20, ~S$19.55) shared among friends. You can choose to add on cheeses like Burrata (AUD11, ~S$10.75), Bleu d'Auvergne (AUD9, ~S$8.80) or Adelaide Hills Triple Cream Brie (AUD8, ~S$7.80).
Address: 3 Deodar Drive, Burleigh Heads, Queensland 4220, Australia
Opening hours: Wed – Sun 5PM-12AM | Sat 12PM-2.30PM, 5PM-12AM | Sun 12PM-2.30PM
Telephone: +61 483 894 463

La Bella Cellar website
---
8. Fig + Frankies – Fairy lights-lit laneway bar with pink cocktails
---

Image credit: @figandfrankies
Melbourne might have the rep for being Australia's laneway city, but the Gold Coast has its fair share of hole-in-the-wall bars like Fig + Frankies. It's tucked along a cosy laneway in Broadbeach and far from other beachside touristy joints – you can expect a chill evening out with non-inflated prices.

Image credit: @figandfrankies & @figandfrankies
Gordon Ramsay will be pleased with this place: the menu is smartly packed into a single pager. Most of the plates are made for sharing, with starters like Lemon + Paprika Hummus (AUD14, ~S$13.70) and their much-raved Truffle Honey Haloumi (AUD13, ~S$12.70). They also do up a curious mix of Korean-influenced dishes, like Korean Beef Taco (AUD14, ~S$13.70) and Spicy Korean Cauliflower (AUD19, ~S$18.55).

Image credit: @figandfrankies
But it's the cocktails that are the true star here, refreshing in how they're simply named – the owners obviously wanted to keep the place unpretentious. Try Number Eleven (AUD22, ~S$21.50) for a heady mix of rye whiskey and coffee bitters, or Number Fourteen (AUD18, ~S$17.60) for a watermelon spritzer with rose vodka.
Address: 4/2707 Gold Coast Highway, Broadbeach, Queensland 4218, Australia
Opening hours: Wed – Sun 4PM-12AM
Telephone: +61 4220 26743

Fig + Frankies website
---
9. Frida Sol – Taco bar with $10 frozen margaritas 
---

Image adapted from: @fridasolpalmbeach & @fridasolpalmbeach
You should only go to Frida Sol if you're okay with a full-blown cheat day – their tacos and quesadillas are too delicious to resist. In fact, make sure you're there just before sundown to make the most of happy hour promos with AUD10 (~S$9.75) frozen margaritas and AUD6 (~S$5.85) house wine.

Image credit: @insidegoldcoast
The menu at this Mexican taqueria might seem conventional, but their tacos are all packed with flavour. Tacos start from AUD9/piece (~S$8.80), and you can choose flavours like Steak Chimichurri, Marinated Prawns or Pescado – a crispy coconut marinated fish.

Image credit: @fridasolpalmbeach
It's easy to chow down a few tacos in one sitting, but make sure to also try their margaritas before your stomach fills up. After a sweltering beach day out, a Frozen or Watermelon Margarita (from AUD16, ~S$15.60) makes a refreshing choice.
They also make their own Sangria for AUD9/glass (~S$8.80) and AUD32/jug (~S$31.25) along with cocktails like Espresso Martini (AUD19, ~S$18.55) and Passionfruit Mojito (AUD18, ~S$17.60)
Address: 1176 Gold Coast Highway, Palm Beach, Queensland 4221, Australia
Opening hours: Sun – Thu 5PM-9PM | Fri – Sun 12.30PM-10PM
Telephone: +61 ​​7 5525 7437
---
Best Gold Coast cafes, bars & accommodation
---
There's an allure to the Gold Coast. Maybe it's the easygoing way of life or that it's a much-desired escape from our 9-5 hustle, but whatever it is, this coastal city is one of our top picks for a getaway. While we already know that the scenery is breathtaking, the Gold Coast also has a vibrant food scene for us to explore – boozy brunches and laneway bars await.
Pair all that with seaside motels and boutique resorts, and you've got plenty of IG-worthy backdrops and fun activities on your hands.
It's also just an easy one-hour drive away from Brisbane so we can also easily fit in other picturesque sights of Queensland in our travel plans. While the Gold Coast might have been under the radar so far, book your tickets ASAP – we'll all be flocking to Queensland in no time.
Here's what else you can do in the Gold Coast and surrounding Queensland:
---
This post was brought to you by Tourism & Events Queensland.
Cover image adapted from: @thepinkhotelcoolangatta, @palmspringsburleigh & @thefoodhedonist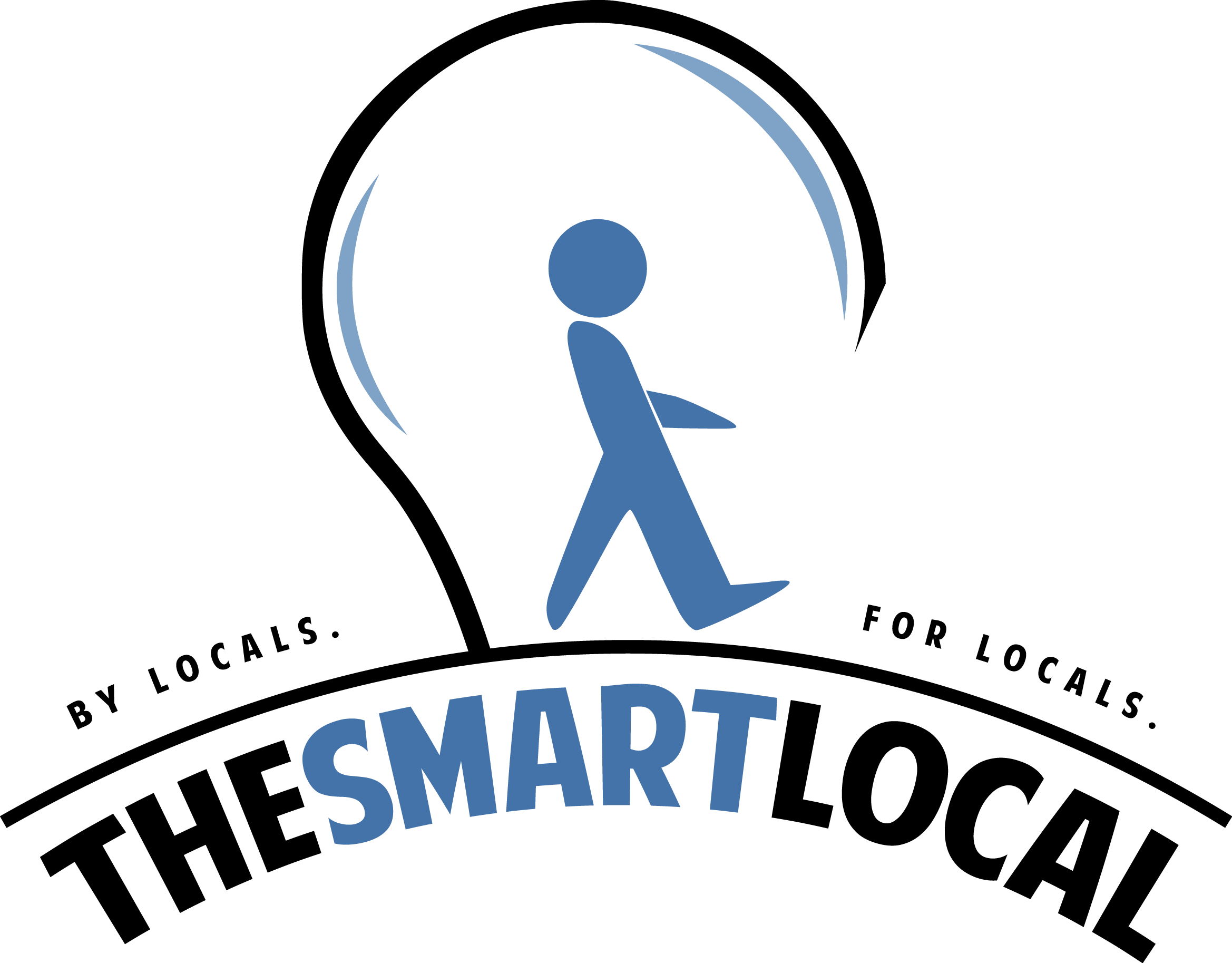 Drop us your email so you won't miss the latest news.