Capitol Singapore & CHIJMES Christmas 2021
---
For those eager to soak in the overseas Christmas vibes, Capitol Singapore and CHIJMES are definitely the places to be.
From now till 26 December 2021 you can look forward to these places being decked in Christmas decorations accompanied by Christmas markets, snowfall, and vintage sidecar tours. Here's a rundown of what you can expect:
---
Shop at the Capitol Kempinski Christmas Market
---
Nothing screams Christmas more than shopping sprees and an endless list of gifts to buy. Do it all at Capitol Kempinski Christmas Market where you can expect over 20 booths selling handmade gifts like necklaces and bracelets, and small bites from the restaurants of Arcade @ The Capitol Kempinski. 
The stalls are dressed from head to toe in Christmas lights and garlands that'll make you feel like you're in the middle of London's Christmas markets. With part of the market tucked indoors, you can also continue shopping in comfort without worrying too much about the warm weather.
This Christmas market runs from now till 26th December 2021 and will also be held on the Capitol Singapore website. Aside from accessories, you can expect a range of DIY kits and gift sets, so you'll be sure to find something suitable for all your loved ones.
Note: The Christmas market will be held in Basement 1.
Capitol Kempinski Christmas Market
Date: Now till 26th December 2021
Time: 12PM-8.30PM
Venue: Capitol Singapore, B1-20/27 (Opposite Ponggol Nasi Lemak) and Arcade @ The Capitol Kempinski, Capitol Singapore
---
Get artsy at the hands-on craft workshops
---
Aside from shopping for your gifts, you can also partake in hands-on workshops and bring home a DIY gift from the heart. These workshops run only on the weekends and start from $65. 

Festive ornament workshop ($80)
Image credit: Capitol Singapore
From bento-making ($150) to punch-needle ($80) workshops, there's a range of options for you to choose from. With experienced trainers to guide you through the 1-hour to 3-hour workshops, any inexperienced crafter can join.
Check out the full list of workshops.
---
Take IG-worthy shots with snowfall and a singing tree
---
While Singapore may be perpetually sunny, you can still experience a white Christmas at Capitol Singapore. During this season, there will be a snowfall experience from 7.30PM onwards where you can expect to be showered in gently falling synthetic snow. Not only will it be a fun experience for the kids, it's a great chance to grab some picturesque shots.
There will also be a Snow Play activity for children to enjoy. Pens filled with fake snow will be set up for kids to roll around in and soak in the winter wonderland experience. 
Capitol Singapore will also set the mood with Christmas carols with their Capitol Kempinski Singing Tree. This 8M-tall Christmas tree will be lit up with strings of fairy lights and will play familiar Christmas carols. Screenings of caroling from the likes of Voices of Singapore (VOS) will also be played.
Snowfall
Date: Now till 26th December 2021
Time: 7.30PM, 8PM, 8.30PM, 9PM, Daily 
Note: Capacity is limited to 35 pax each session
Snow Play Domes
Date: Now till 26th December 2021
Time: 12PM-9.30PM, Daily (Last entry at 9PM)
Price: $5 for half an hour entry
Venue: Capitol Singapore, B1-20/27(Opposite Ponggol Nasi Lemak)
Note: Visitors must be a minimum age of 3-years-old; socks (available at $2.50/pair) & masks must be worn inside the domes.
Capitol Kempinski Singing Tree
Date: 10th – 26th December 2021
Time: 7.30PM & 8.30PM
---
Embark on a Sidecar Civic District Tour
---
Capitol Singapore will also be offering the Capitol Singapore & CHIJMES Sidecar Civic District tour around the Civic District for you to revisit iconic heritage landmarks. This 7-stop tour will take you through:
Hill Street Fire Station: Singapore's oldest surviving fire station
Fort Canning: To revisit life through the eyes of early settlers
Armenian Street: Home to Singapore's first Armenian settlers in the 1800s
The National Museum: Singapore's oldest museum with a history that dates back to 1849
Padang: A location that has been a part of key events throughout Singapore's history
Purvis street: Old coffeeshops
CHIJMES: Home to two national monuments: CHIJMES Hall and Caldwell House
Each booking of the 1-hour-long tour ($180) will entitle you to $20 Capitol Singapore and CHIJMES gift vouchers. This is on top of a 20% discount voucher which you can redeem at  Perennial Online – Perennial's own online delivery platform. You can also book 2-hour tours ($360) online and receive $40 Capitol Singapore vouchers and a 20% discount code at Perennial Online.
Vintage sidecars will also be displayed at Capitol Singapore and CHIJMES for plenty of photo-ops. There will also be an appearance from Santa for your kids to make some Christmas memories. For just $5 you can bring home a photo memento with father Christmas.
Capitol Singapore & CHIJMES Sidecar Civic District Tour
Date: Year-round
Time: $180 for a one-hour tour | $360 for a two-hour tour
Venue: Capitol Singapore's Outdoor Plaza
Sidecar Display
Date: Now till 26th December 2021
Time: 12PM-9.30PM
Venue: Terracotta, CHIJMES
Sidecar Santa Photobooth
Date: Now till 26th December 2021
Time: 12PM-9.30PM
Price: $5 per photo
Santa's Appearance: 7PM-7.30PM | 8PM-8.30PM
Venue: Capitol Singapore, Outdoor Plaza 
Tickets can be purchased at B1-20/27 (Opposite Ponggol Nasi Lemak)
---
Experience overseas vibes at CHIJMES' skating rink
---
Picturesque scenes of people ice skating are synonymous with the definition of a Winter Wonderland. Complete with periodic snowfall and Christmas lights, CHIJMES will be having a skating rink located on the Mini Lawn. 
Entry costs only $5 for 30 minutes, and rental of skates ($5) are available if you don't own a pair. For beginners, you can also rent a guide ($5) if you want to skate around with more confidence.
After working out your leg muscles, you can also head into CHIJMES Hall to catch projection and light shows across the hall. But to make the trip to CHIJMES even more meaningful, give thanks to your loved ones every Friday – Sunday by submitting a message of dedication which will be displayed for you to see.
Skating Rink
Date: Now till 2nd January 2022
Time: 5PM–9PM, Daily
Venue: Mini Lawn, CHIJMES
Rates: $5 for 30-minute entry
Rental: Shoes ($5/pair), Socks ($2.50/pair for sale), Guide and/or guard rental ($5 respectively, per entry)
Note: Minimum age for entry is 12 years old.
Projection Mapping and Message Dedication
Date: Now till 26th December 2021
Projection Mapping: Mon – Thu
Message Dedication: Fri – Sun
Time: 7.30PM-10PM, every half an hour
Venue: The Lawn, CHIJMES
---
Celebrate Christmas at Capitol Singapore and CHIJMES
---
There's always more to Christmas than just pretty decorations and shopping, so head down to Capitol Singapore and CHIJMES and experience a grand festive atmosphere for yourself. From Christmas markets, vintage sidecar tours, and a skating rink, there's plenty to see and many opportunities to make memories with your loved ones.
---
This post is brought to you by Capitol Singapore and CHIJMES.
Photography by Ian Sim.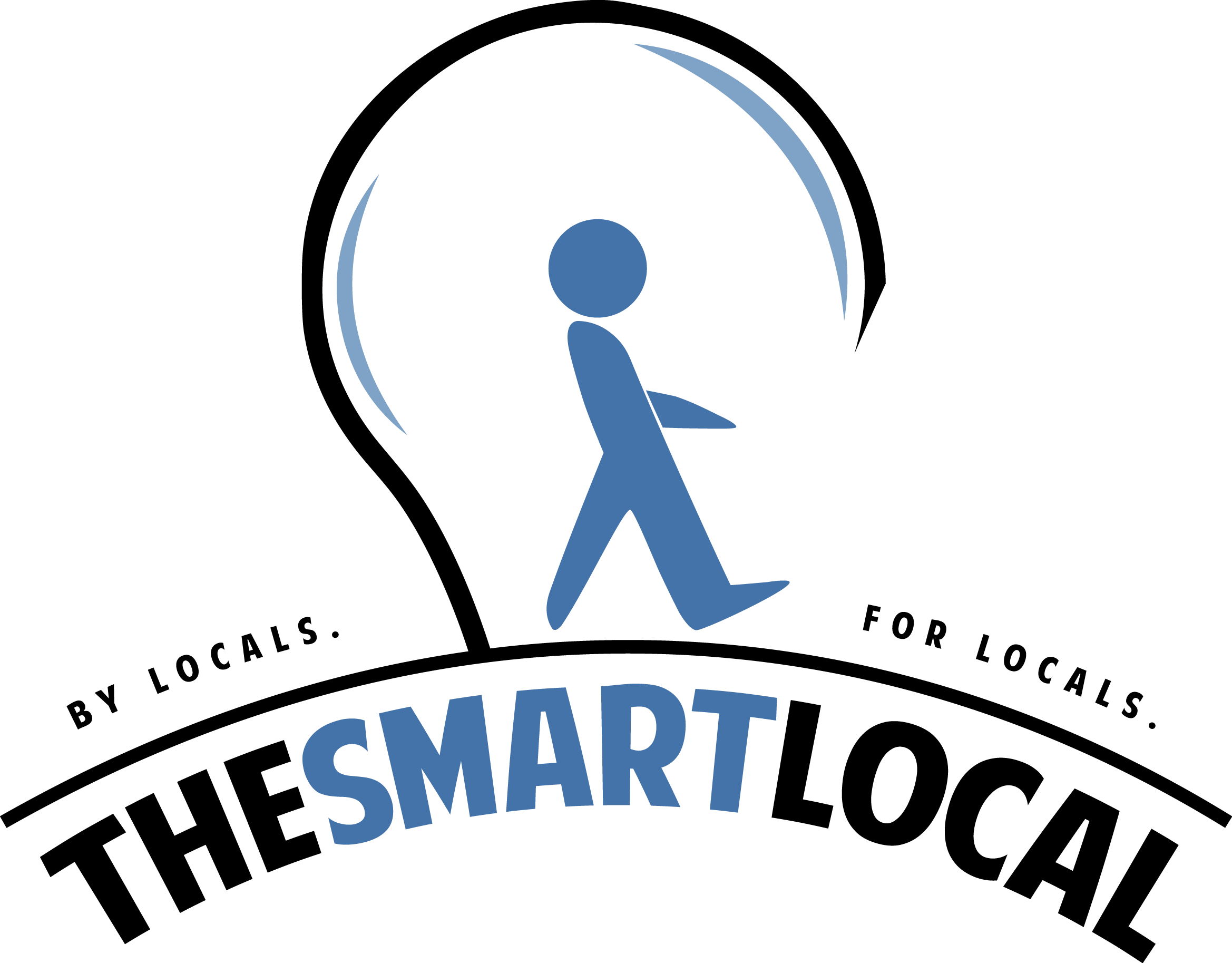 Drop us your email so you won't miss the latest news.