Getting around KL guide
---
Kuala Lumpur is one of the go-to destinations for short vacations from Singapore. Non-locals who don't drive may not know the ins and outs of getting around. Well, look no further than this guide to help you get around Kuala Lumpur – including tips on getting to the city centre from the airport, taking the public transport, and day trips out of the city. 
---
– From KL International Airport to the city –

---

Image credit: Unsplash
If you're arriving by plane, your first destination within KL would probably be KLIA or KLIA 2. Touching down in a different city may be a disorienting experience, so we've sussed out the best ways to get from the airport to your accommodation within Kuala Lumpur. 
---
Trains – KLIA Ekspres & KLIA Transit
---

Image credit: Randwick
Commuting via train is the most cost-efficient way to travel to and from KLIA. There are 2 train services that share the same tracks: KLIA Transit and KLIA Ekspres. Both options will provide you with a scenic view into the city. You can also purchase tickets in advance ahead of your arrival so you can arrive stress-free. 

Image credit: KLIA Transit
For those who have no qualms about spending time on the commute, KLIA Transit would be the best choice for you. This is your standard train service that stops at every station in between KLIA and KL Sentral. A ticket price for KLIA Transit will set you back RM50 (~S$15.40) for a 1-way trip into the city.
Now, if you've had a long flight and are feeling a little knackered, the KLIA Ekspres provides a straight route from the airport to KL Sentral without making stops at the stations in between. A single trip costs RM55 (~S$16.94), but you might just get a sweet deal on Klook from S$15.09.
Purchase tickets for KLIA Ekspres.
---
Buses – Airport Coach, Aerobus, Suasana Edaran
---

Image credit: Airport Coach
Buses are also another transport option from the airport. Multiple coach operators such as Airport Coach, Aerobus, and Suasana Edaran provide trips from KLIA to KL Sentral at affordable prices of RM10 (~S$3.07). Travel time via bus will take about an hour, depending on traffic. 
Bus tickets can be bought online or at the KLIA Bus Station located at level 1 of the KLIA Main Terminal Building. Alternatively, you may also head to the Transportation Hub located at level 1 of Gateway@klia2 Mall to get your hands on coach tickets. 
---
Taxis & private hires
---
If you're travelling in a bigger group or are just looking to arrive at your destination in the shortest time possible, taxis and private hire vehicles are viable options. Taxis are available from the Transportation Hub for an approximate price of RM74 (~S$22.72) if you're heading to areas within KL. As an alternative, you can also go for private hire car services such as Grab.
---
– Public transport options in Kuala Lumpur –  
---

Image credit: Unsplash
That wasn't such a long journey was it? Now that you've made it into the city, it's time to go exploring. For that, we'll be giving you the low-down on your options in KL. 
At this juncture, we'd recommend you to get your hands transportation cards such as Touch 'n Go and MyRapid. These cards are available at ticket counters, convenience stores, and petrol stations. If not, single-trip tickets are also available for the transportation modes below.
---
Light Rail Transit (LRT)
---

Image credit: Wikipedia
The Light Rail Transit (LRT) is one of the most efficient transportation options available within KL. There are 3 lines – namely, Kelana Jaya, Sri Petaling, and Ampang that provide locals and tourists access to landmarks such as the Petronas Towers, Menara KL, as well as Petaling Street. 
LRT services are available from 6am daily and run at a frequency of 5-7 minutes, so you won't have to expect a long wait in between trains. Across the 3 lines, the LRT system covers anywhere from the city centre and even areas on the outskirts of KL. If you're looking to navigate the city like a local, travel on the LRT to get to KL's heartland areas.
---
KL Monorail
---

Image credit: Wikipedia
In addition to the LRT, monorails are another option to consider depending on your destination. The monorail system connects popular locations such as KL Sentral, Bukit Bintang, and also Titiwangsa which are great shopping locations. The monorail system also connects to the LRT system for a seamless journey. 
The monorail system starts its operations from 6am, but do expect slightly longer waiting times as trains are expected to arrive once every 7-12 minutes. 
---
Taxi & ride hailing
---
Image credit: @taxispotter
If you're all about that convenience and comfort, there's no argument that taxis and ride hailing are the way to go. A pro tip from us: always opt for metered fare whenever possible. That way, there'll be no disputes regarding unethical fare hikes. TL;DR: if there isn't a metre, get outta there fam.
As a base rate, taxis in KL are kept at RM3 (~S$0.92) plus RM1.25/km (~S$0.38) travelled. That being said, tolls and surcharges do apply to the metered fare – so do take note of this.  
---
– Popular day trips from KL –
---

Batu Caves in Selangor, a 30-minute drive from Kuala Lumpur.
Image adapted from: @__explore_theworld__
While you're here in KL, why not take some day trips to explore beyond the city centre? Most visitors skip attractions outside KL city centre because there's a misconception that you need to own or rent a car to get there. We're here to prove them wrong – with some interesting locations that are worth the trip and tips on how to get there.
---
Batu Caves – 272 rainbow steps
---

Image adapted from: @ale.jago26
If you're someone who hates taking the stairs, we apologise. What we don't apologise for however, is what awaits you at the end of your arduous journey. A beautiful view and a spiritual experience, what not to like right? 
Beyond the 272 steps of Batu Caves is a temple within a limestone cave that's sure to take your breath away. And while you're at it, don't forget to grab a few photos for the 'Gram.
Distance from KL city centre: 12.9km
How to get there: Direct train service from Kuala Sentral station to Batu Caves station via KTM Komuter. Tickets cost RM2.60 (~S$0.80) for a one-way trip. Alternatively, you can also take a Grab or taxi, which costs around RM25 (~S$7.69).
Book a day tour to Batu Caves.
---
Bukit Tinggi – Japanese village
---

Image adapted from: @eina_corina
If you've exhausted all Studio Ghibli-esque photo ops in Singapore, the Japanese Village at Bukit Tinggi is a breath of fresh air across the border. Here, you can find koi ponds and even witness a tea ceremony at a Japanese tea house. We're sure you have dreams of visiting Japan; and if you can't make it there just yet, this is a worthy alternative. 
Distance from KL city centre: 49.2km
How to get there: The most direct mode of transportation is to get on a taxi from KLCC to Bukit Tinggi. Estimated fare is from RM94-RM113 (~S$29-S$35).
Book a day tour of Bukit Tinggi and Japanese Village. 
---
Taman Negara – Adventure in the Malaysian wilderness
---

Image adapted from: @yattabdullah
For our outdoorsy friends out there, this might just pique your interest. Taman Negara has all to offer to those looking to spend their day within the lush greenery. In this tour, you'll be able to trek around away from the hustle and bustle of the city and also take part in hunting and gathering alongside the aboriginal community. 
Distance from KL city centre: 197km
How to get there: Travel coach departing from Travelodge City Centre via Bus Online Ticket. Tickets start from RM95 (~S$30) for a one-way trip.
Book a day tour of Taman Negara. 
---
Singaporean's guide to transport around Kuala Lumpur
---

Image adapted from: @vivekmuralidharan13
With travel ramping up again, we hope this makes your commute within Kuala Lumpur way simpler. In addition to that, you now know the best places to stay too. Perhaps it's time for your next Kuala Lumpur adventure – just don't forget to take this guide with you. 
For more travel articles, check these out too:
---
Cover image adapted from : @__explore_theworld__, Wikipedia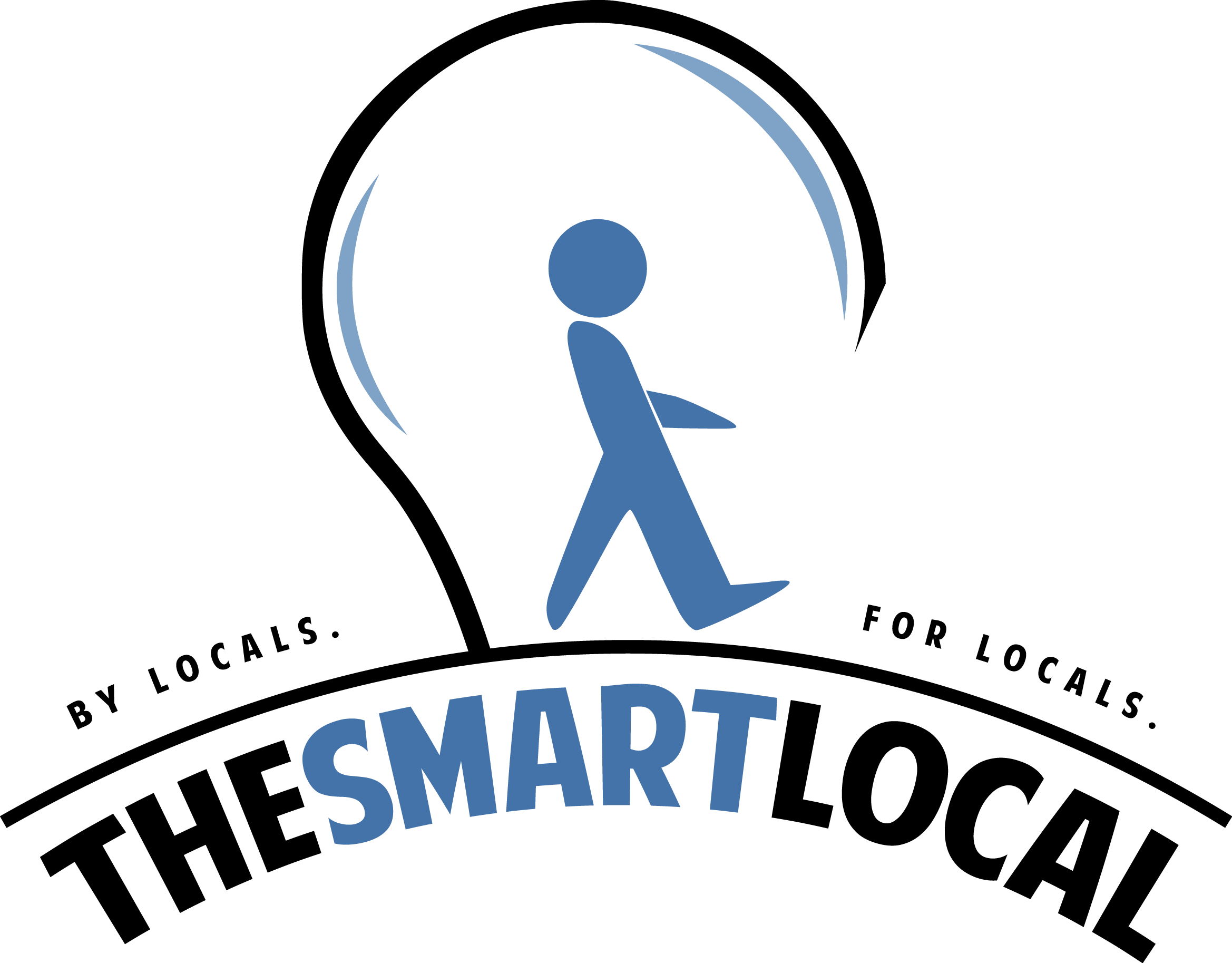 Drop us your email so you won't miss the latest news.