Gain City – The Megastore With It All
'Nobody said it'd be easy, nobody said it would be so hard,'; I couldn't think up a better anthem for entering full-fledged adulthood. Now I spend less time in malls and more in furniture stores, buying insurance and paying bills, bills, bills. How did our parents do it??
Being a lazy adult certainly has its benefits – now I'm constantly on the hunt for life hacks to make being an adult even marginally easier, and this sparkly new multi-purpose megastore is one of them.
1. See the WORLD'S FIRST 8K television.
Confession: I have adjusted a television antenna before. Yes, the rabbit ear ones, attached to the TV set. Yes I hear you, please stop calling me auntie.
Regardless how old you are, I'd bet you've never come across this:
To put things into perspective, there are more pixels in this TV alone than the number of people in Singapore. Every single pore of your favourite DOTS character will be visible, so crisp you'd think it's in 3D. The future is NOW.
Can we please appreciate this glo up? I obviously didn't get the memo that the latest TVs are almost paper-thin – so slim, it looks almost two-dimensional. How do they even fit cables in there? #science.
Chock full of the latest gadgets and gizmos, step into this megastore and you'll be reeling – or in my case, feeling about a hundred years old.
2. They have EVERYTHING you need for a new home
Congratulations! You've popped the 'will you BTO with me' question, but that's only half the battle won – now begins your arduous three to five year wait before getting officially hitched. On the bright side, that means oodles of time to make your dream home a reality!
I thought Gain City was a mere electronics retail giant, but seems I've been proven wrong once again.

Because nothing mattress more than good bedding.
They have everything from the modern to the mundane, so pimping out your new home won't entail multiple trips for paint, bedding, electronics, cookware etc. Case in point: they have a whole Kitchen Hobs and Hoods display, including built-in hobs from Rinnai, ovens from Turbo-Italia and a stylish Mayer Steam Oven, for a fancy kitchen to show off that you're winning at life as a 20-something.
@Gain City: throw in a supermarket and I'm sold.
3. Get your moment of fame and a selfie on the big screen!
My Facebook profile hides deep, dark secrets – I was one of those who documented EVERYTHING, whether I was "feeling very hungry" or had some flurry of pre-pubescent thoughts. Thank goodness for Snapchat, where stories are temporary and won't come back to haunt me.
And if you always wanted to live like a Snapchatter, here's how to get plenty of eyes on your selfies: be immortalised (at least for a few hours) on Gain City's digital selfie wall with their selfie machine on the second floor.
Now shoulders back, and work that Ear Scratch/neckache pose!
4. Put your eye in the sky at their rooftop observation deck
You know you're in an undiscovered part of Singapore when the nearest high-rise building in sight is nothing but a silhouette.
Ride the elevator up to floor "R" to get a bird's eye view of Sungei Kadut and the beyonds. Pretty much a ghost town in the day since there's indoor carpark space available, this photogenic rooftop carpark is also the highest vantage point in Sungei Kadut, with no glass or concrete in frame.
Peek through the observation binoculars for an unparallelled view of low-lying buildings and vegetation – the 'foreign feels' are seriously real. To make the most of this hidden gem, you'll want to visit during the golden hour for flat-out magical #OOTD shots against the glittering unobstructed sunset.
5. Discover Mandai army officers' secret dining spot

Gain City Beef Burger ($12.90)
Be in the army for more than 2 years, and you're sure to learn some tricks of the trade to escape a lifetime of field rations and canteen food, even in the most ulu areas like Joo Koon and Mandai. Okay, to be fair Sungei Kadut is no cafe-hopper's paradise, and you're essentially limited to Gain City's two in-house bistros for sustenance. But oh, were we in for a surprise.
Lunch was a grand affair – the damage from Happy Cafe's grub came up to no more than SGD15 per person, and the food exceeded all my expectations. Their namesake burger was so satisfying, heaped with cheese atop a hearty, juicy beef patty paired with salad and fries.

Claypot Chicken Mushroom Rice ($7.90)
We were told their claypot rice was a perennial favourite. Served within minutes, the succulent chicken pieces were seemingly never-ending, though the rice could afford to be a bit more charred. Paired with their addictive chili sauce, this drool-worthy pot feeds two, or one especially ravenous mouth. 10/10 would recommend!
P.S. If your phone's running low, look out for this phone charging station at Lucky Cuisine and Information Counter (Level 1).
6. They literally guarantee the best prices in Singapore
So Gain City has a "8 Days Lowest Price Guarantee", i.e. if you find the same item with a lower price tag, they'll refund you up to 3.5 times the price difference. No, Carousell buys unfortunately not included.
But if your inner auntie is still not appeased, this little nook on the third floor will guarantee even more bang for your buck. They always keep their dedicated special deals section well-stocked; our visit saw small appliances galore, from $40 off a stand mixer to $70 off a hi-light cooker.
Just remember, green means go. Kiasu a bit, or forever hold your (more expensive) piece.
7. Hitch a ride on these futuristic wheels
When robots take over the world, I'd want these rides on my side.

Okay, I tried.
These hand-free segways are skateboards on crack, one step away from a hoverboard. You lean forward to go forward, lean backward to reverse, put pressure on your right foot to go right and vice versa. Though I could do nothing but spin – I must have one very heavy right foot.
Klutzes like me should stay far far away from these new-fangled contraptions and stick to (1) bicycles or (2) these motorised one-seaters that move slower than the speed of walking, but are still plenty fun.
8. Find out how much you're really paying for your aircon!
Sun's out, I'm in(doors). I'm allergic to the hot weather, and air conditioning is my best friend. Here you and your best friend will be in safe hands, hands that've been in the business for over 3 decades.
They're the only retailer where the air-conditioners are up and running, so you know if you're getting your money's worth.
Spy the little red numbers? Another perk of having a live display is you know right off the bat how much energy your appliance consumes. For the energy-conscious, all the numbers are laid out for that extra peace of mind.
About Gain City
Singapore's largest air-con retailer, Gain City started out in a small Kampung in 1981, eventually opening their first retail in 1983 and expanding their product range beyond air conditioners.
Their 11-storey megastore spells change for the retail landscape in Sungei Kadut, sporting the largest display of air-conditioners, home and consumer electronics and IT products in Singapore, alongside furnishing and improvement departments. This one-stop megastore is the largest local electronics and home appliance store in the north-west region of Singapore, and a pioneer of the International Furniture Hub in Sungei Kadut.
Grab some premium pillows at a discounted price exclusive to TSL readers!
Be one of the first 100 readers at Gain City score a branded pillow at their Bedding Station for just $3.50 (U.P. $19), while stocks last. Here's how:
Step 1: Like and share this post on Facebook
Step 2: Present this post to the Gain City staff stationed at the Bedding and Furnishing Station on Level 4 for verification
Step 3: Claim your new branded pillow (limited to 1 pillow per reader)
Offer is only valid 9th and 10th July 2016. Fastest fingers first!
Getting There
Address: 71 Sungei Kadut Drive Singapore 729577
Contact: 6899 1212
Opening Hours: Daily 11am to 10pm
Webiste: https://www.gaincity.com/
Follow them on Facebook and Instagram for more!
Directions: Take their shuttle bus from either Yew Tee (every 8 minutes) or Choa Chu Kang (every 13 minutes) direct to the Gain City Megastore @ Sungei Kadut.
---
This post was brought to you by Gain City.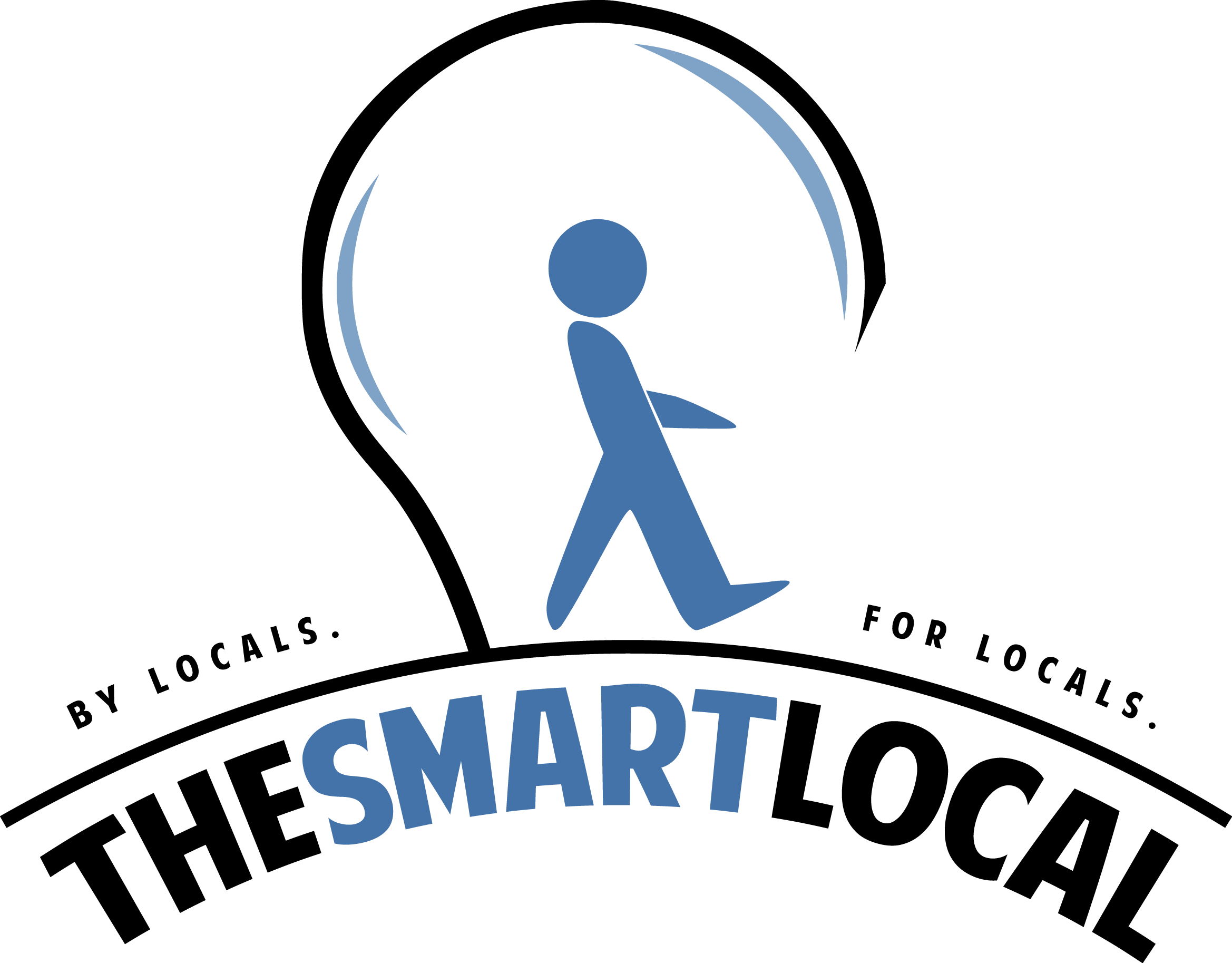 Drop us your email so you won't miss the latest news.