Treat Yo Self This July

Source: @qiwenmabel
July signals the end of the June "holidays", but back to work season doesn't apply if you've never had a break to begin with. While everyone's lugging their bums and backpacks back to school, whip out your wallet and hit the streets. It's time to treat yo self for surviving the first half of 2016.
From thick stacks of droolworthy Japanese pancakes to salted egg fish and chilli crab fastfood, this list of 20 new cafes and restaurants will give you enough food comas for the rest of the year – or at least till next month's list rolls around.
Cafes
1. Senate Coffee
Source: @jsnjnr
It's official: 2016 is the year of the mighty grain bowl. With chirashi dons and ninja bowls in the trending foods scene, the folks behind The Populus Coffee have launched their own take on this comfort grub with healthy version.
While most cafe foods are rich indulgences, Senate Coffee's rice bowls are healthy – like a really delicious substitute to your daily caifan, coming in different toppings ranging from grilled cod to pulled pork, roast chicken and more.
Address: 1 Pickering St, 048659
Contact: https://www.facebook.com/SenateCoffee
Opening Hours: Weekdays 8am – 8pm Weekends 9.30pm – 2.30pm
2. Kyushu Pancakes
These Kyushu pancakes have finally landed in Singapore, and it's well worth the hype. These aren't your typical flour and butter pancakes; instead, they're made with 100% Japanese ingredients air-flown from all over Japan – we're talking a pancake mix with 7 different grains, without processed starch or added emulsifiers – so you can dig in with slightly less guilt.
The Japanese like things fuwafuwa – light and fluffy – and you bet these are one of the fluffiest pancakes available in Singapore. Matcha lovers will love the Matcha Mont Blanc ($18) for its airy texture and light matcha cream, and you definitely won't be getting any dough comas from these light-on-the-palate pancakes. Great for an after-dinner dessert!
Address: 275 Thomson Rd, 307645
Contact: http://www.kyushu-pancake.sg
Opening Hours: 11AM – 9PM
3. Fish & Chicks
Salted egg yolk is the new cheese dip of the year, and it's everywhere. From filling croissants to being drizzled over McDonalds' burgers, this beloved local flavour has now infiltrated the realm of the British staple Fish and Chips, and we say the combination's utterly brilliant, mate.
With a quirky name like Fish and Chicks, you know you've come to the right place for some funky-tasting grub. This homegrown Ang Mo Kio kopitiam stall opened its first fast food outlet at Cineleisure, serving up good old crispy fish and chips with a local twist: chili crab and savoury salted egg yolk sauce in place of the mainstream mayo. These So-Singaporean flavours complement the crispy battered fish so well, and there's no better sensation than the satisfying ccrruuunch when you bite into salted egg yolk slathered fish. Hungry yet? We are!
Address: Orchard Cineleisuire, 8 Grange Road, 239695
Contact:: https://www.facebook.com/fishnchickssg
Opening Hours: 11AM – 10PM
4. Steam Box
Source: @pinkypiggu
If you think you can DIY this at home, you're right. But we daresay you can't cook it as deliciously as Steambox does. Using the latest steam technology, fresh ingredients go into a steamer and are ready to eat in all but 3-6 minutes. The flavourful drippings go into a second layer below the steaming pan, where a pot of clam-brewed congee is simmering. Think Mookata, but healthier.
Fans of hotpot and grill can find a healthier and quicker alternative in Steambox, where high pressure cooking allows your fresh seafood and vegetables to cook within minutes, without being submerged in soup and losing its crunch. And since it's all steamed, you can pig out guiltlessly, and enjoy your congee after. Guilt-free meal, check!
Address: 68 Serangoon Garden Way
Contact: 6281 6939
Opening Hours:Tuesday to Friday 11AM – 3PM, 6PM – 11PM, Weekends 11:30AM to 11PM, closed on Mondays
5. Kaisen Ichi
Source: @larvitar
Why indulge once a week when you can do it every day? With a serve-up that's packed full of flavour and nutritious goodies, you'll be checking off balanced meal after meal with this healthy lunch option. Indulgence comes in the form of the Beef Steak Don ($16), with its tender strips of juicy beef atop fragrant Japanese rice garnished with savoury veggies and the sous-vide egg for all that oozy goodness.
Other favourites include the Kaisen Bara Chirashi Don ($18) of course, and the quirky Green Tea Rice combo, Dashi Chazuke, for the adventurous souls. Located in the heart of the CBD at Mapletree Business City, Kaisen Ichi can get quite crowded during the lunchtime rush, so time your visit wisely.
Address: 40 Pasir Panjang Road #02-36 Mapletree Business City Singapore 117383
Contact: http://www.kaisen.com.sg
Opening Hours: 11.30AM – 10PM
6. Pits and Pans
Source: @veekymomo
Tucked away in the far West in Nanyang Community Club, Pits and Pans is the ulu cafe with good fare that hasn't been discovered – yet. This homely cafe hosts chill vibes like no other along with their wallet-friendly burger sets, so you can pig out to a good serving of chunky fries and bulky patties, and still have money for dessert.
No visit to Pits and Pans can go without their Honey Cajun Wings, which pack a tangy sweet spice no chili-loving Singaporean can resist. Highly addictive, and wholly worth travelling to the West to.
Address: Nanyang CC, 60 Jurong West Street 91, #01-04, Singapore 649040
Opening Hours: Tuesday to Friday 12PM – 10PM, Weekends 10AM – 10PM
7. Dutch Baby Cafe
Just when you thought you've Instagrammed enough pancakes to last a lifetime, here comes another eye-catching one – served straight off the pan. These novel pancakes taste like a mix between a sugary thin crepe and a full-bodied omelette, sprinkled with fruits and berries for added taste. Definitely a must-try for all pancake lovers!
Address: The Paragon, B1-13, 290 Orchard Road, Singapore 238859
Contact: https://www.dutchbabycafe.com.sg
Opening Hours: 10AM – 10PM
8. Nice Day Taiwanese Desserts
Source: @lancetaey
Keep the summer heat at bay with this sweet "Milky Snow Mountain" from Nice Day Taiwan desserts. Chock full of flavoured ice and traditional sweet treats like creamy red beans, taro balls and nata de coco, this ice bowl definitely lived up to its name as a decadent dessert.
Value hunters will love the generous servings of grass jelly and toppings, making every bite one of flavour-packed indulgence.
Address: Tiong Bahru Plaza Food Street #02-111A, 302 Tiong Bahru Road Singapore 168732
Opening Hours: 11AM – 10:30PM
9. Soobingbing
Source: @__linlee
Just when you thought you've tried all the bingsus in the market, Soo Bing Bing drops this glorious Thai Milk Tea Bingsu bomb ($8.50) that's almost too adorable to be eaten. Coming from the shop that brought the famed Raindrop Cake to Singapore, this cutesy character bingsu will make you wish all desserts could be this cute, and taste good as well.
Imagine flavoured snow ice melting in your mouth to become super creamy Thai Milk Tea, mixed with chewy pearls and crunchy almonds. There's no better way to stave off the heat than this!
Address: Westgate #03-01, Singapore 608532
Opening Hours: 5PM – 10PM (Sun-Thu), 1PM – 10.30PM (Fri-Sat)
10. Chong Wen Ge
Source: @stormscape
We Singaporeans love exotic foods, better yet those with a local twist. Incorporating bits of Peranakan history into its ambience and food, Chong Wen Ge is the new hipster haunt for all things unprecedented in the cafe scene. Its location might already stir your interest – this quaint Peranakan cafe is located beside the Thian Hock Keng temple.
Source: @aaudreyylee
Serving up traditional local delights like Nonya Mee Siam ($6.80), Nonya Laksa ($8.80) and Nonya Kueh, Chong Wen Ge pays tribute to some old-time favourite dishes our ahma may have made for us. We like the novelty of eating kueh at teatime, and sipping giant Teh Cs in this colourful cafe.
Address: 168 Telok Ayer Street Singapore 068619, beside Thian Hock Keng Temple, nearest MRT Telok Ayer
Contact: 8688 3028
Opening Hours: 7:30AM – 6PM, 9AM – 6PM
Restaurants
1. Hajime Tonkatsu and Ramen
Source: @dugoneats
Go rah rah for ramen! There will never be enough ramen stores to stem our Singaporean queues; and this new ramen joint is one promising addition. Helmed by the ex-head chef of the established Tampopo ramen chain, Hajime serves up hearty ramen broth with a specialty in anything Tonkatsu.
Its specialty pork cutlets are famed for being flavourful and juicy without the characteristic cloying taste of oily deep fried pork. Those with black hole stomachs will find free flow cabbage and rice to be a good throw-in bonus indeed.
Address: MyVillage @ Serangoon Garden, 1 Maju Avenue #02-07/8/9 Singapore 556679
Contact: http://www.hajime.com.sg
Opening Hours: 11:30AM – 3:00PM, 6PM – 10PM daily
2. Chow Fun Bar and Restaurant
Wouldn't we all love to try every single item on a menu? Well, this is one rare restaurant that serves up its goodies in small tasting portions, so you can cast your net wide and try everything on the menu.
With 18 different variations of Asian and Western-inspired noodles, local zichar delights and happy hour all day every day, you'll be spoilt for choice ordering up a tasting feast at this value-for-money restaurant.
Address: #01-08 The Grandstand,, 200 Turf Club Rd, Singapore 287994
Contact: 6464 6900
Opening Hours: 11AM – 12AM
3. Tang Restaurant and Bar
Source: @gninethree
We've had Japanese steamboat, Chinese steamboat, but now Szechuan steamboat? Tang Restaurant and Bar brings up the heat with authentic Szechuan steamboat, complete with intense spices and flavourful ingredients to shock your tastebuds.
With value-for-money sets like the Premium set ($89+) for 2 pax which comes with 11 courses and the Economic Set ($69+) for 2 pax, you'll be feasting like a king without bombing a hole in your wallet.
Address: 25 Keong Saik Road, Singapore 089132
Contact: 6221 1760
Opening Hours: 12PM – 2:30PM, 5PM – 11:30PM (Sun – Wed) 5PM – 12AM, Last Order 11PM (Thurs – Sat)
4. Superbowl Fastfood Restaurant
Source: @superbowlsg
With a famous name like Superbowl, you can't help but hope this addition to the rice bowl scene lives up to its name. With a selection of fish that ranges from swordfish sashimi to flame-torched salmon and tuna, you'll never be bored of trying these in your lunch hour.
Its convenient location in the CBD area of Circular Road makes it a popular lunch destination for nearby office workers, and for just $10 a bowl, we understand why.
Address: 8 Circular Road 3rd Floor, Singapore 049364
Contact: 6557 0467
Opening Hours: 11AM – 3PM
5. Broth House
Source: @veronicaphua
Broth House takes fusion food to the next level. If you've always wanted to find out what Asian-Aussie soft shell crab tastes like, you'll have to check out this Asian restaurant that throws in poached eggs, Vietnamese pho and lemongrass, and tapas into the mix.
Source: @dix
With their menu priced affordably under $10, Broth House will be your next budget food haunt when you're craving Nam Nam but still want to eat your poached eggs. Yay for the two-in-one food mixes!
Address: 23 Arab St, 199722:
Opening Hours: 11AM — 10PM
6. The Butcher's Club Burger
When thinking of the ultimate pig-out feast, burgers almost always top the list of choices. A good hearty burger can propel you straight to food coma heaven, and The Butcher's Club Burger does that with their hearty rich burgers. No burger joint makes the classic cheeseburger taste as good as The Burger, made without marinade and only with a secret seasoning, with a slab of beef that's smokily grilled on the outside, and perfectly medium rare on the inside.
What's unique and commendable about The Butcher's Club Burger is their dry aging process that takes any time from 7-30 days, keeping all cuts of their house Australian beef fragrant and chock full of flavour. Hardcore carnivores should definitely check this gem out.
Address: 3A River Valley Road, #01-01B Clarke Quay, Clarke Quay, 179020
Contact: 6837 0675
Opening Hours: 12PM – 3AM
7. UsQuBa
With cuisine hailing from the far off lands of Scotland, Usquba is the newest exotic addition to the fine dining scene. Expect lobster courses of the highest order, and roast meats seared to medium rare perfection. Seafood lovers will find the fresh sashimi at UsQuBa delightfully succulent and refreshing, but be warned – you may not be able to go back to supermaket sashimi after that.
Whether you're having a fancy lunch or some wine and dine, the ambience at UsQuBa, with its clear natural lighting and warm hues will be sure to surround you in some feel good vibes. We made our own trip down to UsQuBa and rated it a whopping 8/10 – that's just how much we loved this Scottish place.
Address: 1 Fullerton Rd, Singapore 049213
Contact: http://www.usquba.com
Opening Hours: Monday – Thursday 11:30AM–12AM | Friday- Saturday 11:30AM–1AM | Sunday 11:30AM–10PM
8. Beast and Butterflies
The taste of the high life comes alive at M Social's new restaurant, Beast and Butterflies. The invitingly cosy setting and delectable taste of the fusion cuisines make it a highly promising new entry, and its crowd favourite, the Lobster Porridge ($28), doesn't disappoint.
Brewed in a soothing Teochew style crab porridge broth and packed with half a lobster, abalone and dried scallops, this seafood pot may just be one of the most value for money items in the market.
Lunch timings are limited to 11.30am to 2.30pm, and dinner starts promptly at 5pm, lasting till 10.30pm.
Address: 90 Robertson Quay Singapore 238259
Contact: reservations.mss@millenniumhotels.com
Opening Hours: Weekdays : 07.00AM – 10.00AM, Weekends & PHs : 07.00AM – 10.30AM, Lunch 11.30AM to 2.30PM, Dinner 05.00PM to 10.30PM
9. Riverside Grilled Fish
Behold the almighty whole fish, splayed in a mala chili oil and peppers bath. This Chinese restaurant takes intense to the next level, with their special sauces of the Signature Fragrant Spicy Sauce, sweet Black Bean Sauce, and fiery Ma La for the challenge hunters. Choose from four grades of fish and eight sauces to soak the fish in,and even add toppings like tofu skin to your fish bath.
Address: Raffles City Shopping Centre, #B1-06/07 252 North Bridge Road, Singapore 179103
Contact: 6352 2035
Opening Hours: 11AM – 10PM
10. Greg's Seafood Shack
Source: @chopesg
Nothing spells beach vibes and hearty grub like Greg's Seafood Shack. This new seafood joint serves up generous servings of sauce-soaked prawns, fresh oysters and chunky finger food. Expect a local twist to the flavours, like the Singapore Chilli Sauce Broil going for 500g at $28 and 1kg at $52, and even eyebrow-raising options like the Sri Lankan Mud Crab and Spicy Kimchi Clam Broth Broil.
Gather your friends and head down to this laidback seafood paradise. With its affordable prices, you won't have to shell out a bomb for some droolworthy grub.
Address: 10 Coleman St, 179809
Contact: 6336 3456
Opening Hours: Mon-Sat: 12-2:30PM, 6-10:30PM Closed on Sunday
R.I.P. Diet
If you've been faithfully keeping up with our monthly lists, you should be a seasoned cafe/restaurant hopper by now. But before you get bored, or think that there's absolutely nothing to do in Singapore, here you go. Another list of twenty cafes and restaurants to conquer. Yay!
Find out for yourself whether these foods live up to the hype, take some droolworthy shots to tempt your followers on instagram, and have lots of fun stuffing your face. July, we're coming for you!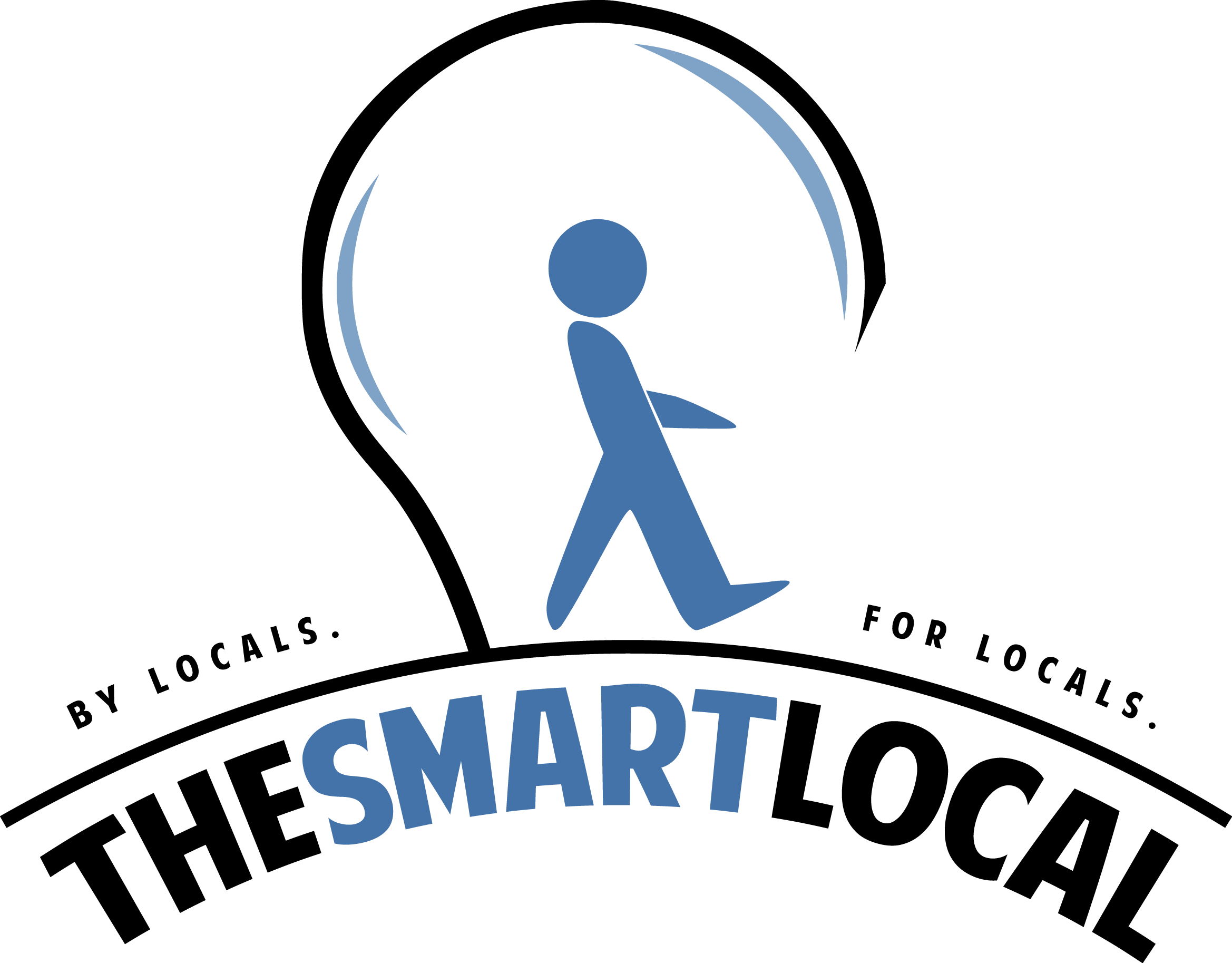 Drop us your email so you won't miss the latest news.