The future is now
It's 2016 and there are no flying cars and teleportation machines like we were promised, but that's not to say we're doing too badly in the tech department – Singapore, in particular, has its fair share of futuristic places and things to boast about.
The Jetsons this might not be, but here in 2016, seek out different experiences to live differently in advanced times. From trippy extraterrestrial-looking landscapes to restaurants with robot waiters, here are 10 of the most futuristic places in Singapore you should visit.
1. Timbre – food delivered by drones
If robots taking over the world means food reaches your table quicker, nobody's complaining.
Restaurant-bar Timbre has been utilizing – surprise, surprise – DRONE WAITERS to deliver food and drink to customers.
These bad boys can carry orders weighing up to 2 kilograms to a designated zone in the restaurant, where they're picked up by waiters to deliver to the diners. They're also installed with infrared sensors to prevent them from colliding between obstacles or humans.
While the drones aren't developed enough to unload dishes or clear tables without human intervention, it's probably only a matter of time before they'll be able to do it. Heck, perhaps these robots will be feeding you by 2020!
Ps: Timbre does some drool-worthy duck pizza. Have one when you're there!
Address: The Arts House, 1 Old Parliament Lane, #01-04, Singapore 179429
Opening hours: 6pm – 1am Mon-Thurs, 6pm – 2am Fri-Sat, closed Sundays
Tel: 6336 3386
2. Sky Greens – farming in the sky
It's not just our people who have to live in high-rise residential buildings in land-scarce Singapore. Plants do, too – vertical farms are a thing now! Enter Sky Greens, the world's first eco-friendly, water-driven, rotating vertical farm.
These look like regular towers, but they're far from ordinary. Each tower holds rows of greens in each trough which are rotated by a water pulley system, ensuring uniform distribution of sunlight and irrigation; the water used to power the rotating towers is repeatedly recycled within the system and is eventually used to water the vegetables. Each tower consumes only 60 watts of power daily – that's about the same amount as a single light bulb!
The vegetables harvested in Sky Greens are already being sold in NTUC supermarkets islandwide. The future of urban farming is, quite literally, looking up!
Address: 200 Lim Chu Kang Lane 3, Singapore 718804
Opening hours: 9am – 6pm
Tel: 6898 4858
3. The Gateway Towers – the two-dimensional buildings
Did a double take? Me too – for only the gazillionth time. And it still baffles me to this day.
The Gateway Towers is one of Singapore's most impressive buildings – their sharply angled trapezoidal shape make them appear strangely two-dimensional when viewed from certain angles. Although built in 1990, it looks bewilderingly futuristic even today, some 26 years later.
If only two-dimensional buildings were a thing in land-scarce Singapore… For now, The Gateway certainly looks the part!
Head down to this crystalline pair of office buildings and see if you can find the spot to witness this optical illusion!
Address: 152 Beach Road, Singapore 189721
4. New-age HDB blocks – green living
Singapore's always had a reputation for being a green city, but just when you think it's at its threshold, more schemes come along to introduce even more green into our sunny island.
To date, more than 160 Housing Board blocks and carparks have been greened up with rooftop gardens, providing visual relief for residents living in flats facing these gardens, and lowering the ambient temperature at the same time – and we all agree that we could do with some of that.
In many of these community gardens, residents are free to plant their own flowers and vegetables; you'll also find fitness corners, playgrounds, and other such amenities.
A resident planting vegetables on a rooftop garden in Yishun Source
AND many more are on the way!
5. National Stadium – more than just a stadium
The Sports Hub is a swanky, state-of-the-art recreational hub boasting world-class facilities such as an Olympic-sized aquatic centre, a water sports centre, a multi-purpose arena, and more.
But the undisputed champion in a field packed with winners is definitely the National Stadium, with a set-up advanced enough to host The Hunger Games (minus the gore).
The picture encapsulates few of its jaw-dropping features. I'm talking an energy-efficient cooling system that pumps cool air out from underneath all seats, a retractable roof to keep the rain and sun out. And, best for last, the roof also doubles as a giant projector screen! Movie marathon, anyone?!
Make it an entire day out to the Sports Hub if you will – explore the premises and even try your hand at some sports – there are always interest groups that will be glad to have you! – before heading to the Kallang Wave Mall for a hearty meal.
Address: Stadium Drive, Singapore 397629
Opening hours: 9am to 6pm (Mon to Fri), 9am – 1pm (Sat), closed on Sun & PH
6. CapitaGreen – a smart green building
Capitagreen is exactly what its name suggests: an ultra-modern green building with a focus on eco-friendly features and sustainable development.
The building breaks away from conventional office buildings and seeks to incorporate greens into the architecture itself. More than half of its energy-efficient facade is made up of living plants; with extensive vertical greenery on the east and west sides of the structure in particular to minimize solar heat gain, less energy is required to keep the building cool.
Green interiors adopted even by offices Source
The whimsical white pillars at the lobby also makes for a winning Instagram photo backdrop – visit on a weekend when the CBD area is empty and snap away!
Address: 138 Market Street, Singapore 048946
7. Tampines NEWater Service Reservoir – an alien invasion
Along the horizon of Old Tampines Road, you'll spot two inverted conical giants resting on the grassy slopes.
UFOs or water tanks? Source
You're not alone in thinking they look literally out-of-this-world – like two alien spaceships making their base in Singapore – but they're actually storage tanks of NEWater for use by nearby electronic chip manufacturing factories which require *very* clean water.
A massive 43 metres in diameter, they hold some 8500 cubic metres of water each – that's almost the amount of water in 4 Olympic-sized swimming pools!
When night falls, in particular, the area is lit up in a manner that exudes some serious extraterrestrial vibes.
The next time you're done shopping at IKEA Tampines, drop by and pay a visit to this highly overlooked beauty. Experiment with night photography here if you will! Here're 10 other places worth lugging your camera out after dark for.
Address: Old Tampines Road, Singapore
8. NTU's School of Art – a roof that's also a hill
You know how artsy people can make even the weirdest of stuff, be it on cotton or canvas, work?
They also managed to make a grassy hill into a roof.
The NTU School of Art, Design and Media's spanking campus gets top marks for both design and functionality – it's not only whimsically pleasant to the eye, the fusion of nature and technology also insulates the building and harvests rainwater for landscaping irrigation.
Unsurprisingly, it's also a favourite hangout spot for students. Head up to the roof and be rewarded with a panoramic view of the NTU campus!
Address: Nanyang Technological University, 50 Nanyang Avenue, Singapore 639798
9. Indochine – a bar atop a tree
Gardens By The Bay must be familiar to you by now – these huge futuristic supertrees dominating the landscape range from 9 to 16 storeys tall, vertical gardens home to enclaves of exotic greenery and plants.
And you mightn't know that they're not just purely aesthetic – the supertrees are also solar energy harvesters!
Come nightfall, the Gardens come alive with a fascinating light show, illuminating the trees with electric colours. And there's no better way to admire the show than at SuperTree by IndoChine, a rooftop bar sat on the tallest structure in the gardens, cocktail in hand!
Address: 18 Marina Gardens Drive, Singapore 018953
Opening hours:
Restaurant
Lunch: 12pm – 5pm (Mon-Sun)
Dinner: 5pm – 11.30pm (Sun-Thu), 5pm-12.30pm (Fri-Sat)
Rooftop
For viewing: 10.30am – 5pm (Mon-Sun)
Drinks & Tapas, start serving 5pm – 1am (Mon-Sun)
10. Tanjong Pagar Railway Station – take an augmented reality tour
Out&About@Gov.sg | 15 Stations

Out&About@Gov.sg explores the Tanjong Pagar Railway Station through an app called 15 Stations. Why 15 Stations? It's what you get when you add 1, 9, 3 and 2 together, which is the year the station opened.

Posted by Gov.sg on Tuesday, 23 June 2015
You've seen tons of pictures of the much-loved Tanjong Pagar Railway Station – it's everyone's classic photoshoot spot. But as frequented as this abandoned railway station is, few know the stories behind it.
15 Stations is an interactive Augmented Reality Tour of Tanjong Pagar Railway Station. Originally conceived for the Singapore International Festival of Arts 2015, this downloadable application (iOS/ Android) offers a blend of virtual reality and real life, incorporating visuals within the application into reality. Although the festival is over, you can still explore the station's history through the application!
Tanjong Pagar Railway Station via Augmented Reality Source
Experience stories of the past through technology of the future. The tour offers three different routes presenting narratives about individuals, both real and imagined, whose lives were connected by the station. Each route takes about 30 minutes, so set aside enough time for exploring!
Address: 30 Keppel Road, Singapore 089059
Opening hours: 9am – 6pm on public holidays
Update as of 3rd Jan 2017: Tanjong Pagar Railway is now permanently closed 🙁
Live more. Live in the future.
There's so much that futuristic technology can do – preserve the environment, provide entertainment options, heck, it'll even let you revisit the past! Instead of going to the cafe you frequent way too often, why not do something different and break out of norm; live more!
Techni the robot server. Source
Disrupt@The Bay by DBS BusinessClass is one such outlet that allowed the public a peek into the future. In the event's F&B segment, industry leaders like Boon Tong Kee got to see innovations like food delivery drones, and even a robot server named Techni!
And if you thought 3D pens were futuristic, you're waaaay behind. Meet ChocoSketch – a 3D chocolate printer because cravings are the modern day crises. We need this in every office now, right beside the photocopier.
Of the many exhibitions that were held in 2015, this takes the cake. Download DBS BusinessClass (iOS/Android) to make sure you don't miss these one-of-a-kind events. Keep up with these ground-breaking innovations and get more out of life in our small city!
They say live in the now, but if the future is now, we say live in the future.
---
This article was brought to you by DBS.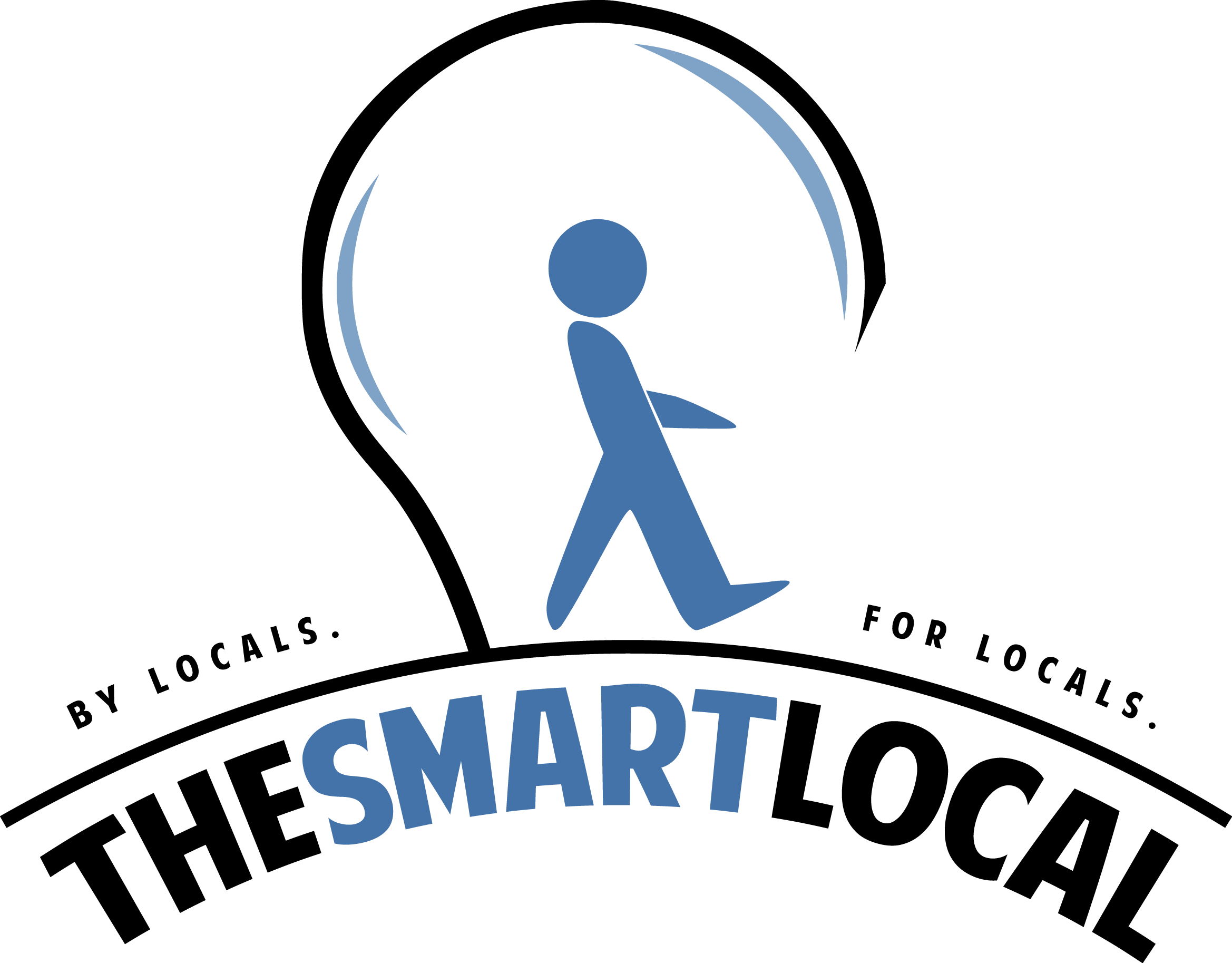 Drop us your email so you won't miss the latest news.