FOC ways to stay healthy
Image adapted from: @jaclui
As much as we'd like to convince ourselves otherwise, the 9-6 life for us office workers is pretty stagnant. For most of us, our only form of daily exercise is walking out to buy lunch, or worse, walking to the pantry for a midday snack.
If you're looking for a way to shed those fats, but can't bear to part with that $30-75 a week for a gym membership you might not even fully commit to, here are 10 low-commitment ways to get fighting fit that are convenient, easy to follow, and completely free-of-charge:
1. Sunrise in the City (SITC)
Image credit: Singapore Sports Hub
If you're an early bird, slide in your daily dose of exercise before work starts with Sunrise in the City, a morning workout initiative that offers hour-long exercise classes in and near business hubs. Launched by the Health Promotion Board (HPB) and studio gyms like Platinum Yoga and True Fitness, there are over 40 workout sessions from aerobics-dance workouts, cardio workouts, yoga, and strength training to choose from.
With more than 20 locations available, from Tampines to Suntec City to Jurong, there'll definitely be one that is less than a stone's throw away from your office. Registration can be easily done here, but do hurry, because the slots get filled up real fast!
Note: Most sessions begin at around 7-8AM, so bring some wet wipes and dry shampoo to freshen yourself up if there isn't enough time for a quick shower. 
2. i-Run
Image credit: Healthy Partners
Whether you're training for an upcoming marathon or are simply the kind to enjoy the camaraderie of group exercises, you'll be pleased to know that weekly running sessions at various business districts are conducted by HPB as part of the i-Run initiative.
Usually held after hours at around 6.30PM, the sessions are led by professional trainers with distance options of 3km, 5km, and 7km. Plus, i-Run also has running clinics that teach proper running and warm up techniques, as well ways to avoid injury.
Register here.
3. Experience Sports FIT-Sessions 
Image credit: Singapore Sports Hub
For those of you looking to burn some serious calories from all your late-night OT snacking and UberEATS delivery, the Singapore Sports Hub holds Experience Sports FIT-Sessions daily, with workouts like Zumba, Cardio Blast, Boot Camp, and stair climbing.
Conducted by qualified trainers around the 100PLUS Promenade and Sports Hub Lawn Bowls, these 1-2 hour long sessions typically start around 7PM on weekdays and 9AM on weekends.
Register here.
4. Sundays@The Park
Image credit: Healthy Partners
While we're stuck in the office Monday to Friday, and sometimes even Saturday, we can still make sure we slot in some physical activity for Sunday. And if you don't want to break that routine of family day, bundle everyone up and head over to the nearby park for Sundays@The Park, which offers over 15 different workouts led by trained instructors.
The workouts are usually held either early in the morning (8.30-9.30AM), or later in the evening (5-6PM), so that you can have some family fun and be spared from the unforgiving heat.
With interesting programmes like Jazz, street dance workouts, mixed martial arts, and boxing, you can be sure that the sessions will be enjoyable for everyone in the fam!
View Sundays@The Park's schedule here and sign up here.
5. Mall Aerobics
Image adapted from: @teammaxissg
Mall Aerobics is becoming a pretty common sight recently – a horde of synchronised healthy-living enthusiasts clad in colourful sports attire gathered at the mall's atrium, all fired up by an equally zealous trainer on stage yelling "1! 2! 1! 2!" to the beat of the music.
And while it seems rather intimidating, you don't have to be a workout-aholic to partake in these hour-long workouts – they're easy enough even for couch potatoes to keep up, and require no registration whatsoever.
Download Mall Aerobics' schedule here.
6. Healthy Workplace Ecosystem
Image adapted from: HPBsg
If running's not your thing and you're not much of an early riser, HPB's Healthy Workplace Ecosystem programme is for you. Held after hours at around 6-7PM, these 'ecosystems' belong to a fitness initiative that introduces physical workout and health education sessions to business clusters all over Singapore, including Changi Business Park, one-north, and Suntec.
The workouts vary from piloxing and K-Kardio (cardio sessions to K-pop hits) to kickboxing and High Intensity Interval Training (HIIT) sessions as well, so you can be sure to find one that's appealing enough to get you up and about!
Search for your office and register online here.
7. Armour@TheBay
Image credit: @jaclui
Held every alternate Tuesday evenings for a couple of months each year, Armour@TheBay is a fitness programme launched by Under Armour, Urban Remedy, and Virgin Active. Their wide variety of classes include yoga, kettlebell HIIT, barre, and ZUU – which involves some intense mimicking of primal animal movements like the Iguana and Bear Crawl.
An example of how Bear Crawl's done
Image adapted from: @fitnessfortekeith
While this year's programme has already ended, keep your eyes peeled for next year's – with a night view this spectacular at Clifford Square, you won't want to miss this unique workout experience that'll beat any other swanky gym hands down.
8. Meetup.com 
Image credit: Meetup
Great for extroverts and introverts alike, Meetup is an online platform that helps to connect like-minded people who share common interests conveniently – groups are created, meetups are arranged, and friendships are forged. This of course includes sports and fitness groups, such as Free Bootcamp Training @ Singapore Botanic Gardens and Singapore Sports & Recreation Meetup.
Bootcamp workouts
Image credit: Marco on Meetup
While Free Bootcamp Training might sound a tad intimidating, its routines are adapted to different levels of intensity according to the needs of its participants and limited to a manageable 2 training sessions per week every Sunday (9AM) and Wednesday (6.30PM).
Or, if you prefer something that's more fun, Singapore Sports & Recreation Meetup takes place at Bishan Park fortnightly on Sunday mornings for team sports that have included softball, volleyball, and even overnight cycling!
Browse through the multitude of sports and fitness groups here.
9. Join free fitness trials 
Image credit: Pilates BodyTree
For those of you who get bored easily and like to switch things up from time to time, consider joining free fitness trials instead – there are no less than 10 gyms and fitness studios that are offering said trials all-year-round.
Some of these studios include UFIT Urban Fitness, Fight G MMA Academy, Gold's Gym, and Pilates BodyTree, which have courses like CrossFit, Brazilian Jiu-Jitsu, and Aerial Yoga. Who knows, perhaps you might even stumble upon an undiscovered passion for one of these sports!
10. National Steps Challenge (NSC)
Image credit: @littleblackie33
Maybe profuse sweating isn't your cuppa – with the National Steps Challenge (NSC) devised by HPB, you can now chalk up mileage and leisurely walk your way to fitness instead.
Meant to encourage us to walk further than just across the hallway to where the pantry's at, NSC allows participants to redeem cash vouchers and other rewards in exchange for steps tracked each day – no running, jumping, or panting required – just plain ol' walking.
Find out more about NSC here.
Keep fit with the National Steps Challenge Season 3
Image credit: Health Promotion Board
And improved health isn't the only benefit here either. This year's NSC Season 3 is gearing up with all sorts of amazing prizes up for grabs – think business class flight tickets, an all-expense-paid trip, and a $6,000 massage chair.
All you have to do is pick up your free steps tracker at any NSC roadshow, or use any other tracker of your own that's compatible with the app, download the Healthy 365 mobile app (available for both iOS and Androids), and get walking! Clock in 5,000, 7,500, or 10,000 steps each day, and redeem NTUC vouchers worth up to $35 plus earn up to 3 chances to win said prizes in the Grand Draw.
Image adapted from: Actxa
As the Official Tracker Partner of the National Steps Challenge Season 3 by Health Promotion Board, Actxa is offering one more added bonus: If you've got a wonky step tracker lying around at home, just bring it in for a trade-in at any of Actxa's retail partners (all Challenger, Courts, Axtro Sports and Mojito Redemption outlets) and you'll score $15 off a new snazzy Acxta Swift, Swift+, or Spur tracker of your choice.
And beyond the basic function of step tracking, these trackers will even help you stay on top of your calories intake, sleep quality, and heart rate, with alarm functions and call and message alerts.
Note: Trade-in for Actxa Spur is not available in Courts.
What's more, Actxa is also giving out exclusive 20% discount e-vouchers for Actxa Spur under the 'Rewards' tab on the Healthy 365 app* and a corporate discount of 30% off Actxa Swift bulk purchases for all NSC participants!
*The e-vouchers are applicable for use at any Challenger, Courts, Axtro Sports and Mojito Redemption outlets.
---
This post was brought to you by Actxa.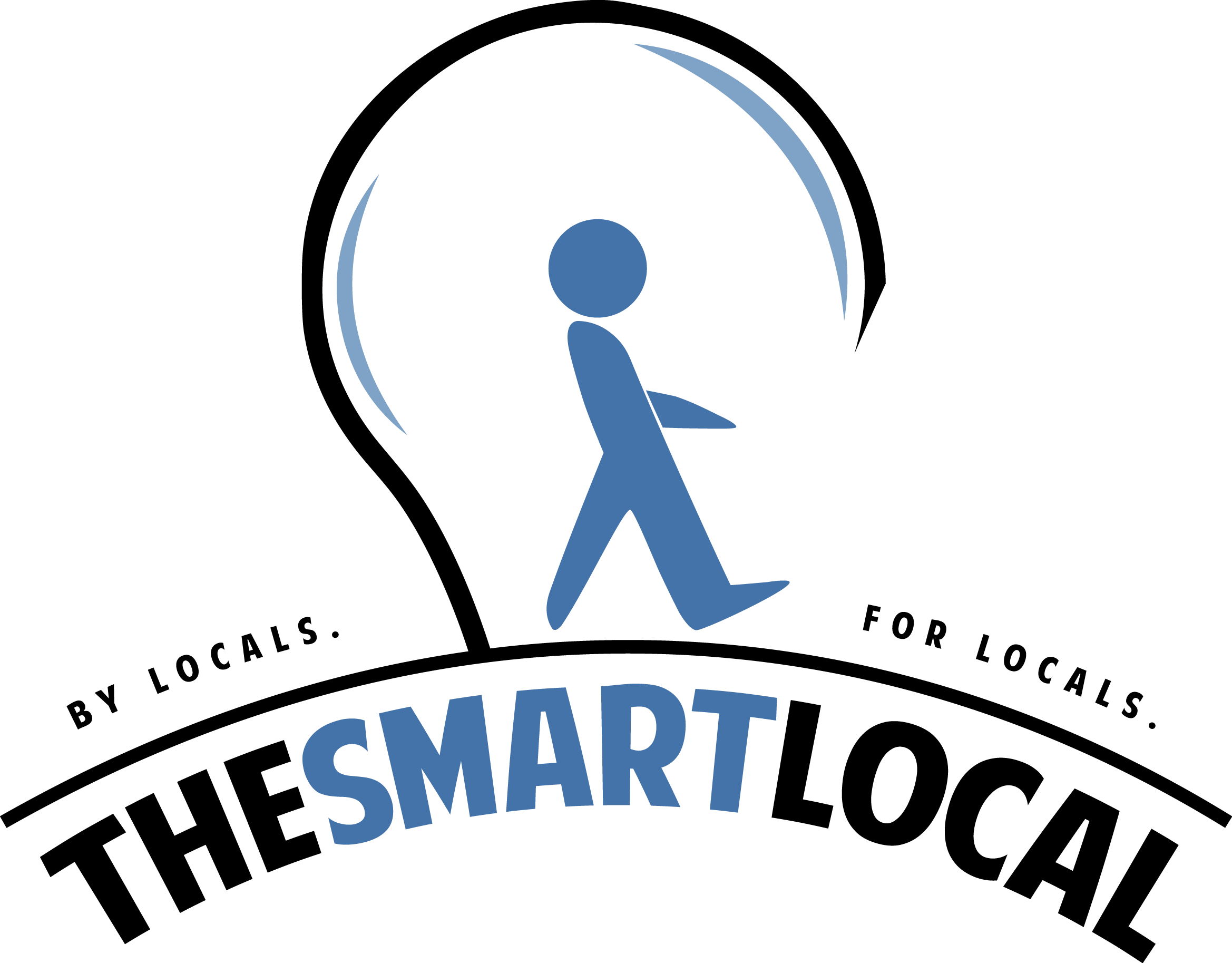 Drop us your email so you won't miss the latest news.