Tea-Infused cakes made by Singaporean bakeries
If you've ever faced the problem of buying a non-boring birthday cake for your friends or family – aka not another chocolate cake – it's time for you to rejoice.
As part of It's Cake Time: Brew & Bake, you can look forward to 9 limited edition tea-infused cakes from these local bakeries. P.S. These cakes will only be available during November and December!
You might not have known these homegrown brands before, but now, it's time to put them on speed dial. Your loved ones will be delighted by these unique tea creations, you'll get to #supportlocal, and you might even win a trip to New Zealand – just by eating cake!
1. Osmanthus Onde Onde Cake – D'Pastriez by Bread Fresh
Made naturally with only fresh pandan leaves – no pandan essence at all – this Osmanthus Onde Onde Cake was our fave for a reason! Not only was it super fragrant, it had a rich layer of onde onde inspired cream that's topped with osmanthus jelly, and a thick caramelised coconut flake biscuit base for extra crunch.
The chef from D'Pastriez by Bread Fresh wanted to create this dessert to evoke feelings of nostalgia, and for more people to appreciate local flavours such as onde onde. She also put in less sugar for those who want to have their cake and eat it too. Now, that's thoughtful.
Per slice: $5.90
Whole cake: $38
2. Lavender Earl Grey – Swee Heng
When speaking of household cake brands, one can't help but mention Swee Heng – a bakery we all grew up with since 1989.
This old-school bakery is putting a twist on classics this year-end – for those who enjoy traditional English teas, try their new Lavender Earl Grey cake. Milk chocolate and vanilla sponge come together with lavender-infused cream frosting for a super velvety mouthful – and the hidden cocoa bits surprise you with a little crunch.
Tip: Go ahead and brew a cup of Earl Grey tea to match this cake!
Whole cake: $28.80
3. Gluten-free Orange and Lavender Tea Cake – Baker and Cook
If you think gluten-free cakes veer towards the more tasteless side, this Orange and Lavender Tea Cake by artisan bakery Baker and Cook will change your mind.
It has a robust orange taste, a lavender tea-infused crumb layer and velvety cream cheese and marmalade to round it all up. So if you want a citrusy but less tangy alternative to the usual lemon or key lime pies, this is right up your alley.
Per slice: $6
Whole cake: $36
4. Apple Rose Cake – Bakery Cuisine
If you love fruity cakes, try this Apple Rose Cake with fresh, raspberry-soaked green apple slices lining its exterior. Its shape resembles a girly hair scrunchie or glazed donut – perfect for making a quirky statement at birthday parties.
And if you're acquainted with Bakery Cuisine, you'd know they serve up a grand variety of baked goods, often drawing inspiration from bread makers in Japan, Taiwan and Malaysia.
Now, they've really upped their game with this creation. When you take a bite, you'll experience a multitude of flavours bursting in your mouth: the crunch of the apple, the tang of the raspberry and the soft rose-flavoured sponge cake melting in your mouth.
Whole cake: $38
5. Rose Lychee Cake – Barcook
With a glazed, delicate "flower-petal" looking jelly top, Barcook's delectable Rose Lychee Cake is best for your glam girlfriend's birthday bash should she be a year-end baby.
This cake's beauty is not just on the surface – you'll gape at layers of delicate almond-flavoured sponge with white chocolate mousse, rose tea-infused creme brulee, and crisp sable within.
Per slice: $6.90
Whole cake: $42
6. Strawberry Rose Cake – Dora Keiki
Usually known for their Dorayakis, Dora Keiki is also a pro at creating other appealing Japanese-styled cakes and sweet treats. Case in point: Their Strawberry Rose Cake infused with rose tea, pureed strawberry bits and white chocolate frosting.
When you slice the cake open, be wowed by the neatly arranged row of strawberry puree jelly that appears on alternate pink-white layers of the cake, making it almost too pretty to eat.
Whole cake: $38
7. Jasmine Tea Mousse Cake – Mugiya
This creation is what a tropical beach holiday would taste like in cake form.
The Jasmine Tea Mousse Cake by Mugiya boasts bittersweet chocolate sponge infused with jasmine-tea cream and a mango passion fruit mix. White chocolate-coated rice krispies will surprise you as you bite into the cake, giving it an extra oomph.
Get this cake for a friend or family member who is adventurous at heart, or are foodies who are willing to try out more unique flavours!
Whole cake: $28.80
8. Osmanthus Lychee Mousse – Rive Gauche
Rive Gauche is famous for its Japanese-French fusion styles, and baking lighter cakes without going into jelak territory. Likewise, this Osmanthus Lychee Mousse cake does not disappoint.
The cake gives off an uplifting osmanthus fragrance and when you bite into it, you'll get a taste of sweet and refreshing jelly and lychee bits – perfect for someone with a unique palate.
Whole cake: $40
9. Marigold Secreto – Swissbake
You can never go wrong with good' ol chocolate cake – and this Marigold Secreto from Swissbake takes the popular fave and elevates it with hints of marigold tea. With a glossy chocolate mousse layer and crisp sable base, this is one decadent treat for yo'self when you just want to indulge.
Whole cake: $42.90
Treat yourself to tea-infused cakes
Some of these local bakeries have always been well-known for their breads – but these gorgeous creations above show they're actually super good at baking cakes too!
And as the holiday season inches nearer, you can get your hands on these limited edition cakes to delight your family and friends from 1 Nov – 31 Dec 2017. Whole cakes will retail island-wide at all 9 bakeries, or you can just head straight to selected bakeries if you want a slice or two.
You can be assured of quality, too. Besides having floral tea flavours in common, these cakes all use premium NZ-made butter and cream by Anchor, made from creamy milk from cows that enjoy the benefits of grazing on fresh pasture. That just means your tastebuds are in for a treat!
Win return air tickets to New Zealand and 3 cakes of your choice
If indulging in cake doesn't entice you, maybe this will. As part of the It's Cake Time: Brew & Bake collaboration, you stand a chance of winning return air tickets to New Zealand in a lucky draw with every slice of cake you buy*! Winners will also get an exclusive behind-the-scenes tour of Fonterra Farms to see exactly how premium dairy products are farmed.
* A whole cake entitles you to 10 chances, a single slice entitles you to 1 chance in the draw. Grand Prize includes 4 return tickets, while runners-up will enjoy 2 return tickets.
Here's what you need to do:
Step 1: Purchase a whole or sliced cake from any of these 9 participating outlets:
Baker & Cook, Bakery Cuisine, Barcook, D'Pastriez by Bread Fresh, Dora Keiki, Mugiya, Rive Gauche, Swee Heng and Swissbake
Step 2: Upon purchase, you will be given a card with 6-digit code.
Step 3: Enter your code in an online draw at itscaketime.sg and wait for your results!
Bonus: Anchor Food Professionals is giving away even more free stuff to TSL readers – win 3 cakes of your choice (worth up to >$100) from any of the 9 participating bakeries.
All you have to do to win is LIKE and SHARE this article to stand a chance to win.
This post is brought to you by Anchor Food Professionals and It's Cake Time.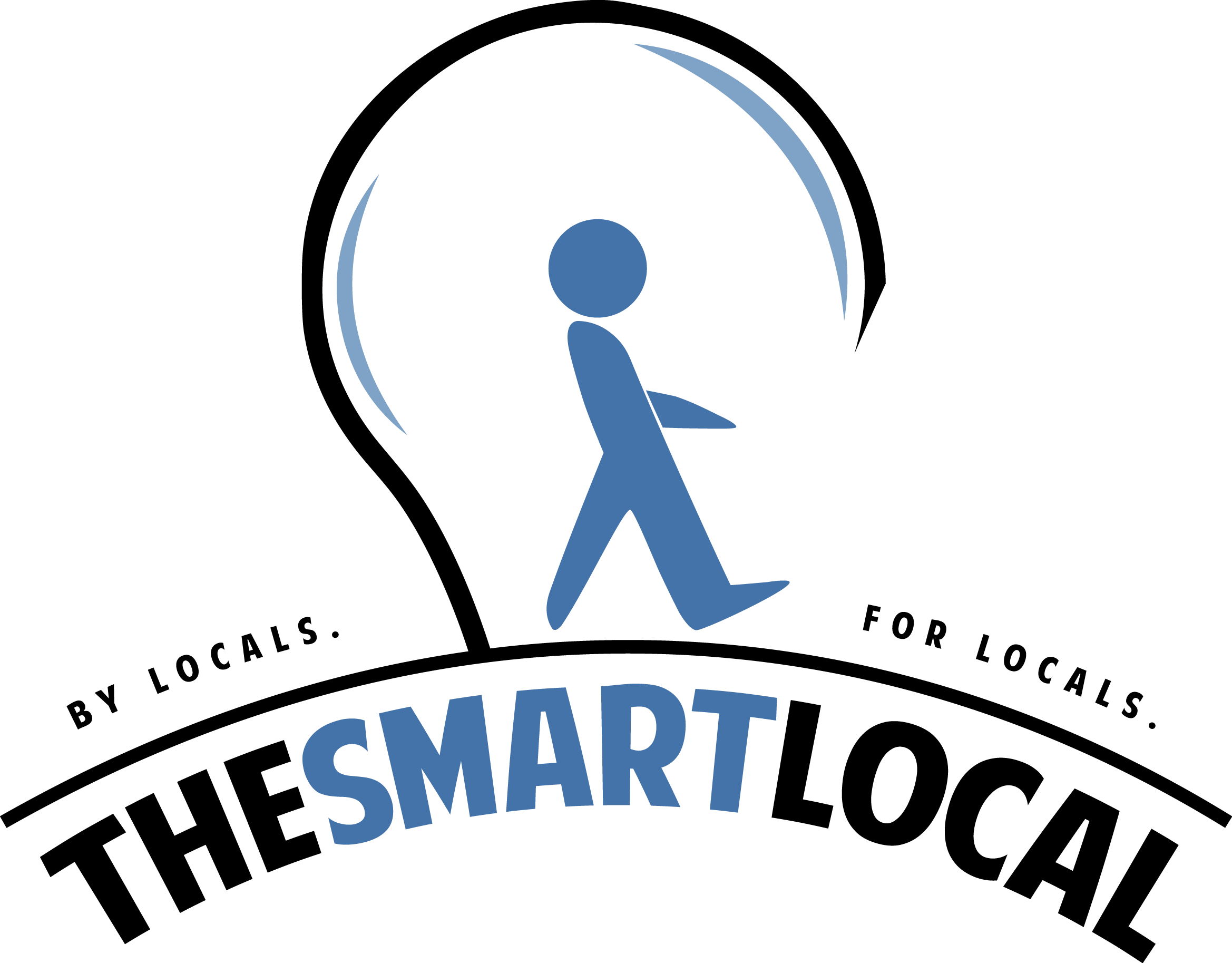 Drop us your email so you won't miss the latest news.