Burn those fats, not your pocket
From shoving stacks of tissue into our bags at fast food chains, to snapping up free food samples at the supermarket, we Singaporeans exhaust all means and ways to save money. We've just found a way to let you fitness lovers keep in shape, without forking out a cent!
Whether you're a newbie who's been too intimidated to join a gym, or gym freak who just wants to switch things up – worry not. With these fitness centers offering free trials all-year-around, you'll be able to find the perfect fit of a studio for yourself in no time.
1. Work up a sweat – UFIT Urban Fitness
UFIT's philosophy is simple: to go the extra mile helping people achieve their goals and realise their confidence. Now I don't know about you, but I feel motivated already.
As Singapore's largest outdoor community, UFIT carries out bootcamps 70 times a week at 12 different locations. However if you don't fancy much of the great outdoors, they've got you covered. UFIT also offers regular gym services as well as crossfit activities to build up that inner strength!
Free Trial: 1 free trial for their gym, crossfit or bootcamp services.
Sign up here.
Sign up for bootcamps here.
2. Fight like a boss – Fight G MMA Academy
Think going for a run or lifting weights is boring? Then bring out your inner badass and have a go at some Mixed Martial Arts! Fight G MMA Academy offers trial classes that span 1.5 hours – longer than some other academies, and definitely enough to work up a sweat.
Courses include Muay Thai, Brazilian Jiu-Jitsu and Boxing. Sounds intense? Don't worry, they warmly welcome beginners. And if you're worried about being paired up with a pro and getting your butt kicked, you'll be glad to know you can bring up to 3 friends – and who knows, maybe you'll be the one kicking a butt or two!
Free Trial: 1 class, for up to 4 attendees. If you'd like to bring more friends, send them a request to do so.
Sign up here.
3. Workout after work – Physical ABuse
Despite its intimidating name, Physical ABuse aims to make fitness a fun experience for everyone. A wide array of activities are available, such as kickboxing, aerobics and even vibration training for fat-loss. Their studio is also well-maintained and updated with the latest equipment for gym-goers to enjoy.
Nestled within the heart of the city, this boutique gym is conveniently located between Bras Basah and Dhoby Ghaut MRT stations, with over 10 bus services available at its doorstep. So no excuses about having no time to gym after work!
Free Trial: 1 day gym pass, including a complimentary fitness assessment. They also offer 1 complimentary class for activities like KpopX Fitness or even Hip Hop!
Sign up here.
Sign up for fitness classes here.
4. Start your fitness journey right – Gold's Gym
If you're like me and the mere idea of exercising regularly gets you out of breath, a personal trainer might be the right way to go. Not to be confused with US-based gym of the same name – which Arnold Schwarzenegger frequents – Gold's Gym in Singapore in managed by Chung Tze Khit, who is also in charge of the National Council of Strength and Fitness. Who better to help kickstart your fitness journey?
With glowing testimonials from happy customers, this gym is located in 23 outlets islandwide, making it a convenient option for everybody. Just don't expect to see Arnie working out anywhere near you!
Free Trial: 1 time session. Includes: Goal Setting, Physical Assessment and a Customised Workout.
Sign up here.
5. Try something new – Platinum Yoga
Keeping fit isn't always about getting those gains. Sometimes you've just got to relax and release all that stress, and yoga is the perfect way to do that! Platinum Yoga offers both yoga and pilates classes for people of any fitness level – after all, their belief is that yoga is for everyone!
If finding your inner zen doesn't excite you enough, maybe being suspended in mid air will. The studio also has Aerial Yoga for you to try when available! And don't worry, it's completely safe.
Free Trial: 1 complimentary class (Yoga or Pilates) and studio tour
Sign up here.
6. Rejuvenate with the experts – Real Yoga
Another one for the yoga enthusiasts out there, because what's better than one free session? Two free sessions! Real Yoga has a variety of classes, from Core Cardio to the highly popular Hot Yoga. Sweat your stress away in 38 degrees!
Master Saumik Bera, who founded Real Yoga, learned yoga at the age of 5. Five! He was learning the way of life while some of us were trying not to pee ourselves. It's no wonder he won the World Yoga Champion title three times in a row. Many of the instructors here are also professionals who've trained in India – the home of Yoga itself – so rest assured, they know what they're doing.
If you want to be stay fit like a champion yourself, join their free trial and experience some real good rejuvenation today.
Free Trial: 2 free Yoga classes
Sign up here.
7. Just for the ladies – Amore Fitness
This female-only fitness centre is perfect for ladies who may feel self-conscious or uncomfortable going to a coed gym. Not only is Amore Fitness fitted with high quality state-of-the-art equipment specially designed for females, but they also offer spa services for those days you just want to unwind.
Personal trainers at Amore specialise in women's fitness, so girls, you'll be able to focus on the right exercise techniques in order to fully achieve your #bodygoals.
Free Trial: 1 day fitness pass
Sign up here.
Note: Amore Fitness @ Tampines One is a coed outlet.
8. Be spoilt for choice – Fitness First
Gym junkies would definitely be familiar with Fitness First. This highly reputable gym is known worldwide and has 16 locations in Singapore. With fully equipped studios and a variety of activities ranging from strength training to intensive cardio, you'll be spoilt for choice with ways to get your heart rate pumping. They also offer spinning classes for those who would like to take cycling to the next level.
If you're not a big fan of weights or trying not to fall off treadmills, join some of their fun dance classes like Zumba or Sh'Bam for a good workout!
Free Trial: 1 day free access to all group exercise classes and facilities. In addition, enjoy a free club tour with no obligations!
Sign up here.
9. For the late-night gym rats – Anytime Fitness
Ever found yourself thinking, 'Man, wish I could go to the gym right now,' at 3 a.m.? Probably not, but if you have, Anytime Fitness is the perfect place for you. True to its name, this gym is open 24 hours. That means you don't have to worry about making time in your busy schedule – just head over anytime, literally!
They have 31 locations islandwide, so find one near you today and grab yourself a free trial.
Free trial: 1 time gym pass
Sign up here.
10. Stretch out the stress – Pilates BodyTree
When I first heard about Pilates, I used to think it was just an 'easy way out' of exercising, and boy was I wrong. If you thought the same, maybe Pilates BodyTree can teach you a thing or two. After all, its entire team studied under Ron Fletcher – protégé of Joseph Pilates himself. You'll be guaranteed a legit experience for sure!
Pilates BodyTree prides itself as Singapore's first Mobility Fitness training studio and their programmes aim to train bodily awareness and flexibility. Oh, and those core muscles too of course. PBT is offering a free Signature introductory class worth $50, so try it out today.
Free Trial: 1 free class
Sign up here.
Bonus:
11. ActiveSG Gyms
Launched in 2010, ActiveSG is a national movement that aims to provide our community with opportunities to stay fit and healthy. The best part? Membership is free AND comes with $100 via ActiveSG credits that you can spend on admissions to their gyms and swimming complexes. Throw in one-day priority facility bookings and programme discounts – the benefits go on and on.
All you have to do is sign up on their website and provide the necessary verification in order to redeem your $100 credits. Do note the credits have an expiry date, which are implemented to encourage people to get moving on the regular.
Free Trial: Members can enjoy complimentary trial classes for programmes. (Note that only Singaporeans and Singaporean PRs are eligible for membership)
Sign up here.
Feel motivated yet?
Trying to be healthy these days can get pretty expensive. Thankfully with these centers offering free trials, we'll be able to save some money in the process. And let's not kid ourselves – if there's any word a Singaporean loves hearing, it's 'free'.
Whether it's flexing it up at the gym or finding your inner zen, hopefully this list gave you the extra push to get you started on your hunt to find the perfect fitness studio. So get out there and try something new for no charge!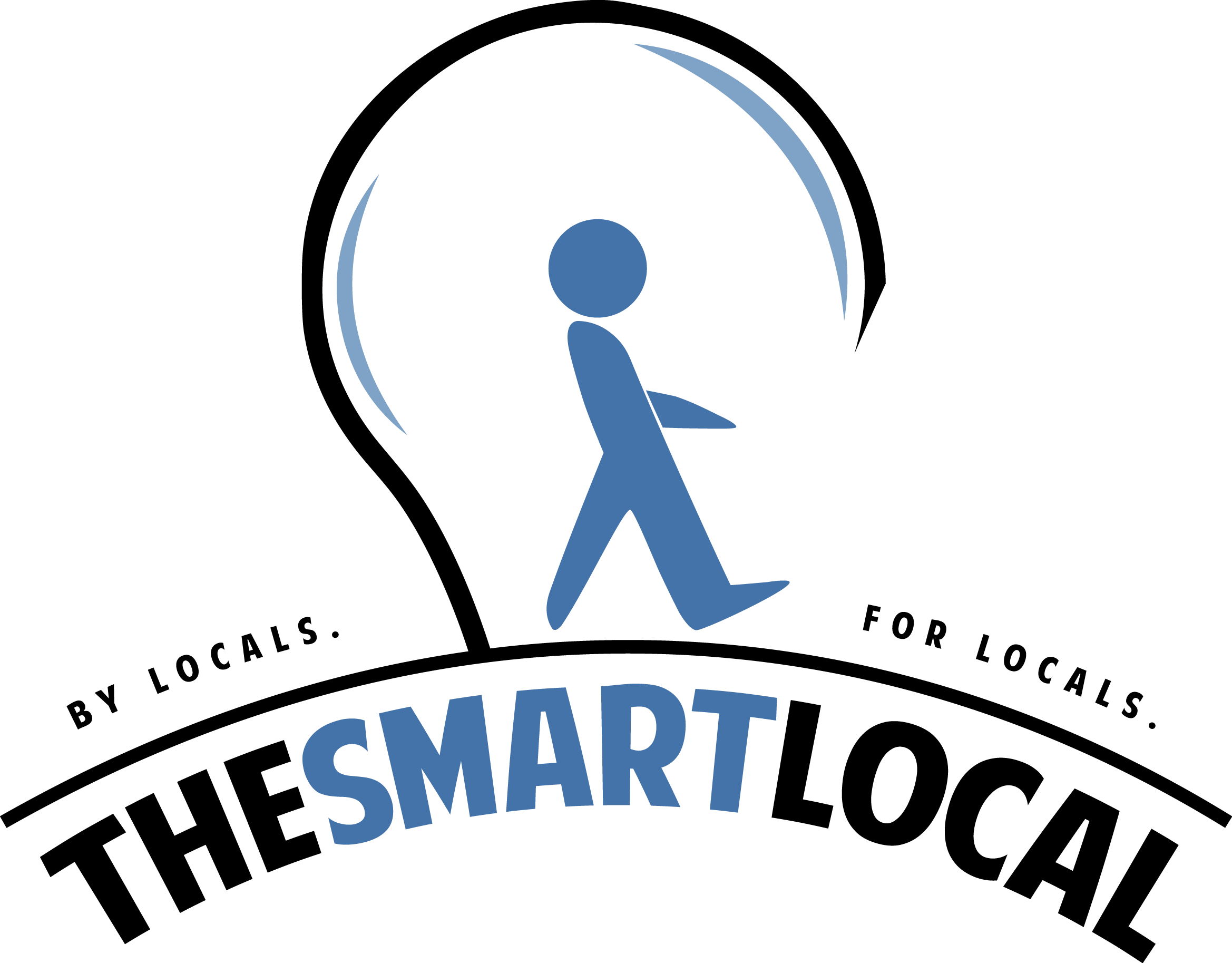 Drop us your email so you won't miss the latest news.