ERP Rates in Singapore
---
It's been called many things, ranging from jokes such as "Everyday Rob People" and "Every Road Pay" – anything but its actual name: Electronic Road Pricing. 
Whichever one you like to use, it is no doubt that the easily recognisable blue and white ERP gantries situated all over our island and the harrowing beep of a deduction are the stuff of Singaporean motorists' nightmares.
Depending on your commuting routine, passing through these gantries can be quite costly without some prior planning or adjustments to your schedule. Here's a handy overview of the ERP rates in Singapore, as well as our recommendations on how to adjust your commute to save on those charges.
---
When does ERP operate?
---

Image credit: Wikipedia
To give a quick background, the ERP system was introduced over 20 years ago as a means to ease and manage traffic congestion on popular roads and highways. 
They are operational usually during peak hours, such as when people travel to work or back home at the end of the day. There are over 75 ERP gantries situated on 3 types of routes: expressways, roads leading into the city/central business district, and arterial roads.
On a daily basis, ERP operates only from Mondays to Saturdays, starting from as early as 7am until 8pm. There is no ERP on Sundays as well as public holidays. In addition, operating hours stop at 1pm on the eve of major public holidays, namely Chinese New Year, Hari Raya Puasa, Deepavali, Christmas, and New Year's Day.
---
When are ERP rates reviewed?
---
ERP rates are usually reviewed by the Land Transport Authority (LTA) every quarter, and adjusted where necessary. Historically, the LTA usually reduces ERP rates during the June and December school holiday periods, because there would usually be less traffic around Singapore – presumably because families would be travelling overseas for the holidays. 
Other factors can also affect the ERP rate reductions; for example, ERP rates were reduced previously during Covid.
---
ERP charges as of September 2023
---
If you're interested, the LTA website has a pretty handy tool – OneMotoring traffic.smart – to show all ERP charges on each individual gantry. Or if data is your thing, LTA also provides a full list of ERP charges for cars and ERP charges for bikes you can download.

Image adapted from: LTA One Motoring
In case you've missed the news, ERP rates have increased by $1 at 3 locations from 28th August 2023: PIE (Adam and Mount Pleasant), KPE (ECP) after Defu Flyover, and Westbound PIE before Eunos. 
ERP car charges currently range anywhere from $0.50 to $6 per gantry and $0.25 to $1.75 for motorcycles. The great news is that most of the ERP gantries islandwide are not operational, and only seven gantries are actively charging at specific times.
For these gantries, if you really have no choice and have to pass through them for your regular commute, then we would suggest the following timings to incur the lowest charges:
Gantry
Timings with lowest charges

CTE after Braddell Road, Serangoon Road

,

and Balestier Road slip road (

3

gantries)

No charge

before 7.30am and after 10am

Most expensive between 8am–9.55am, up to $4

CTE slip road to PIE (Changi)/Serangoon Road

No charge

before 7.30am and after 10am

Most expensive between 8am-9.30am, up to $4

CTE between Ang Mo Kio Ave 1 and Braddell Road

No charge

before 7.30am and after 10am

Most expensive between 8am-9.30am, up to $3

CTE northbound between PIE and Braddell Road, PIE to CTE northbound before Braddell Road (Two gantries)

No charge before

before 5.30pm and after 7pm

 

Most expensive between 6pm-6.55pm, up to $4

KPE southbound after Defu flyover

No charge before 8.30

am

Most expensive from 8.35am-8.55am, up to $6

PIE slip road to CTE

No charge

before 7.30am and after 10am

Most expensive between 8am-9.30am, up to $4

AYE set of three gantries (After Jurong Town Hall, Clementi Ave 6 into AYE, and Clementi Ave 2 into AYE)

No charge before 8

am

, between 9.30

am

-5.30

pm

, and after 6.30

pm

Most expensive between 8.30am-9.30am, and 5.35pm to 6.25pm, up to $3
---
Tips to save money on ERP
---
If you commute to & from the CBD for work
---
The fantastic news is that there are no longer any CBD ERP charges, so feel free to head in and out of the CBD whenever you want.
---
If you have to travel along the North-South of Singapore (via CTE) for work
---
If possible, try to avoid highways during the peak periods on weekdays (8am-9.30am and 6pm-7pm) as these would generally incur the highest charges. 
Depending on your route to work, you might also go through multiple gantries which can really rack up your commuting costs. One tip would be to try and find alternative routes – they may be slightly longer distance-wise but can save you up to $5 on ERP costs.
For example, if you stay in the North and work in the South, travelling along the CTE to AYE would make you pass through at least 2 gantries, which can be costly on a regular basis. 
As an alternative, you can consider travelling through the Thomson – Lornie – Farrer Road – Queensway stretch. This might add on another 15 mins to your travel time but would otherwise not incur any ERP charges, so take this into consideration before you leave your home.
---
Use a route-finder app to find routes without ERP charges
---
On our point of finding alternative routes, it would help to use route planners such as Google Maps, Waze, gothere.sg, or GPS hardware like Garmin to plan your route. These software usually have options to either avoid tolls or to minimise ERP charges.
---
Other things to note
---
New ERP On-Board Units starting 1st Nov 2023
---

The new OBU in a car.
Image credit: LTA
Aside from refreshing the ERP rates, LTA will also be installing ERP On-Board Units (OBU) for all vehicles. OBUs are basically an upgraded version of the IUs that we currently use; aside from its usual function, it can also provide live traffic alerts, speed camera zones, and payment information available. 

For motorcycles, the OBU will be installed on the handlebar.
Image credit: LTA
There are 3 pieces in total to be installed in most vehicles: an antenna, a processing unit, and a touchscreen display. The touchscreen display will be disabled when your vehicle is travelling at above 15km/h, so you won't be distracted while you're on the road.
Of course, a motorbike doesn't have enough space to accommodate all these pieces. LTA has created a 1-piece OBU which includes the processing unit and touchscreen. Motorists are also given the option to opt out of having the touchscreen. You'll still be able to access the provided information on mobile apps, including ERP 2.0, Galactio, and Breeze. 
Mark your calendars, as the OBU installation will begin from 1st November 2023, and all new vehicles will have the unit fitted in from April 2024 onwards. Vehicle owners will be notified by post, e-mail, or text, so be sure to check these after November. Don't procrastinate either, as the OBU will only be free if you do it within 2 months of receiving the notice.
If you're wondering why these OBUs are being introduced, here's why: this new tool can track the vehicle's location and process the respective ERP charges without the physical ERP gantries. This means that the gantries, which have pricey maintenance fees, will no longer be needed.
---
ERP Violations
---
If it hasn't been clear already, not paying for ERP is an offence. If you pass through a gantry without a CashCard in your IU, or if it was not inserted properly or has insufficient value, brace yourself for the cursed long beep, meaning you've not paid for ERP.
You'll then receive a notification from LTA to pay for your original charge, plus a $10 fee within 2 weeks of the offence. You can do so at AXS stations, S.A.M. or iNETS kiosks, but we find that the most hassle-free is to just do it online via the oneMotoring website.
We hope you won't ever reach this stage, but if you don't pay up within 2 weeks, you will be fined an additional $70 as well as be issued with a Notice of Traffic Offence. If you still haven't paid up after that, you'll be asked to attend a court hearing. In short? Don't be a deviant – just pay for your mistake.
Given that ERP is time-based where 1 minute might be the difference in you not having to pay at all, some of us might have thought of a big brain move to wait at nearby road shoulders, especially if it's seconds to the end of ERP operation. However, take note that this is an offence too and that you can be fined between $130–$160 on top of getting 4 demerit points.
---
How to avoid ERP fines
---
Of course, the easiest way to avoid fines is to ensure that your CashCard is inserted properly in your IU and that it's regularly topped up.
But if you have a knack for forgetting things, one recommendation that we have is to sign up for an EZ Pay account. Basically, it links your credit or debit card* to your vehicle's IU, and will forward all ERP and carpark barrier charges to your linked card. So, there's almost a little to no chance that you'll ever get an ERP violation.
Another option is to get yourself a NETS Motoring Card, which functions as a CashCard but has the added feature of being able to be topped up online via an app, or even automatically if it falls below a certain value. This will allow drivers to skip the hassle of finding a top-up machine or ATM, especially in ulu locations
*Only for selected cardmembers for now. For more information, check out EZ Pay's website.
---
ERP system in Singapore
---
And that's it – a handy overview of the ERP rates in Singapore, as well as our recommendations on how to adjust your commuting schedules to save on those charges. 
More on cars and motorcycles:
---
Image credit: Wikipedia, LTA One Motoring
Originally published on 3rd January 2022. Last updated by Joycelyn Yeow on 24th October 2023.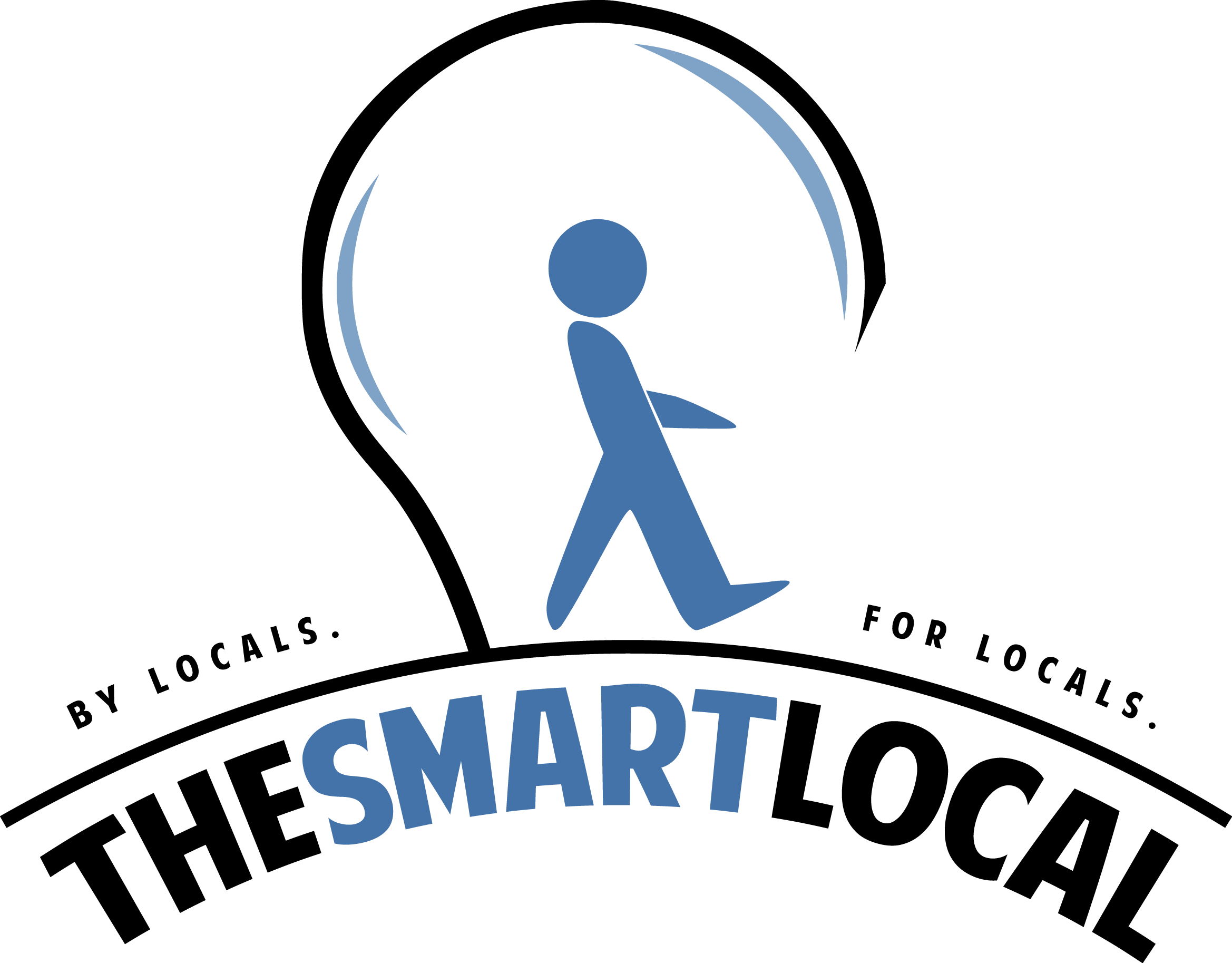 Drop us your email so you won't miss the latest news.