China itineraries for winter holidays
---
With the holidays within reach, it's time to get the ball rolling early should you want travel plans to make it out of the group chat. Firstly, the dilemma lies in deciding where to go. China might be an unconventional pick when it comes to year-end holidays, but give it a chance and you'll be privy to its dreamy landscapes, modern marvels, and vibrant culture.
Whether you're an intrepid adventurer or history enthusiast, we've covered all bases. Consider these China itineraries this year-end, with views and activities further beautified with the delicate touch of winter.
---
– Chengdu, for the urban travellers –
---
Day 1 & 2 – Check off must-visits like Chengdu's "Tiananmen Square"
---
For those who've prepared extra luggage to haul your loot back home, you'll be able to shop till you drop at Chengdu's hottest shopping districts. Take advantage of the cold season to admire the views, as the landscape outside the city will be blanketed by an elegant layer of snow.



Photo ops with a 30m tall statue of Chairman Mao, anyone?
Image credit: @chijai0816 via Instagram
Our 1st stop is Tianfu Square, which is smack dab in the centre of Chengdu. It's the city's rendition of Tiananmen Square, a similarly sprawling plaza that houses many national monuments in Beijing.
As for the 88,000sqm Tianfu Square, there's an array of shops and eateries located in its open-air basement, while pretty flower displays and huge fountains await on the ground level.

The street lights up beautifully at night with the help of lanterns.
Image credit: @guijiu17 via Instagram
Nearby, you'll find Jinli Ancient Street which was one of the busiest commercial areas during the Shu Kingdom. Nowadays, it is lined with various vendors selling traditional handicrafts  (from ¥30, ~S$5.73) like embroidered knick-knacks and cute woodworks, as well as local street food like Sichuan grilled fish (¥20/8 sticks, ~S$3.82).
Image credit: Andy Wang via Facebook & Wikimedia Commons
You can also swing by its modern counterpart, Taikoo Li. It's the Orchard Road of Chengdu, so expect to see household brand names like Apple, Muji, Chanel, Gucci, and Louis Vuitton to name a few. The space was built around 6 restored historical buildings, some of which are even repurposed as retail spaces.
Tianfu Square
Address: Luomashi, Qingyang District, Chengdu, Sichuan, China, 610020
Opening hours: 24 hours, Daily

Jinli Ancient Street
Address: 231 Wuhouci Street, Wuhou District, Chengdu, Sichuan, China, 610045
Opening hours: 24 hours, Daily | Street vendors will close around 10pm, bars open till late

Taikoo Li
Address: 8 Zhong Shamao Street, Jinjiang District, Chengdu, Sichuan, China, 610000
Opening hours: 10am-10pm, Daily
Contact: +86 28 6596 3000 | Taikoo Li website
---
Day 3: Visit a giant panda breeding facility
---
With Mandai Wildlife Reserve's Le Le slated to return home to China later this year, you can find plenty of his black-and-white-coated compatriots at the Chengdu Research Base of Giant Panda Breeding.

These adorable oafs are also Chengdu's mascots so you can't leave without paying them a visit.
Image credit: Klook
Although we can't be sure whether Singapore's beloved panda will be housed here, you can still observe his relatives in this sanctuary. You'll learn more about the conservation efforts, while holding back your squeals as you look at baby pandas and red pandas.
Besides chilling at the panda-themed cafe on-site, tourists have also noted that winter is a good time to visit, as the pandas will be cool enough to hang lazily from trees and munch on bamboo in the open. 
Admission: S$10.50/pax
Address: 1375 Xiongmao Boulevard, Chenghua District, Chengdu, Sichuan, China, 610016
Opening hours: 7.30am-5pm, Daily
Contact: +86 28 8351 0033 | Chengdu Research Base of Giant Panda Breeding website
---
Day 4-6 – Take a trip to Jiuzhaigou Valley National Park
---

Image credit: @yuu.v via Instagram
After frolicking with the pandas, take a detour to Jiuzhaigou Valley National Park. This entails an 8-hour bus ride but trust us, it'll be well worth your time to bless the 'Gram with crystal clear lakes and lush forests.


If you prefer not to take the long drive, there are other closer scenic destinations in the area like Mount Emei and Xiling Snow Mountain, with skiing.
Image credit: 爱客纯玩
Moreover, a well-timed visit to the nature park during the winter also nets you views reminiscent of a Disney-like dreamscape. Wintertime is when the beautiful lakes in the valleys freeze over, allowing you to peer straight into the heart of the lakebed. Waterfalls will also seemingly suspend in time, glimmering as they refract the sunlight.
Admission:
Peak season (1st Apr – 15th Nov): ¥220/adult (~$42.05), ¥110/students & seniors aged 60-69 (S$21.03), seniors over 70 enter free
Off-peak (16th Nov – 31st Mar): ¥80/adult ($15.29), ¥40/students & seniors aged 60-69 (S$7.65), seniors over 70 enter free
Address: Jiuzhaigou County, Ngawa Tibetan & Qiang Autonomous Prefecture, Sichuan, China, 623402
Opening hours: 7am-7pm, Daily (1st May – 15th Nov) | 8am-6pm, Daily (16th Nov – 30th Apr)
Contact: +86 837 773 9753 | Jiuzhaigou website
---
Day 7 – Take a break from the cold in an indoor water park
---

Image credit: @prettyalphathings via Instagram
We're rounding up this trip with another round of retail therapy. If just going store to store perusing goods won't cut it, spice up your mall experience with a quick dip in the water park next door. Yes, you read right – New Century Global Center is the world's largest building by floor area, so big that it has an in-house water park.
Image credit: Dzsó Tatár via Google Maps
Apart from exploring its vast floors and riding on 4-storey tall escalators, you can go on winding water slides and relax in wave pools at the Paradise Island Waterpark (¥146/pax, ~S$27.91). The 1.7 million sqm mall also has an Olympic-sized skating rink, functional tram routes, and even a comfortably heated indoor park to saunter in if you're seeking refuge from the cold.

Address: 1656 Tianfu Boulevard North Section, Wuhou District, Chengdu, Sichuan, China, 610094
Opening hours: 10am-10pm, Daily
---
– Xi An & Beijing, for the cultured traveller –
---
Day 1 – Explore the Ancient City Wall & "Muslim Street"
---
Xi An is the city to be for history buffs and culture aficionados. It's known as one of China's Four Great Ancient Capitals, and with a title as grandiose as that, you're sure to be able to catch authentic glimpses of the storied traditions within the walled city.

The Ancient City Wall was built in 1370, making it over 650 years old.
Image credit: @jerry_on_a_journey via Instagram
Speaking of walls, you can't miss the massive one that divides the inner and outer city of Xi An. The 13.7km long Ancient City Wall is one of the largest defensive fortifications in the world, and you'll definitely hit your 10,000-step daily quota should you traverse it on foot. 
For those who'd prefer a speedier mode of transport, you can choose to rent bikes (¥45/2 hours) at the various gates on the wall to cycle the calories away instead. You can also opt to take a tram (¥80/round trip, ~S$15.20), but we'd recommend cycling to warm up those muscles especially during the chilly winter.

Image credit: @guillaume_sergent8 via Instagram
After your workout along the wall, head to Huimin Street, which is also known as Muslim Quarter. Here, you can reward yourself with halal must-trys that cost around ¥15 (S$2.87), such as lamb skewers, roujiamo – which is marinated beef or lamb stuffed inside a freshly baked bun, and Xi An dumplings.

Xi An Ancient City Wall
Admission: ¥54/adult (~S$10.32), children below 1.2m enter free
Address: Shuncheng Lane, Bei Lin Qu, Xi An, Shan Xi, China, 710001
Opening hours: 8am-8pm, Daily
Contact: +86 28 8556 8847 | Xi An Ancient City Wall website
Muslim Quarter
Admission: Free
Address: 1 Xida Street, Lianhu District, Xi An, Shan Xi, China, 710007
Opening hours: 24 hours, Daily | Street vendors operate from 8am-11pm
---
Day 2 – Immerse in the Tang dynasty with hanfu photoshoots & operas
---
Renting hanfus, or traditional Han Chinese clothing, and going about taking photos has become somewhat of a trend as of late, especially on Chinese social media platforms like Douyin and Xiaohongshu. What better place to do it than in the historic city of Xi An?

Head to popular photoshoot spots like Datang Furong Garden to get your picture-perfect shots with gorgeous backdrops.
Image credit: @rella_liu via Instagram

To ease things along, there are many hanfu rental places peppered around the city that'll loan you the costumes, and they'll even do up your makeup and hair plus provide you with props. Prices float around ¥160 (~S$30.58) for winter-style costumes, while hair and makeup cost an additional ¥80 (S$15.89).
Image credit: @graceljo50_traveller & @sergioxer via Instagram
To further immerse yourself, make a stop at the Tang Dynasty Palace to catch a Tang Dynasty-themed opera. The theatre hosts shows that tell stories and legends originating from the Tang Dynasty, accompanied by artful dance performances and acrobatics.

Tang Dynasty Palace
Admission: USD45/pax (~S$61.84)
Address: 75 North Chang'an Road, Xi An, Shan Xi, China, 710064
Contact: +86 1555-2589-030 | Tang Dynasty Palace website
---
Day 3 – Find Qing Shi Huang's Terracotta Army
---

They say the emperor's tomb – which the Terracotta Army guards – has yet to be opened, even after 2,200 years.
Image credit: @celestialdelish via Instagram
You can't say you've been to Xi An if you gave Qinshihuang's Mausoleum a miss. It is home to the world-famous Terracotta Army, which served to accompany their emperor into the afterlife. 
In the mausoleum's biggest pit, you'll find 2,000 life-sized soldiers and horses sculpted out of terracotta, each painstakingly crafted with unique facial features and expressions.
Also known as the Grand Tang Dynasty Ever Bright City, the flashy lights of the Great Tang All Day Mall shine as bright as day.
Image adapted from: China National Tourist Office in Singapore via Facebook
Back to the present, take a stroll down the Great Tang All Day Mall. It's not really a mall, but a street lined with buildings featuring tell-tale architecture from the Tang Dynasty. Expect to see a constant barrage of street performances, from modern rock music to traditional dance routines, as well as dazzling light shows.

Emperor Qinshihuang's Mausoleum Site Museum
Admission: ¥120/pax (~S$22.50)
Address: Lintong District, Xi An, Shan Xi, China, 710612
Opening hours: 1st Mar – 30th Nov 8.30am-5pm | 1st Dec – 28th Feb 8.30am-4.30pm
Contact: +029 81399127 | Emperor Qinshihuang's Mausoleum Site Museum website
Great Tang All Day Mall
Admission: Free
Address: Huaqing Road, Lintong District, Xi An, Shan Xi, China, 710699
Opening hours: 24 hours, Daily
---
Day 4 – Take a 300km/h bullet train to Beijing
---
Image credit: Wikimedia Commons
Of course, we can't leave out Beijing when it comes to winter holidays in China. Thankfully, the capital of China is not too far from Xi An – in fact, it's just a train ride away.

The trip will take about 5 hours across 1,200km aboard the Beijing–Xi'an High-speed Train which hits speeds of up to 300km/h. You'll have options of booking different classes of seats, with the first-class seats being comparable to business class flight seats as noted by travellers. 
---
Day 5-7: Bask in winter activities like the Longqing Gorge Ice Festival
---
Now that you're in Beijing, there's a slew of winter-related attractions that you can choose from to get the most out of the frigid cold.


Image adapted from: Tripadvisor, @zhanghalleck via Instagram

Our picks include checking out the Longqing Gorge Ice and Snow Festival. It runs from mid-January to end-February, and features more than 400 ice and snow sculptures. Some of these sculptures are truly impressive, depicting huge temples and palaces. Tip: visit during the night, and watch them illuminate and spring to life.
You can also go ice skating across a frozen lake at Shichahai Skating Rink. Spanning 8,400sqm, it is one of Beijing's biggest outdoor skating rinks and highly popular among locals as well. You'll be able to rent ice skates (¥30, ~S$5.65), or hang on to a friend's ice bike or wagon as they pedal you across the icy surface.
Longqing Gorge Ice and Snow Festival
Admission: ¥100/pax (~S$18.75)
Address: Yanqing District, Beijing, China, 102109
Opening hours: 9am-10pm, Daily
Contact: +86 010-69191020 | Longqing Gorge website

Shichahai Skating Rink
Ice bike & wagon: Mon-Fri ¥60/pax (~S$11.30) | Sat-Sun & PH ¥80 (~S$15.07)
Ice skating: Mon-Fri ¥30/pax (~S$5.65) | Sat-Sun & PH ¥40 (~S$7.53)
Address: 50 Houhai Beiyan, Xi Cheng District, Beijing, China, 100035
Opening hours: 9am-5.30pm & 6pm-9.30pm, Daily
---
– Harbin, for the adventurous traveller –
---
The temperatures in Harbin are no joke – with mean temperatures averaging around -13°C and all-time lows hitting -42°C. However, those who brave its chilling winds will leave with an experience like no other. 
---
Day 1 – View massive ice sculptures at Harbin Ice & Snow World
---
The Harbin International Ice and Snow Festival will run from 20th December 2023 to early March 2024. But the massive sculptures will start melting in February, so plan accordingly.

If you're awe-stricken at the ice sculptures at Longqing Gorge, you'll be in for an even bigger treat once you lay your eyes on the ones over at the Harbin Ice and Snow World. It's undoubtedly the best location to celebrate the Harbin International Ice And Snow Festival, as the largest and most intricate sculptures will be found here.

This year's highlight is a giant snowflake Ferris wheel.
Image credit: @visit_heilongjiang via Instagram
Other than sculptures that tower over tens of metres in the air, there are tons of ice and snow-related activities to check out. Past editions of the festival saw slippery ice slides, winter sports like skating and curling, as well as various night shows that feature figure skating and other artistic performances on ice.
Admission: From ¥300/pax (~S$56.49), free entry for children below 1.2m & seniors aged 70 years and above
Address: Daoli District, Harbin, Heilongjiang, China, 150036
Opening hours: 11am-9pm, Daily
---
Day 2 & 3 – Ride snowmobiles & hike at Yangcao Mountains
---

Image credit: @ossssk851 via Instagram

Hiking enthusiasts, should you have already exhausted all possible hiking trails in Singapore, here's one that will definitely test your mettle. There's a hiking trail nestled in Harbin's wilderness that'll bring you through Dongsheng Forest Farm, which is a grove filled with frosted trees.


Image credit: @evelynyapwk via Instagram

You'll also be making the climb up Yangcao Mountain which is 1200m above sea level, giving you a nice panoramic view of the snowy scenery. The trail is around 10km and will take you about 5 hours to complete, but don't worry if that seems too imposing; you can ride back on snowmobiles (¥280/pax, ~S$53.23)  or even better, a horse-drawn sleigh (¥198/pax, ~S$37.68).
Location: Dongsheng Forest Farm
---
Day 4 & 5 – Stay at a literal winter wonderland at Harbin Snow Town
---
A long day of hiking begets a long day or 2 of rest, so get some much-needed R&R at Harbin Snow Town. It's located in Hailin, about an hour's train ride (from USD18, ~S$24.67) away from Harbin.

This literal winter wonderland has been used as a set for many Chinese dramas and movies, so you just know it's pretty. At the town's Dream Home Studio (¥198/pax, ~S$37.29)  you can spot empty wood cabins and props left behind by production crews of said films and shows.

Dog-powered sleds (¥60/2pax, ~S$11.30) make for a cute way of getting from point to point within the town.
Image credit: @masaki_zo
Accommodation here is affordable too; you can book an authentic stay at local-owned inns from as cheap as ~S$13/night. You can also look forward to Errenzhuan performances, which is a traditional Chinese dance performed in the Northeastern villages in China.

Admission: ¥80/adult (~S$15.07)
Address: Xuexiang National Forest Park, Hailin, Heilongjiang, China, 157125
Opening hours: 7am-10pm, Daily
---
Days 6 & 7 – Hit the slopes & spas at Club Med Yabuli
---
Image credit: Club Med

With massive hills overlooking the Harbin landscape, it is only customary that you have a go at skiing before you pack your bags. Lucky for you, Club Med Yabuli is just the place for high-octane zips down the trails.

You can ski or snowboard to your heart's content on the resort's 50.9km of slopes.
Image credit: @clarencegoh_ via Instagram

With every stay at their resort, Club med Yabuli offers complimentary group skiing and snowboarding lessons for kids, teens, and adults that cater to every skill level. 
You should also reserve a day to pamper yourself at their spa. They'll knead knots out of your body with their massages, and ensure you stay glowing with face and skin treatments that use natural ingredients from the Dead Sea.
Rates: From ~S$305/night
Address: Harbin, Heilongjiang, China, 150631
Contact: 1800 258 2633 | Club Med Yabuli website
---
Pay like a local with Changi Pay during your trip to China
---
With China progressing towards becoming an entirely cashless society, gone are the days of haggling for better rates at money changers. Now we're putting our Chinese comprehension skills to the test by navigating and setting up e-payment options like Alipay.



You can even transfer funds via PayNow with no transaction fees for amounts above RMB200.

Well, if you'd like to do away with the hassle of setting up a foreign app, while still being able to make cashless transactions in China, Changi Pay has got you covered. With the enhanced Changi Pay e-wallet, you'll be able to top it up with SGD using PayNow with competitive exchange rates.
If you've ever been to China, you know that almost everything can be paid for using Alipay. From purchasing that dream designer piece at Taikoo Li to paying for your roadside-prepared Xi An dumplings, Changi Pay allows you to scan Alipay QR codes to make seamless payments.


Take note that you'll need a local mobile number to activate Changi Pay and your Singpass to use Changi Pay in China.
Additionally, you'll be rewarded for simply using Changi Pay. From now till 31st December 2023, top up at least $50 and you'll receive $40 in e-Vouchers. Also, make 3 separate transactions of at least ¥100 from now till 31st December and you can redeem another $10 worth of Changi Pay Vouchers.
Fumbling with digital travel necessities like data plans and cashless payment options can be stressful, especially when you're not familiar with the local language. Moreover, going cashless is supposed to bring convenience instead of frustration. So let apps like Changi Pay help you, while you focus on what you're there for: a wintery whale of a time.
---
This post was brought to you by Changi Airport Group.
Photography by Ian Sim.
Cover image adapted from: 爱客纯玩, @patrick_harper7 via Instagram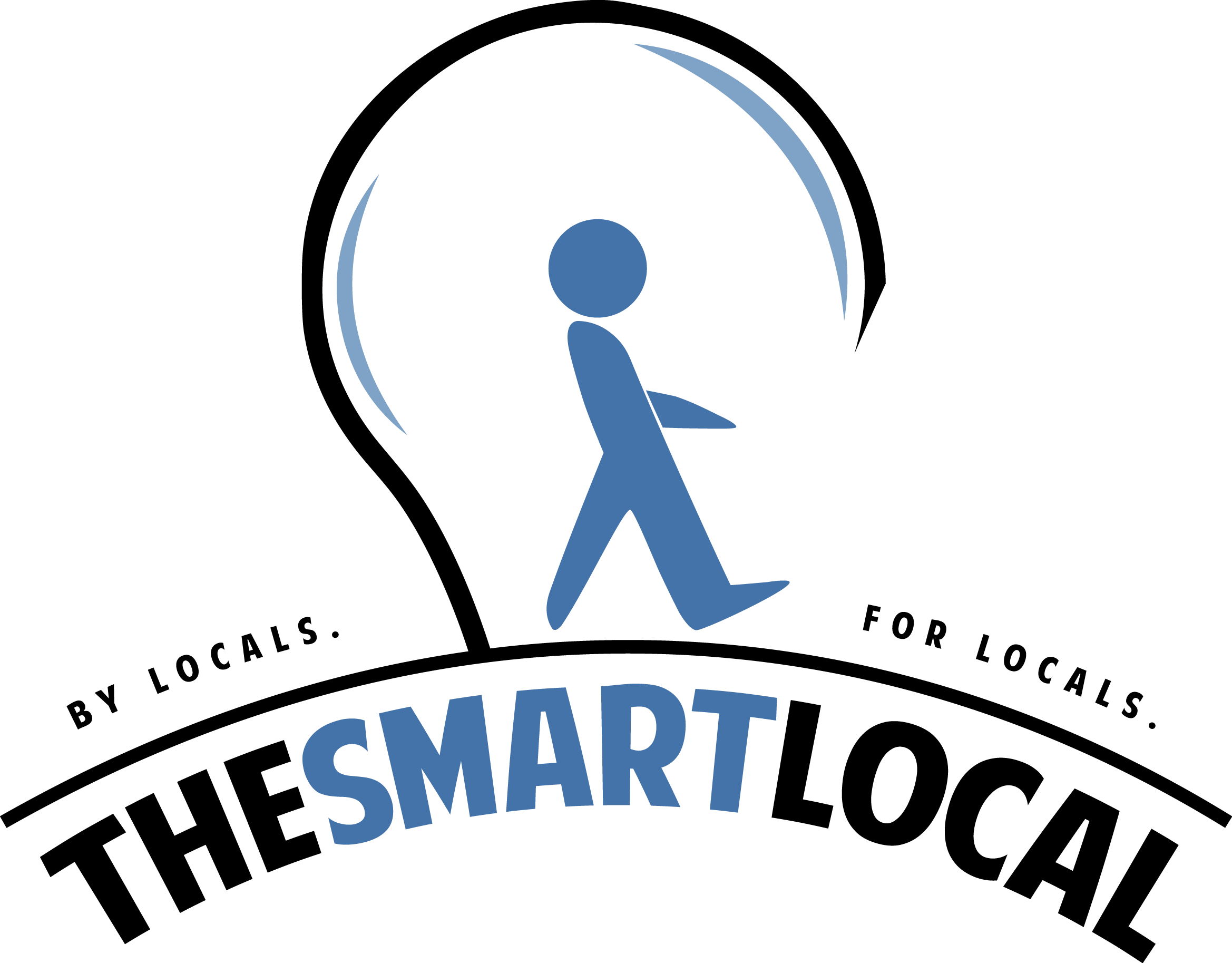 Drop us your email so you won't miss the latest news.