Affordable holidays in Asia
Image adapted from: Fine Art America, Hotels Kuala Lumpur, Matthew Schreibeis, Planet Ware
The end of 2018 is nearly upon us, and now's the time for the travel bugs to begin planning December family vacations. We know that starting to plan right now is super last minute and expensive, with flight prices sharply increasing at this time of the year.
That's why we've found you a list of holiday destinations around Asia that are fantastic for that family vacay – and when you should be avoiding the pesky price hikes. Now you can catch a well-deserved break from all the good work you've done all year without splurging excessively.
Prices in this article are accurate as of 14 Nov 2018. Read till the end for more on affordable data plans for all these destinations with Singtel ReadyRoam.
1. Explore a street entirely devoted to tofu in Taipei – fly from $404/pax
Image credit: Travel.yam.com
Travel to Taipei and your thoughts would naturally gravitate towards its street food and night markets, offering you both culinary delicacies and local curiosities at affordable prices. But wait till you hear of Shenkeng Old Street (深坑老街), a street that specialises in smelly tofu (臭豆腐 chou tofu), a Taiwanese national delicacy.
Jin Da Ding's BBQ tofu skewers
Image credit: @keelung_fatcheng
This dish is much maligned because of its odour, but don't let this stop you from exploring its many variants – barbequed, stewed, braised, steamed, or deep-fried. Check out Jin Da Ding (金大鼎)'s barbequed tofu skewers, praised for their tender exteriors and creamy centres.
Get to the top of Elephant Mountain to savour stunning views of Taipei's cityscape.
Image credit: Oddviser
Taipei is not just a foodie haven, as it's also a place where you can get the whole family sweatin' with a gorgeous hike. And trails for beginners are readily available, such as Elephant Mountain (象山)'s. This is more of a stroll, where you can climb up a flight of concrete stairs that'll take you to the peak in just half an hour. This also means you probably wouldn't have to deal with any cranky tots – or adults – during your hike up!
Cheapest time to travel: 27 Nov to 10 Dec
Price: From $404
When prices will rise: 11 Dec
2. Teleport into the magical world of Winter Sonata in Nami Island – fly from $527/pax
Ah, Seoul. The birthplace of kpop, k-dramas, and fashion trends that have taken the world -that includes Singapore- by storm. Heck, we even have fans celebrating their idols' birthdays here, miles away from South Korea.
Why not make a trip down to South Korea itself, where you'll get to set foot on the very earth that your idols walked on? Nami Island is a great location to start, for it's the place where a good portion of 2003 K-drama hit "Winter Sonata" was filmed.
Fancy a sip of tea and some crumpets atop these lovely glass chairs?
Image credit: Korea Tourism Organisation
Beyond its entertainment scene, Seoul also has its own quirks that are worth checking out. Make your way to Jeju Castle Theme Park, where all >200 of its attractions, both indoors and outdoors, are made out of glass.
Image credit: Atlas Obscura
And if you're a kimchi lover, you'll be drawn to Museum Kimchikan, where the spicy fermented cabbage dish is lovingly commemorated throughout all 1,500 years of its existence. You'll get to sample the many different kimchi varieties too, going beyond the classic baechu (napa cabbage) to include oi sobagi (cucumber) and bossam (wrapped) among other variants.
Cheapest time to travel: 27 Nov to 14 Dec
Price: From $527
When prices will rise: 15 Dec
3. Embark on a street food adventure in Kuala Lumpur – fly from $101/pax
Auntie Lora Kopitiam, one of many street eateries in KL
Kuala Lumpur may be a modern metropolitan city, but if there's one thing that has remained a comforting constant, it's the place's strong street food culture, with mouth-watering delicacies available wherever you turn.
Get your roti prata fix at Valentine Roti, which offers roti canai – Malaysia's version of prata – in a variety of flavours, from the standard plain kind to the in-house Valentine special, where a prata is stuffed with sardines, cabbage, onions, and chives.
When you've had your fill of local delights, check out Selfie Museum KL, a dessert-themed museum that features 9 showrooms full of interactive exhibits and sculptures that celebrate all things dessert. Entry into the museum also entitles you to 5 free desserts, including ice cream, bubble tea, and cupcakes.
Cheapest time to travel: 20 Nov to 13 Dec
Price: From $101
When prices will rise: 14 Dec
4. Profess your love for mala at its hometown, Chengdu – fly from $384/pax
Qintai Road, Chengdu
Image credit: Insight Guides
The capital city of Sichuan, Chengdu is a lesser-known holiday destination you should keep within your sights – after all, it's the hometown of authentic Sichuan mala hotpot.
Qintai Road (琴台路) is the best place to get your mala fix. Aside from its picturesque ancient China aesthetic that is stylised after the Han and Tang dynasties, it's the go-to spot for quality mala in town. Try out Long Sen Yuan Hotpot (龙森园火锅), coming highly recommended for its excellent customer service.
Image credit: Sohu
Staff here are praised for going out of the way to assist first-time patrons with ordering and prepping their meals. Also, even if you can't take spice too well, you can still drop by anyway, as there are non-spicy soup base options available – suitable for families with kids.
When you're done with exploring the mala side of Chengdu, set your sights on the other side of the city as China's panda capital. Head down to Giant Panda Breeding and Research Base, where you can get up close and personal with pandas.
Image credit: China Discovery
You'll be glad to know that end-Nov and Dec is the optimal time for visiting, as the weather is cool, encouraging the black-and-white gentle giants to go out of doors to feed, play, and frolic.
Cheapest time to travel: 20 Nov to 17 Dec
Price: From $384
When prices will rise: 18 Dec
5. Trawl Tokyo's Character Street for Japan-exclusive Pokemon collectibles – fly from $522/pax
Tokyo is the dream holiday destination of many, and that includes yours truly. It's not hard to understand why, with its beautiful landscapes, strong pop culture presence, and fantastic food scene.
Image credit: Matcha
Character Street is where Japan's anime and cartoon scene reigns, with shops selling collectibles from popular franchises like Pokemon and Sanrio.
Image credit: Matcha
Distinctly Japanese-themed character plushies like this kimono-clad Hello Kitty can be found here, so take this opportunity to stock up on rare collectibles you can't find elsewhere!
Image credit: The True Japan
When you've had your fill of letting out your inner child in Character Street, pay a visit to Sensoji-ji, Tokyo's oldest temple, to get one of the most authentic Japanese experiences – you'll have to participate in a water purification ritual before entering the main temple itself.
The ritual itself is kid-friendly; all you've got to do is use your right hand to scoop water with a ladle and pour it over your left, and then repeat the process with opposite hands – easy-peasy and can be done by just about anyone.
Cheapest time to travel: 26 Nov to 30 Nov
Price: From $522
When prices will rise: 1 Dec
6. Binge on adorable dim sum in Hong Kong – fly from $295/pax
Hong Kong is a city well-known for its dim sum and, of course, Disneyland, but step away from its conventional glamour and you'll find pockets of gems tucked away here and there in this city.
Image credit: Getty Images
Set your sights to the sea next and make your way to Victoria Harbour, where you'll get to hitch a ride on one of these traditional junks across the water. 3 main companies operate here, with Duk Ling recommended as the most authentic – the junks it uses as a passenger vessel was once an actual craft used by fishermen.
Panda-themed custard pau
Image credit: Zhen Restaurant
And of course, no trip to Hong Kong is truly complete without having at least one dim sum meal. But there's no reason for you to settle at a nondescript eatery when you can dine at Zhen Restaurant Contemporary Dim Sum in Nam Cheong Building, where the dim sum is modelled after cute animals like birds, pigs, pandas, and dogs.
Cheapest time to travel: 25 Nov to 17 Dec
Price: From $295
When prices will rise: 18 Dec
7. Catch the Thai rendition of Avatar in Bangkok – fly from $184/pax
Image credit: eOasia
If you think you've experienced all that Bangkok, capital city of the Land of Smiles, has to offer, think again: aside from its affordable shopping, spas, and night markets, there are things to do here that are not well-explored by tourists.
Image credit: Himmapan Avatar Show
To begin, check out the Thai retelling of James Cameron's hit film Avatar through the Himmapan Avatar Show. A unique fusion of Thai and western cultures, re-experience the mesmerising beauty of Avatar, reenacted with age-old Thai legends infused into the mix.
Image credit: Trip Canvas
As a pitstop to fuel up for the rest of the day's adventures, grab a cuppa at KC Selfie Coffee, where the entire family can get their selfies printed on the drink's surface – something that'll amuse the kids for sure. Plus, this might be a great chance to get a quirky family photo!
While you're here, help yourself to the comfort food, including spring rolls and quesadillas.
Cheapest time to travel: 27 Nov to 17 Dec
Price: From $184
When prices will rise: 18 Dec
Affordable data roaming with Singtel ReadyRoam
We've all heard of how expensive data roaming is when you travel overseas. Imagine going on that dream vacation to Tokyo, only for a hefty phone bill awaiting you when you return home.
Image credit: Singtel
Luckily for us, nightmares like this are easy to avoid with Singtel's range of ReadyRoam plans. If you're travelling to Malaysian cities like KL and Malacca, take up Singtel's ReadyRoam Malaysia plan, which is just $5/GB and is valid for 30 days – perfect if you plan to stop by more than 1 city here.
And even if you aren't going to Malaysia, fret not: the ReadyRoam 1GB 30 Days Plan is available for other international destinations. Prices vary according to the number of destinations you're stopping over, and you have three options: 9 Destinations ($12/GB, U.P. $15/GB), 18 Destinations ($20/GB), and 56 Destinations ($35/GB).
With ReadyRoam, you'll enjoy LTE roaming that lets you access 4G networks wherever you go. You won't have to worry about pay-per-use data charges too: the plan protects you with the ReadyRoam Network Lock when you are connected to a non-preferred network or in a destination not covered under your ReadyRoam plan. Once 1GB is drained, the stackable plan will automatically add on another GB at the same rate.
Pro-tip: Without the need for switching to a foreign SIM card to stay connected, you'll be able to keep your number with ReadyRoam to receive SMS prompts when using your credit cards overseas.
Subscribe to any of the ReadyRoam plans up to 30 days before your trip via My Singtel app, available both on the App Store and Google Play. From just $12, you can also add on 30 days of travel insurance coverage from DirectAsia at a go. Simply select the DirectAsia add-on at the end of your ReadyRoam plan confirmation.
No holiday should be ruined by connection-related woes. Arm yourself with Singtel's ReadyRoam and focus on enjoying your vacation to the fullest instead!
For more travel ideas, check out our other Singtel ReadyRoam articles here:
---
This post was brought to you by Singtel.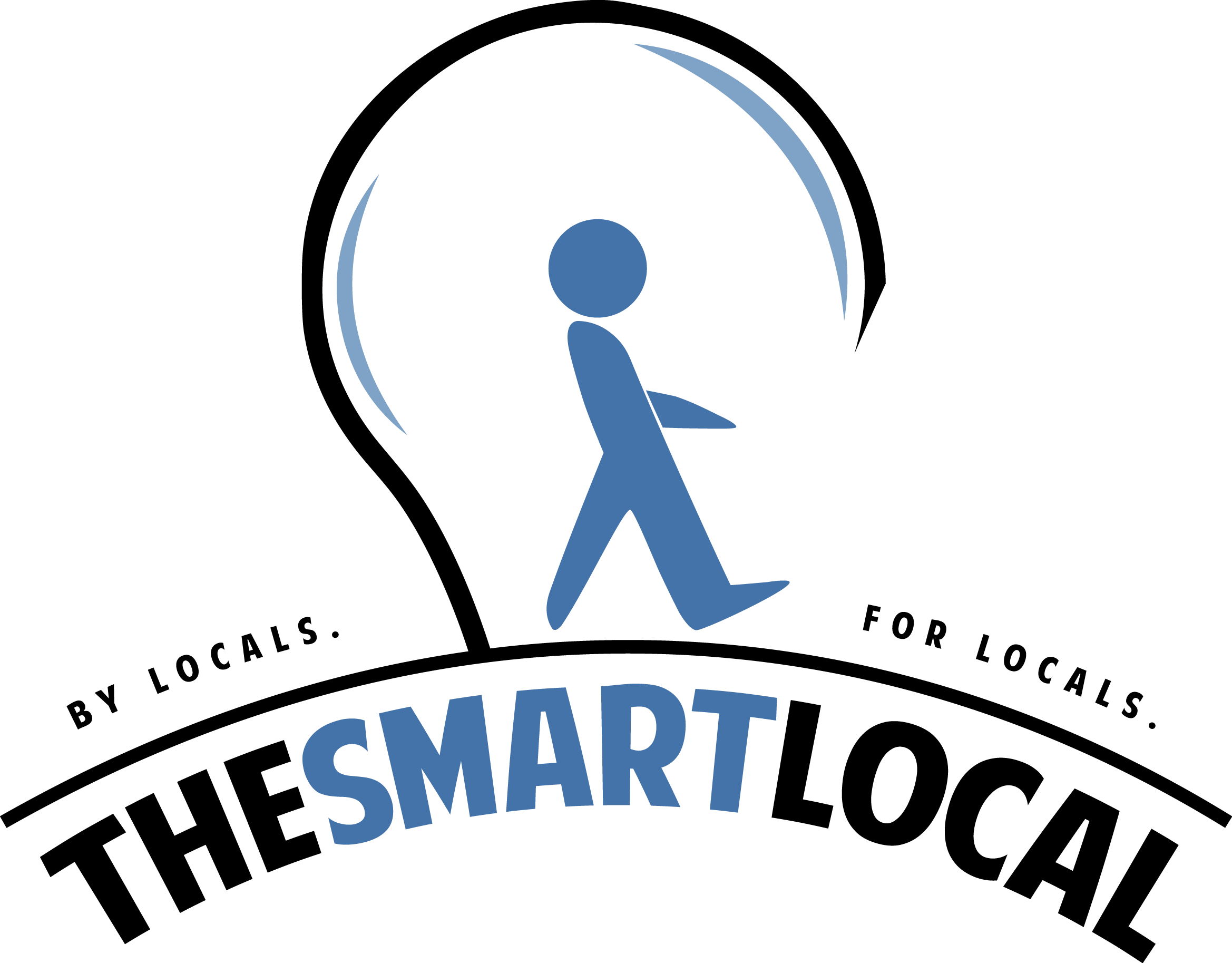 Drop us your email so you won't miss the latest news.