Roadside durian stalls Singapore
---
In a country where there's a building in the shape of a durian, it's unlikely that there's any shortage of the actual fruit anywhere in this Little Red Dot.
When it comes to picking the best shop to patronise, it's always a dilemma especially with mixed reviews floating around the internet. With top grade mao shan wang available at almost every stall during the peak season, ambience and service are the next dealmakers. So here's a guide to 11 durian stalls with great service all around Singapore that serve up the best mao shan wang:
---
– Central –
---
1. 99 Old Trees – Outram Park
---

Image adapted from: @99oldtrees via Instagram
Experts will argue that the best tasting durians are those that have naturally fallen from the trees, and not picked before fully ripen. 99 Old Trees is one of the stalls that sell such durians, so it's no surprise that the shop comes with stellar reviews from past customers – one of them being Jack Neo. 
Even if you aren't a self-proclaimed durian specialist, you can join the durian workshop by 99 Old Trees and learn how to pick the best out of the bunch. Tickets go from $99/pax and the masterclass also includes a tasting session – think unlimited samplings of mao shan wang.
Price: From $36/750g for D24
Address: 1 Teo Hong Road, Singapore 088321
Opening hours: 12pm-9pm, Daily
Contact: 9822 2495 | 99 Old Trees website
---
2. House of Durian – Toa Payoh
---
Tucked away under a HDB block at Toa Payoh, House of Durian contains so much more than just durians alone. In here resides a variety of other fruits as well as durian creations – and by that, I mean mao shan wang ice cream, cake, and smoothies made with actual durian in front of your eyes.
A mao shan wang smoothie made on the spot? Yes please.
Price: From $24/kg for MSW
Address: 211 Lorong 8 Toa Payoh, Singapore 310211
Contact: 6258 2054 | 9108 3710 | House of Durian website
---
3. Sindy Durian – Whampoa Drive
---

No language barriers here as the staff are fluent in English.
Image credit: @msmartinique via Instagram
Night owls, Sindy Durian is the place to get your late night durian fix. Conveniently located at Whampoa Drive, the shop is open 24 hours from Monday to Saturday, so your 3am durian cravings will no longer go unanswered. 
Although the mao shan wangs are on the pricier end, Sindy Durian regularly receives positive reviews so you can expect quality durians here. The shop also offers free delivery with every $150 spent. Or, you can head down to the stall to get the goods – just remember to call and reserve your preferred durian type before travelling over. 
Price: From $30/kg for MSW
Address: Block 89 Whampoa Drive, #01-835, Singapore 320089
Opening Hours: Mon-Sat 24 hours, Sun 12pm-12am
Contact: 9710 2427 | Sindy Durian Facebook
---
4. Durian Mpire by 717 Trading – Serangoon Road
---
717 Trading is the kind of place you'd go to for a lepak night out with good ol' friends and some quality durian. The whole roadside experience is simplistic and peaceful. It helps that the staff are rather friendly as well.
The mao shan wang available strikes a perfect balance of bitter and sweet and maintained its shape even though it was super creamy. Perfect for those who like something substantial to bite into.
Price: From $25/kg for Old Tree MSW
Address: 22 Yio Chu Kang Road, Highland Centre #01-01, Singapore 545535
Opening hours: 12pm-8pm
Contact: 6487 2777 | Durian Mpire website
---
– West –
---
5. Ah Seng Durian – Ghim Moh & Alexandra
---

Image credit: Ah Seng Durian via Facebook
Ah Seng Durian has been around for a couple of years, never failing to win the hearts of Singaporeans in search of good quality durians, especially mao shan wang. Having a reputation for his honesty, Ah Seng is a friendly and bubbly store owner who's almost always present, providing customers personal service.
Pro tip: You should reserve your durians 1-2 days ahead because of high demand. It can also get very crowded so don't come expecting a guaranteed seat.
List of Ah Seng Durian locations.
---
6. Lele Durian Singapore – Ghim Moh
---

Image credit: Lele Durian Singapore via Facebook
Lele Durian is known for its top-grade mao shan wang from Batu Pahat that rarely disappoints its customers. Their MSW is known to be super bittersweet and addictively creamy in texture. With fluctuating prices throughout the year, catch them during the durian season and dig in.
Price: From $15/kg for D24
Address: 20 Ghim Moh Road, #01-125 Ghim Moh Market & Food Centre, Singapore 270020
Opening hours: 1pm-9pm, Daily
Contact: 9694 8584 | Lele Durian website
---
7. The Durian Tree – Bukit Batok
---

Image credit: The Durian Tree via Facebook
There's more to the West for durian-lovers than just Ghim Moh. The Durian Tree is a humble durian stall at Bukit Batok selling a great variety of durians, including fleshy mao shan wang at a very reasonable price. Service is noted to be extremely good by many customers who claim that they replace bad durians within reasonable requests.
Price: From $24/kg for MSW
Address: 277 Bukit Batok East Avenue 3, #01-371, Singapore 650277
Opening hours: 1pm–11pm, Daily
Contact: 8777 1388 | The Durian Tree website

---
– East –
---
8. Ah Huang D24 Sultan Durian – Sims Avenue
---
Ah Huang D24 Sultan Durian has D24 in its name for a reason – they're best known for the D24 variety that has hints of alcoholic notes. But that's not all that Ah Huang offers. They also sell the bittersweet and creamy mao shan wang variety as well. You'll find Ah Huang along other durian sellers at Sims Avenue, but this stall has a credible reputation for fair pricing and quality.
Price: From $25/kg for MSW
Address: 107/9 Sims Avenue, Singapore 387431
Contact: 6743 3509 | Ah Huang D24 Sultan Durian website
---
9. 227 Katong Durian – East Coast Road
---

Image credit: @howardhoch via Instagram
Katong is not only the place to take Instagram-worthy hipster cafe shots but also to savour drool-worthy mao shan wang. At 227 Katong, feast on bright yellow fleshy pieces of durian at a relatively reasonable price with a bonus of great service. For those who wish to skip the disappointment of "sold out" durians for walk-in orders, you can also order online on their website.
Price: From $22/kg for MSW
Address: 227 East Coast Road Singapore
Opening hours: 10.30am-10.30pm, Daily
Contact: 8318 9924 | 227 Katong Durians website

---
– North –
---
10. Durian Kaki – Yishun
---

Image credit: @duriankakisg via Instagram
If there's one thing Yishun is known for other than rabak crimes, it's durian. Be brave and tread those dangerous grounds, 'cause it's definitely worth it if you're going to get mao shan wang at Durian Kaki.
Apart from excellent reviews of the creamy bittersweet king of fruits, their service has received a noteworthy amount of praise as well. A clean modern spin on the classic roadside durian stalls, with indoor seating to accommodate haters of our humid weather.
Price: From $22/kg for MSW
Address: Yishun Street 22, Block 293 #01-259, Singapore 760293
Opening hours: 2pm-10pm, Daily
Contact: 8405 8509 | Durian Kaki website
---
11. Fruit Monkeys – Ang Mo Kio
---
Durians are "heaty" enough, and we don't need things to get even more heated with the weather. A great respite from Singapore's heat and humidity, Fruit Monkeys allows you to sit down under aircon and enjoy your durian without sweating.
Formerly located at Farrer Park, this indoor durian eatery left both our tummies and hearts full with the fleshy mao shan wang and heartwarming service. Complimentary gloves, water and tissue made for an amazingly convenient experience. NETs payment is accepted too.
Price: From $22/kg for Premium MSW
Address: 7 Ang Mo Kio Street 66, #01-03 FloraVista, Singapore 567708
Opening hours: 12pm-10.30pm, Daily
Contact: 6291 2383 | 9145 2860 | Fruit Monkeys website
---
Where to buy durian in Singapore
---
No matter where you live in Singapore, durian season doesn't discriminate. Mao shan wang lovers can take advantage of the upcoming peak period and lower prices to feast on the custardy fruit. Just be sure to drink lots of water while you're at it.
More durian content:
---
Cover image adapted from: @duriankakisg via Instagram
Originally published on 5th May 2017. Last updated by Joycelyn Yeow on 5th July 2023.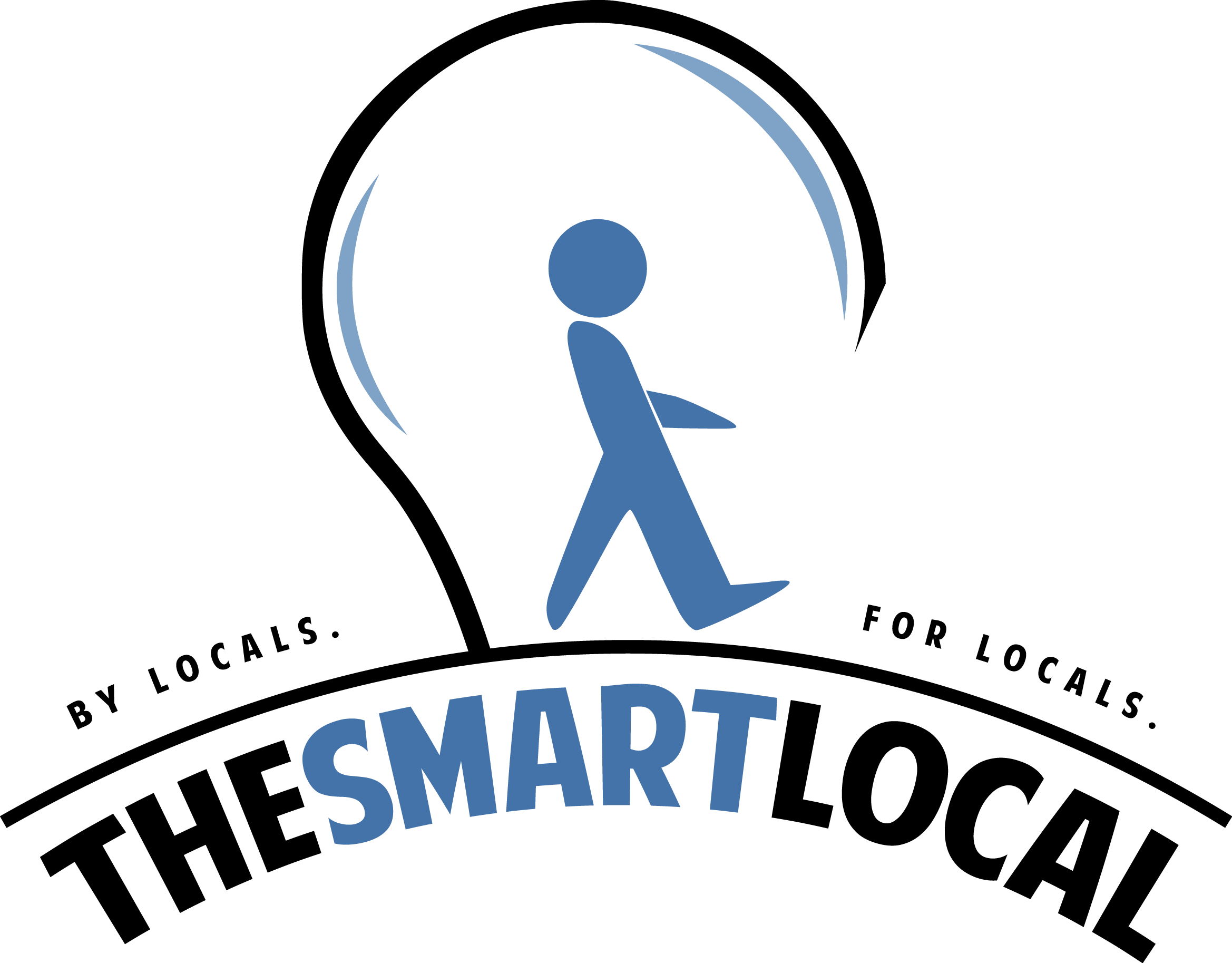 Drop us your email so you won't miss the latest news.