Driving in Singapore
---
It seems like a rite of passage to sign up for driving in Singapore the minute you turn 18 years of age – an informal transition to adulthood, if you will. The rewards of getting a driver's license? Late-night suppers without having to Grab home, and overseas road trips made possible. 
Like most other Singaporeans, I too jumped on that bandwagon – albeit later than most due to my incessant fear of risking my life, and being a hazard on the roads. But even after being able to legally get behind the wheel, I'm still not ready for driving in Singapore alone after practising for seven months. Read on to find out why.
Before that, check out other perspective articles here:
---
Signing up for driving lessons
---
My friends being able to drive was a major push factor for me to get my license as well
As someone who gets easily peer pressured into almost anything, getting a driver's license wasn't an exception. I mean, my parents owned a car, and my friends around me were all starting to attain the green-light status of being a certified driver one by one. So it was obvious to me that I had to face the process sooner or later.
But even though a part of me yearned to pick up the skill, the fear of operating a vehicle all by myself was a major factor holding me back. Frequent nightmares of car wrecks and getting lost would randomly jolt me awake, further intensifying this irrational fear of mine. I wasn't even aware of how or when the fear came about, but it continued to escalate.
My greatest fear? Getting into a car accident that could result in the loss of money or worse, lives.
Image credit (clockwise from top left): Marie Yeo, Evan Yiu, Beh Chia Lor
Watching car crash scenes in movies or reading about car accidents in the news made my heart palpitate and palms sweaty, thinking that it could easily be me if I wasn't a careful driver. Driving passengers who entrusted me with their lives was also an overwhelming responsibility that I just wasn't sure I was ready to face. 
Because of these reasons, I outgrew the typical age of 18 years old that most fellow teenagers started learning to drive. Putting "getting my license" on the back-burner for months became years, and it wasn't until I was 22 before I made the concrete decision to head down to ComfortDelGro Driving Centre to register my fate as an aspiring driver.
---
Choosing between driving school or private lessons
---
Between school and private lessons, I was more inclined on the latter believing that it would save me some money – private lessons were more flexible and the instructor would schedule the driving test only when he thinks you're ready. School, on the other hand, would require at least 20 practical lessons, so the total amount paid is more or less fixed.
Engaging a private instructor is also believed to help speed up the process of going for the test, since they tend to know the ins and outs of the booking system to secure an earlier test date. Booking via the driving school would be as competitive as module bidding – and nope, uni life was stressful enough and I did not want to deal with that all over again.
The hardest part of getting a private instructor was actually getting reliable contacts. Firstly, given my limited Chinese abilities, getting an English-speaking instructor was a priority for me unless I wanted to confuse my left and right.
Also, I had to make sure that my instructor was a decent human being having heard my fair share of horror stories. Some instructors would scold my friends during their lessons so badly till they cried, while others took advantage of their students by making them buy them lunch every driving lesson. Thank you, next.
After some hard searching, I got a contact from my friend who had nothing but praise for her instructor. He spoke English, his meeting point was fairly near where I lived, his rates were decent, and he was even rated the third best instructor in Singapore with an incredibly high success rate. Sign me up!
---
Starting practical driving lessons & taking the test
---

Taking the first step of booking my first practical lesson was terrifying
Image credit: Deborah Gan
After securing my friend's contact as my designated instructor and clearing my Basic Theory Test (BTT) with a score of 49/50, it was finally time to hop into the driver's seat. 
Before I knew it, I was actually driving around my neighbourhood. It turned out to be manageable and almost felt like Mario Kart IRL, minus the banana peel throwing and turbo boost. Within 30 minutes on the road, I felt silly for even having such morbid thoughts once before, and thought to myself "maybe I can do this after all". 
After three months of attempting U-turns and understanding road cues, I was finally ready for my driving test. I sure as hell didn't want to fail. I had after all, saved up over $3,000 just to take the test and overcome my fear. 
But the buildup to the test was nothing short of self-doubt, overthinking and sheer panic yet again. Recapping the steps every night and before every lesson became a ritual, and being careless on minor things like stepping on the wrong pedal even made my instructor worried too. 
While minor mistakes were made like not checking my blind spot and not signally early enough, no curbs were mounted during the big day. A weight was lifted off my shoulders when I received my result slip that indicated I had passed with a decent 16 points, four points shy from failing. 
Did you even get your license if you didn't post these mandatory shots on social media?
Image credit: Deborah Gan
I could've cried tears of joy – yours truly didn't have to spend extra money or hours for a retest! And that was the start of my journey towards feeling the wind in my hair and singing Ariana Grande while I was on the highway to Orchard Road – or so I thought.
---
Driving on the road without my instructor
---
Don't get me wrong, finally receiving my driver's license in the mail was nothing short of pure excitement. But when reality finally sank in, the pressure to start driving all by myself was stress-inducing.
I just couldn't shake off the reality that I neither had my driving instructor to step on his side of the brakes if anything were to happen, nor any cues on exactly how much I should turn the steering wheel for each sharp turn.
*Nervous laughter every time I get into the driver's seat*
Image credit: Deborah Gan
I also had to get used to my mum's comparably huge Honda Vezel SRV, when I was already used to driving my instructor's Sedan. The increase in size made room for more mistakes to happen – think higher chances of cutting into other lanes and mounting more curbs because of its thicc-er exterior.
On top of that, driving on the roads made me realise that I still had plenty to learn as a noob driver. See, I was not taught on how to navigate narrower roads, sharper turns in places like HDB carparks, and steadying my speed on an expressway. Despite now being legally allowed to drive, I felt like I was learning from scratch yet again.

My first drive on the road – sending my friend home after dinner at my place.
Image credit: Deborah Gan
The first few drives were especially daunting, and just a 5-minute drive to the nearest MRT station would have me shaking in my skin. There were a few instances where a possible accident could have happened due to my inexperience and unfamiliarity on the roads, but thankfully they were all close shaves and nothing serious ever materialised.
Soon, driving every weekend became a norm and my personal practice by being designated driver for family outings and fetching my brother back to his NS camp for his weekly book-ins. 
But the more I drove, the more my phobia of the roads returned and my confidence level waned back to pre-driving lesson days. It didn't help either that my parents still had to supervise me on every occasion.
---
Driving in Singapore now after seven months
---
My mum is particularly proud of me finally being able to drive. Ironic, since I'm not proud of my driving skills.
Image credit: Deborah Gan
Before I knew it, seven months had gone by. Despite how often I was driving, I was still not confident nor skilled enough to take on parallel parking or tight car parks driveways like the ones in shopping malls.
Good days aside, any small mistake I commit would result in a massive drop in confidence, and even made me consider returning to the ease of public transport. 

Me second-guessing myself after every bad drive
Image credit: Deborah Gan
My seasoned peers would tell me that feeling this way was just part and parcel of becoming accustomed to the roads in Singapore, which made me feel temporarily better. But sometimes I couldn't help but question if my passing on the first try was a fluke; a blind grade given by a lenient tester on that fateful day. 
As much as I would like to deny the sweeping stereotype that "female drivers can't drive", I was contributing to that sample size – and I hated it. I knew I needed to prove myself, and my friends who joked about it wrong.
---
The five steps of coping with driving anxiety
---
I decided that confronting my driving anxiety was the first step to making a change for good. Through the power of almighty Google, I tried heeding baby steps to overcome this fear of driving that had gone on for far too long.  
If you relate to my fears, here's are some methods that worked to help me manage my anxiety:
---
1. Listening to calm music
---
Curating a playlist filled with calm music or even upbeat songs can distract you from your anxiety when you drive. It can also calm your nerves and help you to feel more relaxed.
---
2. Engaging in conversation
---
Another way to distract you from your fear is to engage in conversation with the other people in your car. This can serve as a distraction from skyrocketing stress levels – but be sure to also stay focused on the roads and drive safely!
---
3. Being clear on your route
---
Before you head off, it is best to prepare your route on your GPS so you'll have a clear idea of the path you're going to take and how long the journey is going to be. This helps you to prep yourself for the road conditions, exits on expressways and small roads that you'll have to take note of to avoid missing turns that'll add on to your stress.
---
4. Avoiding peak period
---
Though at some point you'll have to get used to congested roads, you can start off by avoiding them to eliminate unnecessary stress during traffic jams. Busy roads will also make you more panicky especially if you're running late for an appointment or a dinner reservation.
---
5. Practise whenever you can
---
The old adage "practise makes perfect" is extremely true when it comes to driving. Take the opportunity to drive as often as you can to get used to the car, traffic around you, as well as road conditions. Facing your fears is key to overcoming them!
---
The road to driving in Singapore with confidence
---
I'm not the most confident driver, but I'm a lot more competent than I used to be.
Image credit: Deborah Gan
Till today, I'm still getting used to being in charge behind the wheel. After all, just as the saying goes, "You drive the car, not the other way round!"
With the impending one-year anniversary of getting my license just around the corner that'll soon render my P-plate unnecessary, driving still gives me the jitters and I'm nowhere near being the confident driver I envisioned myself to be. 
While I never expected that I'd still be under my parents' supervision seven months into getting my license, understanding my anxiety has helped me realise that different people have different learning speeds, and it's perfectly okay to take your time.
Your license will last a lifetime, and there's no rush to it. It can take you weeks, months or even years to finally be ready, and when you do, it'll definitely be worthwhile. Like the roads in Singapore, my driving journey hasn't been a linear progression but rather, one full of ups and downs – but I'm confident that one day I'll be able to start the car without a burgeoning knot in my stomach. 
So whether you are a new driver or someone who's been putting your driving practices on hold for a tad longer than you've wished, here's to regaining your confidence and hopefully hitting the roads by yourselves in due time.
If you're planning on getting your driver's license, check out our articles here:
---
Cover image adapted from: Deborah Gan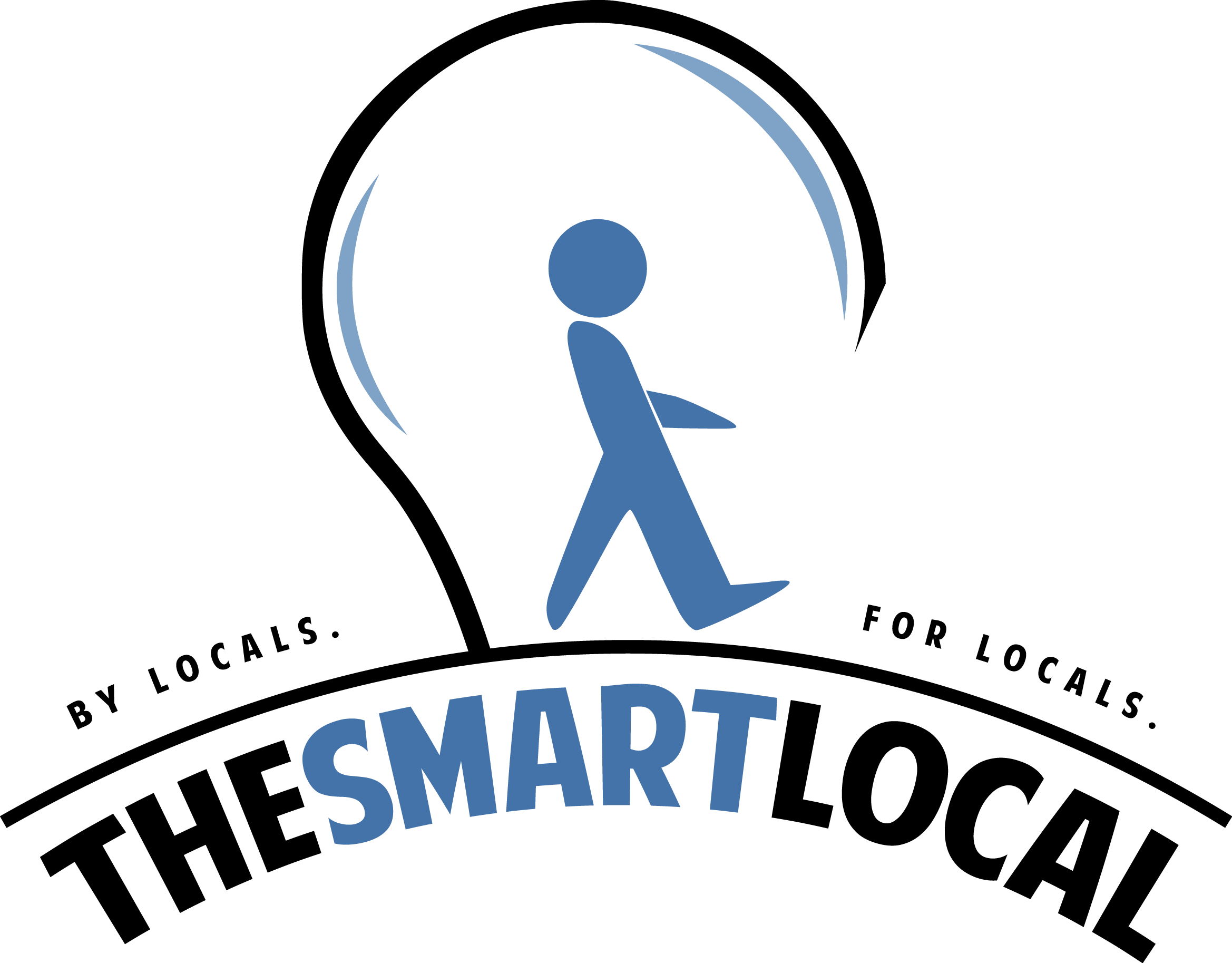 Drop us your email so you won't miss the latest news.