Downtown Singapore's past
---
As we approach Singapore's 55th year of independence this year, it's truly remarkable how our country has progressed from humble beginnings to become one of the world's best financial hubs today. While we all have learnt about Sang Nila Utama naming our island and how we overcame World War II, not much is known about the lesser-known stories of the buildings we pass by on our daily commute downtown. 
From death houses to propaganda offices and orphanages, here are 7 places in downtown Singapore with secret pasts even CBD kias would not have guessed.
---
1. Neil Road – rickshaw license registration
---
Image credit: @jo3y80
Before the area was peppered with bars and Korean restaurants, Tanjong Pagar was most well-known for the building on 1 Neil Road, which was a jinrikisha station. If you find that this Japanese word sounds familiar, you're on to something – the word "rickshaw" was derived from it to mean a "human-powered vehicle".
The jinrikisha quarters in the 1910s
Image credit: Singapore Philatelic Museum
Back in the day, riding on a rickshaw to get from point to point was the cheapest and most common form of transportation until World War II ended. There were so many rickshaw pullers that the building was made to be a rickshaw license registration office in 1904. 
A rickshaw puller in olden day Singapore
Image credit: National Heritage Board
Today, rickshaws are a thing of the past but trishaws still exist, allowing us to experience the streets of Singapore in a different way. You can't register at the building anymore, since it's now an arcade inhabited by shops, offices, and a seafood restaurant.
---
2. Erskine Road – horse stables in the past
---
Image credit: @kenny_cheng63
Packed with novelty and antique stores, Erskine Road is a tourist hotspot for local souvenirs. But before these stores inhabited the shophouses, this stretch of land used to be horse stables for carriage vendors.
Image credit: National Heritage Board
The whole stretch at Erskine Road used to house the gharry – horse-drawn carriages, such as the one in the picture. The gharry was manned by the Baweanese who hailed from Bawean Island, a sub-ethnic group of the Malay community. If you were wondering why them? Well, the Baweanese were known for their skills in handling horses, back in their homeland.
---
3. Duxton – used to be coolie central
---
Image credit: @hoshihimego
Duxton is well-known for their vibrant shophouses that are home to offices, boutiques, cafes, bookstores, and even gyms. The area doesn't die down at night – workers around the area often hit up the area after work to unwind and hang out with friends.
Before these shops, bars, and restaurants took over Duxton shophouses, the street was packed with coolie kengs, which were lodgings for coolies. Accommodation spots were a far cry from the luxurious boutique hotels that now populate the area.  
The interior of a coolie keng
Image credit: National Archives of Singapore
Tens of coolies were usually squeezed into dark tiny rooms, and each room would have multi-tiered wooden bunks that were often shared. Despite the poor living conditions, these coolies kept the country's rickshaw transport and Tanjong Pagar's port running and were an integral part of society in Singapore's history. 
---
4. Sago Lane – death houses for immigrants
---
Sago Lane is now admired by locals and tourists for its Buddha Tooth Relic Temple
Image credit: @alexjcpan18
It's pretty straightforward how Sago Lane got its name – the stretch was known for the many sago factories located in the area during the 1840s. But what many don't know is the negative impression people back then had of Sago Lane. The lane was also infamous for their death houses, otherwise known as sei yan gai or the "street of the dead" in Cantonese.

Image credit: National Archives of Singapore
As morbid as "death houses" might sound, they were a necessity for the superstitious Chinese immigrants who came to Singapore without any family. They believed that a death would bring bad luck to the inhabitants of a house, so they chose to pass on in a death house, which accepted them if they were shunned by their housemates in their original homes.
By forking out a small fee, death houses were also a solution for the poor. The arrangements of these death houses were simple: the upper levels had beds for those near death to rest until they passed on, while the ground floors served as funeral parlours where they sold Chinese funeral necessities like incense paper, joss sticks, and funeral clothing.
After Sago Lane got expunged in the 1970s, construction began for Kreta Ayer Complex, also known as the Chinatown Complex that we're familiar with today.   
---
5. Kadayanallur Street – houses Singapore's oldest lift
---
The building at 5 Kadayanallur Street today
Image credit: Singapore Land Authority
You might've noticed a clean, white building just behind Maxwell Food Centre at 5 Kadayanallur Street, but its history is anything but simple. 
In the past, the port in Tanjong Pagar was a goldmine of opportunity for many, including the working community of Muslims from Kadayanallur, India who decided to call the area their home and birthed the street's name in 1952. 
Umar Pulavar Tamil School in 1946
Image credit: National Archives of Singapore
Naming the street was also an ode to the community's interest in educating their children in Tamil, their mother tongue, as well as promoting their cultural heritage and values. Later on, Tamil education started gaining prominence with more families from India settling down in Singapore, which led to the finding of the Umar Pulavar Tamil School at Maxwell Road in 1946. 
St. Andrew's Mission Hospital
Image credit: National Heritage Board
5 Kadayanallur Street was also where the St. Andrew's Mission Hospital for Women and Children was located in 1923. It was home to Singapore's first modern lift in 1929, which was built to bring children who had bone tuberculosis up to the roof for pain relief that only the sun could provide at the time.
Today, the building is under the Singapore Land Authority's management and has been conserved as a heritage property.
---
6. Asian Civilisations Museum – former government offices 
---
Image credit: ACM (Asian Civilisations Museum)
Situated among the colonial buildings like the National Museum and Victoria Concert Hall lies the Asian Civilisations Museum, or what was formerly known as the Empress Place Building. Its name took after its adjacent street Empress Place, which was originally named in memory of Queen Victoria in 1907.
The building was constructed in 1864 to mark the rise of Singapore as a British colonial city, and was home to official governmental services such as The Citizenship Registry, Immigration Department, and Registry of Births and Deaths. 

Former Empress Place Building
Image credit: Roots.sg
Besides the museum halls that showcase the history and culture of our neighbouring countries, its adjacent outdoor space, Empress Lawn, is also a popular spot for events like movie screenings and live performances.
---
7. Lau Pa Sat – waterfront fish market
---
Lau Pa Sat means "old market" in Hokkien
Image credit: Singapore Heritage Festival
Heading down to the hawker stalls at Lau Pa Sat for lunch might've been your fave time of the work day. But back in 1824, people flocked to this area for their weekly marketing back instead when it was called Telok Ayer Market . "Telok ayer" means "bay water" in Malay, which was descriptive of the market's nature as a waterfront fish market previously.

Telok Ayer Market in 1894
Image credit: National Library Board
After being labelled as a fire hazard by the British Administration in 1830, the market underwent reconstruction in 1833, only to be demolished in 1879 to be rebuilt atop reclaimed land and completed in 1894. As an ode to Telok Ayer Market's original design, the octagon layout was retained, along with the Victorian cast-iron pillars and the iconic clock tower we see today.
When Singapore's commercial and financial district flourished, the market was refashioned as a hawker centre in 1972 and was officially renamed Lau Pa Sat in 1989.
---
Downtown Singapore's landmarks with secret pasts
---
As Singapore progressed over the years, the island has modernised and transformed into the concrete jungle we know today. Although we know of many key events from our history textbooks, there are many more nuggets of facts hidden in our plain sight around areas in Downtown Singapore such as Tanjong Pagar and Raffles Place.
---
Learn more about Singapore's history at Singapore Heritage Festival: Digital Edition 2020
---
[Update: This event has since ended.]
Image credit: Singapore Heritage Festival
If you're intrigued by the heritage behind Downtown Singapore's most prominent areas and beyond, discover more backstories of Tanjong Pagar, Pasir Ris and Kallang through the Singapore Heritage Festival: Digital Edition 2020. 
You'll be able to discover more about our island's rich history through Swipe and Discover, where you can find snippets of hidden stories about areas like Erskine Road, Neil Road, Sago Lane, Kadayanallur Street and Duxton. Besides Tanjong Pagar, you can also learn more about the former Police Coast Guard Headquarters at Kallang, and vintage resort vacays in Pasir Ris. 
That's not all – foodies can get cracking in the kitchen with online food demonstrations like pastry-making sessions, and how to make your own homemade belacan with National Heritage Board's very own community partners.
While most of us are encouraged to still stay home, this will be a great way to travel around Singapore with our family and friends from the comfort of home. And when we're finally back out in these areas, be it to the office or for a cafe-hopping weekend, you might just find yourself appreciating these places a little more with the newfound information you would've never expected.
If you're curious to find out more lesser-known stories about places in Tanjong Pagar, Pasir Ris and Kallang, head over to their website and you just might discover a new thing or two about the country we call home.
---
This post was brought to you by the National Heritage Board.
Cover image adapted from (clockwise from top left):@jo3y80, @sandeesandee, Singapore Land Authority, roots.sg,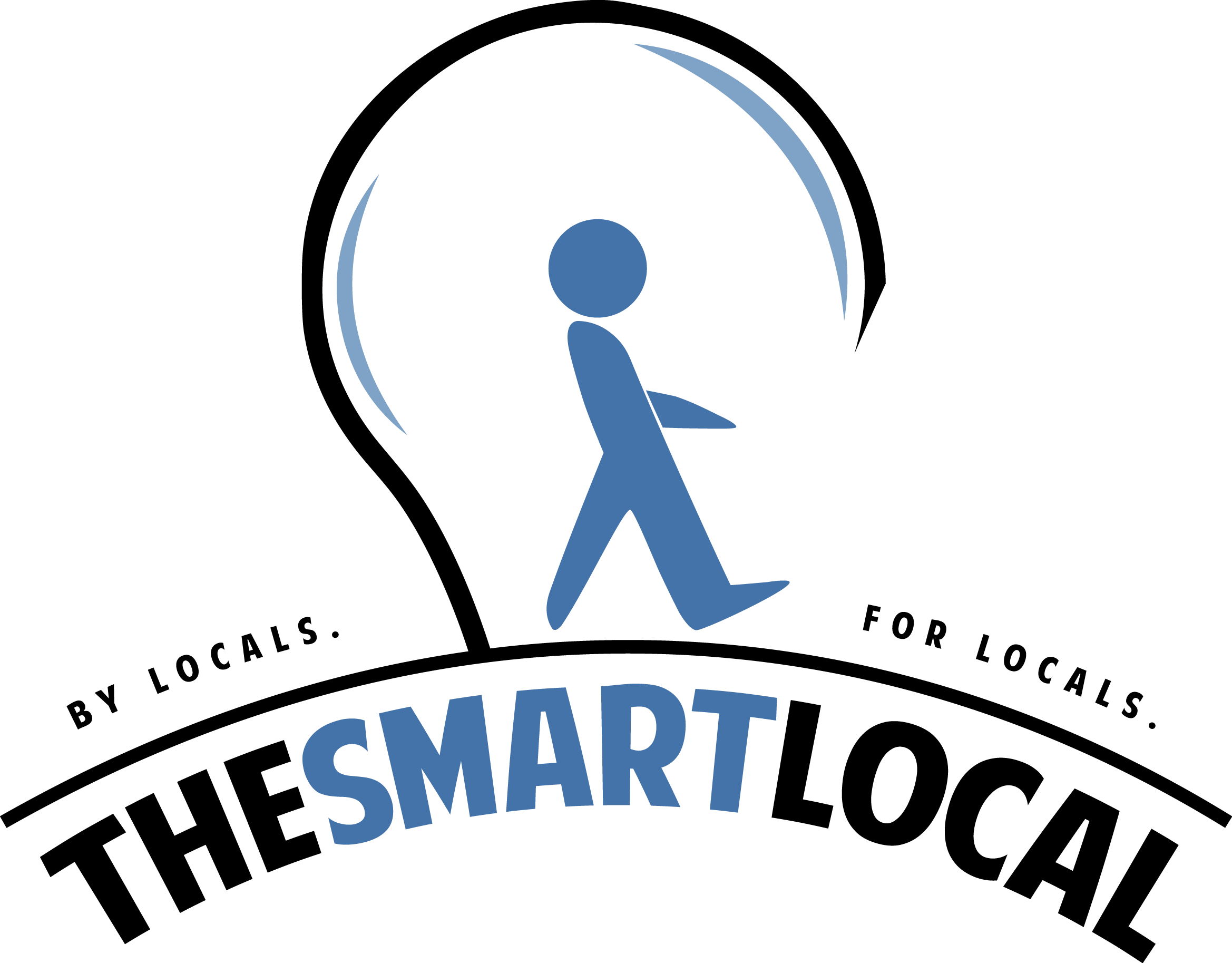 Drop us your email so you won't miss the latest news.