Going solo is so last season
It's already five months into 2016, and guess what? You're still single.
Sure, being a lone wolf has its perks – there's no struggle to remember if today is the 11th or 12th day-sary. But I'm sure there are days when you wish that the #foreveralone hashtag doesn't apply to you.
When Tinder fails and nothing seems to go right except for your swiping, it's time to paktor – nope, not the app, but going out to meet new people and date the old-fashioned way.
There are many fun events out there for singles to mingle, and they are more than just unfulfilling speed dating sessions. If you're thinking about blind dates with shady people in dim places, you're wrong. Ranging from night cycling to gaming sessions, get back into the game by taking your pick from these 13 dating events in May!
1. Diamond Dash
If you've dreamed of conquering a mountain with your special someone, and taking that all-time romantic sunset photo on the summit, this might be a start for you. Here's your chance to show off your athletic prowess, and meet that special someone in Diamond Dash, a vertical marathon.
Work up a sweat and mix with other single runners while you're at it. If things go well, who knows? You and your newfound partner might just be taking things to a whole new level (pun intended).
And if impressing the opposite sex isn't reason enough for you to up your running game, note that the fastest male and female will each be gifted with a 0.80 carat diamond set in an 18k white gold pendant!
But if you've no faith in your running abilities, come dressed to impress and you might walk away with a 2D1N staycation at The Boutique Hotel.
Venue: The Boutique Hotel
Date: 7 May 2016
Time: 9 am – 6 pm
Fee: $39.50
Sign up here!
2. Oishii Japanese Dinner
First dates can be stressful, and if you give in to the temptation of having that squid-ink pasta or garlic butter rice, good luck to you. A quick tip: Japanese Cuisine is your safest bet. No chance for that speck of black pepper to get stuck in your teeth, or garlic to make your mouth unkissable.
Besides, I don't think I've seen anyone eating sashimi in an unglamorous way before.
Join the upcoming Oishii Japanese Dinner dating event coming up – where you can enjoy a night of yummy Japanese food in the company of other singles 'looking for love'! In a quiet and intimate setting of a classy restaurant, you'll get a break from speed dating and appreciate the comfortable silence, while letting sparks fly.
At the end of it all, your food might not be the only thing you'll say "oishiii" to.
Venue: The Sail, Marina Boulevard (meeting place)
Date: 7 May 2016
Time: 6 pm – 9 pm
Fee: $55
Sign up here!
3. Console Wars
Like how Princess Peach has Mario, every girl wants a man to save her from Bowser aka the struggles of singlehood. If you're a gaming fanatic, come down for Console Wars at St. Games Cafe, and meet singles who enjoy some XBOX fun.
Rest assured, you'll be in the good hands of certified dating practitioners, who will ensure a fun and engaging time for all. The last problem you'll face is awkwardness – there's no time for awkward when you've got a mission on hand!
Ladies, here's your chance to mercilessly thrash the guys in their game as well! Over harmless banter and humorous taunting, you might even find a Chandler who appreciates the competitive Monica in you.
If this seems a little anti-social for you, don't worry – light dinner will also be served, so there'll still be opportunities for eye-contact and heart-to-heart talks. Drag your friends along if you're not keen on going alone, and enjoy cash rebates when you do!
Venue: St. Games Cafe, The Cathay
Date: 18 May 2016
Time: 730 pm – 10 pm
Fee: $49
Sign up here!
4. Amazing Race @ Fullerton and Esplanade
There's no better way to explore Marina Bay in all its night-time glory than in an Amazing Race with a team of newfound friends! Like the Amazing Race series we used to watch on TV, here's your chance to get in on all the heart-pounding activities and team-building games – all while finding that special one whom you have extraordinary chemistry with.
Lace up your shoes and get ready for a night of fun, racing against time and other teams for the final prize. Hang out with the other participants after the Amazing Race, and you're also entitled to a free drink and some snacks at a bar.
Venue: Esplanade
Date: 14 May 2016
Time: 7 pm – 10 pm
Fee: $44
Sign up here!
5. Makan on Wheels
If you think no human can ever replace your love for Char Kway Teow, challenge yourself with Makan on Wheels. Maybe you'll even find yourself a fellow foodie in crime, with just as much love for your favourite dish.
Carpool with a bunch of strangers and bond over meals at various makan spots that range from romantic to casual. Snacks and drinks are all provided, so you can focus on interacting with your new makan kakis, and possibly find the one to makan for life with.
It's not necessary to own a car to take part – although car owners who can drive up to 3 other passengers will get $10 off the registration fee! While all your friends are going on weekend dates, take this Saturday to discover new places and get to know 15 – 30 new people, one of which might just be your soulmate.
At least it's a better alternative to staying home alone and rewatching Descendants of the Sun.
Venue: Clementi Central (meeting point)
Date: 21 May 2016
Time: 10 am – 4 pm
Fee: $45
Sign up here!
6. Happy Feet Run/Walk
You've been working out for the past year, and finally got those toned legs, tanned to golden brown perfection. It's time to show them off and attract all them guys/girls like bees to (also golden brown) honey!
Join the Happy Feet event, where you can be part of a group of singles who go on leisurely runs at various locations such as Macritchie. Aiming to keep these runs fun and less awkward, there will be games played before, during and after the run.
And you can even have a couple photoshoot at the treetop walk!

#couplegoals or what?
Choose between the 3km run or 5km run, and form companionships with your running buddies. If you can't be your own motivation to exercise, maybe that special someone you find at Happy Feet will!
Venue: Actfa Dance Sch 47A Chander Rd S219546
Date: 8 May 2016
Time: 7.30 am – 10.30 am
Fee:$38
Sign up here!
7. Buffet Dinner at Crystal Cafe
For just $38, you can enjoy a buffet dinner at Crystal Cafe and mingle with singles who have hearts as big as your appetites! Come on a Thursday evening after work in your work attire, and retreat into this cosy cafe, just a 7 minute walk away from Somerset MRT station.
With an all-you-can-eat buffet and a relaxed atmosphere, you can take your time to interact with other participants and watch your food babies grow together (and maybe real babies, in the future). Give this group dating event at Crystal Cafe a chance, and maybe you'll find a partner who doesn't mind growing fat and old with you.
Venue: Crystal Cafe @ 131 Killiney Road
Date: 8 May 2016
Time: 7 pm – 9.30 pm
Fee:$38
Sign up here!
8. Night Cycling
Riding a bike at night… with a stranger. Sounds weird? Don't worry, this isn't some reality horror show, it's a night cycling dating event coming up in May! Hop onto a bike and embark on a journey with unfamiliar faces at night, to explore a side of Singapore you've never seen before.

Source
Throughout the leisurely 15km ride to parks and interesting destinations, there will be fun games and activities designed to turn strangers into friends or lovers after the night is over.
Bike rental is all settled and included in the price, so just bring yourself, some water, and an EZ-link card!
Venue: Actfa Dance Sch 47A Chander Road, Singapore 219546
Date: 7 May 2016 – 8 May 2016
Time: 830 pm – 1230 am
Fee:$38
Sign up here!
9. Dog Cafe Chill Out
When you have a furry friend as your life-long pal, it seems unnecessary to have a partner. But why not have both? Meet other dog-loving singles and their adorable pooches at the Dog Cafe Chill Out event, and maybe your dog can find its soulmate there too!
Strike up conversations with other dog loving singles, and you won't find yourself lonely with nothing to do at this event. Plus, it's not limited to dog owners only – if you love dogs but never got one, here's a rare opportunity for you to interact with not one, but many lovely dogs!
Snacks and free flow drinks are also provided, and facilitators will ensure that you'll have the chance to build relationships with the other singles during the event as well. Come down for a fun weekend afternoon of food, dogs, and new friends!
Venue: Will be released to confirmed participants (North-East area)
Date: 7 May 2016
Time: 3 pm – 530 pm
Fee:$48.15
Sign up here!
10. Run Riverboat
See those fitspo couples on instagram? Don't be afraid to dream big – that could be you one day. On your way to a rocking bods and shapely arms, this Run Riverboat will get your on the right track.
Embark on a short 2.5km run, and take part in a couple workout programme where you can meet other singles – one of them might just be the other half to your fitspo goal. Don't worry if you think it's weird jumping straight into a couple workout with someone you've just met – there'll be ice breaker games first to allow you to know the other participants.
Freshen up at the shower facilities available, before heading off for lunch. Expect fancy dishes such as Roast Beef Carving, Salmon Veracruz, Gourmet Sausages, Chicken Chimichangas (deep fried burrito), Cajun Calamari, and a fresh fruit juice station. Held at the romantic Riverboat, this will not be the usual Sunday lunch you have at your parents' house.
Venue: Lawn @Marina Bay, 8A Marina Boulevard Singapore 018984
Date: 15 May 2016
Time: 10 am – 2 pm
Fee: $64.20
Sign up here!
11. Pancake Art
"Pancakes or waffles?"
Tinder users are guilty of using this as a conversation starter, or a victim of it. So here's a follow up for all those pancake lovers out there. At Nook's DIY Pancake Cafe Bar, you can show off your artistic abilities and draw her like one of your french girls… using pancake batter.
Come down and have fun with pancake art, and maybe find love unexpectedly. Waking up to the lovely smell of pancakes could be reality. Price also includes a choice of alcoholic or nonalcoholic drink too!
Venue: Nook Café & Bar, 21 Lor Kilat, 598123
Date: 20 May 2016
Time: 730 pm – 930 pm
Fee: $58.85 with dinner
Sign up here!
12. Buffet Board Game Night
We've all played Game of Life as kids. How easy was it to just pick up a partner and kids on the way? Now we're adults and playing the real game of life, we finally know that the struggle is real.
Give yourself a second chance at spinning the wheel, and head down to the buffet board game night! Held in town, it's the perfect place to head down after work, de-stress and chat with new people. Perhaps you'll find yourself winning at monopoly – monopolising someone's heart, that is.
The price includes a buffet dinner as well, where you get to interact with the participants on a more personal level over piles of food. Location will only be disclosed to selected participants!
Venue: TBC
Date: 21 May 2016
Time: 7 pm – 930 pm
Fee: $53.30 with dinner
Sign up here!
13. Macaron Baking Workshop
For this macaron baking workshop, you'll not only get to take home your freshly baked goods, but also have a chance to snag a single and eligible baker! Learn from experts and get hands on practice to make the perfect macaron for your perfect match.
From learning how to colour the macarons to preparing the vanilla buttercream, this workshop will leave you with the necessary skills to become a pro at making this French classic. And come on, everyone knows it's impossible not to find love in a kitchen.
Light refreshments are provided and all the ingredients are provided – you'll just need to bring yourself!
Venue: Will be released to confirmed participants, Central-East Area
Date: 28 May 2016
Time: 3 pm – 630 pm
Fee: $70
Sign up here!
New faces, new experiences
It's time to break away from your usual work routine – step out of your comfort zone and meet new faces. If you're looking for a lifelong partner, here are a few ways you can meet people with similar interests and goals. Besides, there's no harm making new friends! It's a great opportunity to widen your social circles and network with people you've never met before.
Trust that you're in the good hands of experienced facilitators, and be open to interacting with strangers! Love might find you even when you're not expecting it , and these events save you from the nerve-wracking experience of meeting someone after a long history of text messages – or worse, having them stand you up. Start your next relationship from a face-to-face interaction and you can thank us when you finally find the one at one of these events 😉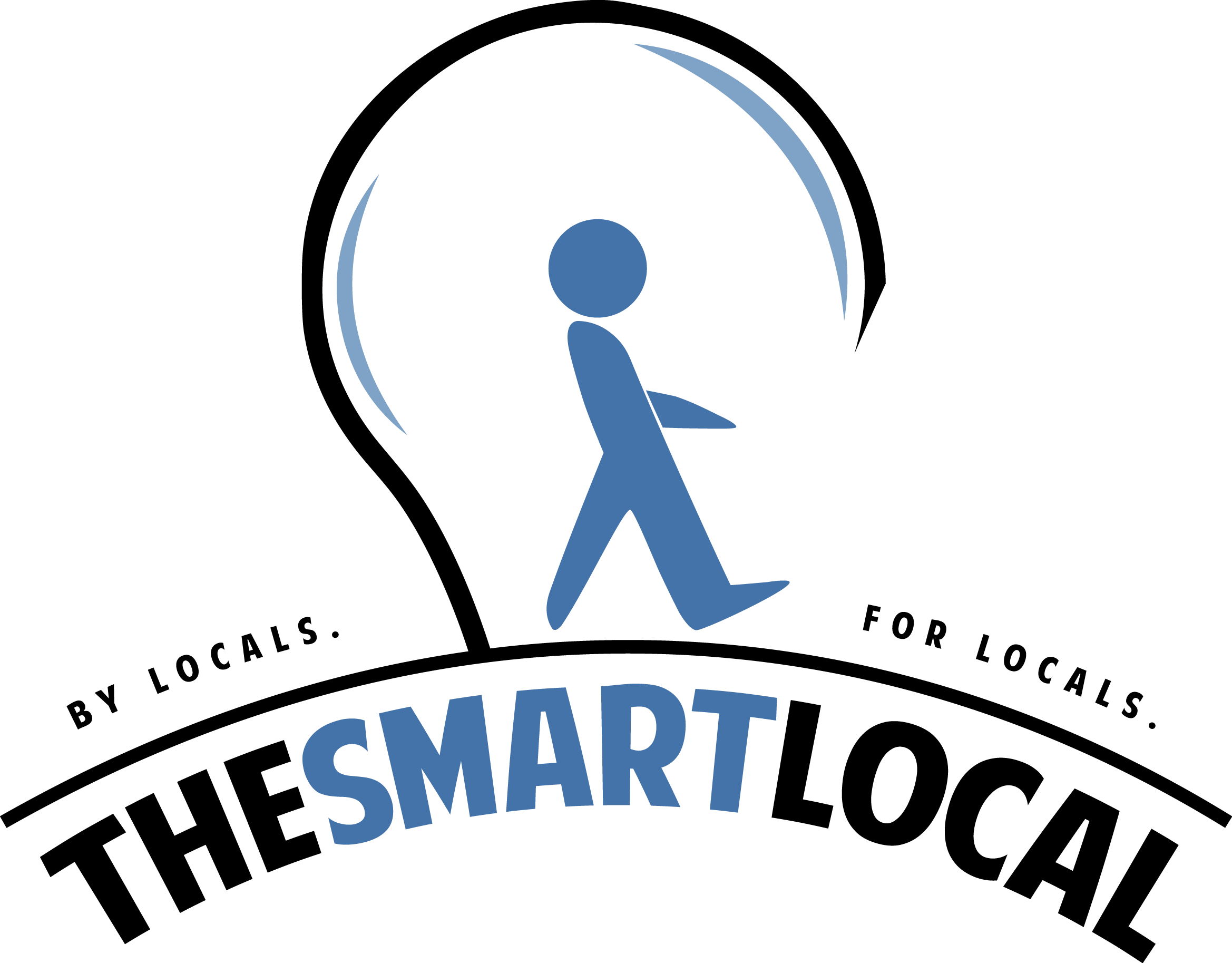 Drop us your email so you won't miss the latest news.