Hotel Vagabond Review – A boutique hotel like no other
I've always seen hotel staycations as the ultimate getaway from real life: a relaxing holiday escapade without even leaving the country. Now that staycations have become the new IT-thing for all Singaporeans seeking some stress release, the ante has been raised. King-sized canopy beds just don't do it anymore.
What makes or breaks a good staycation is the hotel itself, and I've found that boutique hotels host far quirkier concepts than the average marble-and-chandelier combo. While they may lose out to the big-names in the scene in terms of amenities, the personalised touch and character of small hotels make up for it by giving you an experience you won't forget.
Growing up, I never would've thought that I'd have the chance to stay at Singapore's first five-star boutique hotel. But now that I have, I'm one night richer and ready to give an insider's scoop on the whole experience. From its service to its luxurious toilets, our Hotel Vagabond review will tell you everything you need to know about Singapore's latest boutique hotel.
Here are 10 reasons why one night in this artsy hotel will be the ultimate hipster retreat of your lifetime.
1. It's like staying in a museum
I've always known hotel lobbies to be brightly-lit with cream-coloured carpets. But when I pushed open the doors to Hotel Vagabond, it felt as though I was stepping foot into a museum instead. And not just any museum – think one straight off Vogue Paris, chock full of mindblowing artefacts. For starters, there is a GOLDEN ELEPHANT right in the lobby.
Featuring a sparkly bronze rhinoceros as its reception desk, this Parisian-themed salon-style lobby is the masterpiece of celebrated French designer, Jacques Garcia. If his fancy French name isn't enough to sway you, a quick Google search of his famed creations, The Danieli, in Venice or Hotel Costes in Paris will.

A comfortable and personal check-in on the couch
I don't know about you, but I love hotels with quirky decor. Unique themes and ornaments make my day – and my Instagram. Simply put, Hotel Vagabond is a stunner. To some, the luxurious decor might seem over the top, but for those who can appreciate a little glamour – it's picture perfect.
The counter staff even gave us a tour of the ground floor, filling us in on interesting facts about the hotel and its feature pieces. For instance, it took a whopping 100 craftsmen from 15 villages and a total of 8 months to create the 6 golden brass banyan trees and rhino reception counter! Now that's dedication right there.
While we were checking in, passers-by kept popping in for a quick peek – it was that eye-catching, even through the glass windows.
I've heard horror stories of small boutique hotels not having an elevator, but thank goodness – no one needs to lug their luggages up to their rooms at Hotel Vagabond. Not only is there an elevator, there's also video art by Marco Brambilla in it that's bursting with life! We mean it, it moves. How's that for a conversation starter?
2. Your bedroom is a work of art
This is where the real fun of the staycation begins – the bedroom. When it comes to rating bedrooms, we always look for three things: comfort, design, and the room's amenities.
Hotel Vagabond got the thumbs up from us.
Tiled with framed shots of everything from travel to portraits, the walls are the first thing that'll catch your eye. Every picture you'll find in your room was personally taken by the talented Mr. Garcha and his 14-year-old daughter, Zara.
It felt almost like we were staying in a guest room in his home. An exquisite retractable French screen gave the room a pop of colour, and also worked as a fully functional divider separating the vanity area from the sleeping area.
The Classic bedroom that we stayed in had all the basics a good room needed – a firm king-sized bed, a huge dresser, desk, chair, and a wide-screen TV.
Comfort wise, with its 400 Egyptian thread count sheets, towels imported straight from Turkey, goose-down pillows and comforters, the room was essentially a luxury fit for royalty!
Everything from the room's design to its facilities felt well-thought out with a personal touch. My only gripe was that the Classic room was a little tight on space. Even with a small luggage, we found ourselves rolling across the bed just to get to either side of the room.

If you're neat and store your luggage in the dresser, you'll have more space to move around
What exactly does one do in a staycation? Have a movie marathon, of course!

From free artsy films to cartoons like Chicken Run, the selection was enough to keep us entertained for the entire night.

There's even a coffee machine and coffee pods that are free for use! Atas coffee, check!
The minibar and artisanal snack drawer also came well-stocked to ward off midnight munchies.

The view wasn't too bad for a small hotel either – our window overlooked a picturesque outdoor patio
Tip to note: Like hotels, guests need to put down a deposit ($100) when checking in, just to ensure that nothing in the room gets damaged during your stay. You'll get your money back upon checking out, no worries!
3. Each room comes with your very own Smartphone – CALLS AND DATA INCLUDED
If I were to name something I can't live without, it'd be my phone. I wouldn't survive a minute without data, and when you're travelling overseas, things can be pretty tough in the wireless department.
When you check into your room at Hotel Vagabond, you'll find 'Handy', a sleek mobile phone sitting on your desk. And no, it's not a wireless hotel phone, it's an actual smartphone with FREE local and international calls (to the US for instance), and did I mention the free unlimited data?!?!
Even as a local with a data plan of my own, I couldn't resist sponging off the free data on this sleek device.
There's no end to the goodies – Handy also helps you find interesting things to do in Singapore, listed in categories for those who don't know where to start. With locally curated listicles of 10 things to do in Little India and the like, locals and tourists will never run out of ideas.
What's more? You can actually take this phone out of the hotel with you! Name me any other hotel that's this generous and trusting.
Whether you're a traveller or just a stranger in your own country, Hotel Vagabond's Handy will come in super handy in helping you make the most of your day.
4. Your journey has already been mapped out for you
It's easy to waste precious staycation time lounging around researching what to do in the area, but fret not, Hotel Vagabond does the homework for you. On our bedroom desk, there were three maps of the area – Little India, Kampong Glam and Rochor Canal.
These maps aren't your usual Google Map printouts; they actually contain detailed information on the attractions in the area. That's like having a Singaporean friend show you around the area, without you having to lift a finger. Lazy chillax staycation, check!
5. Enjoy the VIP treatment and receive handwritten notes
Three marks of a BFF: they send you handwritten notes, make you drinks to ease your troubles, and are always there when you need them, any hour of the day.
Hotel Vagabond's staff are about to become your new BFFs.
Nothing's more aww-worthy than coming back to your room and finding handwritten well-wishes and refreshing mint-infused water jugs on the table. They even addressed me personally by name! The care and concern showered upon us during our stay made us feel like we were bunking in with a rich friend in Paris – luxurious and cosy at the same time.
6. Get chauffeured around for FREE in a swanky London cab
The movie star treatment doesn't extend to A-Listers alone – all Hotel Vagabond's patrons can request to be driven around in this swanky retro cab that's one of its kind in Singapore. There's even a complimentary pickup or drop-off service to or from the airport if you make your booking online directly with the hotel!
Get a taste of the high life and kiss exorbitant taxi fares goodbye!
7. High tea is on the house!
Teatime – my favourite part of the stay. Before you denounce me a glutton, I'll have you know that teatime at Hotel Vagabond is unlike any high tea buffet you've ever experienced.
From 3.00pm to 5.00pm daily, the lobby transforms into a cozy hub for its inhabitants to chill and hang out at. Not only is everything on the buffet table absolutely free of charge, the whole experience is a social experience in itself!
Hotel stays have always been very touch-and-go for me. A two-word exchange with the counter staff, a brief smile at the doorman and I'm out. But Hotel Vagabond changed this – I've never met staff so friendly with their guests.

The lady you see holding the glass, is none other than Ms Harpreet Bedi, the Lady Boss herself.
And by friendly, I mean that they sat at our table and even exchanged Instagram handles with us. Even if you're too shy to speak to strangers, the 'Lady Boss', Ms Harpreet Bedi will make you feel right at home.
The spread wasn't massive, but boy was it impressive. French press coffee, a whole selection of TWG tea, eclairs, apple crumble, sandwiches and shortbread – nothing like filling your belly after checking-in. Needless to say, I felt pampered and well taken care of throughout my staycation with good food and company all around.
8. The Salon Lobby transforms into a film theatre
Throwback to hotel lobbies being a communal space rather than a transitory route. Every Saturday from 5pm onwards, Hotel Vagabond's Salon transforms itself into a small-scale theatre, complete with plush red armchairs and red curtains. Just follow Hotel Vagabond on instagram or facebook to find out their movie listings!
No Marvel Avengers or Zootopia here; the art films screened are all curated by Mr. Satinder Garcha himself. Art lovers in search of something out of the ordinary won't be disappointed.
9. They Support Local Artists With Interactive Live Art Exhibitions
I wasn't lying when I said the lobby is like an art museum – it literally became one on the night of our stay with the Artist Pop-Up Exhibition. If there's any admirable thing about Hotel Vagabond, it's definitely its ever-changing lineup of events.
One such highlight is its Artist in Residence program, in which artists can stay for free for up to 3 months as long as they create an artwork to display for the hotel. With these artistic personnel walking around, you'll always be in for some engaging conversations with DJs, dressmakers, mixologists, singers, photographers… the list goes on.
Movie nights, live art exhibitions – these spontaneous events are one-of-a-kind. You'll find yourself mingling with resident artists, or holding in-depth conversations with fellow hotel guests over the breakfast counter. Talk about being cultured!
The resident live-in artist of the moment is Ms Mireille Minier, who's crafting a crinoline (structured petticoat of the 19th century) in the Salon during her stay. Hotel guests may catch a glimpse of her progress during tea time, when the artists make guest appearances.
For two hours, these artists from the Uncanned Collective worked on artworks they'd leave behind for the hotel to display. We were treated to live views of art pieces coming to life from scratch, using white chalk, crayons, and even wires to craft portraits.

It's not everyday that you can converse with an artist while he's hard at work; that doesn't happen even in art galleries!

Wire portraiture
The Garchas' passion for art can be seen all around the hotel, from its well-curated decor, to its spread of paintings spotting the walls. The resident live-in artist of the moment is Ms Mireille Minier, who's crafting a crinoline (structured petticoat of the 19th century) in the Salon during her stay.
Hotel guests may catch a glimpse of her progress during tea time, when the artists make guest appearances.
10. Breakfast is a grand affair

Breaking fast with sunrise on a plate – just look at that golden yolk gushing out!
Breakfast is provided at Hotel Vagabond, and it's nothing short of decadent. The luxurious staycation experience continues with a breakfast menu boasting food straight out of an atas cafe. Talk about starting the day on a grand note!
This sweet and savoury french toast easily surpassed any cafe creation I've ever tasted. If only I could wake up to this all day! Meals also come with a choice of tea or coffee, so you'll be pumped and ready for a new day.
A Unique Staycay
Staycations are all about new and novel experiences, and Hotel Vagabond was nothing short of the five stars it promised on TripAdvisor. What made it the one for me was how personal the whole stay was, from the moment I checked in, to my many interactions with their hotel staff and other guests.
I've always felt like a passing presence in most hotels, but Hotel Vagabond truly brought life to the ideal of a hotel being a communal meeting space for people all over the world. With a luxurious setting and impeccable personal service, it's almost too easy to close your eyes and feel like you've been whisked to an uptown corner of Paris, right here in Singapore.
About Hotel Vagabond
Hotel Vagabond is the first hotel in the group of Garcha hotels stretching from Singapore to Santiago, Chile. This group of luxury boutique hotels promises a unique social experience that's far more than just bed and breakfast. Housed in a 1950s art-deco style building, and located in the heart of Singapore's cultural hub of Little India, Kampong Glam and Rochor; you'll never run out of things to do inside and out.
If you're looking for an unconventional staycation, look no further, and have it at Hotel Vagabond.
Prices: Classic rooms from $233++, room only, per night. Deluxe rooms from S$292++, room only per night.
Address: 39 Syed Alwi Road, Singapore 207630
Contact: 6291 6677
Find out more here.
---
This post was brought to you by Hotel Vagabond.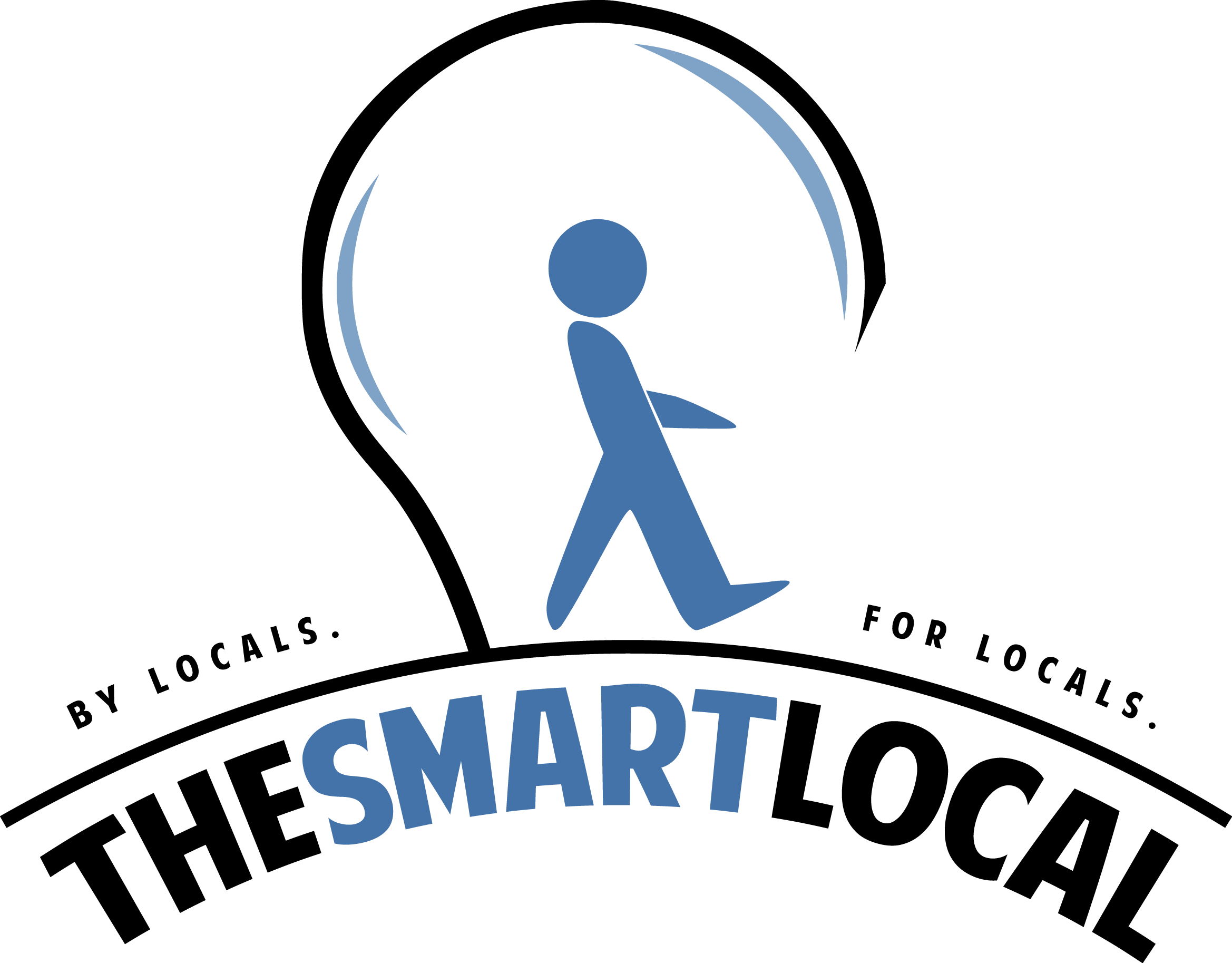 Drop us your email so you won't miss the latest news.