Hit The Road, Jack
From cities to beaches, Australia's got it all! But factor in airfare, expenses and accommodation, and unless you're rolling in dough, all hopes of exploring Australia might go out the window. But all hope is not lost. Forget expensive flights and hours wasted in the airport, there's a better way to travel: rent a four wheeler, plan your route and get the full, quintessential Aussie experience on a road trip at a fraction of the price of your plane ticket!
There's nothing stopping you from grabbing life by the steering wheel, and going on that crazy, once-in-a-lifetime roadtrip with your best buds. Hours on the road with your closest friends, belting out hits from Westlife and Britney – now that's what I call a good time.
For less than $1,500, here are 10 epic Australian road trips to get you started on your journey of a lifetime.
1. Melbourne & The Great Southern Touring Route
Your road trip bucket list wouldn't be complete without the Great Ocean Road, one of the most iconic drives in the world. Surely you've seen photos of the magnificent Twelve Apostles, but only a road trip will unearth some of Victoria's best-kept secrets and its wonderfully diverse landscape.
Your journey will begin in Victoria's bustling capital, Melbourne, but will soon be greeted by arresting coastal views and quaint seaside villages. If you consider yourself a children of the sea, the rugged shore between Lorne and Apollo Bay is your ticket to the cool waters of the Southern Ocean.
Delve into Great Otway National Park and embrace Australia's extensive rainforest landscape –  you might just find a secluded waterfall or beach to call your own amidst the lush greenery.

Twelve Apostles Source
And of course, the main event! Take a mandatory tourist shot at Victoria's 12 Apostles; only eight limestone stacks still stand, so carpe diem! You snooze, you lose.

Shipwreck Coast Source

Your own private beach – Shipwreck Walk Source
Meander your way through the South Coast of Australia and Shipwreck Coast, where an estimated 638 voyages met their tragic end, though fewer than a third have been found. Not the cheeriest sight, but undeniably one to behold. Hideaway at Shipwreck Walk where you'll find a secluded beach to call your very own.
Shipwrecked Sound & Laser Show Source 
At Flagstaff Hill Maritime Village, kick back and immerse yourself in an authentic Australian colonial harbour. Or pop by Logan's Beach to have a whale of a time whale-watching from their viewing platform.
As night falls, watch the ghosts of Warrnambool come to life in Shipwrecked, a light and sound spectacle that promises a chilling good time.
Located at the very end of the Great Ocean Road is Port Fairy, a charming fishing village every bit as magical as its name. The whole village looks like a fairy-tale brought to life, complete with Christmassy Norfolk pines, rustic 19th Century cottages and old stone churches.
I couldn't dream up a more fitting end for such a magical road trip.
Getting There: Book flights from Singapore to Melbourne from $609 all-in
Rent a Ride: From $45/day
Total Estimated Damage: $1300 for 6D6N (+accommodation) on twin sharing basis
Time On The Road: 7 Hours, 7 Minutes
Follow the Victoria Great Southern Touring route here!
2. Northern Territory Self Drive 
It's a shame the Northern Territory is often overlooked when it comes to holiday destinations, because it's every bit as stunning as the better-known routes. A drive down this road will take you on a true outback adventure through one of our last great wildernesses, virtually untouched by civilisation.

Litchfield National Park Source
Perched on the very edge of the continent, Darwin mayn't be a typical holiday for the average city-dweller; but as much as I love big cities, my most memorable travels hardly ever feature futuristic metros and towering buildings.

Mindil Beach Source

Mindil Beach Street Market Source 
They say no two sunsets are created equal. The remote town of Darwin is home to Mindil Beach, said to have one of Australia's prettiest sunsets. Snuggle up with bae as the vast swathes of sand is soaked in a soft pink light, while rolling blue waves crash and thunder onto the shore.
And if you're feeling a little homesick, hit the Mindil Beach Street Market where flavors of the Asia-Pacific convene – you'll find everything from Thai green curry to Malay laksa, and even peanut sauce satay. Nothing like some barefoot beach fun to add a little pep in your step!

Cruising along Katherine Gorge Source
At approximately 20,000 square metres, Kakadu National Park (from $25/pax) is a World Heritage listed site and the largest national park in Australia. There's something for everyone here – 4WD drives for adventure-seekers, Yellow Water Billabong cruises for bird-watchers and animal-lovers, as well as ancient Aboriginal rock art for the history junkies.
For an extraordinary view of the park and Arnhem plateau, you'll want to scale Ubirr Rock, an ancient vantage point that served as a gathering point of the Aboriginal peoples for as long as 60,000 years. Don't just be a 'serial snapper' though, put the phones aside and take time to just live in the moment.
Protip: Upgrade to an SUV for outback driving, and remember to purchase insurance when hiring your car!
Getting There: Darwin-Singapore Roundtrip from $600
Rent a Ride: From $40/day
Total Estimated Damage: $990 for 5 days 4 nights in Darwin visiting Katherine & Kakadu National parks on twin sharing basis
Time On The Road: 6 Hours, 24 Minutes
Follow CheapTickets.sg's Darwin & the Top End Self Drive here!
3. Alice Springs to Uluru – The Red Centre Way
At the heart of this road trip is one of Australia's famous natural landmarks – Uluru. Bask in the brilliant Australian sunlight as you navigate the ochre-red, parched deserts of the Northern Territory in search of this massive sandstone monolith and other captivating natural attractions.
You'll want to take a day or two to explore Alice Springs, a contemporary indigenous Australian frontier town which will transport you to the stolen generation: the Aboriginal people.
When in Alice Springs, do as the locals do. Plan for a day of bird-watching at Alice Springs Desert Park, and a night of browsing handmade crafts and feasting on an assortment of street eats at the monthly Alice Springs Night Market.
Maybe even tag along for their Wednesday night social rides at Alice Springs Scout Hall!

Larapinta Trail Source
Halfway to Uluru, sandstone bluffs and dramatic cliffs await you at the rim of Kings Canyon. Tucked 270 metres down into the chasm is a hidden paradise just waiting to be discovered, aptly named the Garden of Eden. If the sweltering Australian sun gets too intense, cool off in this tropical pool under the blue summer sky.
There's nothing quite like Uluru – standing at 348m high, this postcard-perfect landform is majestic all-round. Night or day, this is the place to be in Central Australia. If you prefer, helicopter rides (from $110) are available for a bird's-eye-view of Uluru in all its grandeur.
And if you happen to drive by in bad weather, well…
Lucky you. To say the Red Centre Way is an  'unforgettable' experience is a gross understatement.
From now until 31 March 2017, make 'Field Of Light' – an art installation by internationally acclaimed artist Bruce Munro, featuring more than 50,000 slender stems of light that glow as darkness falls over Australia's spiritual heartland – part of your itinerary too!
Getting There: Alice Springs-Singapore Roundtrip from $657
Rent a Ride: From $55/day
Total Estimated Damage: $907 for return flights and 4 nights accommodation on twin sharing basis
Time On The Road: 5 Hours, 50 Minutes
4. The Grand Pacific Drive: Sydney to Jervis Bay

Bondi Rocks, Sydney Source
Driving direct from the capital of New South Wales to Jervis Bay takes but 2.5 hours, but you'll be missing out on a total beach bum's paradise. With no shortage of serene coastlines, rock pools and quiet beaches, the Grand Pacific Drive has so much more to offer.

Sea Cliff Bridge Source
Wollongong, the main hub along the drive, is the south coast's land of smiles. Between skydiving, hang gliding, biking, surfing and biplane adventuring – you'll never have a dull moment in this coastal escarpment.
The Gong is your city and resort holiday, all rolled up into one vibrant beach town!

Jervis Bay Source
Of the beaches you'll find at Jervis Bay, a must-visit is Hyams Beach. Listed by the Guinness World Records to contain the whitest sand in the world, the beach is a perfect escape from the crowds if you're looking for your sun, sand, and surf fix. Don't miss Seven Mile Beach or White Sands Walk!
Animal lovers, head over to Penguin Head at Culburra and Booderee National Park, two vantage points to admire the whales, seals, penguins and dolphins in their element. Tan lines are unavoidable, but with shores like this, they're worth it.
Getting There: Sydney-Singapore Roundtrip from $620
Rent a Ride: From $37/day
Total Estimated Damage: $900 flights and 3 nights accommodation on twin sharing basis
Time On The Road: 2 Hours, 51 Minutes
5. Perth to Margaret River
Perth has transformed from Australia's resident sleepy town, to a bustling city hub. Blessed with Mediterranean climate and a vibrant urban landscape, this Western Australian city is a patchwork of natural wonders, premium wineries and stunning turquoise banks.
Start off your road trip taking in the busy Perth cityscape with a relaxing cruise along Perth Swan River (from $38), followed by a picnic at Kings Park, complete with the most picturesque views. Pop by Perth's west end to enjoy the best of their vibrant local cafe scene; or travel to Subiaco, Leederville, Mount Lawley and other surrounding urban villages to fuel yourself before the long ride ahead.

Geographe Bay Source
Follow the highway along the coastline of Geographe Bay, dropping by the gorgeous seaside towns of Busselton and Dunsborough midway. If you fancy a romantic, leisurely stroll against a sunset backdrop, stroll out the 1.8km Busselton Jetty where you may spot some nesting seagulls and frolicking dolphins.
Forget Lazarus Island and Palawan Beach, these sparkling waters and white, pristine shores will absolutely take your breath away.
Road trips ≠ living on wraps and sandwiches. In fact, saving on airfare means you'll have a little extra cash to savour some good eats. Awaken your inner epicurean dreamer in Manjimup, known for their fresh black truffles. Or continue on to Pemberton, Western Australia's main timber town, for a taste of their finest wines.
Margaret River itself is stunning. Home to dozens of world-class wineries and restaurants, it'd be a shame to leave anything but stuffed to the gills with  good food and alcohol.
Be sure to visit on a Saturday for their weekly farmers market, where you'll find everything from artisan cheeses to chocolates and fudge. Even as the sun sets, this small town is constantly brimming with activity, offering an eclectic mix of cosy pubs and boutique breweries where you can unwind after a long day's drive.

Sunset Kangaroo Safari Source
Still itching for adventure? Book a Sunset Kangaroo Safari (from $100) for possibly the most Australian adventure you'll have, uncover a labyrinth of tunnels while touring their limestone caves (from $22.50), or finish off with a Vineyard Tasting Tour (from $55) to visit the region's most celebrated cellar doors.
Getting There: Perth-Singapore Roundtrip from $362
Rent a Ride: From $35/day
Total Estimated Damage: $820 flights and 4 nights accommodation on twin sharing basis
Time On The Road: 3 Hours, 29 Minutes
Follow the Margaret River route here!
6. Sunshine Coast Hinterland Drive, Queensland

Noosa, Queensland Source
Ah, Sunshine Coast. Known for their spectacular beachfronts and laid-back, nomadic communities – truly the sunny side of life. But travel inland and a whole new world awaits you: cool heights flanked by glistening waterfalls, disappearing into the depths of the subtropical rainforests of Blackall Range.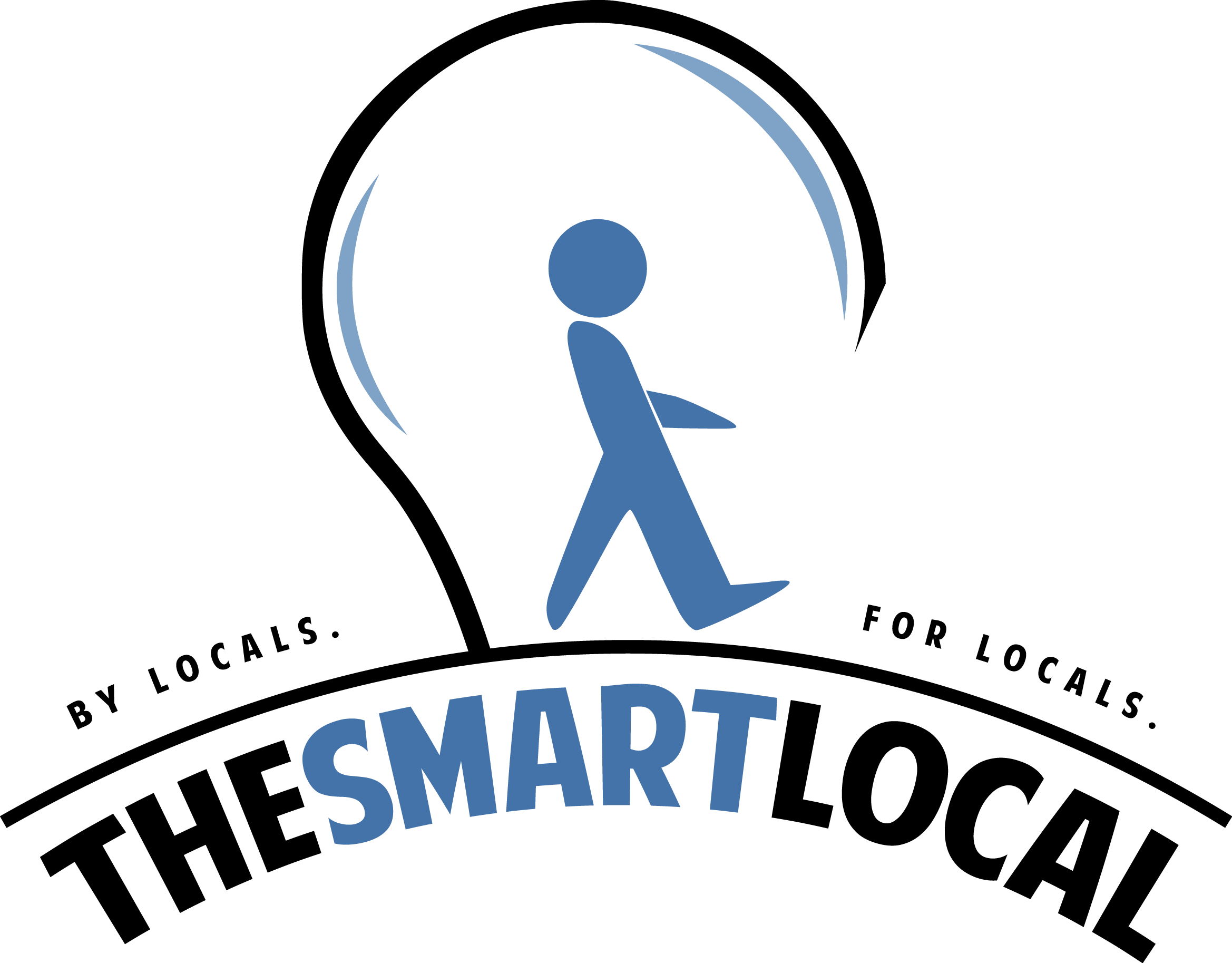 Drop us your email so you won't miss the latest news.