Get paid to travel!
We've all had dreams of visiting far flung locations around the globe – exotic beaches, ancient architecture, spectacular views and meeting new people. Sadly you can't just hop on the plane on a whim, it's going to cost you. Oh yeah, and don't forget you need to have a career too. urgh.
Wouldn't it be just perfect if you could fulfil your wanderlust without having to worry about money, or better, even make some in the process? Well here are 10 legit jobs that'll make your globetrotting dreams come true!
1. Destination Wedding Planner
The wedding day. For the couple, it's probably the most important day of their lives, so everything has to be absolutely perfect. And as a wedding planner, it's your job to make that happen. Destination weddings are on the rise because there are numerous beautiful islands around Singapore that are just the perfect backdrop for your big day.
Let's face it – nobody wants to hold their wedding at East Coast Park, and the cost of hosting your wedding banquet in a hotel is just through the roof.
Destination wedding planners have to source the ideal location, manage overseas vendors, and the logistics of flying two entire sets of friends and family to another country. More so than their domestic counterparts, destination wedding planners also need to have great interpersonal and communication skills, and an in-depth knowledge of the tourism and hospitality industry in order to pull off such a massive task.
Nevertheless, when the sun sets on yet another fairy tale beach wedding, and the happy guests retire to their rooms, you'll find yourself exhausted, but incredibly fulfilled.
What you need:
Be detail oriented
Be creative
Possess the ability to anticipate the needs of others
A good set of interpersonal skills
Find out more about this job here.
2. Professional Travel Blogger
Travel around the world, and make money writing about it. Sounds easy enough right? But wait, there's more to it. You also need a vibrant personality that will draw fans, an awesome – not to mention dedicated – photographer, and a good sales pitch to get you all those sponsors.
If you remain undeterred and make it through all the challenges, this job could be extremely rewarding. You could be your own boss, travel the world and help your fans plan for theirs!
What you need:
An interesting new perspective
Artistic direction
A clear and distinct voice
Find out more about this job here.
3. Tour Leader
If you warm up quickly to complete strangers, can anticipate their needs and carry a witty conversation, you could consider a job as a tour leader.
Tour leaders are the ones in charge of bringing a tour group from Singapore overseas. They have the herculean task of liaising between local tour guides, coach drivers, demanding customers and explaining the various attractions. Sometimes, they have to do all of the above at the same time, in different languages.
The best tour leaders make their jobs look easy. They never seem to run out of energy and can handle crises without batting an eyelid, but behind the scenes this is the sign of an experienced tour leader who knows the lay of the land and how to make sure that his tour group gets the best possible holiday experience.
What you need:
The ability to think on your feet
Patience
A background in Hospitality
To be bilingual, in some cases
A passion for travel, culture and history
Find out more about this job here.
4. International Aid Worker
For some people, engaging in meaningful work that can help communities around the world is more important than material rewards. Even in the 21st century, there remain many communities that require help from the outside world.
This is definitely not the most glamorous job on this list, but you'll get to travel to far flung places that you would otherwise not have been able to access on your own. And we haven't even begun talking about all the enriching experiences you'll gain out of it.
What you need:
A big heart
Two helping hands
A willingness to try new things
Perseverance
Find out more about this job here.
5. Teach English Overseas
English is the official language for business all over the world. In this era of globalization, english teachers are in high demand in any country where people do not speak english as their native language. Singaporeans, being bilingual, have a clear advantage.
Teaching english overseas can be especially rewarding. Learning english opens many doors for for your students once they master the language, and it's going to help them drastically improve their livelihoods. And when you're not teaching, you get to thoroughly explore your host country, maybe your students will even show you around.
What you need:
A strong command of the english language
Patience
A willingness to embrace different cultures
Find out more about this job here.
6. Foreign Service Officer
As a small nation, Singapore relies heavily on our relationships with other countries to ensure our peace and security. We have a total of 49 Overseas Missions in countries around the world that do everything from replacing lost passports to hosting foreign delegates.
As a Foreign Service Officer with the Ministry of Foreign Affairs, you'll get the opportunity to be posted to the overseas missions, so you will get to live and work around the world. What's more, meeting new people and learning about their country and culture is part of your job. If immersion traveling is your thing, you've just hit the jackpot.
What you need:
A strong understanding of global affairs
Good interpersonal and communication skills
The ability to speak multiple languages
Find out more about this job here.
7. Working Holiday
If you're not ready to settle into a proper career just yet, and want something that's more play than work. A working holiday could be just the thing for you, even if it sounds like an oxymoron.
The basis of a working holiday is a barter trade, you get your hands dirty on a farm in exchange for food and accommodation so you can explore the rest that your host's country has to offer in your free time. Also, the work itself could be quite a learning experience, especially if you've been a citydweller all your life.
What you need:
A willingness to learn
An open mind
Good communication skills
Find out more about this job here.
8. Flight Attendant
Being a flight attendant has got to be one of the most sought-after jobs out there, especially amongst girls. The tough selection criteria means landing the job ('scuse me, pun intended), is already an achievement in itself.
Of course, the job is not all glitz and glamour, you have things like cleaning up after passengers suffering from in-flight motion sickness, toilets, and even dealing with uncooperative travellers. But for the most part, it's about making air travel comfortable for people, and your service could make or break someone's holiday.
And when you think about the perks (like getting travel the world for free), this has got to be one of the best jobs of all.
What you need:
A positive personality
Good interpersonal skills
Attention to detail
Patience
Find out more about this job here.
9. Work on a Cruise Ship
Singapore is a maritime nation, and a cruises are a really popular holiday option amongst Singaporeans. Though we're such a small island, we actually have two cruise centers and there are ships plying the Southeast asia region all year round.
Cruise Ships are essentially giant floating five-star hotels, with the added challenge of having to provide exceptional service and remain self sufficient over prolonged periods of time while at sea. It's a mammoth operation. This means that from electricians to dive instructors to receptionists, cruise ships require all kinds of people with different specialties on board. Especially hospitality staff, who are on the front lines making sure all the guests get the perfect holiday experience on board.
What you need:
A pair of sea legs
Versatility
Good interpersonal and communication skills
Find out more about this job here.
10. Manager for International Hotel Chains
Being an important global business centre, Singapore boasts many of the world's biggest international hotel chains, so opportunities are abound.
Hotel Managers in particular, are responsible for directing the hotel's services, ensuring guests are pampered, keeping track of their happiness meter, and making sure they keep coming back. A good manager also motivates his staff so that they'll in turn give guests the best experience possible. Attention to detail is important too, because it's the little things that make a stay memorable.
Business acumen, patience, high emotional quota and a strong ability to communicate are some of the characteristics of a hotel manager, and are invaluable skills in the field of hospitality, as long as language is not a barrier. International hotel chains have hundreds of outlets all over the world, so save yourself the hassle of getting a new job just to travel – all you have to do is put in a transfer request.
What you need:
An understanding of the hospitality or tourism business
Good interpersonal and communication skills
Leadership skills
Find out more about this job here.
Jump start your dream job
A career in travel, tourism and hospitality is one that can literally open up your world, especially if you want to combine your work and travel. This is an industry where you must learn about and interact with people from a wide variety of cultures and lifestyles from around the globe.
PSB Academy's Bachelor of Arts (Honours) Hospitality and Tourism Management will help you develop the skills and experience necessary for you to jump head first into this exciting industry. What you learn won't just be applicable in Singapore, these skillsets are universal so you'll find them useful anywhere you go.
This program is also accredited by Edinburgh Napier University by the Institute of Hospitality, a professional body with a 70 year history that has a reputation for promoting quality standards and education in the hospitality, leisure and tourism industry.
Find out more about their programmes here.
About PSB
With more than 50 years of applied experience, PSB Academy's education legacy lies in both knowledge and practical application experience. With two centrally-located campuses at Tiong Bahru and Shenton way, it makes traveling to school convenient for all.
Its partnerships with quality universities from UK and Australia also offer a comprehensive suite of full-time and part-time programmes. So whether you're looking up your skills in the form of a certificate, diploma, bachelor's degree, or master's degree; you'll be able to do so with PSB Academy.
PSB Academy also has top notch fully equipped computer, engineering and science laboratories, and numerous recreational facilities on campus. Their dedicated student affairs team caters to students' needs, and organise activities to encourage learning outside of the classroom to encourage a rounded education.
Getting to PSB Academy
PSBAcademy@Delta (Main Campus)
Address: 355 Jalan Bukit Ho Swee, Singapore 169567
Contact: 6885 1000
PSBAcademy@Shenton (City Campus)
Address: 7 Shenton Way, Singapore Conference Hall, Level 2, Singapore 068810
Contact: 6517 2525
---
This post was brought to you by PSB Academy.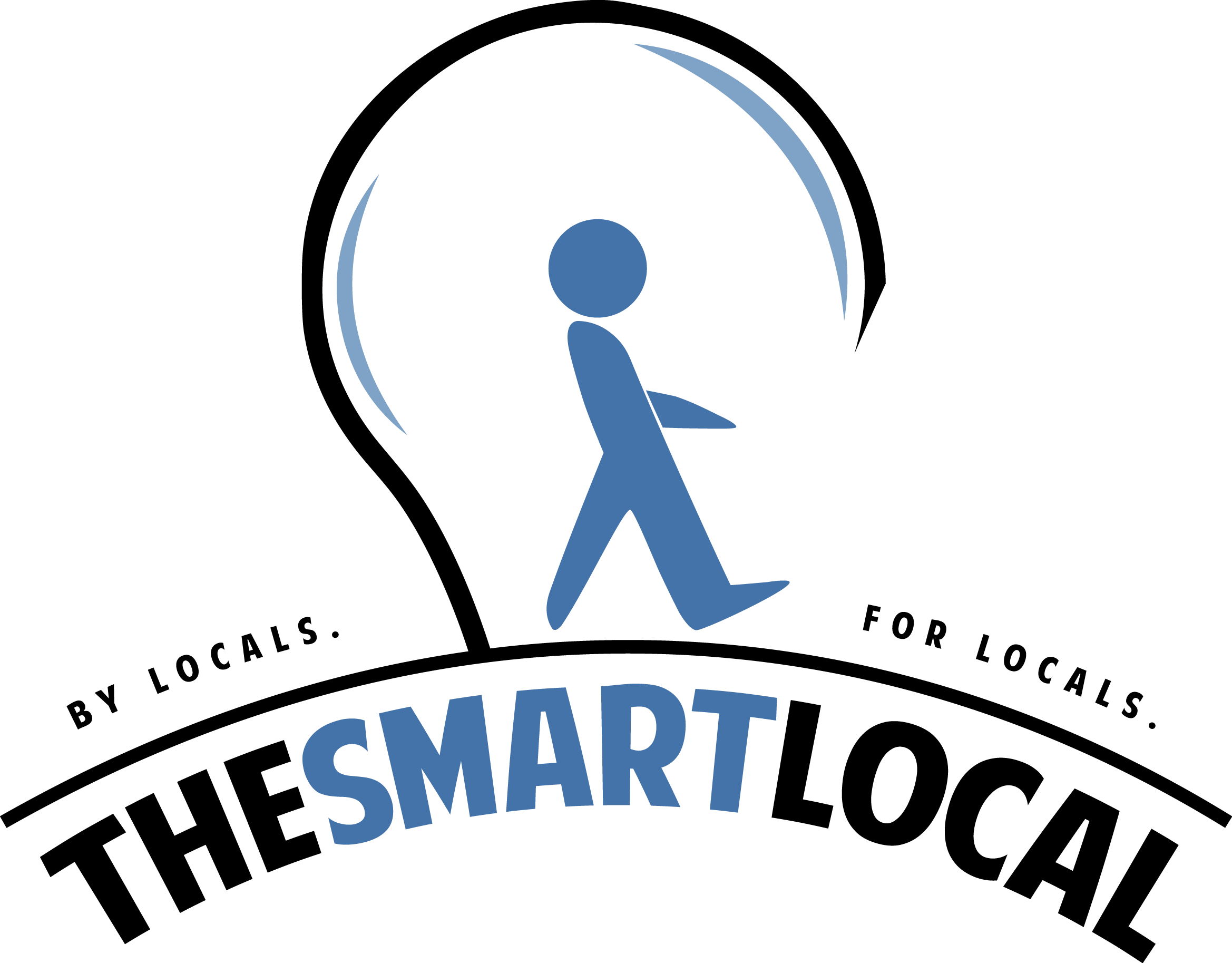 Drop us your email so you won't miss the latest news.