Types of Singaporean youths during the Circuit Breaker
---
As Singapore has started to gradually adapt to a "new normal", many Singaporeans have been making good use of their time while staying at home. During this time, certain types of individuals have emerged – some of which you've definitely seen on social media.
Between the Circuit Bakers to the Exercise Enthusiasts, here are 10 types of Singaporean youths you've definitely seen during this Circuit Breaker.
---
1. Circuit Bakers
---
Image credit: @chiaraang
You've seen the Circuit Bakers gracing your social media feeds with clips or pictures of the food they made for the day. Perhaps it's a delectable-looking cheesecake, or a juicy pie – but whatever it is, these people choose to spend their time flexing their culinary creativity by trying out different recipes on a regular basis.
Image credit: Billy Tran
Bonus if they're willing to send you some out of the goodness of their hearts. They didn't have to, but they did – and that's when you know that friend's a keeper.
---
2. Self-Improvers
---
Most of us would be inclined to while the day away playing games or watching Netflix – but not the Self-Improvers. 
Whether they're levelling up their skills for their careers or piling on knowledge, they're the goal-oriented ones who find something to learn and do. They make the most out of their newfound free time to amp up their skills and benefit themselves – and that will definitely go a long way in terms of future prospects.
---
3. Social Media Junkies
---
The Social Media Junkie lives and breathes their fave social media apps. You'll find these people either carrying out TikTok challenges or going on IG live to keep their friends updated on their daily happenings.
You may think it's a silly way to pass the time, but don't be fooled. Being in front of the camera takes loads of courage and charisma, and by doing so, these people are unconsciously building their on-camera skills that's a sure-fire way to build confidence which will definitely have its benefits in situations like interviews and presentations.
---
4. The Financially Savvy
---
In this economy, Singaporeans are worried about their job security – and rightfully so. And in these tough times, many people have since transformed into the Financially Savvy person to keep their family and peers in check finance-wise.
They're the ones scouring the net for promo codes to save money, planning their expenditures wisely to avoid spending too much, and delving into financial research to ensure they're fully protected. It'll be good to take a leaf out of their books, since this will definitely come in handy for a post-CB life.
---
5. Popz King/Kween 
---
Image credit: Ian Ling
Most of us haven't seen our friends in a while. After all, when we're busy immersing ourselves in our respective projects, or bingeing away on Netflix, we may have forgotten to reach out every once in a while.
Not the Popz King/Kween though. They're like the popular kid in school who's never seen without a group of friends hanging around them. Take a look at their IG stories, and you'll find that they always seem to be on a Zoom call with their pals or receiving gifts via delivery from others. 
---
6. Social Media Detoxers
---
If your friend has been ghosting texts or avoiding social media, you've got a Social Media Detoxer on your hands. Standing directly in contrast to the Social Media Junkies, they're most likely taking the opportunity to focus on their mental health – even if it means going MIA.
After all, we know how trying CB can be on our mental well-being, and we definitely can't fault them for doing so.
---
7. Selfless Soul 
---

Image credit: National Youth Council
Between migrant workers and the elderly, we've seen a bunch of people who need extra support. And while most of us are content with just donating a few extra bucks, some of us take it one step further by throwing themselves into their work to make people's lives a whole lot better.
Yup, you've guessed it – they are the Selfless Souls. Whether they're running donation drives from their own pocket money, or starting their own community projects, they are the inspiring contributors that we should strive to follow even after CB ends.
For those looking for ways to contribute, check out Virtual Red Box by Youth Corps Singapore where youth can engage in interactive online activities and volunteering opportunities from home.
---
8. Exercise Enthusiasts
---
Sweaty selfies on their IG stories, fast-motioned clips of their exercise routines, exercise challenges on social media – that all screams the Exercise Enthusiast. 
Image credit: @clarencewx and @mxrsbars
They're not just gunning for your regular #fitspo goals. More than just going for runs and doing regular workouts, they're the ones making the effort to maintain positive mindsets. You might even find them taking it one level higher by checking out apps that boost their mental and physical well-being – something we should consider even if we're not the most active person.
If that sounds like you, check out  Cr8studiosg's Monday Motivation segment for workouts you can do at home. You can even apply to be a talent if you have workout methods to share!
---
9. Food IC
---
Image credit: @mxrsbars
If you find yourself running errands for your fam on a daily basis, congratulations! You're unofficially known as the household's Food IC.
Just like any selfless leader does, the Food IC are the ones braving the streets or forking out money to ensure their family remains fed. Typical actions include:
Dabao

-ing for everyone,

Volunteering their phone for delivery orders,

Doing the grocery runs.
---
10. Creative Crafters 
---
Image credit: @pricks_n_needles
We've all got our own personal projects that we've chosen to embark on during this CB. And while some of us choose simple ones like finishing that TV series we haven't been watching, other people – like the Creative Crafters – choose more creative endeavours instead.
They can be seen embroidering, crafting, painting… the list goes on. They're honing their skills and expending creative energy to keep themselves occupied – and they'll have something beautiful to show for themselves at the end of CB.
---
Types of Singaporean youths you see during the Circuit Breaker
---
One month of the Circuit Breaker has given us enough time to reveal the types of young Singaporeans that have emerged. We all have different ways of dealing with the time given to us, and whether you're an Exercise Enthusiast or a Social Media Detoxer, we're ultimately, as High School Musical once said, all in this together.
But having all this lull time to ourselves shouldn't be an excuse to sit back and relax. And considering that we're moving into a "new normal" after the CB ends, we should remain prepared by taking the extra step to learn new skills and innovate. 
Fortunately, it's not too late to start if you haven't already. As we head towards the end of the Circuit Breaker, the National Youth Council (NYC) has an array of resources dedicated to help keep ourselves on our toes, and that includes everything from self-care apps to internship opportunities.
Those of you who simply want new things to do should check out Meh Go Where – they've got everything from resources on jobs, to the economy, financial literacy, mental well-being as well as ideas to keep you engaged at home.
Alternatively, aspiring content creators can stay up to date on the latest opportunities at Cr8StudioSG – a.k.a. NYC's  partnership with Creative Nation for job opportunities and mental well-being for freelancers to create content from home. 
If you're looking for a platform to share your Covid-19 stories, head over to Dear Covid-19 SG. Here, you can talk about your experiences, and read entries from other Singaporeans to see what they've been up to. 
By doing our part and supporting one another, we can head towards the "new normal" with more confidence and stay strong together.
---
This post was brought to you by the National Youth Council.
Cover image adapted from (L-R): Kezia Tan, Eatbook
Originally published on 22nd May 2020. Last updated by Josiah Neo on 14th May 2021.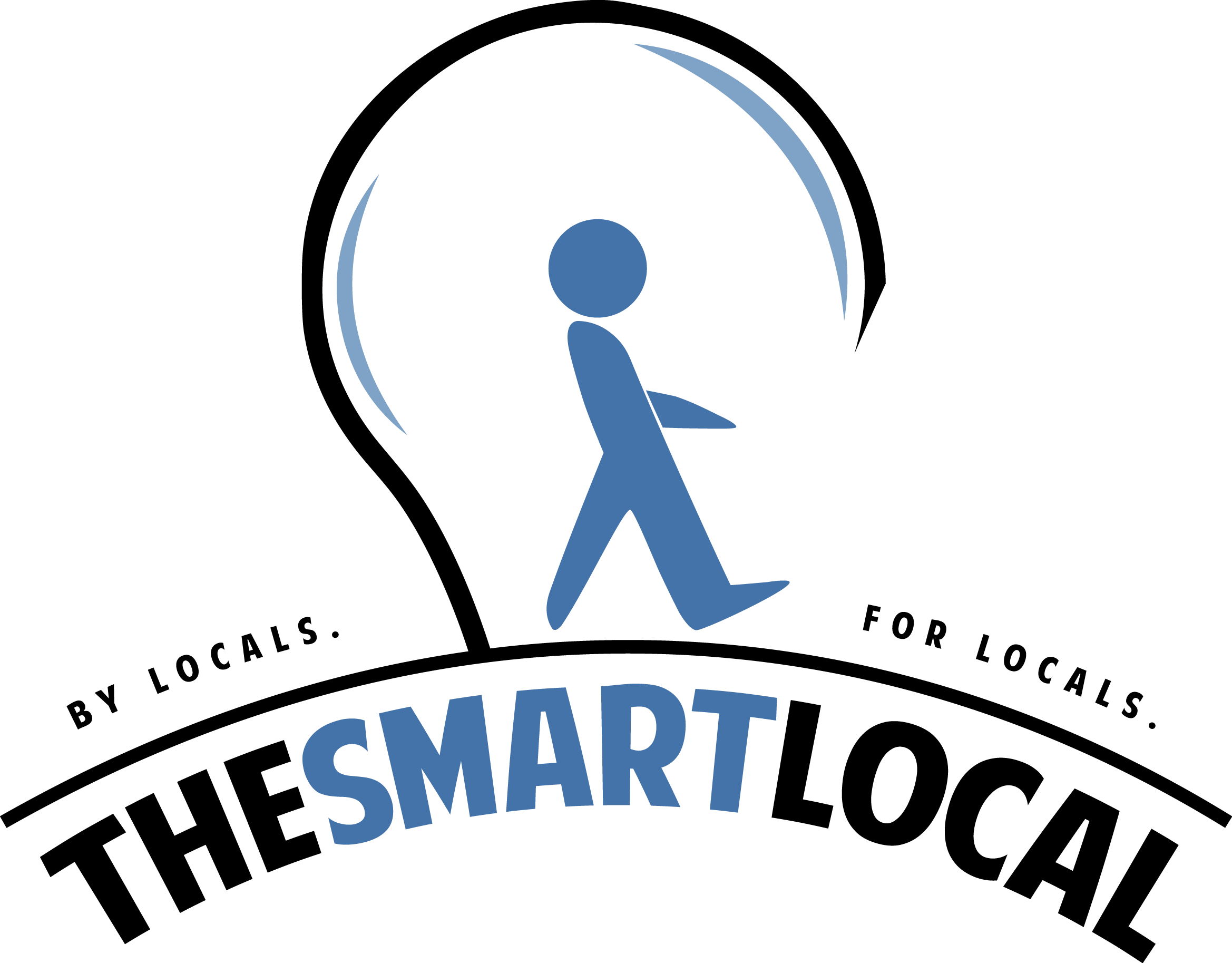 Drop us your email so you won't miss the latest news.