Career development books
---
2020 saw many changes in the job market, including career switches and an increase in job losses. But 2021 is filled with opportunities and potential to carve out our dream successes. To guide us along, books can impart a wealth of knowledge to get us inspired.
Just hear it from those that have been there, done that. We spoke to bosses from some of Singapore's most recognisable brands, like Love, Bonito and The Woke Salaryman, to see what career development books have gotten them to where they are today. 
Check out these 10 books they recommend, that can help set you up for success in your career too:
---
1. Wei Choon Goh – The Woke Salaryman
---
Image credit: Wei Choon Goh
Chances are you've chuckled at an illustration by The Woke Salaryman on social media which shed light on adulting topics like finances. Both the illustrator and co-founder of the the comic-style blog, Wei Choon Goh ensures to squeeze in time for his love of books. 
---
Atomic Habits by James Clear
---
Raise your hand if you're a resident of procrasti–nation. Wei Choon relates to, and he even cites the tendency to procrastinate as "chronic and normal", which helps him alleviate the guilt whenever he falls down the rabbit hole of holding work off.
"When I would procrastinate in the past, I would blame and condemn myself for being a failure, which ultimately led me to procrastinate even more." Wei Choon recalls. James Clear, a world-renowned expert on habit formation, breaks down how you can use practical strategies to build good habits and break bad ones so you are able to achieve unprecedented improvement in his book Atomic Habits.
For Wei Choon, this helped him stop the self-hate and properly motivate himself to be productive with positive reinforcements instead of negative ones. "[The book] has made me far more productive when it comes to work," he declares. "It will appeal to anyone who has struggled with procrastination and help those that struggle with guilt-induced vicious cycles of unproductivity."
Image credit: James Clear, Best Books for Men 
---
12 Rules for Life by Jordan Peterson
---
12 Rules for Life by Jordan Peterson is a handbook that dispenses life advice through 12 logical argumentative essays that spans from abstract ethical principles to relatable personal anecdotes. One of the things that Wei Choon, a self-confessed people pleaser, learnt from this book was the importance of telling the truth. 
"Conflicts don't need to be barbed, and just like how stone sharpens stone, disagreements that lead to healthy discussions are more valuable than flaky agreeableness, even though there is a slight risk of heated escalation." Wei Choon declares. The book also taught him that confrontation of pain and suffering will lead to improvement and progress, which helps him stay focused when the going gets tough.
---
2. Rachel Lim – Love, Bonito
---
Image credit: @ms_rach 
A staple in many Singaporean girls' wardrobe, Love, Bonito is a homegrown female-centric fashion label that provides accessible fashion. Rachel Lim is the co-founder and chief brand officer of the brand, and was the only Singaporean on Forbes' "30 Under 30" list in the retail sector in 2016. Rachel lists reading as one of her hobbies in her spare time, passionate about discovering books that inspire her.  
---
Start with Why by Simon Sinek
---
"Start with Why by Simon Sinek was a book I read during one of the lowest points in my career 5 years ago, and it helped me crystallise my mission and purpose with Love, Bonito." Rachel shares. This book helped provide Rachel and her team clarity on what they do in Love, Bonito, as well as the core reason for the brand's existence.
"When the going gets tough, knowing your mission and purpose will be what keeps you going." Rachel adds. Simply put, take a cue from Rachel's page by arming yourself with a focussed mindset will come in hella useful when making decisions and defining your day-to-day tasks at work.
Image credit: Medium, Tokopedia  
---
How To Lead by David Rubenstein
---
How To Lead by David Rubenstein is a compilation of short stories and interviews from thirty of some of the most accomplished and influential leaders in the world, with the likes of Amazon CEO Jeff Bezos and Justice Ruth Bader Ginsburg. "[The book] is such an easy, inspirational and enjoyable read filled with nuggets of wisdom and insights to what made [the leaders] who they are," said Rachel, who even did a giveaway for this book on her Instagram. 
With anecdotes and peeks into these leaders' journeys and the lessons they learned, illuminated through the intriguing conversations Rubenstein shared with them, the book will come in handy for any aspiring bosses out there, just like how it did for Rachel.
---
3. Bryan Choo – TheSmartLocal
---
Image credit: Bryan Choo
You're probably familiar with TheSmartLocal. Bryan Choo founded the online media publication as a one-man company in 2012, and together with an increasing number of staff over the years, has gone on to win accolades such as the Media Brand Of The Year at the Mumbrella Asia Awards in 2018.
---
Unlimited Power by Anthony Robbins
---
The first personal development book that Bryan read back when he was a student, Unlimited Power by Anthony Robbins delves into how we can control our emotional and mental state, as well as the importance of positive thinking. 
"For example, when people take tests, some feel nervous, others feel excited. Why are people in such contrasting mental states when it's the same experience?", Bryan explains. "Because someone perceiving a positive outcome feels excitement. Someone perceiving a negative outcome feels nervousness."
This book will teach you how to "hack your brain" with a success formula to produce the results that you desire in your career – be it for a job interview or a promotion you're eyeing.
Image credit: Carousell, @kgitch 
---
Robert Sapolsky's works
---
Bryan also shared that he's been really into Robert Sapolsky's books recently, such as Behave: The Biology Of Humans At Our Best And Worst. One of the quotes that inspired Bryan from his works is that "free will is biology that hasn't been discovered yet". 
As an entrepreneur, Bryan used to believe that people have control to carve out their own paths. Sapolsky, however, prompted him to consider that perhaps a lot of our free will is predetermined, decided by things out of our control – our biology, environment, and even mere chance.
With this new understanding, Bryan explained that he has developed more empathy for people met with less-fortunate circumstances that are not of their own doing. Reading Sapolsky's books has also allowed him to gain a deeper understanding of mental health through learning about the limbic system, hormone regulation and epigenetics.
---
4. Roshni Mahtani – Tickled Media
---
Image credit: Generation T
As the CEO and founder of Tickled Media, the start-up behind female-centric platforms like theAsianparent.com which reaches out to Asian women and mothers, Roshni Mahtani is an inspiring leader in the media industry.
---
The Hard Thing about Hard Things by Ben Horowitz 
---
As a purist who believes in going down to the nitty-gritty when running a business, Roshni has now learnt to acknowledge her priorities and appreciate delegation after reading The Hard Thing About Hard Things by Ben Horowitz. 
"As much as I wanted to believe that I have 48 hours in a day and unlimited bandwidth, everything I give my attention to comes with an opportunity cost." Roshni shares. "It was important for me to be reminded to focus on the considerations and priorities of the people and projects that need my attention the most."
Horowitz is one of Silicon Valley's most respected and experienced entrepreneurs, and in this book, he draws on his personal story of finding and investing in technology companies. He also delves into trials encountered when running a team, so the book makes for a good read for all aspiring entrepreneurs out there.
Image credit: Carousell, Poshmark
---
Radical Candor by Kim Scott
---
Another important life lesson Roshni gained from reading Radical Candor by Kim Scott? Well, the importance of "radical candour" a.k.a. clear and concise feedback. "It's definitely not the norm I was seeing in many traditional workplaces, where the hierarchy of power is as clearly felt in meetings and emails as it is laid out on paper." Roshni observes.
After reading the book, Roshni rid her company of office politics with direct, constructive, and radically candid feedback to help her employees grow. "We have something called a get-out-of-jail-free card in limited supply, for when you want to go on ahead and do something big and brave based on your best judgment and apologise for it after in case things go awry," she shares.
Ultimately, Radical Candor is a management book packed with practical suggestions and examples from large conglomerates like Apple and Twitter, to rewire your leadership style and work on company culture. 
---
5. Jumaiyah Mahathir – Halalfoodhunt
---

Image credit: @jumaiyahm
We're constantly bombarded by the classic question in our group chats: "Where to eat ah?"
Realising that there was a lack of resources to find Halal food in Singapore, Jumaiyah Mahathir decided to take things into her own hands. She's the mastermind behind Halalfoodhunt, an online app that helps users suss out Halal places to eat in Singapore, as well as promote new eateries to consumers.
---
How to Win Friends and Influence People by Dale Carnegie 
---
"The most important thing that people want is to be acknowledged, seen and heard," Jumaiyah remarks. "Sometimes in our rush, we might unintentionally say things in a passing statement that make them feel unimportant. To counter that, take every opportunity possible to talk to everyone kindly – listen to understand and comprehend first, reply only when needed."
This was what Jumaiyah picked up from one of the all-time best-selling self-help books, How to Win Friends and Influence People by Dale Carnegie. She also learnt that in order to be sensitive to the needs of other people, she has to understand the role she needs to play to the person she is talking to. 
"For example, when I talk to my team members, I understand that my team members need leadership from me, so my responses will be tailored to what is expected of a leader." Jumaiyah explains. "Whether we speak to inspire, speak to lead, or speak to comfort people, each of these demand a different tone of voice and choice of words."
Image credit: Carousell, Wardah Books 
---
The Art of Letting God by Mizi Wahid
---
An Islamic book that lifts you up when you feel overwhelmed and engulfed with pressure and uncertainties in life, The Art of Letting God by Mizi Wahid helped Jumaiyah with her self-reflection and acknowledgement of things that are beyond her control. "This book has really been most impactful to me, my mental wellbeing, and also to my business in the past three years."
She shared that she first read this book after coming out of a tumultuous time in her life. "As a leader, I made a series of wrong decisions. This led to one mishap after another. I had a lot of self-doubt and self-hate then, but this book managed to help me clear all of that out, learn to be easy on myself, forgive myself and move on."
---
Read career development books on the NLB Mobile app
---
It's been a hot minute since the pandemic put a damper on our economy, causing many of us to second-guess our career prospects. However, with these career development books that share advice and tips for professional development and personal growth, you can read from the very authors that have inspired local bosses making waves in the Singapore scene.
But don't worry even if you're too busy to head down to your local library. The NLB Mobile app can help you get access to a huge array of eBooks, audiobooks, and eMagazines, all at your fingertips.
All of us need guidance in our life at some point, especially when it comes to being part of the job economy. By downloading the NLB Mobile app or visiting your nearest library, you can start your journey to develop good habits and skills that will help you in your career progression for 2021.
---
This post was brought to you by the National Reading Movement.
Responses have been edited for length and clarity.
Cover image credit: Wei Choon Goh, @ms_rach.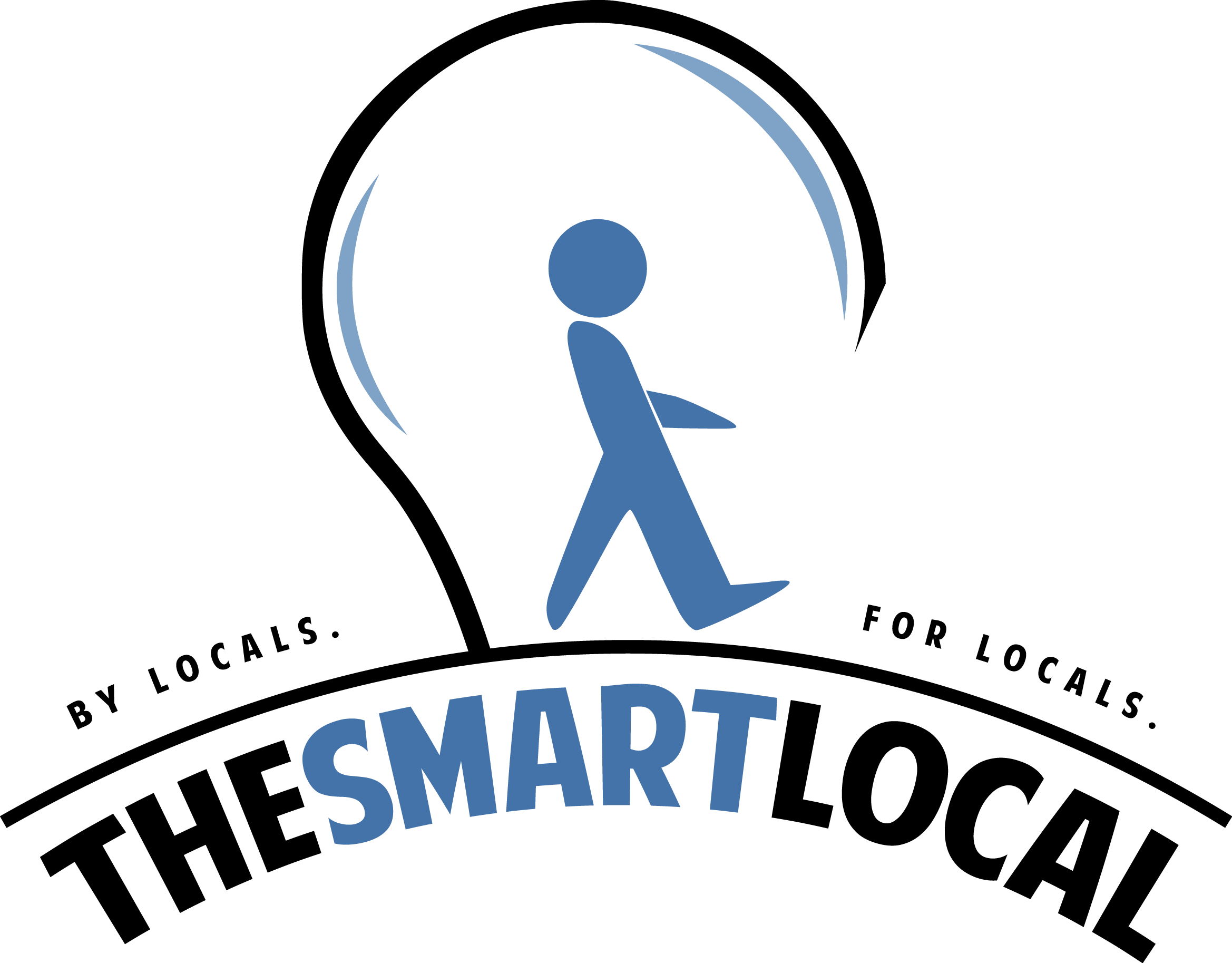 Drop us your email so you won't miss the latest news.