Free eBooks with alternate endings from the movies
---
It's the age-old pop culture dilemma: is the book or the movie better? Scrolling through the endless book-to-movie adaptations on Netflix, it's only natural to wonder about the differences between the two storytelling mediums. After all, some of the biggest movie franchises like Harry Potter and Lord of the Rings were based on books.
While most movies retain the original storyline to keep diehard fans satisfied, some directors take the creative liberty of reimagining the ending – for better or worse. With movies now often overshadowing their novel counterparts, here are nine free eBooks with different endings from their movies to check out that you might not have known about.
Disclaimer: Spoilers ahead.
---
1. Shrek! by William Steig
---

Image adapted from: Shrek Wiki, Nickelodeon Movies Wiki
Shrek is one of my personal favourite films of all time, but little do most people know that it's also a children's novel by William Steig. The original story of this hilariously nonchalant ogre has a surprisingly different ending from the hit Dreamworks movie, but still teaches children and adults alike the importance of not being superficial.
Movie ending: After Shrek and "human" Fiona kiss, Fiona assumes her "true love's form", turning into an ogress permanently. They get married in the swamp surrounded by other fairy-tale creatures.
Book ending: The ugly princess and Shrek live happily-ever-after, scaring everyone else in the story.
---
2. Jurassic Park by Michael Crichton
---

Image adapted from Edward Punales, IMP Awards
Jurassic Park by Michael Crichton has spawned multiple Jurassic Park movies, video games, and even the iconic water ride at Universal Studios Singapore. 
With the OG movie being so wildly successful, even fans of the franchise might not know the significant change Stephen Spielberg made to the novel's ending – which was originally grimmer than what most of us are familiar with. 
Movie ending: The group is able to successfully leave the island on a helicopter after Hammond arrives in a Jeep with Malcolm.
Book ending: The survivors are able to leave the island – but not on their own terms.
---
3. My Sister's Keeper by Jodi Picoult
---

Image adapted from: Simon & Schuster, IMDb
If you've only watched the movie adaptation of My Sister's Keeper, it's easy to be disappointed by the subpar and predictable ending. 
The novel, on the other hand, is both thought-provoking and emotional. Author Jodi Picoult carefully explores the fragility of life through the unexpected fates of Anna and Kate. My first read left me going through a whole box of tissues just to calm the waterworks.
Movie ending: Kate dies from cancer and Anna receives a scholarship to study art in New York.
Book ending: Kate survives the cancer, but at the cost of someone else's life.
---
4. Howl's Moving Castle by Diana Wynne Jones
---

Image adapted from: Goodreads, IMDb
With all the magical touches you'd expect from a Studio Ghibli film, Howl's Moving Castle is a cult-favourite among fans. While the novel and the movie have their fair share of differences, the most significant one is the ending and how Sophie's curse is broken by Calcifer.
Movie ending: Sophie's curse is broken because the Witch decides to return Howl's heart. Turnip Head is revealed to be the missing prince from the enemy kingdom who sees Sophie's love for Howl and decides to end the war.
Book ending: Sophie isn't who she says she is and this secret is revealed at the end of the novel.
---
5. A Clockwork Orange by Anthony Burgess
---

Image adapted from: The Brothers Brick, IMDb
Stanley Kubrick is famous for his horror-themed movies featuring all sorts of deranged characters and A Clockwork Orange is no exception. 
Alex, the protagonist of the story, undergoes mental reformation after committing heinous crimes and while he is given a chance at redemption in the novel by Anthony Burgess, Kubrick ends the movie version on a maniacal note.
Movie ending: Alex undergoes the Ludivico's Technique that helps him regain his ability to carry out crimes.
Book ending: Alex finds a new dream – one that doesn't involve evil thoughts and the use of violence.
---
6. The Notebook by Nicholas Sparks
---

Image adapted from: Nicholas Sparks, IMDb
Let's be honest, most of us probably watched The Notebook because of the undeniable chemistry between Ryan Gosling and Rachel McAdams, but the novel has its unforgettable moments too.
If the ending of the movie felt too abrupt for your liking, the novel has a more open-ended conclusion so you can continue to imagine Allie and Noah living the happy life together that they deserved.
Movie ending: Noah and Allie pass away peacefully together in the night after she is reminded of who Noah is.
Book ending: Allie and Noah are implied to have a happily-ever-after and their story doesn't meet such an abrupt end.
---
7. The Mist by Stephen King
---

Image adapted from: Indigo, Stephen King Wiki
Perhaps one of the most well-loved book-to-movie adaptations, the movie ending for The Mist received praise from the author, Stephen King himself, who said how he wished he'd written it in his original novel. 
Instead of the shocking twist at the end of the movie, the novel takes a more vague approach to the characters' situation, leaving the ending on a cliffhanger. 
Movie ending: After killing everyone in the group, David sees the US Army killing the monsters and saving the other group at the store. He realises that no one had to die and if they hadn't given up hope everyone would have survived.
Book ending: There is no definite conclusion to the novel as the ending leaves David and his son with the prospect of salvation.
---
8. Forrest Gump by Winston Groom
---

Image adapted from The Alabama Booksmith, IMDb
Everyone can probably recite the famous quotes from Forrest Gump: "Life is like a box of chocolates, you never know what you're gonna get" and the meme-worthy "Run Forrest, run!". While the movie is known to be a classic tear-jerker, the novel by Winston Groom is even sadder. 
Movie ending: Jenny and Forrest get married and have a son together. After Jenny passes away, Forrest raises their child by himself.
Book ending: Jenny and Forrest don't get to have their 'happy ending' like in the movie and Forrest ends up working odd jobs with strange companions by his side.
---
9. Breakfast at Tiffany's by Truman Capote
---

Image adapted from: Penguin Random House, IMDb
Breakfast at Tiffany's is a Hollywood classic for many reasons: New York, Audrey Hepburn, and the romance between main characters Holly and Paul. 
Movie ending: Holly reunites with her cat and shares a passionate kiss with her neighbour, Paul.
Book ending: Holly has a sadder fate in the novel as she ends up being a lost wanderer of the world.
---
Free eBooks available for loan on the NLB Mobile app
---

Image credit: NLB

Movie endings can leave us with unsettledness, infuriation, or contentment, and reading is a great way to revisit the worlds of these films and imagine our own take on these stories. If you'd like to discover these alternate endings for yourselves, you can borrow these books from NLB.
Borrowing books is a cost-saving way to get your hands on a novel you've been eyeing for a while. However, if you're too busy to head down to your nearest public library to check-out your books, you can download the NLB Mobile app instead.

The NLB Mobile app has both eBooks and audiobooks for loan
Images adapted from: NLB Mobile
Simply sign up for a myLibrary ID to borrow an eBook for free; or, you can use your account to reserve a physical copy at your nearest library. 
With the thousands of books, newspapers, and magazines in NLB's online repository, it's easy to feel overwhelmed about what to read next. Thankfully, NLB has a new, handy chatbot via the National Reading Movement's Facebook messenger that asks interactive questions to recommend relevant books for you to check out.
While movies provide us with a glimpse into someone else's mind, books allow our own imagination to run wild as we build the different worlds in our heads. So whether you're a bonafide bookworm or someone who is rediscovering their reading habit, eBooks are a great resource to broaden your knowledge and find some new favourites to add to your booklist.
---
This post was brought to you by the National Reading Movement.
Cover image adapted from Edward Punales and Universal Pictures.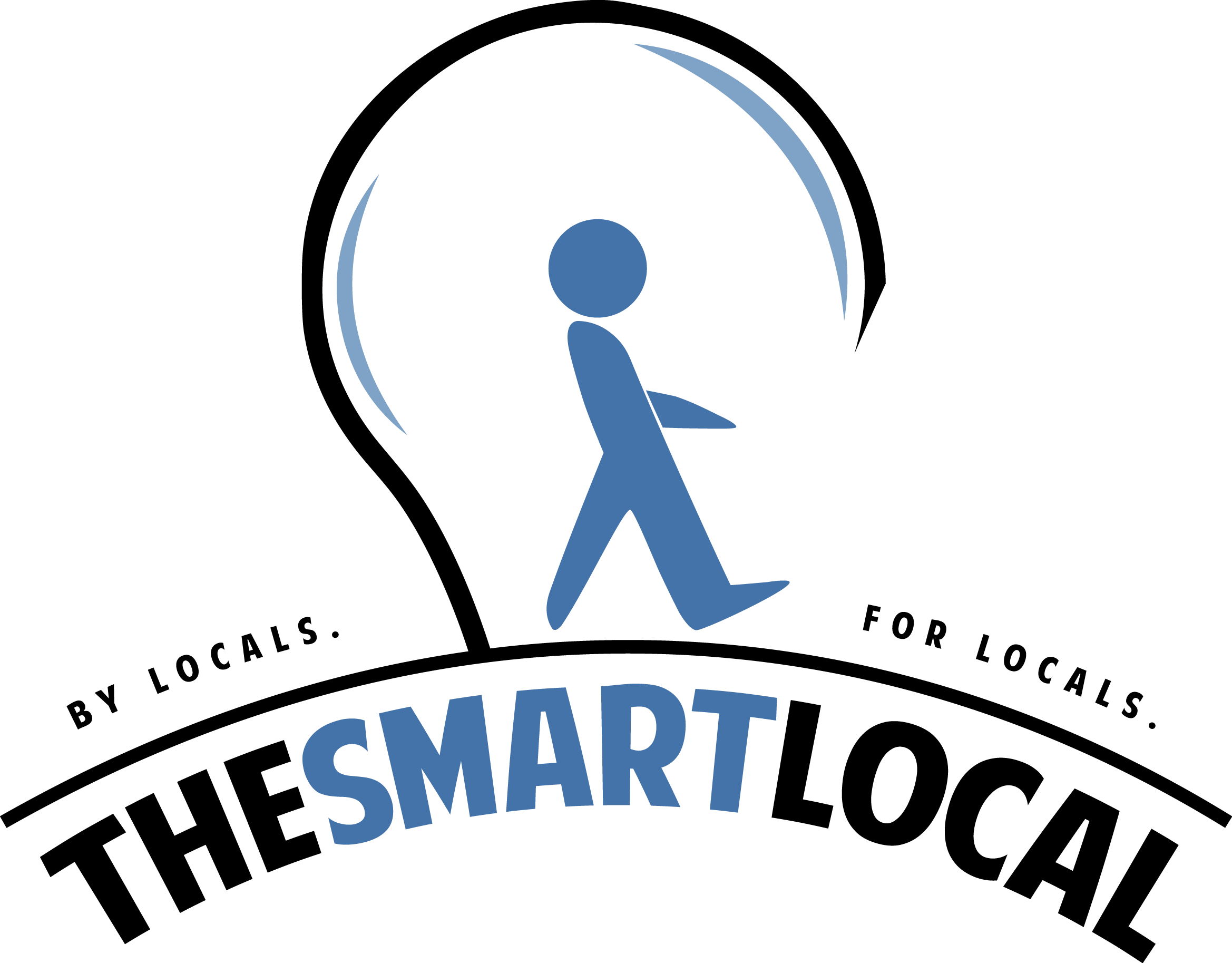 Drop us your email so you won't miss the latest news.