Library facilities in Singapore 
Images adapted from: Courtesy of National Library Board, Singapore, All Rights Reserved, 2018 | indesignlive
Our libraries have gone beyond the simple act of borrowing a book – so many upgrades have been quietly taking place right under our noses. We've scoured the island high and low to bring you a list of hidden gems you'd never expect to find in our libraries, from a modern kitchen to fully equipped silent studios.
1. Culinary Studio – kitchens for cooking classes
If you've always wanted to learn how to cook like Jamie Oliver or Gordon Ramsay, Tampines Regional Library's Culinary Studios, which come fully equipped with professional cooking equipment, are perfect for the budding masterchef in you.
Image credit: Tampines Central
Managed by the People's Association (PA), culinary workshops including courses on pasta making and tea appreciation are conducted regularly.
The studio is conveniently located right beside the cookery section of the library so you can pick up a recipe book right after your session to practise at home!
Where: Tampines Regional Library
2. PIXEL Labs@NLB – multimedia and engineering studios
And while you're here, be sure to also check out another exciting feature in Tampines Regional Library: the PIXEL Labs@NLB. A collaboration between IMDA and NLB, this creative studio is made for those who love tinkering around with technology and want a place to unleash their creativity.
The space boasts a whole assortment of tools, microcontrollers, and even a 3D printer – all so you can build your own electronic prototypes from scratch.
Those into programming can look forward to testing out the in-house maker kits 
There's also a multimedia filming space equipped with a 360-degree camera and a green screen!
Image courtesy of National Library Board, Singapore, All Rights Reserved, 2018
This facility is free-to-use, but does require you to register at the information counter beforehand. 3D printer users also need to attend an equipment handling session. Tech-related workshops such as 3D printing, simple programming and fun stuff like making your own lava lamp are conducted regularly in the lab.
Where: Tampines Regional Library
3. Silent Studio – fully equipped with musical instruments
Image courtesy of National Library Board, Singapore, All Rights Reserved, 2018
A jamming studio in a library might sound like a huge oxymoron – unless it's silent of course. Tucked away in library@esplanade, the Silent Studio is decked out in professional grade microphones, sound isolation headphones and mixing boards. Whether you're an aspiring musician or seasoned professional, you are welcome to jam out to your heart's content.
There's no need to lug your bulky instruments here either. The studio is equipped with a range of instruments like an electronic piano, drum set, bass guitar, and 4 Gibson guitars – so bring the whole posse over!
Where: library@esplanade
Room rental rates apply, for up to 2 hours. Maximum 7 pax. For more details, click here. For walk-ins, approach the staff at the information counter.
4. Learning Pods – a high-tech and interactive learning experience
Comfortably cushioned lime green Learning Pods at the Digital Learning Zone
Image courtesy of National Library Board, Singapore, All Rights Reserved, 2018
Its most recent facelift saw Yishun Public Library transform into a sleek and modern hub, complete with 7 new Learning Pods for patrons to enjoy.
Each pod comes with a touchscreen eLearning console that houses LyndaLibrary – an online on-demand library of instructional videos by LinkedIn. This allows users to upgrade their professional repertoire through a variety of video courses on topics such as business, creative design and technology.
Other features include TED talks and personalised course recommendations. The best part of all this is that access to all this content is FREE. All you have to do is sign-up through the NLB portal and you're good to go. LyndaLibrary is also available on the NLB Mobile app after signing up!
Where: Yishun Public Library
5. Movie screening room – Wide range of titles to choose from
Image courtesy of National Library Board, Singapore, All Rights Reserved, 2018
Kick back and catch a movie in your own private Movie Screening Room at the library@esplanade. The rooms here can accommodate 4 pax each and comes with a bangin' sound system too.
Take out a loan from their audio-visual collection which offers a wide range of titles to choose from. It includes blu-ray Hollywood blockbuster hits, foreign language films as well as Asian films from Bollywood and South Korea.
Room rental rates apply for up to 3 hours, and are definitely cheaper than what you would have to pay at a regular cinema if you max out the 4-person capacity!
Where: library@esplanade
For more details, click here. For walk-ins, approach the staff at the information counter. 
6. Smart Work Centres – professional work spaces
Fully equipped business centres located across the island
Image credit: Infocomm Media Development Authority
For the freelancers or budding start-up entrepreneurs looking to escape the distractions of home, you will be glad to know that you can have your very own professional workspace in our libraries.
Each Smart Work Centre has ample seating spaces, with both single desks and common tables. If you need some privacy and space to yourself, private cubicles are available too.
Smart Work Centre at Geylang East Public Library 
Image credit: Regus Express Singapore
These spaces operate just like a business centre and come with printers, copy machines, video conference facilities and most importantly, a high-speed WiFi connection.
Where: Jurong Regional Library, Geylang East Public Library and Toa Payoh Public Library.
Prices start from $20/ day for a desk to $399/ month for a cubicle.
*Bonus* New library technologies and services
7. AutoSorter
The AutoSorter book drop at Bukit Panjang Public Library
Discover the inner-workings of the library at the see-through book-drop point located in Bukit Panjang Public Library. Get a behind-the-scenes peek on what happens after you return a book with the AutoSorter.
Using a computerised system of conveyor belts and sensors, the AutoSorter mechanically sorts returned books for easy shelving and marks them to be placed at the just returned shelves.
Where: Bukit Panjang Public Library, Yishun Public Library and Sengkang Public Library
8. Mobile Bookdrop
Image credit: Bangkok Post
Mobile Bookdrop – No more hunting for book-drop stations!
Taking it one step further is the Tampines Regional Library, which has its very own mobile bookdrops. These robotic bookdrops are stationed near the entrance of the library, eagerly awaiting patrons to return their read books.
These smart robots use a complex system of sensors and a network of inconspicuous QR codes and lines on the floor, mapping out the paths that they'll be taking.
Where: Tampines Regional Library
9. NLB Mobile app
The NLB Mobile app allows all library members to access NLB services and resources right at your fingertips. Looking for a good read but don't have the time to make a trip down to a library? Don't fret, you can borrow eBooks at the touch of a button through the app.
The app has a rich collection of titles including trending books like the Crazy Rich Asians series
There are audiobooks available too, so you can squeeze in a light "read" during your daily commute to work or jogging sesh. The NLB Mobile app is just like having a library in your pocket!
You can also borrow a book after taking it off the shelf just by using the app's inbuilt code scanner
Other features of the app include managing your library loans and making eMagazines, eNewspapers and eLearning resources accessible.
Download the NLB Mobile app here.
Grow with every read with NLB
Whether it's cooking up a storm or just kicking it back with a classic film, these 9 unique library facilities and services prove that libraries are not just a place for books. Whether it's 1998 or 2018, our libraries are constantly evolving with the times, catering to users across all generations.
Launched in 2016, the National Reading Movement is an initiative by the National Library Board to encourage everyone to Read More, Read Widely and Read Together. After all, there's no better way to come together and explore new worlds than with a book!
With a total of 27 libraries islandwide, upgrading and growing your repertoire of skills is made easy and convenient with the National Library Board. With all the hands-on-activities available for patrons of every age, a visit to the library doesn't have to be an activity left in the past of our school days.
---
This post was brought to you by the National Reading Movement.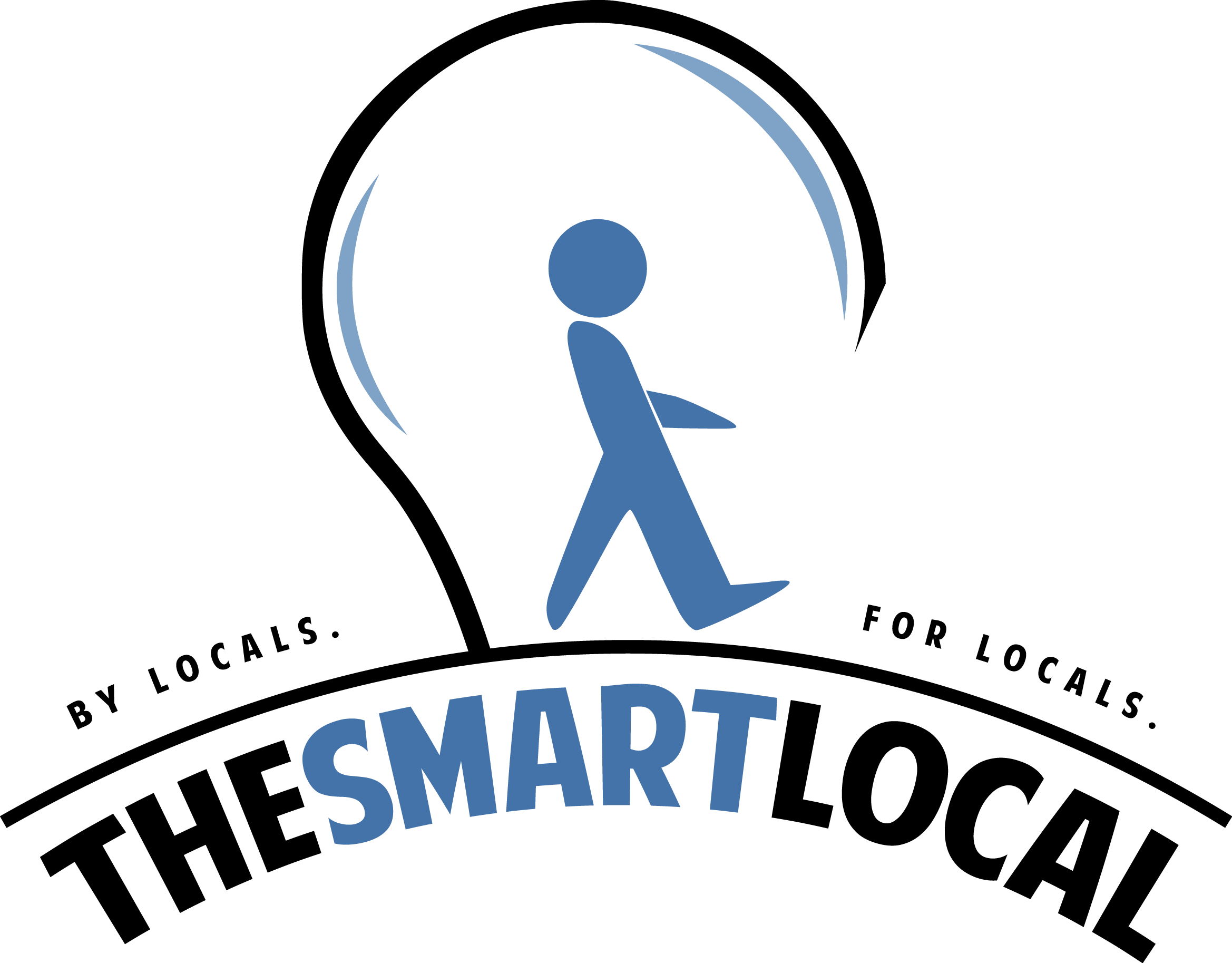 Drop us your email so you won't miss the latest news.