Good coffee + good company
Canberra is the birthplace of the monster milkshake movement across Australia (see our article on Melbourne shakes here and one on Sydney here) so it comes as no surprise that the cafe scene in Australia's capital city is growing in full force. Ambient cafes and photogenic food abound – you just need to know where to look.
In this article we bring you 15 of Canberra's up and coming cafes that you should totally be checking out this weekend.
1. Local Press
This has to be the cafe that every hipster out there dreams about. This indie cafe provides Insta-worthy backdrops and gorgeous food to match.
Though it's a bit of a drive to this cafe, the commute is certainly worth it. Wooden accents and colours give this place a very relaxed feel and the food is absolutely the bomb. Do try the french toast served with generous portions of seasonal fruit.
Price Range: $8 – $24
Address: 9/81 Eastlake Parade, Kingston Foreshore ACT 2604, Australia
Opening Hours: Tue to Fri: 7.30am to 4.00pm | Weekends 8.00am to 5.00pm
Website: http://www.localpresscafe.com.au/
2. The Cupping Room
The Cupping Room is on everyone's must-visit for obvious reasons – amazing food, world-class service and perfect ambience.
Coconut French Toast. Source.
The Cupping Room has seasonal menus so your taste buds are in for a treat every time you visit.
Once you step in, the aroma of the coffee beans is a clear indication of the incredible coffee they have on offer. Give the iced coffee a try – perfect for a scorching summer's day.
Coupled with a relaxed and oddly comforting ambience, this place is a definite yes for meetups and casual chilled hangout days with a mate or two. Perfect for a date too!
Price Range: $8 – $22
Address: 1/1-13 University Ave, Canberra ACT 2601, Australia
Opening Hours: Weekdays 7am to 4pm | Weekends & Public Holidays 8am to 3pm
3. Red Brick Espresso
Peaches and cream with brown butter waffles and macadamia crumble. Source.
The food here is light and simple and very popular with the locals. I came on a weekend and the place was absolutely packed. Waiting time wasn't too bad though – we got a seat in less than 15 minutes.
The waffles here are a huge draw, ranging from flavours like peaches and cream to blueberry and coconut. Savour the full experience with outdoor seating in the glorious Australian sunshine – there's really no better way to start your day.
Price Range: $10 – $25
Address: 4/31-35 Curtin Pl, Curtin ACT 2605, Australia
Opening Hours: Weekdays 7.30am to 4.30pm | Sat 7.30pm to 3.00pm | Sun 8.00am to 3.00pm
4. Urban Pantry
Manuka is truly the new hot spot for cafes and good food. When I first found out about this place, I thought it was a restaurant – it's so classy and high-end!
But it's actually a really lovely cafe and with the outdoor seats available, I've spent many weekends here. I highly recommend popping by if you're in the Manuka area for a coffee or a quick brunch.
The poached chicken and melon is a highly recommended dish for lunch, along with their grilled halloumi salad.
Price Range: $8 – $34
Address: 5 Bougainville St, Griffith ACT 2603, Australia
Opening Hours: Mon & Tue: 7.00am to 6.00pm | Wed to Fri 7.00am till late | Sat 7.30am till late | Sun 7.30am to 4.00pm
Website: http://www.urban-pantry.com.au/
5. ONA Cafe
Manuka's all the rage for cafe hopping in Canberra right now and with all the artisan coffees and mouth-watering brunch options, it's no wonder why it's the new IT area. ONA on the Lawns is not exception. With both indoor and outdoor seating options, one of the best parts of this place is that you don't have to wait for a seat, even on the weekends!
You simply HAVE to give the burgers a shot. If items like the buttermilk chicken burger ($20) don't entice you, the coffee will. Their coffees are all single origin brews with smooth and mellow flavours. One sip and you'll find that one cup is often not enough.
Price Range: $10 – $25
Address: Shop 4 Palmerston Lane, Manuka ACT 2603 Australia
Opening Hours: Weekdays 7am to 430pm | Weekends 8am to 3pm
6. Bookplate Cafe
The main reason I even bothered stepping foot into Bookplate was because the stained glass caught my eye. After trying some of the food, I realised the stained glass was not the only beautiful thing on offer here.
I came here with a friend for a quick catch up and we loved the place so much it ended up becoming a 3 hour long "chat". I had an Italian Scramble while my friend had the Fish & Chips (highly recommended).
The ambience here is quiet enough to have a long chat with your friends but also noisy enough to not feel like you were a public nuisance so it's the perfect place for conversations!
Price Range: $13 – $25
Address: Parkes Pl W, Canberra ACT 2600, Australia
Opening Hours: Mon to Thu 7.30am to 5pm | Fri 7.30am to 4pm | Weekends 9am to 4pm | Public holidays 10am to 3pm
7. Two Before Ten
Two Before Ten's Chia Pudding. Source.
Looking for a chilled, relaxing spot for any day of the week? This is the spot for you! While the location is not exactly easy travel, the trip down to Bandjalong is always worth it, even if just for a cup of coffee. And during winter, this cup of coffee will warm you all over.
The Ploughman's Lunch was worth every penny and the portions were just right for sharing. Two Before Ten also roasts their own beans, and their coffee is sold at multiple different cafes across Canberra – a testament to just how awesome their coffee really is!
Sometimes you even get to enjoy live music along with your coffee while you catch up with a friend or two. If that's not A* for ambience, then I don't know what is! Come give Two Before Ten a try, you will understand why I no longer take coffee from major chain stores.
Price Range: $7 – $18
Address: 68 Bandjalong Cres, Canberra ACT 2614, Australia
Opening Hours: Weekdays 7am to 4pm | Weekends 8am to 2pm
8. Mocan and Green Grout
Tucked away in a little corner, this gem is easy to miss. Here you'll forget you're even at a cafe. The simple and homely decor will make you want to stay there for hours on end. Also, an added bonus to all us phone addicts out there? They have free wifi!
With offerings like pork shoulder roll with wombok salad and ginger mayo ($15) and the smashed eggs with smoked trout ($18), their seasonal menus will have you spoilt for choice each time you visit.
Price Range: $6 – $26
Address: 1/19 Marcus Clarke Street New Acton South, ACT 2601, Australia
Opening Hours: Mon to Sat: Breakfast & Lunch from 7am | Sun & Public Hol: Breakfast & Lunch from 8am | Tue to Sat: Dinner, 6pm to 9pm
Website: http://mocanandgreengrout.com/
9. Espresso Room
With various locations all across Canberra, this is one coffee-chain you have to try for yourself. Great for sitting and chatting the day away over some great coffee, this is my go-to place for a long gossip sesh with my girlfriends.
They serve amazing coffee and warm toasties, with some of the most lovely looking eggs benedict (they taste really good too). I frequent the one at Belconnen and this is honestly a quiet haven for those looking for a break away from the hustle that can be found in Westfield (not to mention the baristas are kinda cute too).
Price Range: $9 – $25
Address:
Tuggeranong: Shop 1, Level 1, Tuggeranong Hyperdome
Belconnen: Shop 333, First floor, Westfield Belconnen
Woden: Shop 86 Ground floor, Westfield Woden
Opening Hours: Mon to Thu, Sat: 7.30am to 4.30pm | Fri 7.30am to 8.00pm | Sun 8.30am to 4pm
10. Harvest
This is my go-to place whenever I'm running late for class but really in need of a caffeine pick-me-up. The variety of baked goods available also come in huge portions and are all extremely tasty.
This place is good for grab-and-go treats but they also have a nice seating area for catch-ups in-between class.
Price Range: $10 – $25
Address: 40 Marcus Clarke Street, New Acton South, ACT 2601, Australia
Opening Hours: Weekdays 7.30am to 4.00pm | Sat 8.00am to 1.00pm
Website: http://www.harvestcoffee.com.au/
11. Ivy & The Fox
Sister to Fox & Bow in Farrer, this place is breathtakingly stunning and I promise you, will give you amazing food. The Foxed Waffles and Oh Darla smoothie make for the perfect brunch meal and will keep you feeling full and warm for hours after.
Also, if your mates and you are Instagram fanatics, this place is #ootd galore and the outdoor area makes for an easy and chilled environment to just sit back, relax and take a few (maybe hundreds) of photos! A little out of the way, but the journey is so worth it.
Price Range: $6 – $22
Address: Old Canberra House, 73 Lennox Crossing, Acton ACT 2601, Australia
Opening Hours: Weekdays 8.00am to 4.30pm | Weekends 8.30am to 3.00pm
Website: http://www.ivyandthefox.com/
12. Via Dolce
This is one classy dessert cafe you've got to visit while in Canberra. When my pal came down from Melbourne, we basically chatted the night away here since they've got a huge range of cakes available. They've got gluten-free options available too, which makes it great for groups of friends with diverse eating habits.
If you're looking for something a little heavier, their firewood pizzas are a definite crowd pleaser and worth every penny. Although the place gets pretty warm during those hot summer afternoons, this place makes for a cozy catch-up spoty! Super friendly wait staff also make this place extremely inviting and a must-visit when in Canberra.
Price Range: $10 – $25
Address: 106 Bunda St, Canberra ACT 2601, Australia
Opening Hours: Weekdays 11.30am to 2.30pm, 5.00pm to 10.00pm | Weekends 11.30am to 10.00pm
13. Lonsdale Street Roasters
Smoked Brisket Sandwich. Source.
When it comes down to food, coffee and ambience, Lonsdale Coffee Roasters really has it all. I'm not ashamed to say I've come here at least 20 times since living in Canberra and will gladly visit any given day.
Lonsdale's focus on simple, delicious food really shows in their menu offerings. They are also one of the first restaurants in the country with a hand-made barbeque pit flown all the way in from Missouri so you can expect quality briskets, pork shoulders and ribs from this establishment.
This place has definitely made it as one of my favorite places to visit in Canberra, and I highly recommend it. The coffee alone should be a huge incentive to visit, but the overall vibe will make it a firm favourite!
Price Range: $6 – $22
Address: Old Canberra House, 73 Lennox Crossing, Acton ACT 2601, Australia
Opening Hours: Weekdays 8.00am to 4.30pm | Weekends 8.30am to 3.00pm
Website: http://www.ivyandthefox.com/
14. Lava Espresso
Many people have given Lava Espresso high ratings and it's easy to see why. Located close to Woden CBD, this place exudes a laid back atmosphere and is perfect for midday catch-ups.
This eatery serves light sandwiches and reportedly some of the best coffee in town. People have been known to drive across town just for a cup of flat white.
Staff are also friendly and ready to give suggestions if you're having trouble deciding what you want for brekkie. The avocado and tomato smash is a popular choice.
Price Range: $4 – $25
Address: 45 Brierly St, Canberra ACT 2906, Australia
Opening Hours: Weekdays 7.00am to 4.00pm | Sat: 7.00am to 3.00pm | Sundays 8.00am to 3.00pm
15. Gus' Cafe
This old school cafe has been in Canberra for decades and while there has been talk of demolishing it, it still stands strong right smack in Civic. Gus' is always fully packed, even on the weekdays, and I can understand why.
Once again with the seasonal menus, their breakfast menu is a huge draw for my girl and I, and we constantly find ourselves back here everytime we fancy some toasties and coffees over our weekly chats.
While relatively busy, the vibe of the cafe is homely and you can comfortably sit here for ages, just chatting and forgetting about time passing by. Definitely recommended as Gus' is also located very conveniently on Bunda Street, just a quick minute walk or so from Canberra Centre.
Price Range: $10 – $25
Address: Garema Arcade, 8 Bunda St, Canberra ACT 2601, Australia
Opening Hours: Daily 7.30am till late
Website: http://www.guscafe.com.au/
Pick favourites!
Canberra may not have endless white beaches or lush forests but what it does have is a growing cafe culture that promises to bring you only the best of this country's capital. If you have any favourite cafes you feel should make the list, do let us know in the comments section below!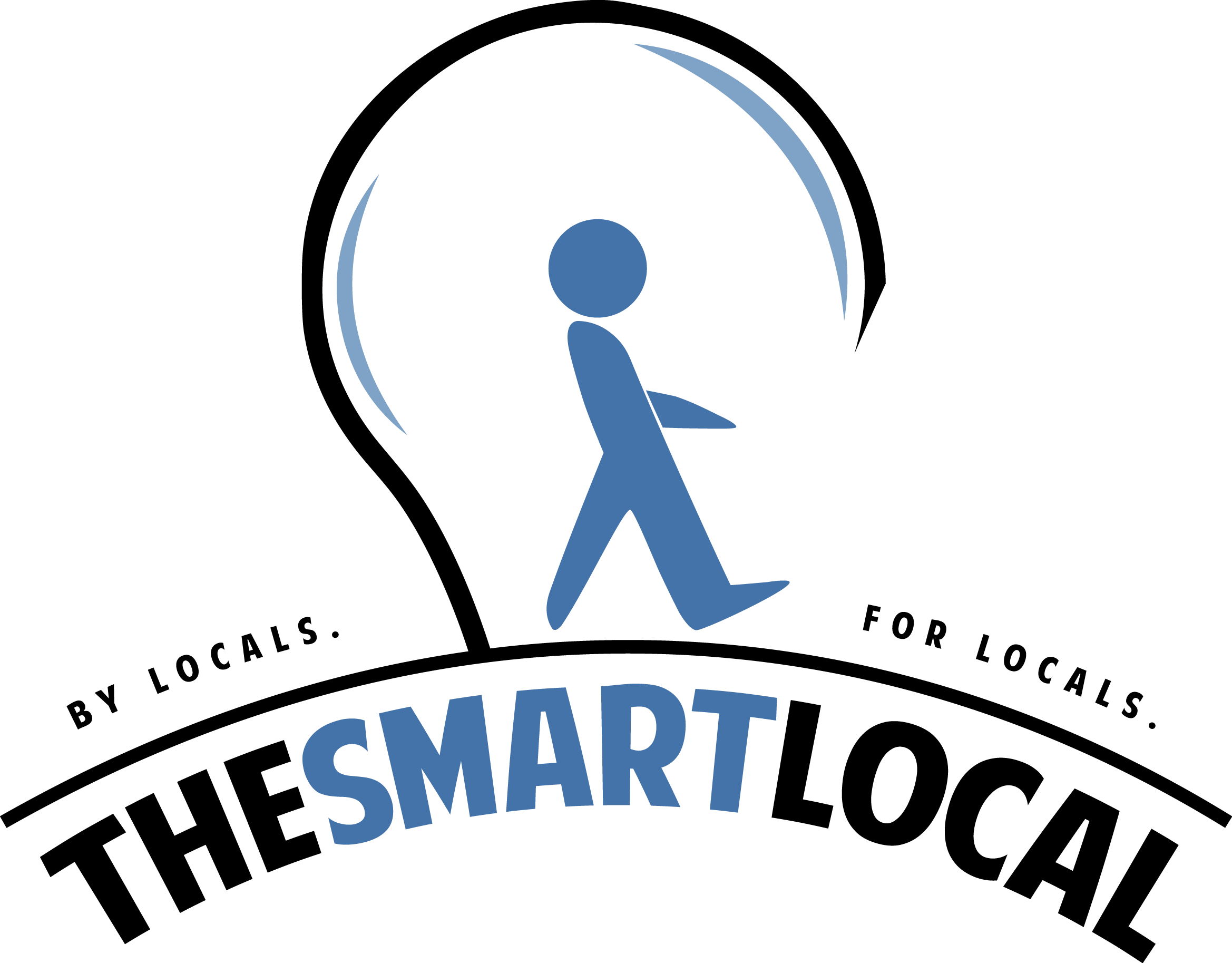 Drop us your email so you won't miss the latest news.