Cafes for dates in Singapore
---
You've both been happily texting for a few weeks, and you've finally worked up the nerve to ask your date out for a meal. But now comes the stressful part – where to go for your first meeting? While a beaming smile makes for a great impression, you'll also want to ensure that your surroundings are complementary for some bonus first impression points. 
To help you with your first date jitters, we've sussed out cafes for dates with the vivo V23 5G to capture the different lightings. From a monochromatic-themed cafe that'll make your outfit pop, to romantic vibes with fairy lights, here are 8 places to consider for your memorable first date.
---
1. Runes Coffee – Giant windows with natural sunlight
---
Nothing beats the stream of natural sunlight resting on your face, and selfie aficionados will tell you that it's the most flattering lighting you could ever ask for. 
Runes Coffee understood the assignment, and made it a point to include floor-to-ceiling glass windows that ensure a ton of sunlight is let in. They've also kept the interior clean and simple, with speckles of green furniture and plants to match the greenery outside the cafe. 

There's also an outdoor green oasis with tons of natural lighting, AKA prime selfie spot. 
When on your date, remember to claim the seat away from the windows, so you'll be facing the sunlight – that'll help brighten your complexion for a radiant glow. Take advantage of the lighting and snap multiple photos so you can update all your display pics and soft-launch your relationship on Instagram. 
After you're done updating the 'Gram, check out the menu and refuel for the rest of your date.

The cafe uses biodegradable packaging so you won't be contributing to excessive carbon emissions on your date.
Go for something filling like the Bulgogi Beef Sushi Rice Bowl ($10) which you can order from 11.30am-3.30pm. The rice bowl comes with a generous serving of tender beef, coupled with sides including an onsen egg, steamed broccoli, garlic chips and shredded nori. 
Address: Wilmar International Limited Headquarters, 28 Biopolis Road, Singapore 138568
Opening hours: Mon-Fri 8am-5.30pm (Closed on Saturdays & Sundays) 
---
2. Neighbourhood by ALLY – Pops of pink for a rosy glow
---
Set inside a spin studio, Neighbourhood by ALLY is the place for fitspo couples to grab a cuppa. Upon walking in, you'll notice the comfy looking pink couches peppered around the place, highlighted by the bright panel lights. 
Those looking to take some selfies here can expect the colours to reflect on your face, giving it a rosy glow. But if that's not your thing, simply throw on a filter to neutralise the undertones and you'll be good to go. 
While this place doesn't sell grub, they have a variety of coffees and smoothies to choose from. Get their Ice Latte ($4.90) that's fragrant and has a good caffeine kick to it. The baristas take special care not to add too much ice in the drinks, so your coffee won't be diluted after chatting with your date. 
Date ideas aren't exclusive to pigging out. You and your partner can sign up for a membership and go for a spin class at the studio together. Plus, members can pre-order smoothies like the protein-filled Made For Champs ($9) and get an additional 10% off. 
Psst, members can also get access to bathroom facilities where female toilets have Dyson hair dryers and GHD hair straighteners and male toilets have hair wax.
Address: Manulife Tower, 8 Cross Street, #02-01/02, Singapore 048424
Telephone: 6518 9588
Opening hours (dine-in): 12pm-5pm, Daily
---
3. Cafe Monochrome – Monochromatic backdrop 
---

The cafe is just an 8-minute walk away from Jalan Besar station.
Image credit: Joycelyn Yeow
Funky cafes are great as they make for convo starters when you run out of things to say. As the name suggests, Cafe Monochrome is a 2D black-and-white cafe that'll let you break the ice by commenting on the whimsical interior. 
The cafe is predominantly white, with illustrations and "outlines" drawn in black that'll make you feel like you've stepped into a vintage comic strip. There's a ton of bright indoor lighting, so you don't have to worry about looking washed out. Remember to bust out your most colourful outfit while here as you'll definitely stand out against the backdrop. 
Food-wise, they offer substantial mains including the Softshell Crab Pasta ($23) that has a crispy batter that's soaked in their in-house chilli crab sauce to give a flavourful but not gelat taste. 
Order a side of sweet and savoury Yuzu Butter Scallops ($16) or the Ondeh Ondeh Cake ($8.50) to share with your date and channel your inner Gordon Ramsey when discussing the dishes. 
Address: 216 Syed Alwi Road, Singapore 207749
Telephone: 9239 1240
Opening hours: Tues-Wed & Sun 10am-9pm, Thu-Sat 10am-10pm (Closed on Mondays)
---
4. PRAIRIE by Craftsmen – Skylights at alfresco seating area
---
PRAIRIE by Craftsmen has nature elements; its alfresco area is decorated with shrubs and their iconic stretch of bamboo trees at the entrance. Directly above the seats are sunroofs that allow natural sunlight to flow down. 
Now, places with light sources right above you might cast some deep shadows on your face. Depending on your preference, this can be a pro as it emphasises your natural contours, or a con as it might deepen the look of your eyebags. 
Foodgrammers can also apply the same techniques when photographing your grub. If you're ordering mains such as the Duck Confit ($31), you'll want to amp up the saturation to capture the juiciness of the duck and the crispness of the mini potatoes. The Escargots Pasta ($28) is slightly darker in colour, but you can take a flat lay so the light source is above your camera. 
If this is all too confusing for you, simply head into their indoor dining area that has a whimsical pastel vibe. It serves as an aesthetic backdrop for you to pose with the Strawberry Smoothie ($9) too. Don't be shy and ask your date to help you take some pics, they'll be wowed by your Kardashian-level posing. 
Address: Cluny Court, 501 Bukit Timah Road, #01-05C, Singapore 259760
Telephone: 6972 9142
Opening hours: Sun-Thu 8.30am-9.30pm, Fri-Sat 8.30am-10.30pm 
---
5. Coexist Coffee Co. – Blue-themed cafe
---
It's not always necessary to have detailed wallpaper or elaborate decor to create an artistic background. Coexist Coffee Co. plays on the monochromatic theme with a deep blue hue that's consistent throughout the place, from the walls to their tableware. 
The biggest light source comes from the windows that are located at the entrance. If you're planning a brunch date, aim for the seats nearest to the entryway so you'll be able to present yourself in the best light possible, literally. 
The blue background emits a cool-toned setting but the natural sunlight helps neutralise the colours on your skin. 
While you're there, check out the Chicken Pancakes ($20) that's infused with sweet pear tea. You can also go for sharing options like the Chilli Crab Shakshuka ($16) that has a spicy tomato-based sauce. You may not get a Lady and the Tramp moment with this dish but you can always feed your date the fried mantous dipped in the chilli sauce. 
Address: 1 Keong Saik Road, #01-02, Singapore 089109
Telephone: 8332 5939
Opening hours: 8.30am-5pm, 6pm-10.30pm, Daily
---
6. Joji's Diner – Retro 90's American diner with warm-toned decor
---
On the other hand of the colour spectrum, Joji's Diner is warm-toned with bright orange wallpapers and cherry red furniture. They've also decorated the place to resemble an old-school American diner with vinyls, a jukebox and chequered print floors. 
You'll notice that because of the warm colours used in the diner, most of the things – and patrons – tend to reflect the same shades too. It's not to the point where customers look like an oompa loompa, but it's noticeable in photos. 
For selfies, you can reduce the warmth to neutralise the colours or turn down the saturation if you're looking to mute the shades slightly. 

Throw on a pre-set border to match with the retro theme.
Food wise, consider getting the Blueberry French Toast ($6.90) that's coated in warm, blueberry compote with banana slices sprinkled atop to share. The Pink Lemonade ($3.50) is a refreshing number and a perfect prop for taking pics. 
Address: 534 Upper Serangoon Road, Singapore 534549
Telephone: 6993 0461
Opening hours: Thu-Tues 10am-10pm | Wed 10am-3pm 
---
7. Good Bites – Outdoor cafe with neon signs & fairy lights 
---

Image credit: @goodbitessg
There are also options for dinner dates if you're planning to meet after work. While a dinner date means that the sun has gone, Good Bites supplements the dimmer lighting with strings of fairy lights at their Pinterest-worthy outdoor seating area, and neon signs at the entrance. 
Taking selfies aren't just limited to places with tons of daylight. Camera functions like Night Portrait Mode help lighten and focus on your features without compromising the clarity of the images, while retaining the brightness of the background. 
Remember to pay the neon sign wall a visit and snap a couple of pics for the mems. Get the best out of the bright lights by posing right next to it, so the colours can help brighten your face. 

The camera's flash will be your best aid.
Besides the photogenic establishment, the cafe has also crafted unique – and humongous – beverages like the Caramel Popcorn Mighty Milkshake ($11.99). Pair your drinks with a plate of Pasta Aglio Olio (Turkey Bacon & Chicken Ham) that'll set you back just $12.99. It's a peppery number that's been cooked with just the right amount of olive oil. 
Address: 5 Bishan Street 14, Bishan Sports Hall #03-01, Singapore 579783
Telephone: 6970 0233
Opening hours: 11am-5am, Daily  
---
8. Wimbly Lu – Cosy candlelight vibes
---
This next place shouldn't be foreign to regular cafe hoppers. Wimbly Lu at Jalan Riang is an oldie but a goodie, with its unique red brick wall and glass-panelled roof. During nighttime, the string of fairy lights emanates a soft glow to give a romantic vibe. 
The cafe has also launched their revamped pastry line this April. This includes the zesty Lemon Meringue Pie ($8.80), Earl Grey Blueberry ($9), Sour Cherry Cheesecake ($9) and my personal favourite – the Molten Root Beer ($10). It may look unassuming, but we recommend you prepare your camera when cracking it open to capture a lava-ly surprise. 
If you're worried about your pics turning out a little darker than you'd like, simply turn on the flash when taking your shots. 
Address: 15-2 Jalan Riang, Singapore 358987
Telephone: 6289 1489
Opening hours: Mon & Wed-Fri 11am-10pm | Sat-Sun 9am-10pm (Closed on Tuesdays)
---
Present yourself in the best light at these cafes
---
First dates don't always have to be nerve-wracking. Besides prepping a stellar outfit and some backup talking points, pre-plan the location with your preferred ambiance so you can be well-assured you're looking your best during the date. 
Better yet, equip yourself with a nifty smartphone that'll do your special time together justice. As you can see, we took the vivo Smartphone V23 5G on our cafe hopping trip to record our experiences at the establishments. From natural daylight settings to darker, night settings under fluorescent lights, the phone's camera has various functions to match any lighting situation. 
Show off your selfies taken with the phone as its 50MP AF Dual Front Camera ensures your pictures are captured with clarity. The camera allows you to take snaps in portrait mode with a bokeh background effect while having a crisp focus on the main subject. 
It also has the Dual-Tone Spotlight feature that consists of 2 fill lights next to the front camera that'll come in clutch for selfies in darker environments. 
Changing the camera settings can be easily done with a few taps. You can access the multiple filters available, and adjust the intensity to your liking. There's also the beautification mode where you can add makeup elements like blush and lipstick to level up your selfie game without looking too fake. 
You can now pan your camera around and capture all 9 friends you're hanging out with via the Dual-View Video Mode, which allows you to simultaneously capture videos using both the front and back camera. Or, make use of the 8MP 105° Super Wide-Angle Camera for fun shots with your pals.
If camera quality is one of your top priorities in a phone, consider the new vivo V23 5G with its sharp camera performance and numerous supporting features. It's also lightweight with a slim and sleek design, making it comfortable to hold in your hand when snapping pics.
And those concerned about the aesthetics of your new gear will be glad to know that the surface at the back of the phone changes colour under direct UV light – much like the Y2K mood rings we used to love – so you'll have a unique accessory to flex amongst your friends. 
You can get your hands on the vivo V23 5G (from $699) at authorised retailers, IT stores, vivo's concept stores at Causeway Point and Bugis Junction and telco stores including M1, Singtel, Starhub. Score a free phone case worth $19.90 or an automatic soap dispenser worth $21.90 with your purchase, while stocks last and T&Cs apply. 
---
This post was brought to you by vivo Singapore.
Photography by Brad Lee.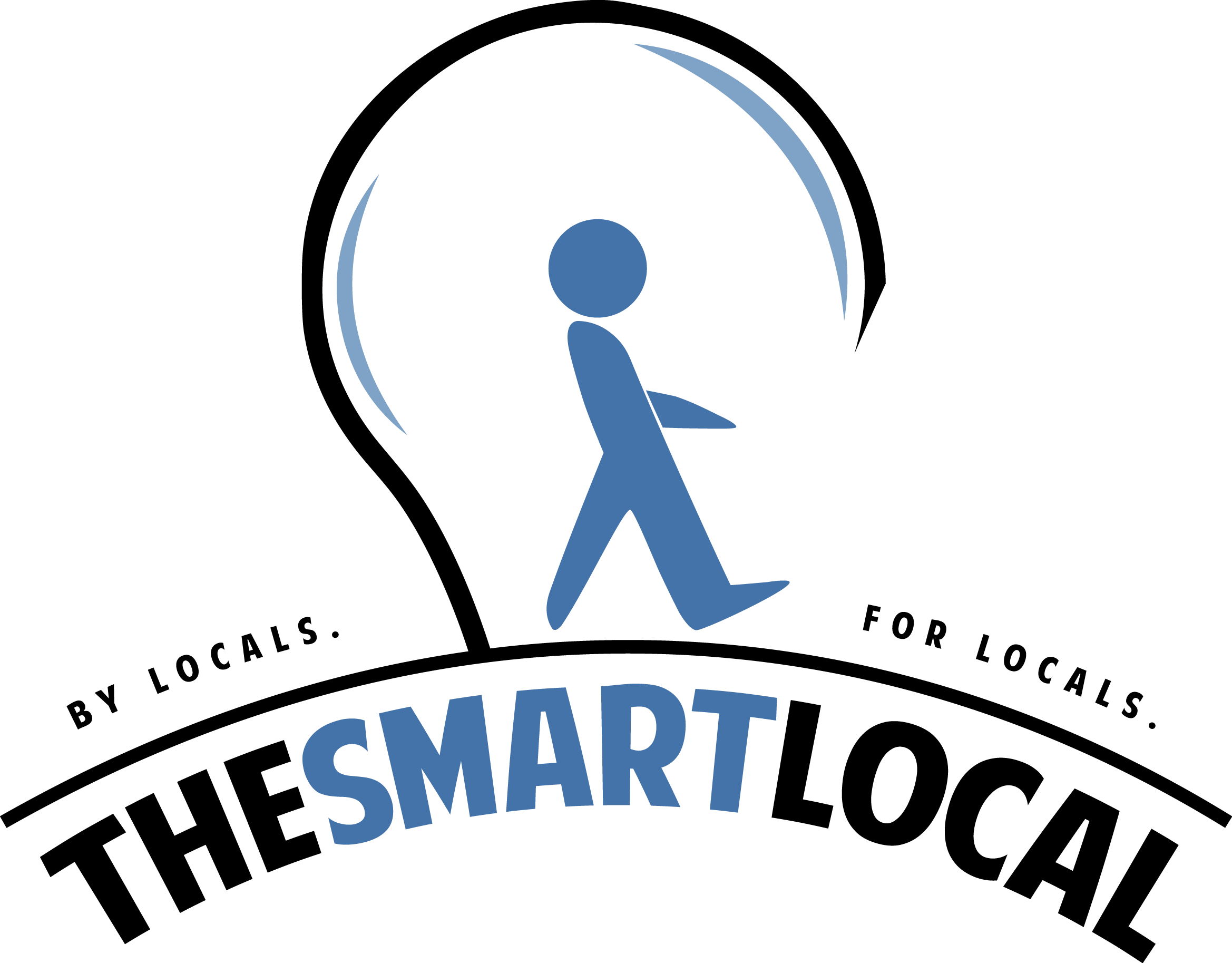 Drop us your email so you won't miss the latest news.