Best IKEA products
---
On one hand, IKEA is the land of all things satisfying – meatballs, $1 soft serve ice cream, and affordable yet aesthetic furniture. On the other, it is an endless maze of shelves after shelves of furniture and mock room setups, so it can be hard to track down just what you want and need. 
With homeware and lifestyle products lined up at every turn and many different options with similar purposes, it's hard to determine which of IKEA's endless offerings are worth your buck. 
Fret not as we've picked out 15 of the best IKEA products, all within an affordable price range below $20. 
Check out other home related guides: 
---
– Storage & cleaning – 
---
1. ISTAD – Ziplock bags for storage
---

Image credit: IKEA
From bringing food on the go to packing soaps and cosmetics along on your travels, the invention of the ziplock bag is a godsend to keeping all things organised and tightly sealed. 
Sold in sets of 30, 50 or 60 at $2.90-$5.90 a pack, ISTAD has bags in different sizes ranging from 0.4 litres to 6 litres to suit different storage purposes. 
Click to buy the ISTAD ziplock bags.
---
2. FRAKTA – Durable carrier bags in varying sizes
---

Image credit: IKEA
This iconic blue bag sparked a whole wave of luxury spin-offs and DIY recreations, ranging from bucket hats to bikinis. 
The FRAKTA bag may look like a relatively bulky option for a reusable bag, but it has proven to be one of the most hardy ones out there. For just $0.90, the carrier comes in sizes Medium and Large and can be used as a laundry hamper, grocery bag, or even to ferry your belongings while moving house. 
Click to buy the FRAKTA reusable bag.
---
3. PRUTA – Food safe containers
---

Image credit: IKEA
Make storing food easy with these microwave- and freezer-safe food containers that can be stacked for minimal bulk. 
For $5.90, you get a set of 17 containers in varied sizes that can store anything from leftovers and meal prep to fresh produce and lunches on-the-go. 
Click to buy the PRUTA food containers.
---
4. OFTAST collection – Elegant dinnerware for cheap
---

Image credit: IKEA
For $0.90 a plate or bowl, OFTAST is a very affordable and popular alternative to the legendary Corelle crockery, where a six-piece dinner plate set can set you back $75. If you're looking for a simple and clean yet atas looking addition to the dinner table, OFTAST is a good option. 
Made of tempered glass to mimic bone porcelain, the dinnerware collection is both durable and scratch-resistant, and is even suitable for use in the microwave. 
Click to buy the OFTAST dinnerware. 
---
5. SYRLIG – Curtain rings
---

Image credit: IKEA
Hanging up curtains can be a pain, especially if the ones you bought have heading tapes and aren't suitable for looping through a curtain rod. 
SYRLIG ($7.90 for a pack of 10) are curtain rings that comes with both clip and hook attachments, taking the hassle out of hanging up blackout curtains desperately needed for a good night's sleep. 
If you have thicker, heavier curtains, use SYRLIG together with the RIKTIG curtain hook for a better grip and support. 
Click to buy the SYRLIG curtain rings.
---
6. TJUSIG – Over-the-door hanger for extra storage
---

Image credit: IKEA
Drilling holes or pasting adhesive hooks onto your walls and doors might not be the most ideal, especially since they may leave behind marks, or yank out a piece of the paint during removal. 
Sold at $14.90, TJUSIG is a sturdy over-the-door hanger which you can easily hang over bathroom and bedroom doors to keep your towels, caps, jackets and other commonly worn items in reach. 
Click to buy the TJUSIG over-the-door hanger. 
---
7. VESKEN – Slim trolley cart to keep smaller items in reach
---

Image credit: IKEA
With newer BTO flats getting smaller in size, there's a challenge in utilising every bit of space without making your home appear cluttered. 
Keep daily items in the bedroom, bathroom and even the kitchen, in reach with VESKEN ($12.90), a slim trolley cart with three different levels that fits into the smallest of spaces. 
Click to buy the VESKEN trolley cart.
---
8. SKUBB – Storage boxes to slip under tight spaces
---

Image credit: IKEA
Travelling overseas seems like a distant memory for now (sobs), with no opportunities for our winter jackets and thick sweaters to see the light of day.  
Save some wardrobe space and keep your seasonal clothes, bedsheets, bags, and other items you don't often use dust-free and out of sight with the SKUBB storage case ($7.90). 
Available in white and dark grey, slip the cases under your bed or stacked in the wardrobe for concealed and convenient storage. 
Click to buy the SKUBB storage cases.
---
9. TÅRTSMET – Dishwashing brush with built-in soap dispenser
---

Image credit: IKEA 
Make dish washing a breeze with TÅRTSMET ($1.90), a two-in-one dishwashing brush and soap dispenser. With a short body and ergonomic handle, it gives a better grip without having to make skin contact with grimey sponges. It also holds up to 31ML of dishwashing liquid, so you can dispense along the way without reaching for soap pumps.
Simply place it upside down on its handle to let it dry, and you'll find that it doesn't retain funky smells like a dishwashing sponge would. 
Click to buy the TÅRTSMET dish washing brush.
---
– Lifestyle –
---
10. TRÅDFRI – Smart LED bulbs with nine colour options
---

Image credit: IKEA
Different coloured lights are said to be beneficial in making a difference to your mood. For example, purple helps with productivity, green reduces stress and orange encourages a good night's sleep. 
At $19.90 for a bulb and the remote control sold separately for the same price, TRÅDFRI is only a fraction of the price of other similar smart LED lights out there. Choose from nine colours, which you can dim and brighten as you like to set the mood. 
Click to buy the TRÅDFRI smart LED light bulbs.
---
11. LADDA – Rechargeable batteries to reduce carbon footprint
---

Image credit: IKEA
Using alkaline batteries might not be common in our daily lives, with most devices being powered up by just plugging in a charging cable. They can also be hazardous to the environment especially if they aren't disposed of properly. 
However, if you're a frequent user of alkaline batteries in kids toys, wireless computer mouses and digital door locks, for $7.90 for a pack of four, LADDA is a rechargeable and a more eco-friendly option that helps you save costs – and the earth! – in the long run. 
Click to buy the LADDA rechargeable batteries. 
---
11. SAXBORGA – Aesthetically pleasing storage jars
---

Image credit: @bahhome.de
Up your home decor game by incorporating practicality and minimalism. If you're seeking a Muji-inspired home, this glass jar set fits perfectly with a clean cut design and deep hues of brown. 
Sold at $19.90 for a set of four glass jars with a cork tray, store essential and small items like cotton pads and hair ties, or stationery like thumbtacks and paper clips in them. If you want to use the jars and tray separately, the latter is also ideal for displaying your jewellery and trinkets.
Click to buy the SAXBORGA storage jars. 
---
13. STILREN – Atas looking flower vase at an affordable price
---

Image credit: IKEA
Being able to fill up your home with furniture and decor from Crate & Barrel is the dream. With single coffee mugs being sold for more than $30, this might be better off staying a dream. 
However, the STILREN flower vase might be able bring the Crate & Barrel or cafe-esque aesthetic to you for just $19.90. Use it on its own as a decorative piece, or spruce up your living spaces with real or fake flowers to inject some atas vibes into your home. 
Click to buy the STILREN vase.
---
14. GLADOM – 2-in-1 removable tray and table
---

Image credit: @yourdesigninside
Both practical and aesthetically pleasing, GLADOM is a tray table with a detachable top which you can remove easily to serve snacks and drinks to guests, or for bringing your food and drinks around the house.  
Its simplicity in design makes it fit in anywhere from being a bedside table to a corner stand for decorative pieces. Using it as a coffee table means you can detach the tray and have a meal on the couch, in front of the TV. 
Sold at $19.90, choose from matte colours in white, black, green or a high gloss one in dark blue to suit the vibes of your home. 
Click to buy the GLADOM tray table.
---
-Wearable – 
---
15. STARTTID – Structured backpack to fit all your needs
---

Image credit: IKEA
Staying true to functionality, the STARTTID backpack is suitable for kids and adults alike, and has several compartments for smaller items such as keys and mobile phones, a water bottle holder, and a separate sleeve that can hold a 14" laptop.   
At $14.90, the backpack comes in grey, pink and blue and is water resistant, so you won't have to worry about your devices or worksheets getting ruined if you're ever caught in the rain. 
Click to buy the STARTTID backpack.
---
Zhng up your home with affordable products from IKEA
---
Making your home practical yet pretty doesn't mean you have to spend a lot on homeware and furniture. IKEA's products are known for their functionality and versatility, but many times we find ourselves overwhelmed by its sheer variety. 
Snag some of the items on this list to make your home both IG-worthy and organised, and use the trip down as an excuse to treat yourself to some of those irresistible meatballs and hotdogs. 
Check out some home styling guides:  
---
Cover images adapted from: IKEA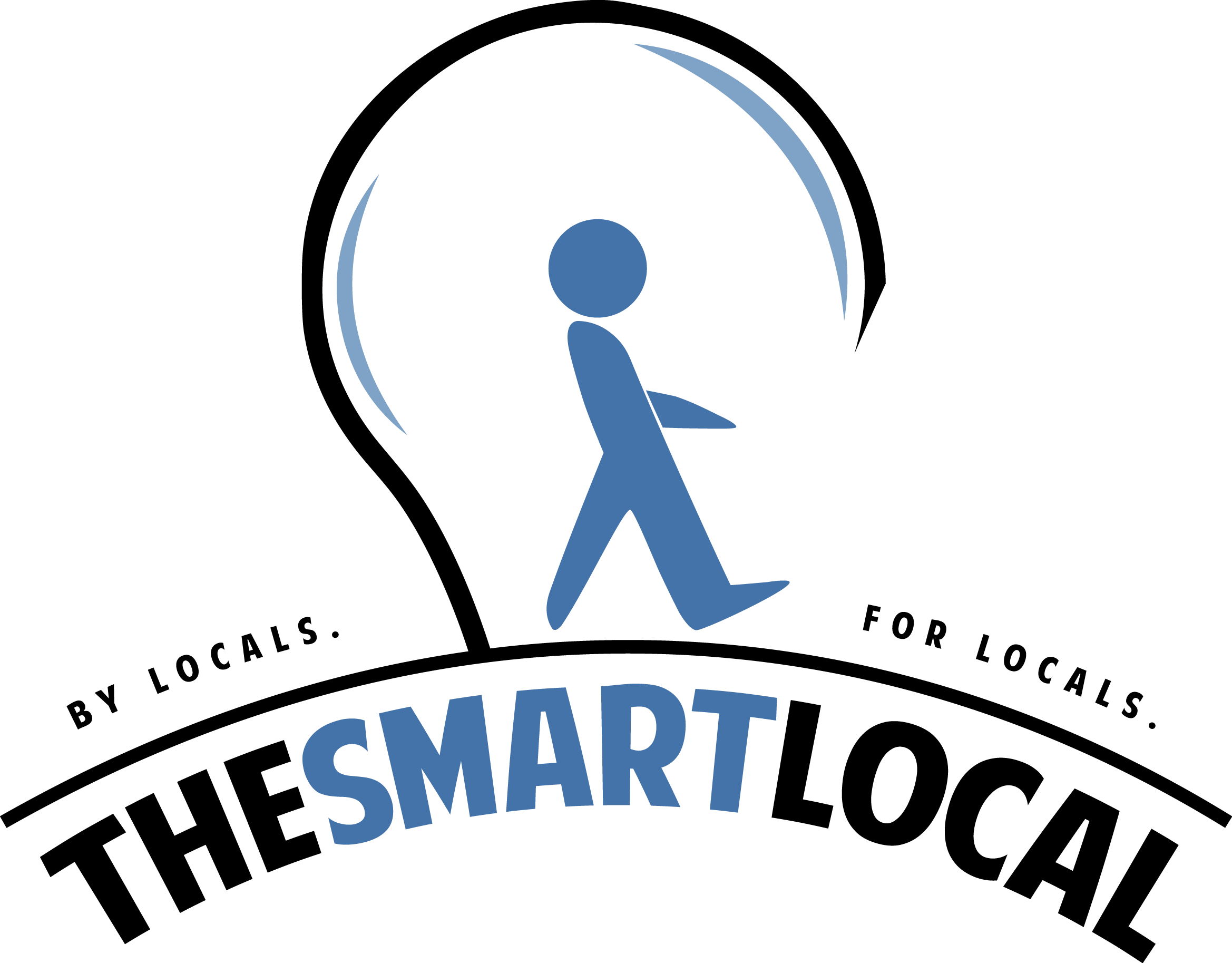 Drop us your email so you won't miss the latest news.