Specialty aquarium shops in Singapore
---
One might think that keeping aquatic pets is easy, cheap, and low-maintenance – what else do they do besides swim around, right? That might be true if you plan to fill your aquarium with just water. After all, good quality aquarium accessories, plus maintenance, can get really expensive. 
For those looking to add some aquatic life into their homes, or even hobbyists who want to find rare fishes, here are some of the best aquarium shops in Singapore, including budget-friendly all-in-ones and speciality fish stores.
---
– Specialty fish stores –
---
1. The Labyrinth – Exotic show ornamental fighting fish
---

Image credit: The Labyrinth
Think of fighting fish and your mind might automatically jump to dull-coloured fish geared for battle, but that couldn't be further from reality at The Labyrinth Singapore. The boutique shop specialises in ultra rare ornamental fish that are top of the line in terms of form and finnage.

Image credit: The Labyrinth
Run by a betta expert with over 20 years of experience in breeding, The Labyrinth regularly releases new fish collections and other rare sourced specimens every other week. If you're looking for show-grade or one-of-a-kind betta fish, you'll find everything from black-and-white betta fish to multi-colour variants and beyond.
Address: Icon@Changi, 228 Changi Road, Singapore 419741
Opening hours: Wed-Fri 3pm-7pm | Sat-Sun 2pm-6pm
Contact: 8383 4921 | The Labyrinth Facebook page
---
2. JZXonline – Supplier of corydoras, plecos & bichirs
---

Image credit: @jzx.lianho
Whether you're new to the world of fish or are just looking to restock your aquarium at home, you'll be able to find a good variety of everything from African cichlids and corydoras to tetras, catfish, and angelfish.
Image credit: @jzx.lianho
You'll also be able to get your hands on all the basics for your tank setup, along with plants, aquascaping tools, water conditioner, and even medication should you need it. They also operate online on Shopee and Lazada so you can easily add all to cart and get it shipped right to your doorstep for free if the total amount exceeds $100. 
Note: Physical store is closed until further notice.
Address: Icon@Changi, 228 Changi Road, Singapore 419741
Contact: 9898 5656 | JZX Online website
---
3. Supreme Stingrays – Rare freshwater stingrays
---

Image adapted from: Supreme Stingrays
If you fancy going a bit exotic with your fish collection, Supreme Stingrays is a speciality store that sells some pretty exquisite freshwater stingrays. We're all accustomed to seeing black diamond rays, but here you'll find high-grade albino diamond stingrays, golden albino rays and other unique rays that have never-before-seen colour mutations. 
Contact: Supreme Stingrays website
---
4. Chai Discus – Local breeder with prized discus fish
---

Image credit: Chai Discus
Chai Discus is a specialty store located in Ang Mo Kio. At a glance, you might not notice that this store is home to some of the most unique discus fish variants available in Singapore such as the millennium gold, golden leopard snake, and red map. Prices of discus fish here range from $38 all the way to a whopping $2,500 for each fish. 

Image credit: Chai Discus 
Owner Mr Chai also happens to be an award winning discus breeder whose fish have won in competitions locally and abroad, so you know you'd be getting top quality fish here.
Address: Block 505 Ang Mo Kio Avenue 8 #01-2672, Singapore 560505
Opening hours: Tue-Sat 10.30am-8pm | Sun 10.30am-5pm (Closed on Mondays)
Contact: 6459 2672 | Chai Discus Facebook
---
5. Oceania Reefz – Saltwater fish & corals store
---

Image credit: Fishkeeping World
Oceania Reefz specialises in marine – or saltwater – livestock. From fish to vibrant live corals, they have everything you need to make your aquarium look like a scene straight out of Finding Nemo. If you're one to relive your childhood nostalgia, Clownfish ($8) and Regal Tangs ($30) are for sale here too. 

Image credit: Oceania Reefz
They also have a big selection of starfish for you to nail down the coral reef vibes. Species such as the Sand Star range from $5-$10. Starfish are known for being great clean up crews in marine aquariums as they consume any leftover food and also helps with turning over the sand bed. 
Address: 181 Upper Paya Lebar Road, Singapore 534866
Opening hours: Mon-Sat 1pm-8pm | Sun 1pm-7pm
Contact: 9863 2339 | Oceania Reefz Facebook
---
6. Goldfish Palace – Wide selection of goldfish from Thailand & China
---

Image credit: Goldfish Palace 
When we think of goldfish, the image of the orange common species usually comes to mind. But did you know that there are many different kinds of goldfish such as the Shubunkin, Veiltail, and the Ranchu? 
If you're creating a goldfish-specific aquarium, head over to Goldfish Palace which has a variety of different breeds which are all imported from Thailand and China. Apart from that, they also have goldfish-specific feed and aquarium treatment products on offer. 
Address: Block 46 Jalan Bukit Ho Swee #01-876, Singapore 160046
Opening hours: Tue-Sun 12pm-7.30pm (Closed on Mondays)
Contact: 9100 0695 | Goldfish Palace's Facebook
---
7. Shrimps Affair – Specialty shrimp store
---

Image credit: Buceplant
Shrimp aren't commonly kept as pets here in Singapore. But should you feel the need to diversify your aquarium, Shrimps Affair has you covered. Shrimp are also known to be great aquarium cleaners tjat feed on algae, uneaten food, and also the remains of their deceased friends. Shrimps Affair offers shrimps of vibrant colours, as well as the equipment and food to maintain your shrimp kingdom. 
Deliveries are also offered every Saturday at $8/location (livestock only). Do be sure to finalise your purchase before 10am on Saturday. Express delivery is also available via Facebook messenger.
Other popular shrimp stores you can consider include Aquarist Chamber and Green Chapter.
Address: Block 801 French Road #01-37, Singapore 200801
Opening hours: Mon-Sat 12pm-7pm (Closed on Sundays)
Contact: 8499 4289 | Shrimps Affair Facebook
---
–  All-in-one fish stores – 
---
8. Fishyhub – Online aquarium shop located in Singapore
---

Image credit: Fishyhub
Whether you're a beginner or an experienced enthusiast, you've probably heard of Fishyhub. They are an online one-stop shop for everything aquarium related – be it tanks, habitats, and even equipment needed to maintain an aquarium. 
In terms of livestock, they offer many different types of fish from guppies ($1-$10) to silver arowanas ($28-$44). If you're willing to spend more, they even have a 106cm iridescent shark for sale ($600).

Iridescent shark.
Image credit: Fishyhub
If you're looking for a certain kind of aesthetic –  pre-made aquariums with different themes such as Christmas ($450) , jungle ($640), and serenity ($580) are also on offer. You could also get a full blown 152cm marine ecosystem for $15,800 

Themed aquariums.
Image credit: Fishyhub
Contact: Fishyhub website
---
9. Green Chapter – Nano fish & aquatic plants
---

Image credit: Green Chapter
They say that aquatic plants make all the difference. If you're looking to beautify your aquarium, do pay Green Chapter a visit. They offer a vast selection of aquatic plants suitable for saltwater or freshwater aquariums. Small livestock such as vampire crabs, algae, and pest-control fish are also available here. 

L66 pleco, a pest control fish.
Image credit: Green Chapter
For those new to aquascaping, the folks here have your backs. Green Chapter has developed a 14-day quick-start package for first-time planted aquarium owners. Within this package – you'll be able to choose your tank size, suitable CO2 system, lighting, and other accessories. They even take your preferred aquascaping design into consideration. 
Your new tank will be under their care for the first 14 days. After which, the fully set up aquarium will be delivered to you.
Address: 565 MacPherson Road, Singapore 368234
Opening hours: Mon-Fri 12pm-8.30pm | Sat-Sun & PH 10am-6pm
Contact: 6775 7376 | Green Chapter website
---
10. Clementi Florist & Aquarium (C328) – Popular aquarium shop in the west of Singapore
---

Image credit: Rainbow Green
A household name amongst fish enthusiasts – Clementi Florist & Aquarium (C328) provides a huge selection of aquatic plants and fish at an affordable price. As they are located in Clementi, West-siders wouldn't have to travel far for quality products. 
It's no argument that maintaining your aquarium is important for its lifespan. Fish-specific salts (from $12) help improve gill functions, making it easier for the fish to breathe, while filter wool (from $9) removes particulates from the water. You'll be glad to know that these items are also available at C328.
Address: Clementi Avenue 2, Block 328, Singapore 120328
Opening hours: Mon-Sat 10.30am-9.30pm (Closed on Sundays)
Contact:  6777 8468
---
11. That Aquarium – Chain aquarium shops with 4 locations in Singapore
---

Image credit: That Aquarium
That Aquarium has 4 outlets spread across Singapore in places such as Changi, Clementi, Tampines, and Yishun. In addition to fish – they also offer different varieties of livestock such as crabs, lobsters and also, crayfish. Fish food ($12-$38) along with live feed ($1-$3) are in abundance here as they provide different kinds of feed for specific species of livestock.
Address: 284 Changi Road Singapore 419763
Opening hours: Mon-Thu 12pm-9pm | Fri-Sat 11am-9.30pm | Sun 11am-9pm
Contact: 9780 1839
Full list of That Aquarium outlets   
---
12. Polyart Aquarium – Largest chain store in Singapore
---

Image credit: Little Owl
With 5 stores across Singapore, Polyart Aquarium seems to be the largest chain on our island, selling fish and basic tank essentials in both the central area and heartlands.

Image credit: Suthakar Kumar 
Visit their flagship store in Clementi – it may not look like a whole lot from the outside but you'll find a good variety of affordable fish within, from neon tetras to upside-down catfishes. Though, bear in mind availability depends on stock! 
Their stores are also located Chinatown, Bedok, Yishun, and Bukit Batok. While they used to be a 24-hour chain, they're now open till as late as 10pm, depending on which outlet you visit. 
Polyart Clementi
Address:  328 Clementi Ave 2, #01-194, Singapore 120328
Opening hours: 10am-10pm, Daily
Contact: 6775 4773 | Polyart Aquarium website
Full list of Polyart outlets
---
 – Aquascaping decor and plants –
---
13. Aquatic Avenue – Design your planted tank in-store
---

Image credit: @aquaticavenuesg
While Aquatic Avenue has a great cory catfish and plant selection, also known for its gorgeous scaped displays in-store. If you're a greenhorn, look out for their planted tank courses, where entry is free. Beginners can also find everything they need to start a planted tank here including decor like driftwood and rocks, as well as guidance from staff members.

Image credit: Aquatic Avenue
If you're ready to go all out with the hobby, find the highly-coveted Aqua Design Amano (ADA) tanks, sand, lighting systems, aqua soil, fertilisers, and even bubble counters in-store and online. Other popular products include Oase filters, API tabs and tissue-cultured plants that give you zero chance of unwanted "hitchhikers" – like snails – that regular plants may have. 
Address: Redhill Lane, #01-03 Block 78, Singapore 150078
Opening hours: 1pm-9pm, Daily
Contact: 6472 2203 | Aquatic Avenue online
---
14. Fishy Business – Pretty tank displays for inspiration
---

Image credit: El Jefe
Starting a tank can be pretty daunting – after all, just deciding on the perfect style can be tough; there's plenty to choose from jungle to iwagumi. But, if there's one thing that'll overcome that decision paralysis, it's getting a good dose of inspiration.

Some displays are even in DOOA tanks.
Image credit: Fishy Business Elements 
Swing by Fishy Business, a physical "Pinterest board" in its own right. The store is filled with plenty of pretty planted aquariums and paludariums on display. Plus, it's also known to have a fine selection of aquascaping tools, plants as well as hardscapes. You can also find custom scape services here as well.

Image credit: Ghazanfar Ghori
Address: 96C Jalan Senang, #03-00 Ming Kee Building, Singapore 418483
Opening hours: Tue-Sun 1pm-8pm (Closed on Mondays)
Contact: 6241 2622 | Fishy Business Elements Facebook
---
15. Rainbow Green – Custom scape services 
---

Image credit: Fishnetsoh Raye Soh
Now, there's plenty of fun in designing and setting up your own tank, but if you'd rather skip the research process and leave it to the professionals instead, pay Rainbow Green a visit. They're located all the way in Tengah, within Rainbow Aquarium, Singapore's largest aquarium showroom. While ulu, a visit will be well worth the travel as they've received good reviews about their friendly and professional services. 

Image credit: Green Effect
Their scaping and maintenance services are highly raved about, and so is their selection of healthy and rare aquatic plants.
Address: 78 Sungei Tengah Road, Singapore 699003
Opening hours: 10am-7pm, Daily
Contact: Rainbow Green Facebook
---
Bonus: Res Paradise – Exotic breeds of terrapins 
---

Image credit: Res Paradise
Although not a fish, terrapins are one of the most common pets in a Singaporean household, and they're a fun option to add to a community paludarium. However, there are variants of these little guys that fetch a pretty penny. Res Paradise is the first in Singapore to offer terrapin morphs of vibrant colours such as green, orange and, yellow. Prices here go from $25 all the way to $1,388 each. Fun fact: the caramel yellow dreamiscles is the most expensive variant of terrapin here. 

Caramel yellow dreamiscles.
Image credit: Res Paradise
Other than that, Res Paradise is a one stop shop for everything terrapin related. Products here include livestock, feed, and lighting. 
Address: Block 151 Serangoon North Avenue 2 #01-73, Singapore 550151
Opening hours: Wed-Mon 11am-8pm (Closed on Tuesdays)
---
Check out these aquarium shops in Singapore
---
To enthusiasts, aquatic and marine pets are far from dull – and they aren't always as cheap or low-maintenance either. Sure, we can't cuddle them or take them out for walks, but oftentimes just watching your aquatic friends swim around the aquarium evokes a feeling of calmness and serenity.
Whether you want a simple aquarium with a few plants and some guppies, or you want an entire marine ecosystem in your living room – these aquarium shops in Singapore might be able to help you out.
Shop on in Singapore:
---
Originally published by Hafiq Harrudin on 30th September 2022. Last updated by Kimberly Wong and Kezia Tan on 5th October 2022.
Cover image adapted from: ResParadise, Fishkeeping World, Fishyhub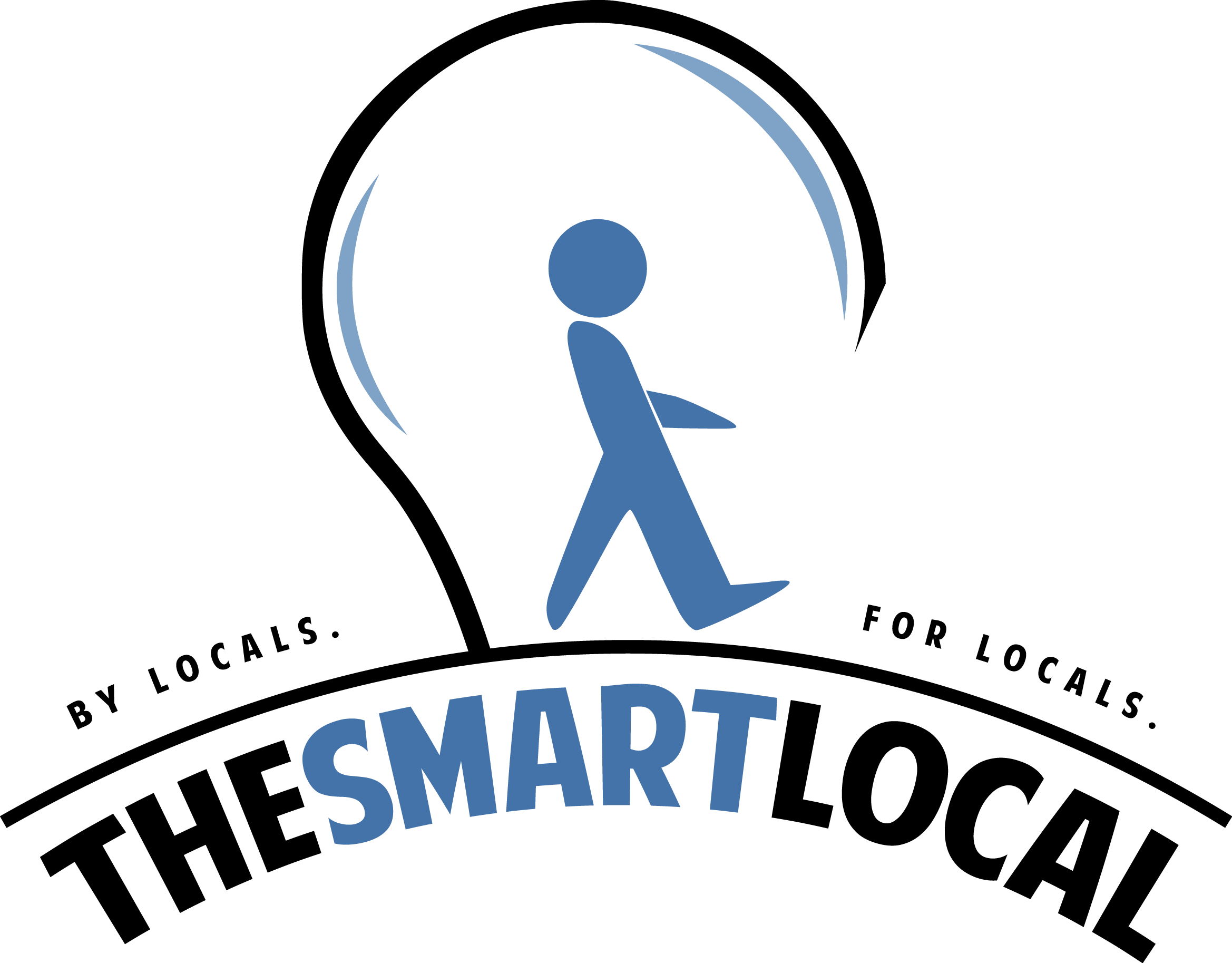 Drop us your email so you won't miss the latest news.