Singapore's Vanishing Hawker Culture?
Singapore may lack land, but we have food aplenty.
The cornerstone of this food paradise is hawker food. It's readily available, delicious and faster than fast food. Yet in recent years, we've bemoaned the closure of several hawker centres, fearing that this is signalling the demise of our beloved hawker heritage.
As strange as it sounds, the blinking lights of the modern cityscape are beacons of hope for hawkers. Since 2005, Food Republic has been keeping the flames of our hawker heritage alive by scouting for and bringing the best of hawker and street food to ravenous shoppers. This exposes young generations to the best of traditional foods, giving our hawker tradition a new lease of life.
One of Food Republic's secrets is that many of their stalls offer dishes that are touted to be among the best in Singapore. With such rich heritages, Food Republic proved to be popular enough to be named one of Influential Brands' Top Brands for Food Courts in 2015.
With 13 outlets and a diverse range of food stalls, which are the absolute must-tries? We've sussed them out, and here are the 10 BEST Food Republic Stalls:
– Food Opera @ Orchard ION –
1.Good Luck BBQ Chicken Wings ($8.50 / 5pcs)
Saying no to barbecued chicken wings is like saying no to the hot guy who has just asked you out on a date – it's irrational, and you've just deprived yourself of a perfectly good hunk (of meat, if we're talking about chicken wings).
Alright, jokes aside. Getting down to business: Good Luck BBQ Chicken Wings was founded by Low Sio Yang, a former carpenter. What sets his chicken wings apart is that his rendition uses an unconventional soya sauce marinade – it is more common to find sweet marinades being used elsewhere.
This infuses the wings with a light savoury flavour, and gives them a nice golden-brown glaze. Good to see and good to eat – what's not to like?
2. Li Xin Teochew Fishball Noodles ($5.50)
Lim Lee Seng founded Li Xin Teochew Fishball Noodles on the premise that fishballs should be made fresh every day.
The fishballs made of Yellowtail fish meat were incredibly bouncy. I tried halving them but my spoon hit the plate with an embarrassingly loud CLANK, and the fishball rolled out of my grasp, unscathed. Lesson learnt, guys – don't try to be dainty, eat the entire thing and enjoy its springy goodness.
However, the main draw of this dish for us were the noodles. They are glazed with a unique blend of chilli sauce meant to bring out the dish's full flavours. Firm to the bite and extra spicy, I relished slurping it all up. Burning lips? NO REGRETS.
Another must-try from Li Xin is the hand-made fish cake. It's fresh and springy – everything you want in a fish cake. Every bite had us nodding in approval, so it's no wonder that this stall is consistently one of Food Republic's top three performers.
3. Balestier Bak Kut Teh ($10.50 per set)
For many of us, growing up in Singapore means a childhood filled with the comforting aroma of Bak Kut Teh. A shame you never learned to make it the right way, because now when you yearn for its homely flavours, you have to comb ulu streets for good Bak Kut Teh.
Here's a tip: the next time those cravings strike, just head down to Food Opera @ Orchard Ion. Food Republic has brought the traditional hawker dish to the heart of town, making it a viable option for your Bak Kut Teh fix.
The type of Bak Kut Teh offered here at Balestier Bak Kut Teh is the Teochew kind, meaning you'll get pork ribs simmering in a clear broth with several cloves of garlic. I liked how easily the meat came off the bones, and the peppery soup will satisfy most.
Pair a steaming bowl of soup with either white rice, or you tiao and you're in for a tummy-warming treat.
4. Scotts Hwa Heng Beef Noodle ($5.50)
Despite its modern facade, the aroma emanating from the bowl of beef noodles is one that is all-too-familiar. Beginning humbly as a small stall on Bain Street in the 1940s, Hwa Heng Beef noodles has withstood the test of time, having been in Singapore for over 60 years till date.
Following its relocation to the basement of Scotts Plaza, the famed Hwa Heng Beef noodles has now found its way to Food Opera at Ion.
The dry noodle version is drenched in a cloud of treacly sauce, accompanied by a bowl of clear broth with several beef balls. The beef was tender, and with everything soaked in thick, gooey goodness, my only gripe is that nobody told me about this stall earlier.
Also, major props to the chincharo and chilli combo (pictured above) – you wouldn't be able to enjoy this dish properly without a serving on hand.
Address: #B4-03/ 04 Ion Orchard 2 Orchard Turn, Singapore 238801
Telephone: 6509 9198
Open 10am to 10pm, Mon – Sun.
– Food Republic @ Vivocity-
5. Chinatown Tan Tutu Cake
Third generation owner Alden Tan, is pictured with his cart where Tutu Kuehs are made on the spot.
The Tutu Kueh is one of the reasons why we'll always love our Pasar Malams, and is now also one of the reasons why we look forward to visiting Food Republic's food courts. You probably would have never envisioned this, but this nostalgic traditional snack can now be found in shopping malls – all thanks to Food Republic.
Place your orders, and Tutu Kuehs will be made on the spot.
Third-generation owner, Alden Tan, has decided to stick to the traditional flavours of peanut and coconut (both cost $3/ 5pcs), the highlight was the rather unconventional plain Tutu Kueh ($0.70 each). I didn't think I would enjoy it as much as I did. Without filling, I was able to better appreciate the otherwise understated coconut flavour of the Tutu Kueh's 'flesh'.
Address: 1 HarbourFront Walk, VivoCity #3, Singapore 098585
Telephone: 6276 0521
Open 10am to 10pm, Mon – Sun.
– Food Republic @ Wisma Atria –
6. Puay Heng Bak Chor Mee ($4.80)
Puay Heng Bak Chor Mee is now in second generation ownership with daughter Siew Ling at the helm.
A revolutionary of his time, founder Mr Ng Chew Puay, decided that Puay Heng Bak Chor Mee (est. 1979 at a coffee shop behind the old Capitol cinema) would not be served with internal organs as was customary, because the younger generation did not have the appetite for such acquired tastes.
Instead, he offered more contemporary and palatable options: tucked beside the bed of yellow noodles are a golden coin-shaped scallop and a fish dumpling, alongside the usual minced meat and mushrooms.
The noodles were cooked just right and weren't clumpy. Be sure to mix the bits of lard in properly – they give the noodles an extra crunch. Should you feel that the noodles aren't spicy enough, judiciously drizzle the homemade chilli sauce over everything for an extra kick and the full Puay Heng BCM experience.
7. Thye Hong Hokkien Mee ($5.20)
Founded in 1970, Mr Thye Hong's original stall still resides at Newton Food Centre, but today his famed Hokkien Mee is also a Food Republic mainstay.
What strikes you immediately is that Mr Thye Hong's version of Hokkien Mee is sheathed in a dried Opei leaf. In fact, Opei leaves are used to serve all dishes from the stall because they are known to bring out the dishes' full flavours.
Plated artfully to accentuate the five large pink prawns resting atop a bed of piping hot noodles, just by looking at this plate of hokkien mee made my mouth water. Save for being slightly greasy, slurping down the fat, gooey noodles was satisfying.
Address: Level 4, Wisma Atria #4, 435 Orchard Road, Singapore 238877
Telephone: 67379881
– Food Republic @ I12 Katong –
8. Wee Nam Kee Chicken Rice ($4.80)
What do getting a girlfriend and making chicken rice have in common? They both sound simpler than they really are.
The food court isn't the first place that comes to mind when you discuss where to get the best chicken rice. Yet Wee Nam Kee at I12's Food Republic proves that it's not necessary to travel to far-flung and inaccessible places to find good food.
Fragrant and not too oily, the rice is the perfect canvas for the flavours that the silky, soy-sauce infused chicken had to offer – and more, because I would totally eat the rice on its own. Don't just take my word for it – Wee Nam Kee cinched the 2010 AsiaOne People's Choice Awards for Best Hawker and was voted by Lianhe Zaobao readers as one of the top 3 hawker tenants in Food Republic's Hawker Kings contest in 2013.
Look on the bright side: while you can't buy yourself a girlfriend, at least you can buy yourself a yummy plate of Wee Nam Kee chicken rice.
Address: 112 East Coast Road, #4-01 I12 Katong, Singapore 428802
Telephone: 6636 3072
Open 10am to 10pm, Mon – Sun.
– Food Republic @ Parkway –
9. Lam's Salt Baked Chicken ($7.20)
Your parents may have waxed lyrical about Ah Lam's abalone noodles, but not Lam's Salt Baked Chicken. That's because the latter is a relatively fresh-borne fruit of assiduous experimenting with a recipe originating from the owner's maternal side of the family.
The chicken was fresh, and cooking it in salt did wonders for its fragrance and texture. The best way to enjoy all that savoury goodness is to pair it with a spoonful of the traditional mixed rice.
Lam's even serves Spaghetti with Chicken Thigh. Good food aside, the other takeaway from visiting this stall is that hawkers can stay relevant by reinventing their cuisine.
10. Fu Lin Yong Tau Foo ($5.80 for 6pcs)
Since its inception in 1994 in the East Coast area, Fu Lin's unique Hakka style Yong Tau Foo has received acclaim for its minced chicken mushroom gravy recipe. Although it looks rather viscous, the gravy was neither too sweet nor starchy.
Fu Lin Yong Tau Foo checked all the right boxes for us – the ingredients were incredibly fresh, and the fried items were sinfully good.
Address: 80 Marine Parade Road, #B1-85 to 87; and #B1-112 to 146, Parkway Parade, Singapore 449269
Telephone: 6440 4207
Open 10am to 10pm, Mon – Sun.
Hawker Fare For All
Thanks to Food Republic, Singapore's hawker culture is carefully preserved within air-conditioned malls with high volumes of traffic. This means that Singaporeans can continue enjoying these old-school delights at their own convenience for years to come.
I hope reading this list makes you hungry for some hearty hawker fare. Visit one of Food Republic's 10 Best Stalls today!
About Food Republic
Founded in 2005, Food Republic paved the way for a thematic dining experience, bringing the best local street food and restaurant fare together for your convenience. Food Republic encourages an appreciation of Singapore's indigenous culture through the distinctive flavours of its food and the craftsmanship of its hawkers. Food Republic recognizes that your dining experience is a holistic one, engaging not only your palate but also your aesthetic sense with unique thematic dining concepts.
Food Republic's dining concept has revolutionised food courts in Singapore, stamping its mark in many Asian countries, with a strong presence in regional markets such as Malaysia, Thailand, China, Hong Kong, and Taiwan. With a wide range of delicious food at affordable prices, Food Republic is go-to place for all food lovers.
About Influential Brands
Influential Brands is a consumer insight driven awards programme which provides a platform for brands to celebrate their achievement; for consumers, businesses and stakeholders to recognise the brands' efforts in arriving where they are today. The study conducted by Influential Brands is purely consumer driven and the Top Brands are selected by consumers through their perception and preference, demonstrating the level of impact and influence of the brands in each consumer's life.
Influential Brands seeks to identify consumer preferences, their behaviours, values and to understand how the ever-changing environment affects consumer experience in the purchase journey. The programme is tailored to enrich the brands' relationship with their consumers through ongoing meaningful conversations and engagement.
For more information, like and follow Influential Brands on Facebook for more updates!
---
This is part of Influential Brands 2015, where we highlight the most influential brands in Singapore.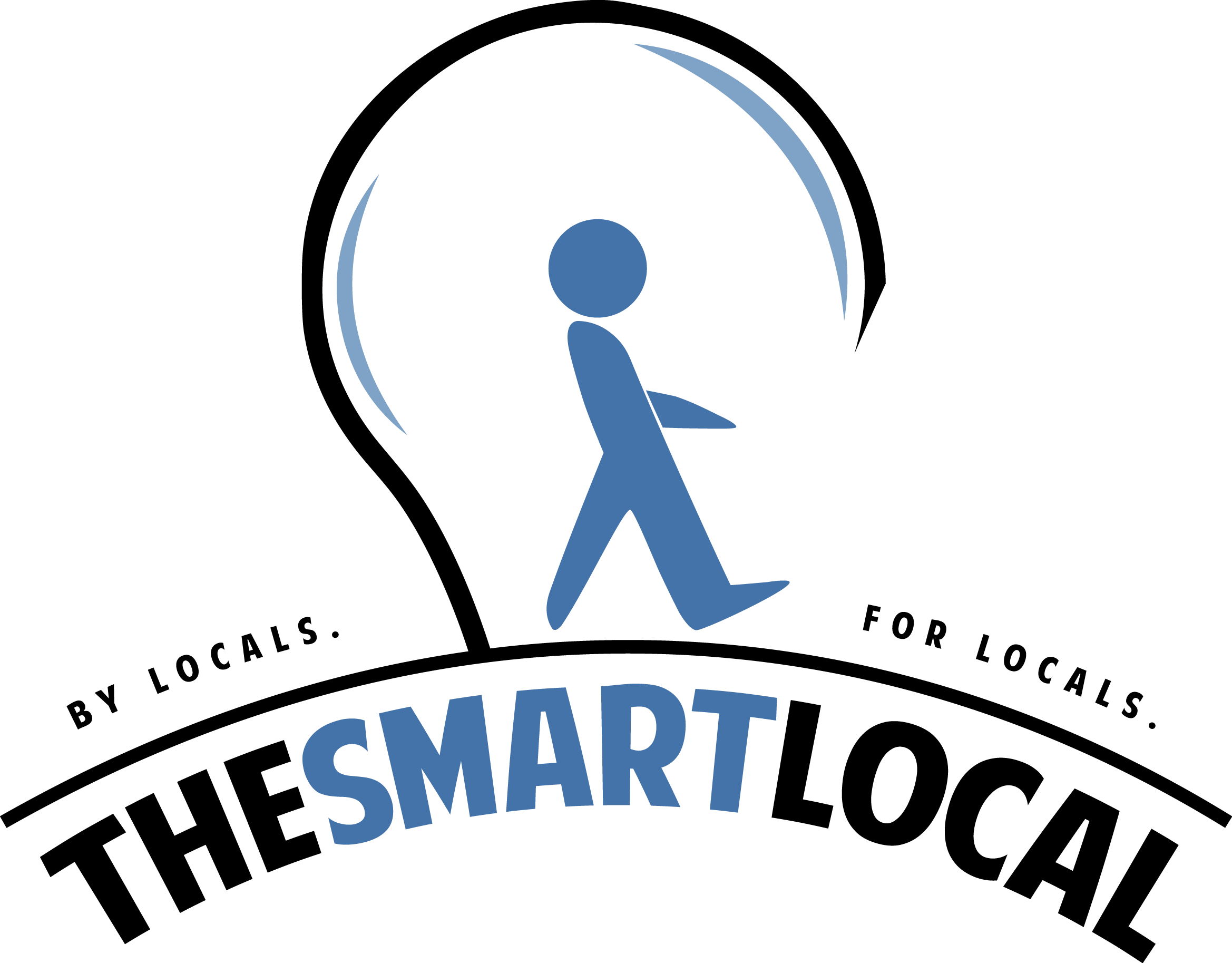 Drop us your email so you won't miss the latest news.