Party On Singapore Rooftops
Our fine country may be known to some as conservative and even a little boring, but when the day is done and it's time to let our hair down, boy do we know how to party!
This list of Singapore's 10 best rooftop parties will prove all those naysayers wrong. From outdoor playgrounds to world class DJs to massive flea markets, this list shows that we Singaporeans know how to party it up sky-high.
1. Magnum Infinity Playground @ Esplanade
This was a dream come true for every adult – a Magnum Infinity Playground specially designed for them! Party-goers had a ball of a time at the Esplanade's rooftop, zipping down neon rimmed slides and swinging on giant illuminated swings.
As if a neon playground isn't enough, there was a free flow of Magnum Infinity ice-cream and desserts like magnum-inspired crème brulee. This rooftop party was an adult wonderland in the heart of the city.
When: Magnum Infinity Playground was a one-off event. Magnum hosts themed parties quite frequently, especially with the launch of new flavours, so do keep your eyes peeled for them!
2. V⁷ @ KU DÉ TA
The 7th edition of the V series of parties hosted by KU DÉ TA and Grey Goose, V⁷ featured 3 world famous DJs who've spun for the likes of J-Lo and Mick Jagger.
Guest DJs Gregor Salto from the Netherlands, DJ Spinbad from the USA and Stéphane Pompougnac from France gave party-goers an amazing night, delivering a wide range of sick beats and groovy tunes. The best part was that the crowd partied it up at the exclusive KU DÉ TA club lounge, right at the very top of Marina Bay Sands!
When: V by Grey Goose is an ongoing series of parties, and you can keep an eye out for the next one here.
Where: KU DÉ TA Club Lounge, 1 Bayfront Ave, 018971
3. RAC @ Loof
The crowd at LOOF had an unforgettable night grooving to the infectious beats of composer/remixer/producer RAC. Having remixed for big names like U2 and Foster the People, RAC did not disappoint the fans and music lovers present.
With RAC's catchy indie-pop and electro tunes, a fun-loving crowd, and a beautiful urban garden setting atop Odeon Towers, RAC @ LOOF makes the cut as one of the best rooftop parties in Singapore.
When: RAC was a one-off event, but be sure to keep a look out for future events and guest DJs on LOOF's website.
Where: 331 North Bridge Road, #03-07 Odeon Towers Extension Rooftop (Opposite Raffles Hotel Shopping Arcade), Singapore 188720
4. Race Around The World @ 1-Altitude
The Carnival of Brazil has found a place among the clouds in Singapore, at the top of 1-Altitude @ 1 Raffles Place.
This F1 party was a cut above the rest with its Rio style celebration. Brazilian drummers, belly dancers, LED stilt walkers, and men in racer suits partied with the crowd as they revelled in the music, indulged in the drinks, and caught up with the action on the race tracks 272m below.
When: 1-Altitude hosts amazing F1 parties during the grand prix season. This year, grand prix season is slated to be from 18 – 20 Sept 2015, so do keep your eyes peeled!
Where: 1 Raffles Place Singapore 048616
5. Irie Sunday @ Potato Head Folk
It was a chilled-out evening with good vibes for the people at Potato Head Folk during the Irie Sundays event.
Guest musician Donisha Prendergast, granddaughter of the legendary Bob Marley, gave revellers an unforgettable night with her feel-good reggae tunes. With great music, a laidback crowd, Caribbean-inspired food and drinks and a perfect view of the sunset, positive vibrations were hitting the roof on that breezy night.
When: Irie Sundays was a one-off event, but you can keep up with Potato Head Folk's events on their website.
Where: 36 Keong Saik Road, Singapore 089143
6. New Year's Eve Party @ Lantern – The Fullerton Bay
There was no better way to usher in the new year than partying it up at Lantern, the Fullerton Bay Hotel's stylish rooftop bar.
It was a glamorous night of great music, dancing, wine, champagne and party hats. Party-goers also had a spectacular view of the fireworks at Marina Bay to end the night with a bang.
When: 31 December, every new year's eve.
Where: The Lantern Bar @ The Fullerton Bay Hotel, 1 Fullerton Square, 049178
7. Jungle Fever @ Kinki
This was one wild night at Kinki Rooftop Bar, Collyer Quay. Leopards, monkeys, cows and explorers came out to play during the Jungle Fever themed night.
With a whole range of music genres like Hip-hop, R&B, EDM and Trance to groove to, it must have been a fun-filled night of merrymaking and partying in the urban jungle.
When: Jungle Fever was a one-off event, but you can keep up with Kinki's events on their website.
Where: 70 Collyer Quay #02-02 Customs House, Singapore 049323
8. ME@OUE Lounge Opening Party
Mardi Gras found it's way to our shores during the lounge opening party for ME@OUE. Decked in colourful feathered face masks, guests partied alongside vibrant samba dancers under the night sky.
Accompanied with a sumptuous buffet, wine and champagne, and a gorgeous view of the Marina Bay waterfront, it was surely a night to remember.
When: The ME@OUE lounge opening party was a one-off event, but you can keep up with their events here.
Where: 50 Collyer Quay, 049321.
9. Getai Electronica @ Lepark
Credit: Matin Latif
This mini music festival held on the rooftop of People's Park Complex blended local music of Singapore's past with electronic tunes of the present.
It was a wonderful night of cultural immersion and music from local bands like TAJ, .gif and The Good Life Project. Add Asian tapas, sliders and complimentary beer and you get a nice, chilled-out music festival in the heart of Chinatown.
When: Getai Electronica was a one-off event, but it was followed by Getai Ethnica due to its success. We don't know whether there will be another one and when it'll be, but you can keep up with the events at Lepark on their Facebook page.
Where: 1 Park Road, 27 People's Park Complex, 059108
10. The Everything Market @ JCube
DJ S.O.F Source
This party has yet to happen, so for those who love to party and shop, be sure to head down to JCUBE's rooftop from 6 – 7 June for an awesome time!
The Everything Market is a flea market rooftop party that promises to live up to its name – it has everything! You can scour through quirky trinkets and piles of fashionable clothing, stuff yourselves full at gourmet food pop-ups, and groove to the funky tunes of DJ S.O.F.
There's something for everyone, even ping pong – for all you sports lovers. So be sure to head down to JCUBE's rooftop @ level 5 for a weekend of fun, music, food and bargain hunting!
http://www.fleawhere.com/flea-market-details/194/
The Everything Market Rooftop Party
Have A Blast!
See? Told you Singaporeans know how to have fun! If we've missed out any amazing rooftop parties you've been to, be sure to let us know about them in the comments below!
---
This post was brought to you by The Everything Market – JCube.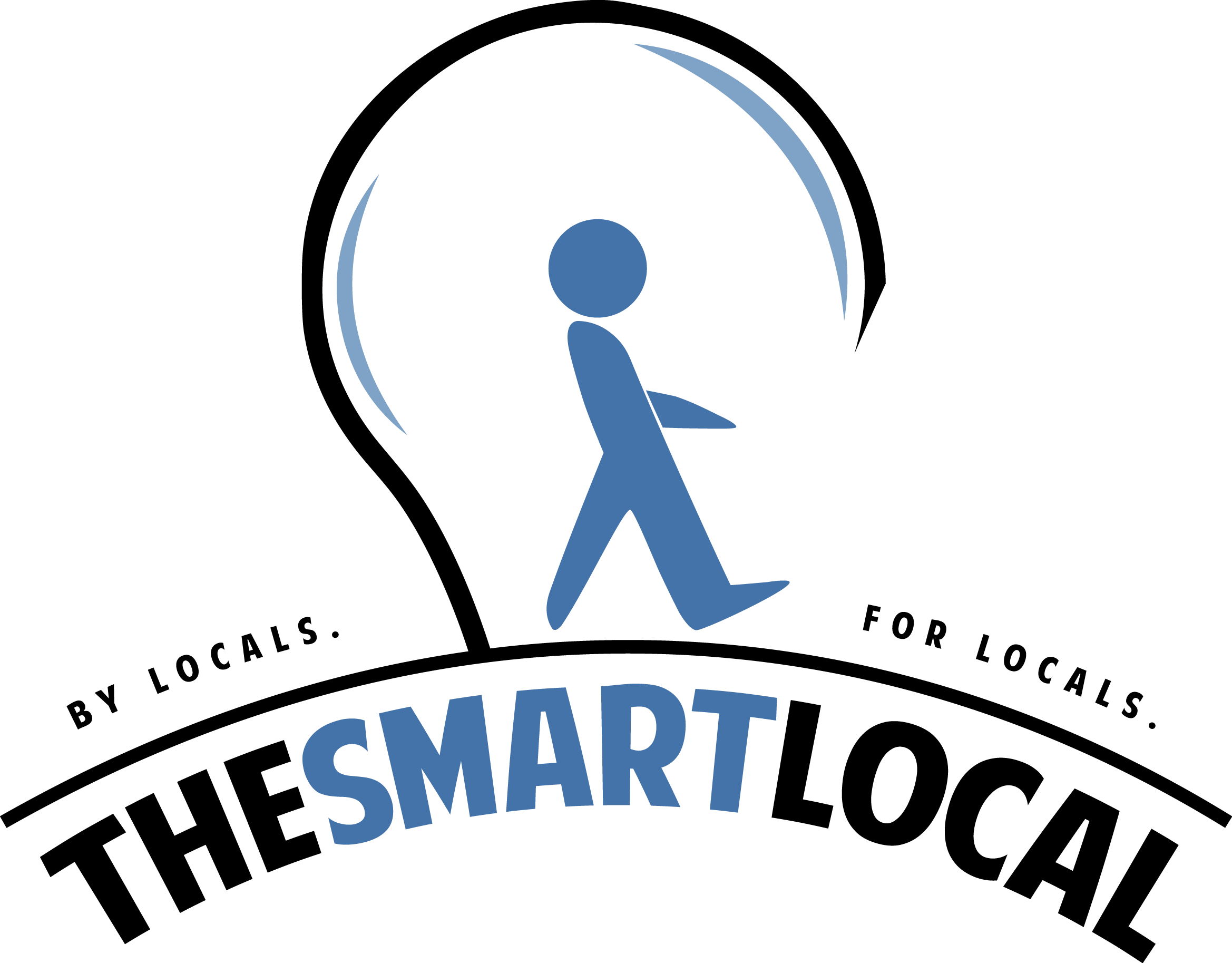 Drop us your email so you won't miss the latest news.