Malaysia's street food capital
Arguably one of Malaysia's street food capital for all things Chinese, Malay, Indian and even Peranakan. Although not known for its beaches, many do seem to flock to this island (a mere 4 hour-ish drive from Kuala Lumpur) in anticipation of a food-coma.
Admist the multitude of local food places available, here are the top 10 must-eat local dishes across this exquisite island.
1. Lam Ah Beef Noodle Soup
Although there might be rumous that the original stall had relocated to a spot somewhere along Lebuh Carnarvron, I discovered the famous Kafe St Loo still open in its original location at Kedai Kopi Lam Ah (across the Fire Station on Lebuh Chulia). Their beef noodle soup is known for being hearty and aromatic. Do also try their nutmeg syrup drink. It's slightly tangy and bittersweet, super refreshing and something quite different!
Another big plus point is that Kafe St Loo closes rather late at 4pm, so if you're feeling peckish after lunchtime you know where to go!
Address: Kafe St Loo, Lebuh Chulia, Georgetown
Opening hours: Daily 9.30am to 10.30pm
Price: RM9/bowl of mixed goodies
2. Old Greenhouse Bak Kut Teh
As a KL-lite I'd like to argue that Penang isn't known for their Bak Kuh Teh. However, Beng Kee's claypot Bak Kuh Teh stall at the Old Greenhouse hawker center on Jalan Burma after a day of walking around or even after a night out on the town hits the right spot.
For RM13.00, you get a personal-sized claypot filled with mixed meats and entrails (though I was a little disappointed with the size of the pork belly) and a broth so good, you'll be asking for seconds. I would suggest staying away from the yao char guai (fried dough fritters) as it was a little on the oiler side, unless that is your preference.
Address: Old Green House, 233, Jalan Burma, Pulau Tikus
Opening hours: Daily 8.00pm to 3.00am | Closed on Sundays
Price: RM13/personal claypot
3. Old Greenhouse Prawn Mee
Old Greenhouse also has one of the best prawn/har/Hokkien mee in Penang. Unlike many other stalls, the one over here gives you the satisfying option to add over a variety of 12 toppings to your liking.
This includes pork rib, lap cheong (chinese sausage), pork skin, intestine, shrimp; you name it, they have it. Broth actually has a strong shrimp taste and a good kick of spice to it.
Address: Old Green House, 233, Jalan Burma, Pulau Tikus
Opening hours: Daily 8.00pm to 3.00am | Closed on Sundays
Price: RM5/bowl without toppings
4. Swee Kong Wan Tan Mee
Also another plate oozing of Asian noodle goodness over at Swee Kong's coffee shop is the must-try Wan Tan Mee. Please have the one directly in Swee Kong and not be fooled by the giant Wan Tan Mee signage next to Swee Kong.
Although I haven't personally tried the dish (as they were already closed by 4.30pm), I've heard major reviews from both fellow friends who frequent Penang and through my research online!
Address: Kedai Kopi Swee Kong, Jalan Burma, Pulau Tikus
Opening hours: Daily 8.00am to 5.00pm | Usually sells out by 4pm
Price: RM5/plate
5. Chuan Heong Lemak Laksa
Now this was one place I regretted not being able to visit but as Balik Pulau is a quite a drive out of main Georgetown area, you know this classic Peranakan dish is worth it. If you're bored of the same old assam laksa, give lemak laksa a try!
It is essentially assam laksa with coconut milk to take away the sourness of the broth and over here at Chuan Heong Café.
Address: Chuan Heong Café, 118 B.P.V.A Main Road, Balik Pulau (opposite old market)
Opening hours: Daily 12.00pm to 4.00pm | Closed on Sundays
Price: RM2.50/bowl (no joke!)
6. Kimberley Duck Kway Chap
Kway Chap is a bowl of flat white rolled up rice noodles served in a meat broth topped with, well meat and innards should you wish. Plenty have recommended this specific duck kway chap served at Restaurant Kimberly.
Expect a slightly salty duck or maybe pork broth that's absolutely satisfying with the tender duck and pork meat (and innards should you wish) that comes with it.
Address: Restoran Kimberly, Lebuh Kimberley, Georgetown
Opening hours: Daily 6.00pm to 11.00pm | Closed on Thursday
Price: RM7.50/bowl
7. Lam Ah Kopitiam Oh Chien a.k.a. Oyster Omelette
Many a times I've been let down by this hit or miss dish. Its either there just isn't any substance in the egg or the oysters (the highlight of the dish) are just pathetic little dehydrated flesh.
Now I've been told that the oh chien over at Kedai Kopi Lam Ah has just the right amount of crisp in the egg and a generous amount of succulent well-sized oysters. Need I say more? There are not a lot of hawkers that produce crispy oh chien, so when I had this for the first time, I was definitely pleasantly surprised.
Address: Kedai Kopi Lam Ah, 194, Lebuh Pantai, Georgetown
Opening hours: Daily 10.00am to 4.00pm | Closed on Sundays
Price: RM6/small plate
8. Hai Being Loh Mee
Loh/lor mee. However you choose to pronounce it, this thick gravy noodle dish is a must-try when on this island. This stall has been around since Malaysia's independence (1957). If that is not enough justification about how good their loh mee is, then I don't know what is.
Customers get the option to add porky goodness such as knuckle, skin, intestine and even pig's ear. Or you could just stick to the already yummy original standard bowl of noodles, crunchy bean sprouts, egg and slices of pork meat.
Address: Kedai Kopi Hai Beng, Jalan Burma (at the junction of Jones Road)
Opening hours: Daily 7.30am to 5.00pm
Price: RM5/standard bowl
9. Jelutong Traditional Nasi Kandar
Forget all the rave about Nasi Kandar Line Clear/Kassim Mustafa/Kapitan. Take a drive down to Jelutong, early in the morning and prep yourself for an authentic plate of good ol' Nasi Kandar at Kedai Kopi Tai Min. The owners that run the stall here are 3rd generation running the joint and still use traditional recipes.
Please ask for 'banjir' when you order. In other words, flood your plate of aromatic rice in a mixture of their curries. Apparently their prawn curry is all that jazz. Again, it is highly important that you get there early as they usually sell out by 10.30am.
Address: Kedai Kopi Tai Min, Jalan Tan Sri The Hwe Lim, Jelutong (across Jelutong Police Station)
Opening hours: Daily 7.30am to 5.00pm
Price: RM 5/standard plate (Toppings are charged accordingly)
10. Air Itam Assam Laksa
You've not lived if you haven't tried Penang's famous Air Itam Assam Laksa. This dish exploded in my mouth full of flavours with a balance of sourness and spice. It is fully packed with thick rice noodles, spicy mackerel, fresh vegetables and just enough prawn paste.
I've always thought that sometimes, the messier the place or the food, the more delicious it'll be and that's definitely true here. Located next to a fish market, the ambience suitably chaotic.
Address: Jalan Pasar, Paya Terubong, 11500 Pulau Pinang
Opening hours: Daily 10:30am to 7.00pm
Price: RM4/per bowl
11. Heng Huat Sisters Char Kuay Teow
When you see long lines of people queuing for food you know it's worth the trip! Try to avoid peak meal times if you'd prefer not to wait for more than 30 minutes.
You know you're at the right place if the lady frying your plate of goodness is wearing a red hat and/or goggles. What's great here for me is that the noodles are fried to perfection, not to dry or wet and also the prawns are fresh and more importantly, not a pathetic size.
Address: 185, Jalan Macalister, George Town, 10400 George Town
Opening hours: Daily 11.00am to 6.00pm | Closed on Tuesdays
Price: RM9/small plate
12. Lebuh Kweng Kee Chendol
First off, make sure you get the right stall. On Lebuh Keng Kwee, there are two Chendol stores right opposite each other. Facing the street from Penang Road, the correct stall is on your right. I initially bought my bowl of Chendol from the left stall and wasn't sure if it was the correct one so I decided to try a bowl from the right stall as well. There is a vast difference, I never knew Chendol could get that much better!
When judging a bowl of Chendol, there are three things to note. Firstly, the colour of the chendol, secondly the quality of the santan and thirdly the authenticity of the gula melaka. I'm not a chendol expert but I personally feel this Chendol hit all the right spots.
Address: 27 & 29, Lebuh Keng Kwee, 10100 George Town (off Penang road)
Opening hours: Monday to Friday 10.30am to 7pm | Sat & Sun 10.00am to 7.30pm
Price: RM2/ bowl
13. Kim Lee Old Man Koay Teow Theng
Ever since I was a little girl, my family and I have never failed to visit this uncle for his Koay Teow Thng whenever in Penang. The old man you see in the picture above has been selling this heavenly bowl of noodles with his father ever since he was 12. I think I can safely say he's an expert.
The other reason behind his soup base being so tasteful is that he uses pork bone, chicken and duck to boil and season his broth. While you're there, don't be shy to talk to the uncle and share your appreciation for his dedication to his father's recipe for all these years!
Address: 100, Lorong Macalister, 10400 George Town, Pulau Pinang
Opening hours: Daily from 7.30am to 1.30pm
Price: RM2.50/ bowl
14. Kheng Pin Loh Bak
This man's Loh Bak is so good that he is known to travel all the way to Singapore to participate in York Hotel's Annual Penang Food Festival. His loh bak is not only fresh but also perfectly crisps and also almost always consistent!
Address: 20, 16, Jalan Penang, George Town, 10050 Pulau Pinang
Opening hours: Daily 7.00am to 3.00pm | Closed on Mondays
Price: Depends on ingredient
15. Tua Pui Curry Mee
Don't be mistaken, curry mee is nothing like Laksa. Neither is it anything like curry fish. It is however, something you have to try. Whether you like it or not, that's based on your preference.
If you are familiar with this dish, you would agree with me that this one is good and everyone else should definitely try it. It has got a few types of curry paste in it, is served with coagulated blood and blood cockles, all of which contributes to its speciality. What's best is that it is served with their delicious homemade chilli that you cannot get anywhere else.
Address: 23, Lebuh Kimberley, George Town, 10100 Pulau Pinang
Opening hours: Daily 9.00am to 5.30pm | Closed on Wednesdays
Price: RM4.50/ large bowl
Pulau Pinang Foodgasm
This list should convince you to hop on down to Penang for a long weekend (just because you'll need all that time to digest this food comma). I've covered numerous areas around this quaint up-and-coming island and I hope that the carb-icide is well worth it just as it was for me.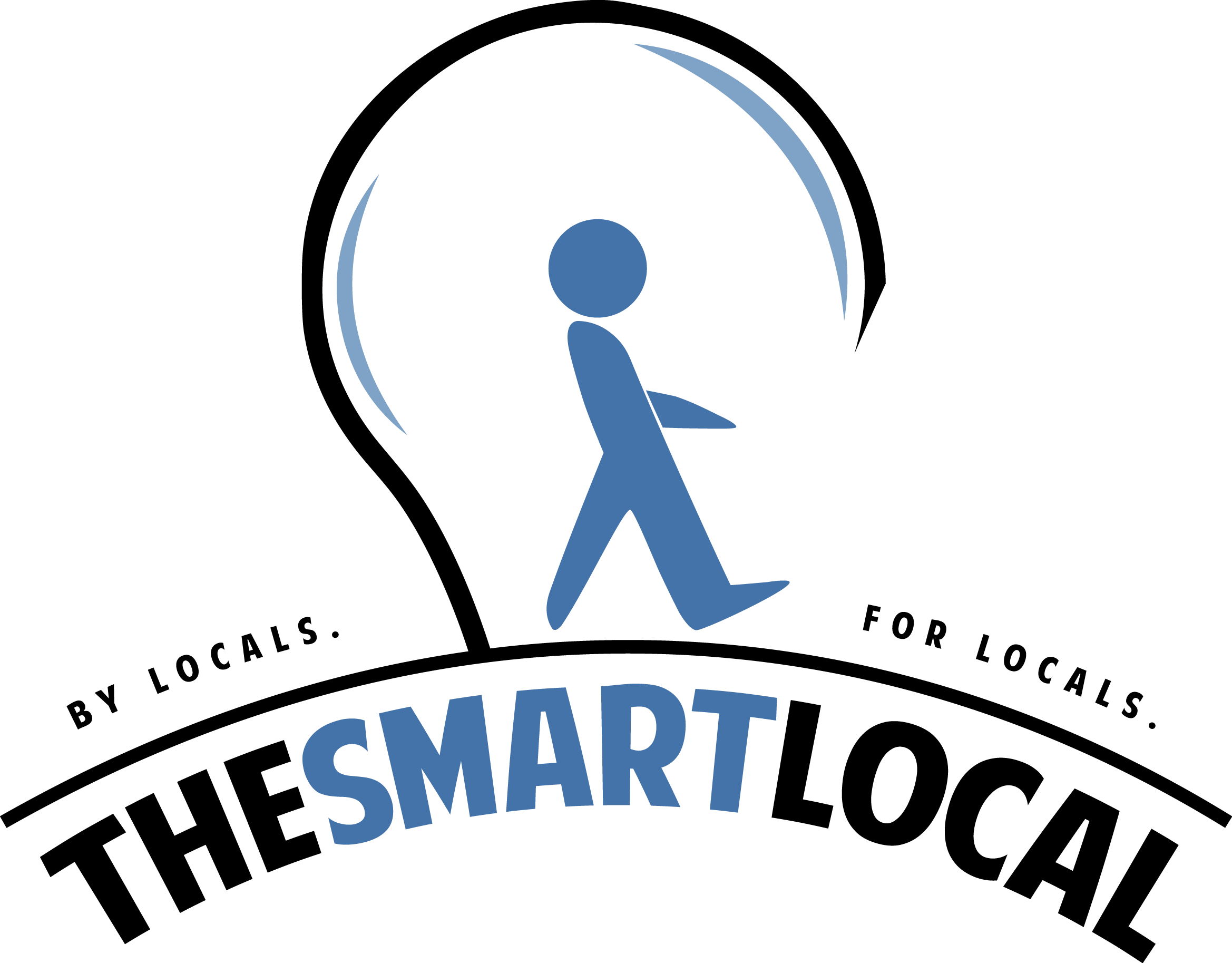 Drop us your email so you won't miss the latest news.